Theater Review - Altar Boyz and Big River sing the praises of youth
GOD SQUAD: The Altar Boyz get down for Jesus.
Everybody loves a bad boy. Bad men, not so much.
Our literature and pop culture tolerate and even glorify troublemakers, from the Little Rascals to perpetually mischievous celebrities such as Jack Nicholson. The younger ne'er-do-wells can symbolize our instincts to take risks, avoid boredom, crack dirty jokes and test boundaries. And, out of adolescence, the straight-A students never seem to be as attractive as the wild ones.
Two current musicals fire slingshots at different notions of boyish image and identity. It turns out that the good boys aren't so good in Horizon Theatre's Altar Boyz, and the bad boys aren't so bad in Theatrical Outfit's Big River: The Adventures of Huckleberry Finn. Ironically, Horizon Theatre offers the more interesting show by respecting ridiculous material, while Theatrical Outfit's raucous Big River has a bit too much fun with its source.
Directed by Heidi Cline, Big River could be America's answer to the musical Oliver!. Author William Hauptman and "King of the Road" singer Roger Miller use catchy roots tunes to adapt Mark Twain's canonical novel, a story narrated by arguably the most famous boy in American fiction. Theatrical Outfit's choice of Brandon O'Dell as Huck could be the best casting I've ever seen. O'Dell is significantly older than the character, but he projects such a youthful, querulous presence and establishes such an easygoing, ingratiating rapport with the audience that it's like Huck has stepped right off the page. Rob Lawhon gives a playful energy to Tom Sawyer, but seems more like an adult masquerading as a kid.
Twain's book transcends conventional coming-of-age stories by showing Huck's gradual maturity and disillusionment with "civilized" society. At one point while traveling down the Mississippi River with runaway slave Jim (Eric Moore), Huck wonders whether stealing is wrong if the property in question is a human being. Huck eventually comes down against slavery, regardless of the rule of law or religion. O'Dell proves particularly strong in his exasperated reprise of "I Am Waiting for the Light," a gospel tune about the lack of divine grace.
As Jim, Moore's deep, rich singing voice seemed to fill the Balzer Theatre and rose above the opening night's acoustic glitches. His performance gives Jim some understandably angry shadings, which tempers the actor's usually sunny demeanor.
Despite its anti-racist themes and freedom songs, Big River recounts a humorous story, and the overly broad comedic tone threatens to swamp the production. As if lacking confidence in Twain's lighthearted situations, the staging emphasizes cartoonish costumes and cornball hijinks that nearly cross into "Hee Haw" country. Choreographer Jeff McKerley amusingly portrays a thespian-turned-con man, but some of the show's other clownish characterizations don't pay off as well.
In the second act, when Tom Sawyer clings to adventurous fantasy in the face of common sense, Huck seems to realize that he's finally outgrowing his friend.
Overall, Big River celebrates the kind of old-fashioned vision of boyhood found in contemporary parenting guides such as The Dangerous Book for Boys.
Altar Boyz reconsiders a more modern, pre-packaged brand of boyishness. With music and lyrics by Gary Adler and Michael Patrick Walker, and a story by Kevin Del Aguila, the musical presents the last concert of the eponymous, fictitious Christian boy band. The lineup includes Matthew (Josh Rhett Nobel), the leader and heartthrob; Mark (Kyle K. Haak), who's not so secretly gay; Luke (Ronvé O'Daniel), a rapper who's been recuperating from "exhaustion"; Juan (Ricardo Aponte), a smoldering Latino seeking his birth parents; and Abraham (Andy Meeks), the outspoken Jewish one. Just how a Christian combo includes a Jewish singer with Hebrew bling is a long story.
I can't claim to be well-versed in the work of the Backstreet Boys or *NSync, but Altar Boyz clearly offers a loving pastiche of the genre's clichés. The Altar Boyz have the same kind of phony-tough postures and pleather fashion statements, from their meticulously groomed facial scruff to the "peace out" gestures that supposedly show their street cred. If being a test-marketed rebel weren't paradoxical enough, the Altar Boyz also embody the contradictions of Christian rock musicians, prone to swaggering exhortations like "We're gonna rock out with our crosses out!" Matthew displays some Barry White-style soul when he serenades a woman from the audience with the abstinence-based chorus, "You make me want to wait."
Horizon's production, directed by Jeff Adler, doesn't mock Christian rock or boy bands in a cheap way. Like the playhouse's winter comedy The Missionary Position, the show finds humor in religious themes without mocking faith per se. And it proves hilariously faithful to the kind of showmanship (or would that be showboyship?) that made the bands popular in the first place. Choreographer Charles Bullock and dance captain Aponte lead the appealing cast in moves that are tight, intricate and basically ridiculous.
Boy bands and Ricky Martin (whom Aponte tweaks with the tune "La Vida Eternal") no longer command the same pop-idol status they did a decade ago, but Altar Boyz's comedic targets still prove fresher than most soft-edged musical spoofs. The Boyz try to "alter our minds with funk and rhyme" but have funny difficulties living up to their squeaky-clean images and beliefs. They have more in common with Huck and Tom than they'd like to admit.
More By This Writer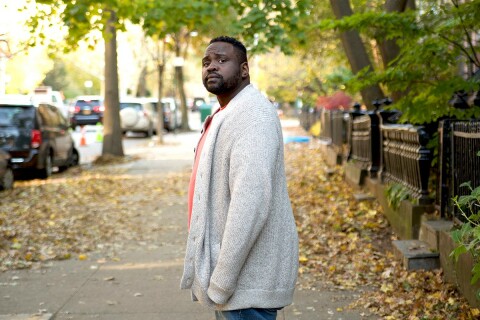 Wednesday September 2, 2020 03:17 pm EDT
What to do when the big screen is dark |
more...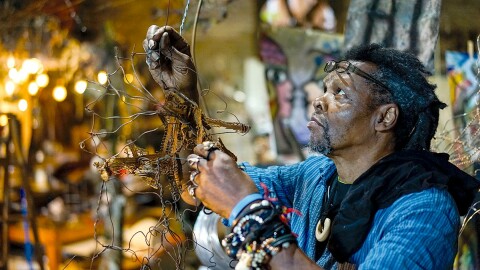 Wednesday August 5, 2020 06:41 pm EDT
Documentaries capture the costs of rebuilding |
more...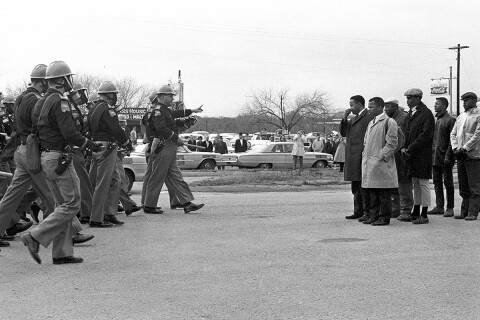 Tuesday June 30, 2020 11:52 am EDT
Celebrate July 4 with 'John Lewis: Good Trouble' and more |
more...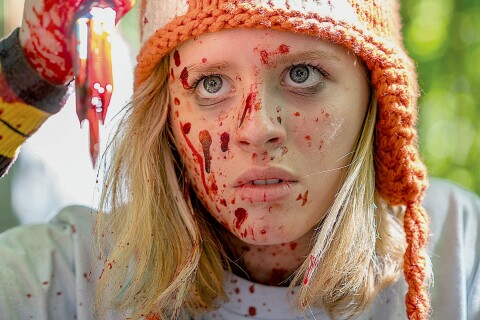 Tuesday June 2, 2020 08:00 am EDT
Lockdown invites a closer look at 'Becky,' 'Shirley,' and other VOD releases |
more...
Friday May 1, 2020 12:00 am EDT
Saving a local landmark; screening double features at home |
more...
Search for more by Curt Holman
array(4) {
  [0]=>
  int(242)
  [1]=>
  int(244)
  [2]=>
  int(633)
  [3]=>
  int(636)
}