Food Issue - The knifemaker: Bloodroot Blades
Athens knifemakers make stories out of steel
There are plenty of artisan knife makers in the South. Southern knife makers tend to have strong knowledge of blacksmithing, forging, welding, hunting, and fishing. You'll notice I didn't mention mise en place or butchering. No, for the most part, Southern knifemakers happily seem to avoid thinking about chefs, leaving that to the Germans and the Japanese who dominate the world of kitchen knives. Athens, Ga.'s Bloodroot Blades is an exception.
Luke Snyder, 26, didn't set out to make chef's knives. He picked up his blacksmithing and woodworking skills from his father at a young age, turning his attention to swords and hunting knives as he grew older. Then he met David Van Wyk when he commissioned a set of groomsmen's knives. Van Wyk introduced Snyder to the Athens chef/foodie community and helped him see an opportunity for making chef's knives. Snyder, in turn, has been teaching Van Wyk the ways of knifemaking, and they are now partners at Bloodroot Blades, producing beautiful, custom tools that are very much of Athens, Georgia.
Bloodroot's custom, hand-forged blades are the result of personal conversations with chefs to understand how they use their knives, how they work in the kitchen. Snyder recalls a pivotal conversation early on with a potential customer, a chef who drove home the fact that the knife is a critical tool that touches almost every dish served and inherently needs to be an extension of the chef's hand. That sentiment has informed Bloodroot's work from the beginning and has helped win the company a global following, from Texas to Illinois, Oregon, and Australia.
"We fit knives to people like a suit ... bespoke knives," Snyder says. "To my knowledge there are only one or two others in all of North America doing this in a similar fashion, and their knives can cost many times what our knives cost." (Bloodroot's chef's knives typically range from $200-$400, while other handmade knives can be priced in the thousands.) Snyder consults closely with his customers, watching the way chefs cut, hold, rock, chop, push, slice and pull. He carefully notes heights, hand sizes, and stances.
The customization extends to the metal sourcing as well, and has included recycling pieces of steel that were family heirlooms or parts from someone's old VW Bug. "We really enjoy recycling," Snyder says. "It actually costs more to recycle steel. It takes testing time, more work, but people love the fact that their new knife came from something with a history."
Bloodroot also uses some recognizable Athens materials in its knife making: Many of the laminate handles are made from, among other things, burlap coffee bags from local coffee roaster Jittery Joe's. One of Bloodroot's biggest supporters is chef and brewmaster Eric Johnson of Trappeze Pub in Athens and Wild Heaven beer. "Bloodroot knives are works of art. The feel and performance is unlike any blade," he says. "They stay sharp longer, are perfectly balanced, fit your hand exactly right. They are personal and individual. These guys never make the same knife twice because they are making knives for real people that they interact with, not for store shelves to be sold to strangers. Each knife I've gotten from them is uniquely mine and is uniquely perfect for the way that I use it."
Chefs forge a relationship with a knife — a bond, an intimate connection. In creating a custom knife in tune with the individual, Bloodroot transcends utility. Says Snyder: "It's not just a tool, it's a story."
More By This Writer
Monday February 19, 2018 04:59 pm EST
Gloriously anachronistic and free from all frills, Mt. Paran Country Store makes Buckhead work |
more...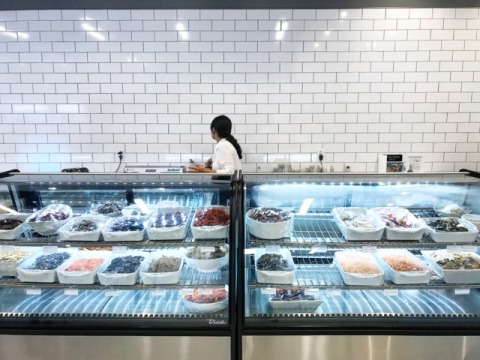 Wednesday January 3, 2018 06:00 pm EST
It's the Korean take-out shop you never knew you needed |
more...
Thursday November 30, 2017 01:54 am EST
Eduardo Porto Carreiro. It's a damn good name for a sommelier, isn't it? Exotic, complex with a touch of mystery? The man himself, like his actual title he was just promoted to beverage director for all Ford Fry Restaurants is more down to earth. After establishing a notable wine career in Los Angeles and New York, Porto Carreiro moved to Atlanta in March, along with his "very pregnant wife"... |
more...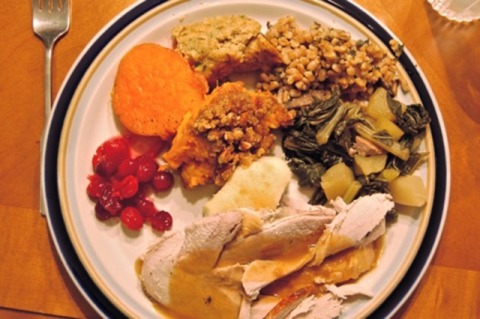 Friday November 17, 2017 06:49 pm EST
Our family Thanksgiving meal was fabulous, but it wasn't the turkey or the cranberries or the dressing that really distinguished it from other meals it was the gravy. Gravy is the glue (forgive the unappetizing term) that brings the Thanksgiving meal together. It bridges the turkey to the dressing to the cranberries to the rolls. It magically works with just about everything. I could (almost)... |
more...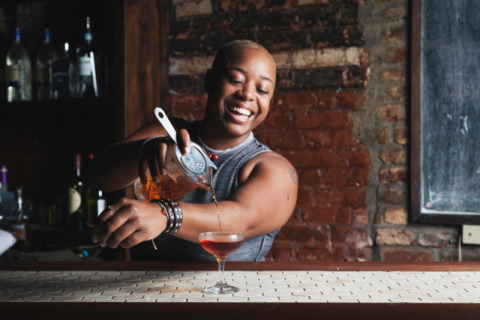 Monday November 13, 2017 06:31 pm EST
If there were an award for smiling-est bartender in town, Tiffanie Barriere, a.k.a the Drinking Coach, would surely be a finalist. Barriere may be best known for her long stint seven and a half years running the award-winning drinks program at One Flew South, the restaurant/bar that literally set the bar for airport awesomeness. But to Atlanta's tight-knit bartender community, Barriere is like... |
more...
Search for more by Brad Kaplan