Clermont Hotel for sale again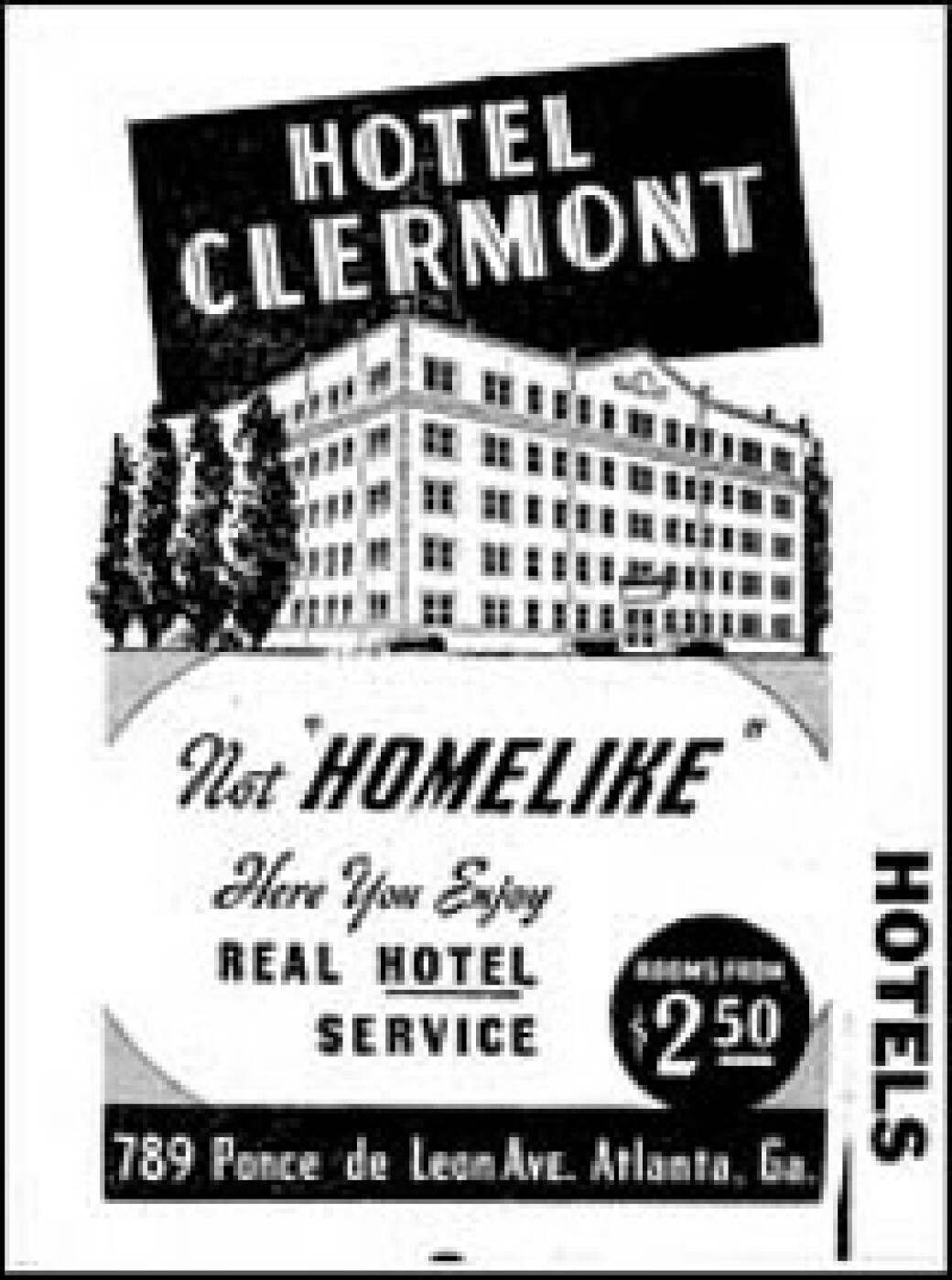 Yes, you read correctly: The fabled Clermont Motor Hotel is up for sale for only the second time in more than a half-century. The seven-story, 130-room hotel has been owned since 2003 by Atlanta's Inman Park Properties, which bought it from the Loudermilk family. The Loudermilks had operated the Clermont since the '50s and, the last I heard, still manage the property.
Inman Park Properties has done little to change the hotel, except to lower the rates from $50 to about $35 (that's nightly, not hourly, wise guy). As company president Jeff Notrica promised when he bought the hotel, the famed Clermont Lounge has been left untouched. A few Clermont-philes were briefly spooked last year when the company advertised for investment partners to help pay for renovations. But based on the fact that IPP is now trying to unload the hotel, I'm guessing a partner never materialized.
It seemed odd to me that the company, which deals in commercial real estate, is not the listing agent for the Clermont, so I called said agent, Gene Kansas, to see what's going on. Kansas says he's been hired to find a buyer who's a good fit for the hotel — and who'll not want to meddle with Blondie's downstairs demimonde.