Clermont Hotel foreclosure delayed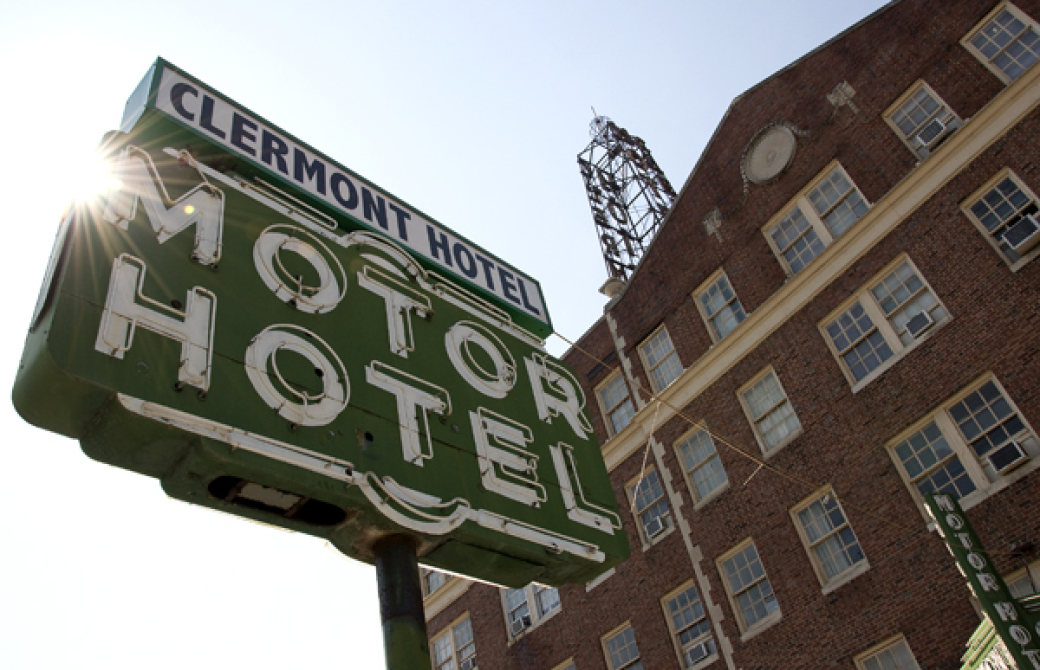 Good news, Atlanta — you can book your fiancee's parents into the Clermont Hotel this weekend secure in the knowledge that the famed Ponce flophouse won't be changing hands any time soon.
The hotel's foreclosure auction, originally scheduled for tomorrow morning on the Fulton courthouse steps, has been pushed back at least 90 days, thanks to a last-minute deal worked out between Inman Park Properties owner Jeff Notrica and his New York-based lender.
Real-estate broker Gene Kansas, who's marketing the Clermont to potential buyers, says the move helps Notrica's chances of unloading the property. "He's a motivated seller," Kansas says.
The three-month stay of execution also allows the Clermont Hotel Re-Design Contest to proceed. Kansas conceived of the contest as a marketing ploy to gain free publicity (see, it's working!), but now says it will give Clermont-philes a way to pay homage to a beloved Atlanta landmark. Nearly 500 people have downloaded the contest submission form so far and the deadline isn't until July 22.