Love & Tinderness: The Round Up, Part 2
Do you harbor a secret desire to date a sea captain, vampire, or man with a mullet?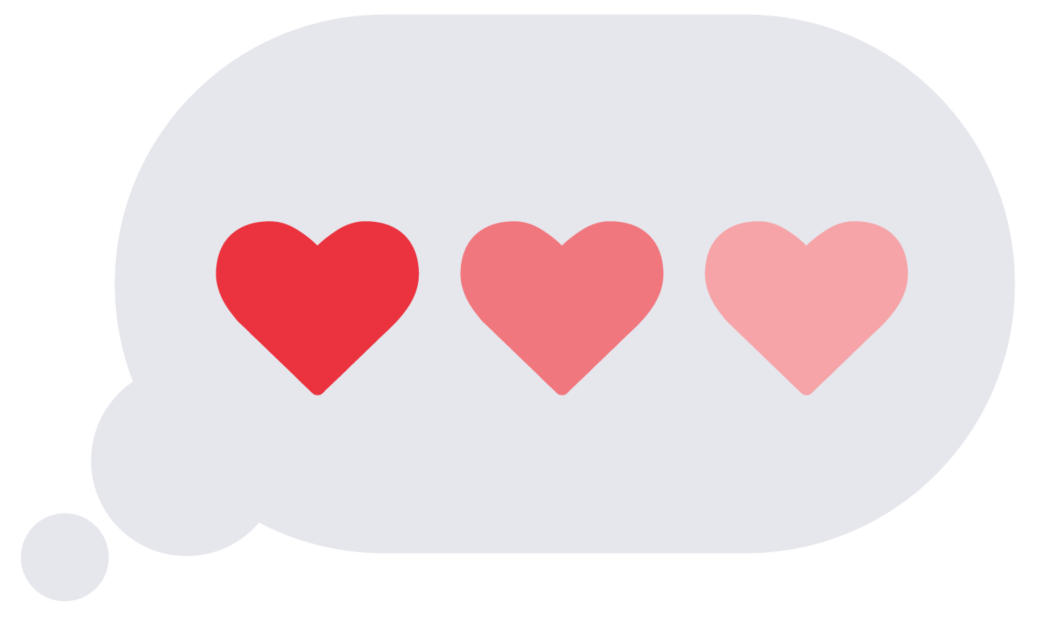 Over the past month, I've reviewed a diverse array of dating sites to help you find the right fit. The experience has been at times painful and amusing, and we've been through the pitfalls of Match, the creep-factor of Happn, and the joys of Tinder. But perhaps nothing has really clicked. Maybe you nurse a secret desire to date a clown? Or an unexplored passion for men in eyeliner and corsets?
Happy news, dear reader. There's an online dating community for that. Let's plumb the depths of the net's more atypical dating sites.
The official motto of Clown Dating is "Everybody loves a clown … let a clown love you." The only flaw in this logic is that almost no one loves a clown. The site does all it can to repel you, from the disturbing typeface (contortionist clowns masquerading as letters), to the unwatchable Clown FAQ video.
Despite all this, Clown Dating is a disarmingly robust community. Of the "100% genuine members," most are stone-cold foxes, with glamour shots and yearly incomes of up to $1 million (... who am I to say they're bold-faced catfishing liars?). But behind those waxen smiles and Beverly Hills mansions are lonely clown hearts, desperately seeking the Bimbo to their Bobo.
To my genuine surprise, it seems a few minutes of acrobatic physical contact with 12 other clowns in a tiny car does not satiate the need for human closeness.
In my short tenure, I have received more winks and messages from (fellow?) clowns than I have on any other niche site. Perhaps this shouldn't surprise me — they are an outgoing people with a natural inclination to please. My success has me evaluating my life choices and wondering if maybe I should run away to join the circus.
But perhaps that's not your thing. Perhaps you're more 1972-David-Bowie or Tegan and Sara circa The Con. In which case, look no further than Mullet Passions. An increasing number of fashion-forward/backward Atlantans are now rocking mullets. This seems right and inevitable. First we recycled neon, then heavy synth. Next: side ponytails and airbrushed tees. Meanwhile, the Kentucky Waterfall makes its comeback. And if there's one thing I've learned, it's that there's no better trend barometer than a dedicated online fetish community.
You can even refine your Mullet Passions search by type of mullet, including classic, mudflap, or spiky. Make this your go-to resource for like-minded singles who enjoy recreational activities like monster trucks, "Jerry Springer," and "Miami Vice."
Unfortunately, I cannot recommend Sea Captain Date quite so wholeheartedly. The site's motto is "Find your first mate," an unfortunate double entendre. Due to a failure of the search algorithm (or site population), my attempt to find Sea Captains within 25 nautical miles (that's 28.76 "land miles" to you, shoobies) pulls up matches in California and Oregon. You can, however, filter matches based on whether they're looking for dates, penpals, friends, sailing partners, or casual sex, which I guess encompasses all the options for seafaring folk. After all, if there's one thing we learned from Captain Jack Sparrow, it's that you can't tie him down. But apparently he might willingly be your penpal.
If you're earnestly looking to become someone's swab or galley wench, I regret to inform you that approximately 98 percent of the profiles on Sea Captain Date appear to be jokes. The good news is that the nation's creative energy, or at least that of its slightly witty frat boys, seems to be channeled into this site. Next time you're feeling blue, consider browsing Sea Captain dating profiles instead of pictures of kittens. Pro tip: things really get going around page three.
Now on to a site that held promise, Purrsonals, "Where cat lovers meet and share their passion for cats." As a lifelong cat owner, I am no stranger to the shame and stigma associated with loving a feline. I assumed there would be an overwhelming demand for this site, a secret underground equal to any disenfranchised community, fueling furtive dreams of a world in which we could own cats openly, without fear of ridicule and involuntary abstinence. However, there's usually only one person online. And it's me.
Honorable mentions include Vampersonals, a site which is not populated by optimists. The minimum search parameter is 100 miles, and it goes all the way up to 10,000, a number which prompted me to Google the size of Earth. But if you went through a Buffy phase and ever had "I <3 Spike" carved into your notebook, it's definitely worth a perusal. In fact, some of the members appear to be washed up '90s teen drama actors, with eyebrow piercings and original flannel shirts intact.
There are brave and responsible humans on STD Match, and once the initial shock has worn off, take a moment to applaud these folks for doing the right thing. However, given the state of health education in Georgia, it seems important to broadcast that many STDs are curable. If your username is Chlamydia4Lyfe, get yourself outta there and into a Planned Parenthood.
Meanwhile, if you've always dreamt of your hero galloping in on a white stallion, Equestrian Cupid might be more your style. Come prepared to wade through a squalid sea of innuendo before he charges to your rescue, though.
Amish Online Dating is a real puzzler.
And finally, Diaper Mates, which is by far the most disturbing website I've come across lately. I assumed it was a site for young parents or perhaps the incontinent (because surely the latter could be a romantic hiccup). Not so.
Definitely, definitely don't click on the videos tab.
However, despite my somewhat derisive tone, these sites are to be celebrated, not mocked. The Internet provides us with myriad opportunities to embrace our little snowflake selves. Whatever your romantic and sexual predilections, you can find a community online in ways that are, for the most part, safe and empowering. So don't be shy - get online and find yourself a vamp, clown, or sea captain.
And if you join Purrsonals, please, for the love of God, meet me in the chat room.