Opinion - A right to unbiased care
SB308 supports an ideological agenda rather than legitimate medical care
For 10 years I've had the privilege and responsibility of working with people around their pregnancy experiences. I've provided health care services, counseled pregnant women, and formally evaluated reproductive health programs. My colleagues and I have also worked with people who sought abortion care and found pressure, misinformation, and trauma when they turned to Crisis Pregnancy Centers (CPCs). Our patients' stories suggest that these centers with an ideological agenda serve mainly to perpetuate stigma and shame in our communities.
CPCs masquerade as comprehensive care centers to the public, but they categorically refuse to give clients the full range of their options. CPCs, which rarely staff medical professionals and aren't regulated like health care facilities, cannot provide support for all the complexities and risks of pregnancy. They are single-minded in their intent to push women into childbirth. We've cared for patients who had received incorrect pregnancy test results at CPCs, and have provided information on safe and qualified abortion providers to people who'd been told there is no such thing. For someone whose community is served only by CPCs, the experience amounts to being coerced to give birth.
On March 11, our representatives in the Georgia House voted in favor of Senate Bill 308, which would establish a state-funded grant program for anti-abortion CPCs. This week SB 308 goes back to the Senate for final consideration, where we hope that compassion and responsible governance will prevail against this bill.
Most of the centers that would be eligible for funding do not provide the unbiased and comprehensive pregnancy care our community members need. From a public health standpoint, SB 308's criteria void the very meaning of unbiased and comprehensive care by specifically excluding one kind of pregnancy decision and one kind of pregnancy care. These entities' work constitutes an ideological agenda, although they might not overtly call it such.
SB 308 only requires that recipient centers "promote childbirth" as the preferred pregnancy outcome and must not perform, condone, or give referrals for abortion care, unless medically necessary to prevent death. CPCs are not required to employ licensed counselors or medical personnel. They are not prohibited from distributing inaccurate information. Many entities qualify under these lax and biased criteria. But how many are legitimate health centers? Who will select these recipients?
SB 308 seeks to contract an outside agency that would select the qualifying service centers, distribute the funds, and monitor the recipients' compliance and outcomes. This outside agency must be devoted to "promoting childbirth" and providing "alternatives to abortion services." It cannot provide abortion-related care, and it doesn't have to be a medical or health care entity.
Technically abortion can't be banned outright in the United States. But anti-choice lobbyists and legislators around the country are stretching the loopholes wider all the time. They've pushed abortion regulations to outrageous extremes (as documented in Whole Woman's Health v. Hellerstedt, an ongoing SCOTUS case with nationwide implications). And they've been passing bills like SB 308, which fly under the radar with their so-called "positive" approach to being anti-abortion. These propose to spend taxpayer funds on pressuring people into childbirth and making abortion invisible at best, impossible or terrifying at worst.
CPCs, in a desperate attempt to influence our reproductive decision-making, seek to obstruct legal and safe medical care. By materially supporting these biased organizations, the state would likewise be obstructing a legal medical procedure. This grant program will be a waste of money ($2 million budget proposed for 2017) if a single cent goes to a Crisis Pregnancy Center. The state may end up spending additional money on legal costs to defend an unconstitutional program. Meanwhile, we could be putting our efforts toward real, unbiased, comprehensive reproductive health care that includes everything from preconception counseling and pregnancy checkups to abortion care and safe delivery. Let's trust women with their full range of reproductive options so they can make the best decision for their families and their lives.
As a Georgian and as a woman of color, I want to see our state help improve our maternal health outcomes. Maternal mortality rates here are the nation's highest and are shamefully inequitable: Pregnancy is more than three times more deadly for African-American women than for white women, and the risk is even worse for those who are low-income. We want to see pregnant individuals supported to follow their dreams and sustain themselves. And we would love to see our legislators propose a bill that can do any of this. This bill is not it.
Our communities deserve — indeed, are entitled — to have our elected representatives address our real public health needs, including comprehensive sex education, expansion of Medicaid coverage, integrated HIV care. It's urgently needed support that would much better promote healthy pregnancies, healthy parents, and healthy children.
Roula AbiSamra is the board chair of Access Reproductive Care-Southeast.
ARC-Southeast Executive Director Oriaku Njoku contributed to this article.
More By This Writer
Saturday January 18, 2020 02:37 pm EST
St. Patrick's Day Events - March 17, 2019
|
more...
Saturday January 18, 2020 02:34 pm EST
St Patricks Day Events for Atlanta
|
more...
Friday December 13, 2019 11:02 am EST
Dr. Rasean Hodges is not your average, local Georgia medical doctor. Dr. Hodges openly supports medical cannabis and is currently recommending weed to patients in Georgia. Listen as he explains how he's recommending the drug, even though it's still technically illegal to produce marijuana in GA, and why, on this week's episode of Friends in High Places. The third voice chiming in is CL's... |
more...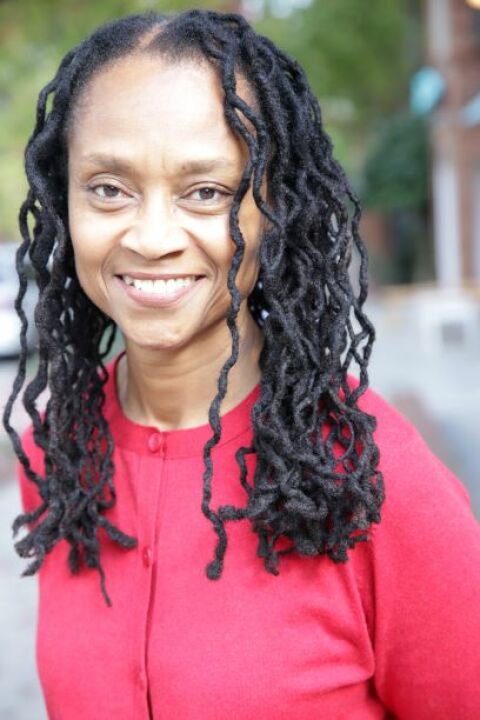 Wednesday December 4, 2019 11:45 am EST
Dr. Felecia Dawson is a Cannabis Advocate, Educator, Consultant, Holistic Gynecology/Functional Medicine. She noticed a gap in her med school education when it came to cannabis. In 2016, she left her private medical practice to pursue a full-time professional relationship with cannabis. Listen as she describes her current day job, and how she's helping to educate, counsel and spread the good... |
more...
Wednesday December 4, 2019 10:23 am EST
The music, arts, and healing festival's co-founders Anthony Prince and Jennifer Edouard talk about the virtues of bridging artistic communities |
more...
Search for more by