Neighborhoods - Sylvan Hills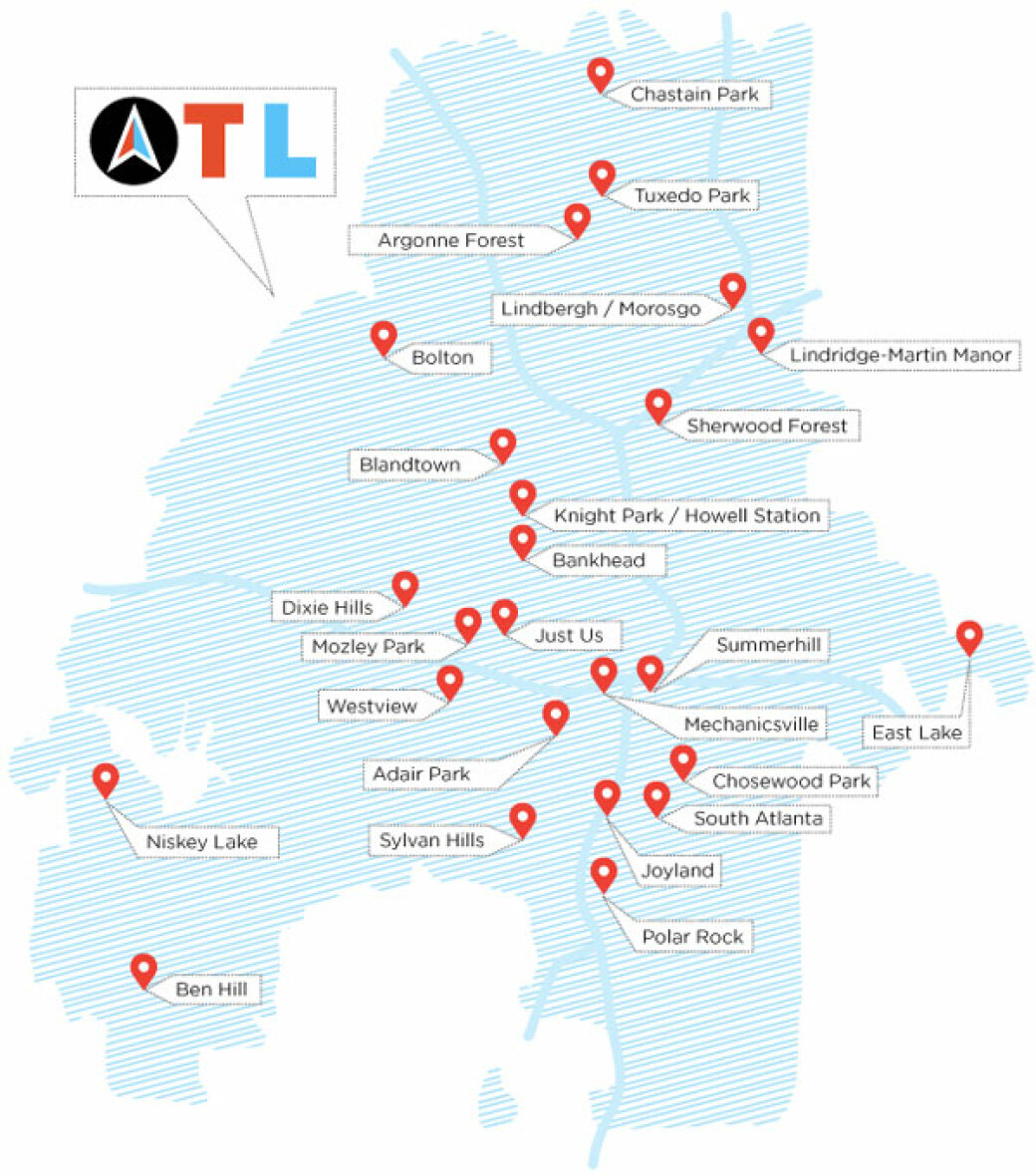 Bounded by Lee Street, Langford Parkway, I-85, and avenues including Deckner and Arden, Sylvan Hills manages to be all about the porousness of borders. In the days when Fort McPherson still held a military presence, the sounds of "Taps" would sometimes drift east, across Lee Street and the southern line of MARTA and multiple freight train tracks, at sunset. From within the neighborhood, the Nabisco plant that fronts on Murphy Avenue often suffuses the area with the scent of toasting sugar. In typical Atlanta fashion, an area with the most pastoral of names has homes on one street and light industry on the next. Alas, many examples of both such inhabitants seem derelict — perhaps none more picturesquely so than an old RC Cola facility near the southwestern corner. — Ed Hall
array(7) {
  [0]=>
  int(242)
  [1]=>
  int(718)
  [2]=>
  int(1)
  [3]=>
  int(149)
  [4]=>
  int(1275)
  [5]=>
  int(1239)
  [6]=>
  int(917)
}

More By This Writer
Friday April 3, 2015 01:30 pm EDT
COURTESY ARCHIE COMICS
THAT WITCH: Archie Comics stylishly revives its Sabrina character in the new version of Chilling Adventures.

Until this week I had never seen more than a few seconds of the mid-1990s sitcom "Sabrina: The Teenage Witch." My general allergy involving sitcoms (which may spring in part from sharing laughter with the dead) surely accounts for part of my...
|
more...
Friday March 27, 2015 01:15 am EDT
? ?? ? ? ?
Courtesy MGM? ?
SNOW JOB: Daniel Craig brings a superb mix of damage and danger to his portrayal of 007.? ?
? ?? ?? ?
I'm into Bondage. ?? ?
That's big-B Bondage, by the way, fandom that has James Bond and friends (and enemies) as its fetishes. Much in...
|
more...
Thursday March 26, 2015 04:00 am EDT
At the seemingly verdant heart of Argonne Forest, just east of Northside Drive near Buckhead, is sports. You might have driven past what hides this all-winter green: Sutton Middle School. Venture uphill, into a neighborhood that could be called Mansion City, though, and you can look down at the playing field from one stretch of Argonne Drive. In the middle distance are homes, some vast, in... |
more...
Friday March 20, 2015 10:03 am EDT
COURTESY CW
PLAYING DEAD: Rose McIver (from left) and Rahuli Kohli show good chemistry as fellow medical examiners in "iZombie."


"What's the worst that could happen?"
When someone asks the main character that question bare minutes into a new show, amid a flashback literally subtitled "LIFE BEFORE DEATH," you can expect some dire shit to follow the inevitable smash cut. And the CW's...
|
more...
Friday March 13, 2015 12:30 pm EDT
??? ? ?
http://clatl.com/atlanta/ImageArchives?by=1223504??
STREAM OF BAT'S PISS: Jessica Walter's voice portrayal of Malory Archer (right) is caustic gold, even as all else on the tube right now is benighted.?
?? ?
? Jadedness may be setting in for me, I fear.?
? ?
? Shows that have been relative or steady sources of pleasure now annoy me. "Agents of SHIELD," even as it upends...
|
more...
Search for more by Ed Hall