The Blotter: Ceasar Mitchell's car stolen
His Audi was left unlocked and running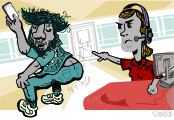 See: All Blotter columns
Somebody jacked City Council President Ceasar Mitchell's car. 
Last Wednesday, just before 8 a.m., Mitchell left his 2009 Audi Q7 unlocked and running in his driveway, according to the Atlanta Journal-Constitution.
From inside his West End home — probably while topping off his coffee or fixing that patch he missed while shaving — Mitchell heard his engine roar and his tires squeal. He emerged from the house to see an empty driveway, and then he called the cops.
Police told the AJC that Mitchell's Audi was a bit dinged up from the getaway — one of the door handles was ripped off when the car thief bumped Mitchell's mailbox and gate column while absconding — although the car was found a few miles north and returned later that day.
No suspects have been arrested.
Thursday August 1, 2019 04:47 pm EDT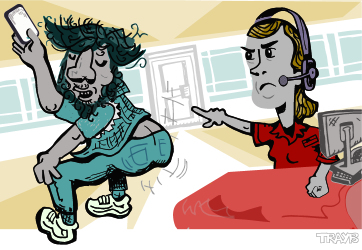 Friday July 5, 2019 10:14 am EDT
Friday May 3, 2019 12:11 pm EDT
Tuesday January 1, 2019 05:30 pm EST
Tuesday December 12, 2017 03:50 pm EST
His Audi was left unlocked and running |
more...
Monday December 4, 2017 06:45 pm EST
Is there nothing sacred about making pals in chat rooms anymore? |
more...
Thursday November 30, 2017 07:04 pm EST
Plus, an allegedly boozy bartender charged with a DUI |
more...
Monday November 20, 2017 05:14 pm EST
Plus, 'No, officer; I was just urinating in public!' |
more...
Thursday November 16, 2017 05:56 pm EST
Plus, 'If you're not going to be with me, you can't be with no one else.' |
more...
Monday November 13, 2017 06:08 pm EST
And please unload your guns before using the bathroom |
more...