8 frozen cocktails to get through July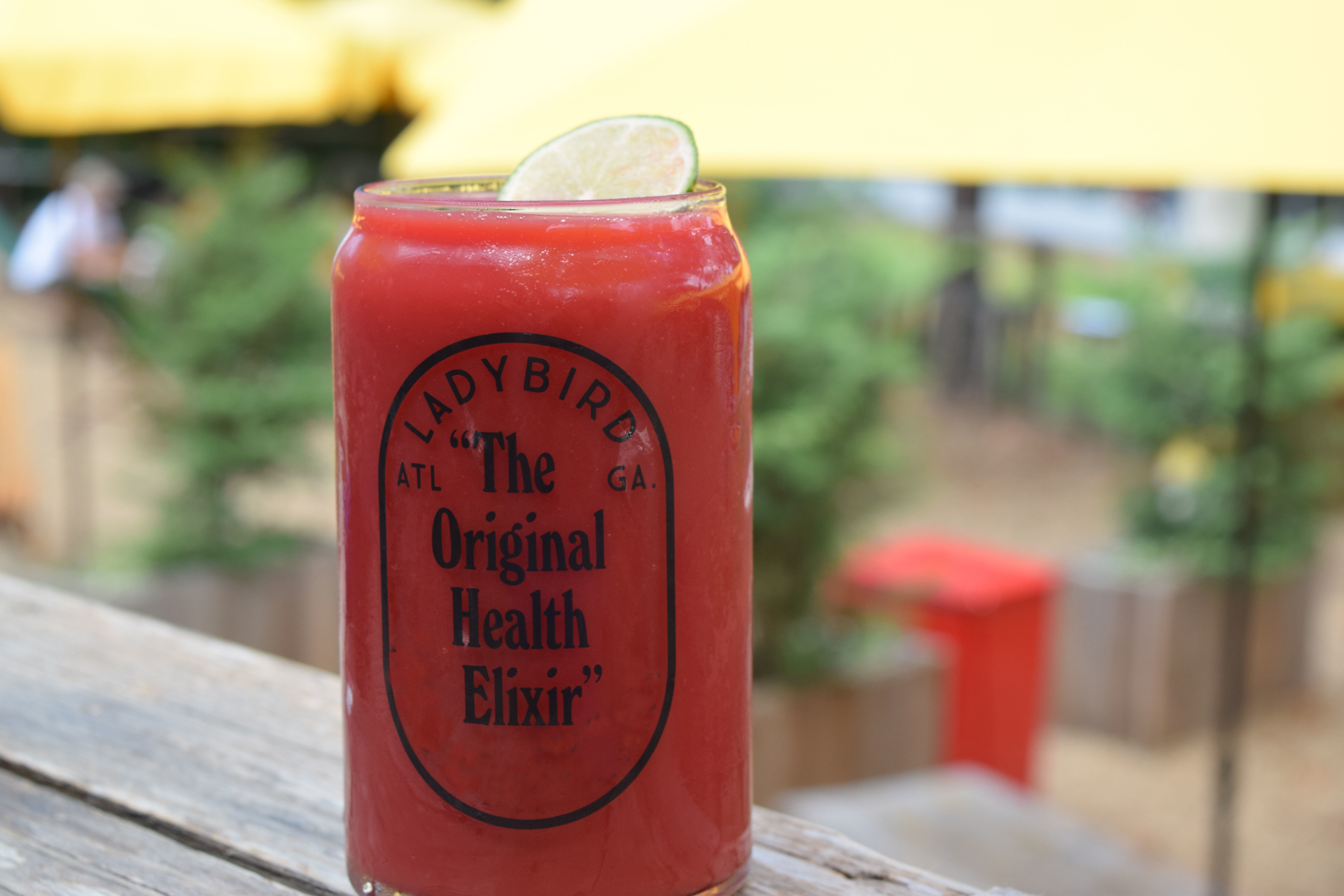 July has arrived, and with it, the steamy temps we knew were coming. But what better way to cope than with something cold and boozy? Frozen cocktails are making a serious comeback this summer, with mixologists all over the city crafting versions just as respectable as their shaken and stirred counterparts.


"I'm glad we're starting to see a shift in the current drinking culture in general," says Tyler Blackgrave, bar manager at Bon Ton in Midtown. "It provides a new avenue to experiment with some of our favorite classics and variations on those well-known cocktails. Frozen drinks are refreshing and a quick serve.?۝
True. Read on for some of our coolest picks in the city.
Fros̩ at O-Ku
Ros̩, we see you, but there's a new kid in town. Settle in at this hip Westside sushi bastion's rooftop and order up their dangerously drinkable fros̩, which comes in a lovely light pink and is made with rum, ros̩, and peach nectar. Sips and sights, what could be better?[] www.o-kusushiatl.com.
No value assignedEcto Cooler at Venkman's
Per usual for Venkman's, the Ecto Cooler is a little nostalgic, and a little bit funky. Named for that nostalgic Hi-C beverage you might have been lucky enough to find in your lunchbox back in the late '80s (it was a limited addition tie-in with Ghostbusters), this version is even better. It's made with vodka, citrus juices and??_spinach (you know, for the green color). www.venkmans.com.
Frozen Ward Six Cup at Bon Ton
Leave your cares behind for a bit and slip into this dark New Orleans-style bar for some late-night revelry. The Frozen Ward Six Cup (served in a plastic color changing cup!) is a refreshing blend of vodka, cucumber, ginger and lemon. Perfect for washing down a big old plate of fried seafood. www.bontonatl.com.
Boozy shake at Grindhouse Killer Burgers
If the burgers are killer, then Grindhouse's shakes must be what await you at heaven's pearly gates. You can get classic milkshakes of the chocolate and vanilla persuasion, but where's the fun in that? Keep it seasonal with the "booty shake?۝, a fresh peach milkshake with Bird Dog peach whiskey. www.grindhouseburgers.com.
No value assignedAlcoholic slushie at Ladybird Grove & Mess Hall
A welcomed oasis after a jaunt on the BeltLine, Ladybird slings drinks from a camper right in the grove for convenient imbibing. Swing by for one of their adult slushies, like the blood orange Moscow mule, sangria and a variety of other flavors throughout the season. www.ladybirdatlanta.com.
Frozen Lemonchello at Colletta
Alpharetta isn't quite Italy, but close enough, right? The sleek Italian restaurant offers an international twist on the boozy slushie with their Frozen Lemonchello: house-made limoncello Meyer lemon vodka and soft serve ice cream. www.collettarestaurant.com.
No value assignedCrossword Solver at Seven Lamps
This seasonal Buckhead bar is always crafting unique concoctions and their slushie, the Crossword Solver, is no exception. Dark rum is blended with milk, orange juice and lemon for a creamy, frosty sipper that isn't much of a puzzle to enjoy. www.sevenlampsatl.com.
Frozen drinking chocolate at Xocolatl
Okay, this one isn't alcoholic, but you won't even miss the booze. Nicaraguan chocolate is blended with coconut milk and then slushified. Add a dollop of coconut whipped cream and you've got the ultimate summertime indulgence. www.xocolatlchocolate.com.
---