Atlanta activists protest Trump, Perdue racism
Anti-Trump groups rallied at Sen. Perdue's Buckhead office to call foul on his denial of 'shithole' remark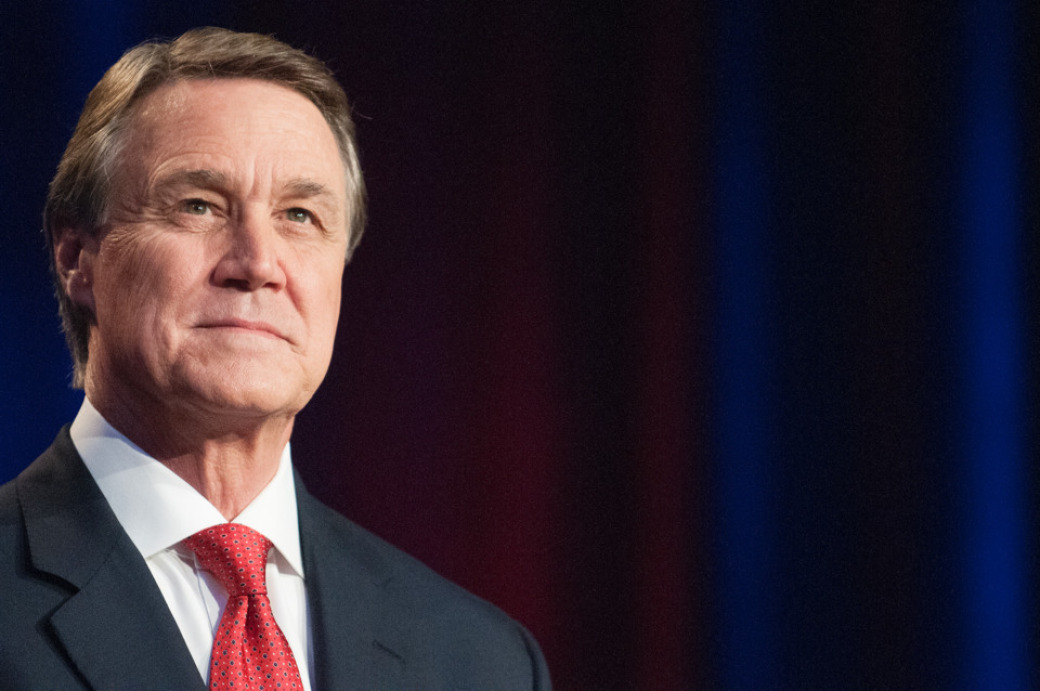 U.S. Sen. David Perdue, R-Georgia, claiming President Donald Trump didn't call impoverished black nations "shithole countries," is lying through his teeth. At least according to two anti-Trump groups and a report by
The Washington Post
. 
Local activist groups Resist Trump Tuesdays and the Georgia Alliance for Social Justice rallied today at Perdue's Buckhead office to call foul on his denial of the "inflammatory" remarks the president reportedly made last week during a meeting about immigration reform. "We want to make it clear that the citizens of Georgia regard David Perdue as a failed politcian for his state," said RTT organizer Caroline Stover in a statement sent to Creative Loafing. 
According to The Post, Perdue excused his early denial of Trump's comments, saying he thought the president said "shithouse," rather than "shithole." 
"His denial of Trump's inflammatory statements last week are an embarrassment to the people he was elected to represent," Stover continued, adding that the groups "no longer" think Perdue is cut out for the gig — as if they did previously (both groups have had Perdue on their shit list for quite a while).
It's worth noting that another prominent Georgia Republican, U.S. Sen. Johnny Isakson, had the gal to say Trump should apologize to "the people of Haiti and all of mankind," according to the Atlanta Journal-Constitution — if the president actually said it, that is. Isakson can't say for sure, since he was not in the meeting. 
Perdue's offices did not immediately respond to a request for a comment.
This story was updated at 3:56 p.m. to clarify that Isakson was not in the meeting at which Trump reportedly made the controversial comment.
---