Happy Thanksgiving! What's the weirdest thing you're thankful for?
Spoiler alert: Some of our pals are grateful for the government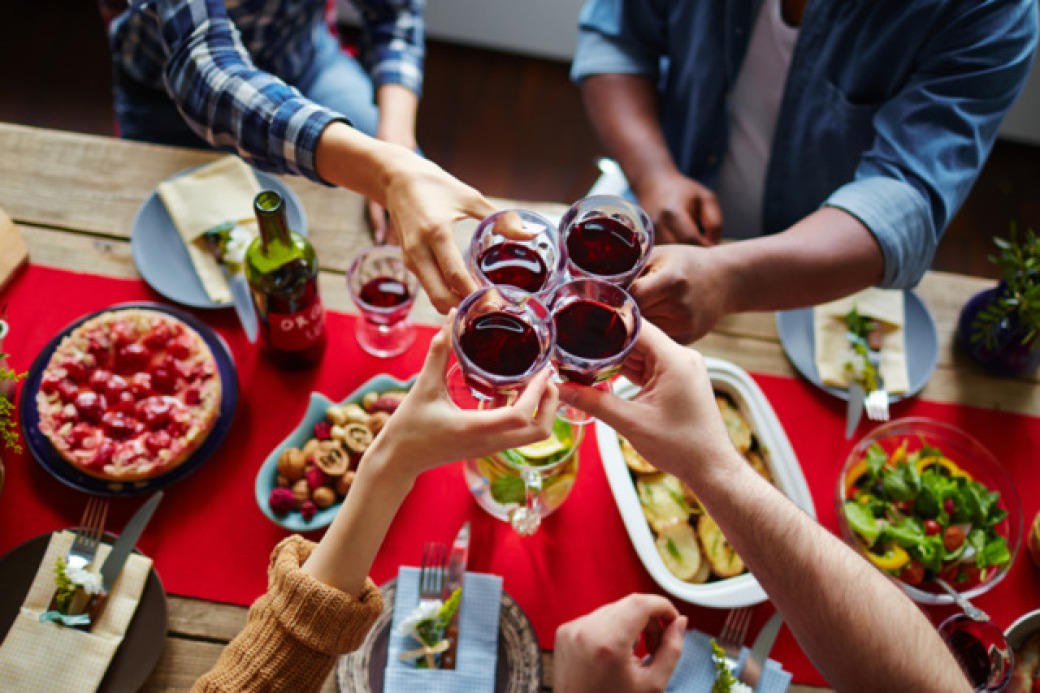 Happy Turkey Day, gang! Hopefully you're all primed to stuff your faces alongside friends and loved ones. We asked a few pals of Creative Loafing what they're thankful for this year. However, in typical CL fashion, we put a spin on that annual obligatory tableside question.
What's the weirdest thing you're thankful for this Thanksgiving?
Here's what we heard:
I am thankful for President Trump for Making American INDIRECTLY Great Again.
His presidency gave rise to a beloved community that is coming out and supporting people in need.
I felt proud to be an American as a former refugee without real home, being a Kurd from Syria, when I saw the flow of wonderful random Americans who wanted to help refugees. They heard President Trump speaking against refugees, and the public came out to support refugees.
I'm thankful that Clash of Clans made it possible to collect all your loot with one tap instead of having to tap on each individual resource collector.
Putting aside my gratitude for such things as a loving family and the continued existence of the ACA, this question brought to mind something almost insanely nerdy and specific:
I'm thankful for how well "Immigrant Song" was used in Thor: Ragnarok.
When the teaser trailer for Thor: Ragnarok dropped on April 10, the howling Led Zeppelin anthem made a terrific, driving counterpoint to the crazy sci-fi images. The song even name-checks "the hammer of the gods," so it's perfect for the thunder god. The trailer was so good that throughout the year, when the news would stress me out (which happened all the time), Ragnarok was oddly relaxing.
But would the teaser trailer outshine the movie it's promoting? Would "Immigrant Song" even be in the film?
(Warning: Utterly trivial spoiler for Thor: Ragnarok ahead.)
The answers are "Not really" and "Yes!" In fact, the song appears twice. First, it underscores an early fight scene in a perfectly satisfying way. But then, late in the movie, Robert Plant's vocals come yowling back with a reprise that threw me for a loop. So I'm thankful that Thor: Ragnarok lived up to its marketing and offered a glimpse of a Pop Art Valhalla.
Hmmmmmm ... That my sister, Chef Simone, is going out of her way to cook something to honor my dietary restrictions and still make a dish that's delicious! I gave up virtually anything dairy and white flour this past year and will miss her mac and cheese tremendously. I can't wait to see what she hooks up with the pots and pans this year. Cheers!
In an odd way, I give thanks to the federal government's reversal on transgender rights, as this is a big part of what gave me the courage to sign up to run as the only transgender candidate for public office in the state of Georgia and become part of history.
I'm thankful for Jeff Fuqua. His sterile, big box mega-developments planted in an ocean of parking have done more to highlight the consequences of bad urbanism and inspire in the citizens of Atlanta a desire for more walkable, people-oriented development than anything I can imagine.
Like Dr. Kelli, I am, in a peculiar way, grateful for The Donald's presidency. Good journalism has never been so important. Fact-checking, in a time where facts can be dismissed as "Fake News!" and "Sad!" is absolutely imperative. In some very twisted way, I feel a sense of job security with Mr. Trump in the White House.