First Slice 1-8-17: Poll says Georgians want Medicaid expansion - and a pass on 'religious liberty'
Plus, Trump national security pick's book contains plagiarism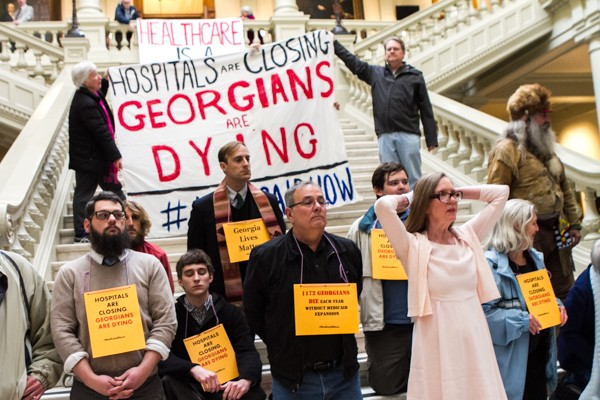 >> An Atlanta Journal-Constitution poll leading up to the General Assembly [http://www.myajc.com/news/stateregional-govtpolitics/ajc-poll-voters-don-favor-return-religious-liberty-gun-bills/pXLC2QfPxNZdGvjJkN3YGP/|finds] most voters aren't too thrilled about legislation dealing with guns on campuses or religious liberty. However, they are interested in Medicaid expansion, in-house cultivation for medical marijuana, and casino gambling.
>> Let's all remember the winter snowstorm that wasn't.
>> The push to connect the Atlanta Beltline and the Silver Comet, creating a bicycle path network stretching from Atlanta to Alabama, continues.
>> Prepare yourself, my friends, for the battle over the hospital bed tax.
>> A book by Monica Crowley, Pres.-elect Donald Trump's pick for a top national security job, constants dozens of instances of plagiarism, CNN says.   
---