Roy Ayers, godfather of neo-soul, reflects on a lifetime of change
The vibes man who launched countless samples celebrates the MLK holiday he fought to have recognized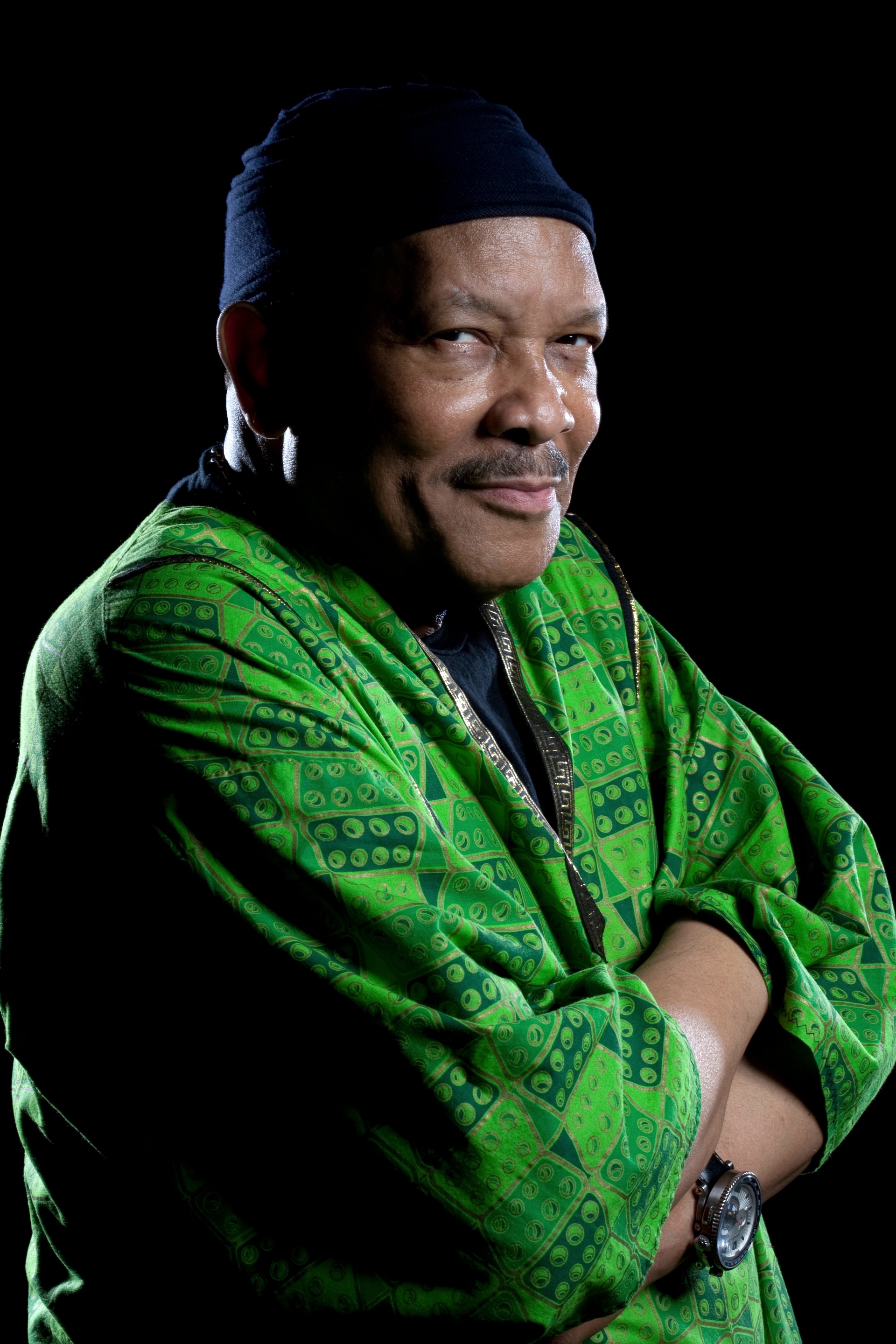 Just four days after the Rev. Martin Luther King Jr. was assassinated in 1968, civil rights activists lobbied to see his birthday recognized as a national holiday. It was signed into law in 1983 by President Ronald Reagan, and first observed in 1986. But if it weren't for the efforts of a few musicians fighting to raise awareness, and the 3 million signatures needed to petition Congress, celebrating King's legacy on the third Monday of January might have never happened.
On the frontline of the fight for recognition were singer, songwriter, and keyboardist Stevie Wonder, soul and jazz spoken-word artist Gil Scott-Heron, and vibraphonist Roy Ayers, the latter of whom wrote the song "Holiday" to raise awareness. "I had so much respect for what Martin Luther King and Coretta Scott King had done for the country and civil rights, that when Stevie Wonder called I was really happy to get involved," Ayers says.
Establishing Martin Luther King Jr. Day was a struggle, fraught with opposition from such conservative leaders as U.S. Sen. Jesse Helms of North Carolina and former GOP presidential candidate Barry Goldwater of Arizona. "We knew that the criticism was coming," Ayers, 76, says. "We didn't care because we knew we were doing the right thing. I come from a family of educators so it was natural to be a part of a campaign that helped inspire people and bring people closer together."
Ayers was the child of two teachers and musicians. His father played trombone and his mother played piano. At the age of 5, while growing up in South Central Los Angeles, he was given a set of vibes mallets by Lionel Hampton, an actor and bandleader who performed alongside Charlie Parker, Charles Mingus, Quincy Jones, and more.
Beginning with the release of his 1963 debut, West Coast Vibes, Ayers launched a career by playing hard bop jazz, but he didn't stick to one musical style. Over the past 53 years, the vibraphone master has navigated the musical landscape, toggling between crafting R&B, soul, and disco.
In '71, Ayers started his own jazz-rock fusion outfit dubbed Ubiquity — a name he chose referring to "being everywhere at the same time."
By the mid 1970s Ayers shifted into smooth R&B. His 1979 single "Don't Stop the Feeling" was a Top 10 hit on Billboard's Hot Disco/Dance chart. He's remained active ever since, releasing nearly 60 albums, and lending his talents to countless other projects, such as the 1981 LP Music of Many Colors with Nigerian Afrobeat progenitor Fela Kuti. In 1994, Ayers collaborated with hip-hop band the Roots on Stolen Moments: Red Hot + Cool to drive AIDS awareness to multicultural communities. In 2011, he received the Congress of Racial Equality Lifetime Achievement Award. The song "Holiday" has been remixed by House music producers Kenny Dope Gonzalez and DJ Spinna pushing Ayers to a new generation of musicians and audiences.




In the late '70s and early '80s, when hip-hop rose to prominence as a musical form, Ayers' body of work became one of the most frequently sampled sources for regular hits. Old-school staples such as Public Enemy, Dr. Dre, Common, Flatbush Zombies, and even Pretty Lights have sampled his song. The textures of Ayers' 1976 classic "Everybody Loves the Sunshine" bear an indelible influence over Dr. Dre's defining 1992 album, The Chronic.
It was singer-songwriter Erykah Badu who dubbed Ayers the godfather of neo-soul.
On Jan. 15 and 16, Ayers makes a career-spanning two-night stand at City Winery. He'll be joined by music director Mark Adams, vocalist Latrese Bush, Speech Thomas and Tasha LaRae from Arrested Development, and Mausiki Scales and Dashill Smith from the Common Ground Collective.
The cultural gravitas of playing Atlanta on MLK Day is immense. It's also a chance for Ayers to reflect on his personal legacy, and all of the change he's brought about as a musician. "It was needed," Ayers says. "Music and social consciousness sometimes go hand-in-hand. Just like we can sing about love and having fun, we can create music that educates and inspires."