Mindzai Creative gazes into the future with 'The Querent'
The second group exhibition in the print studio's new space explores tarot-card themes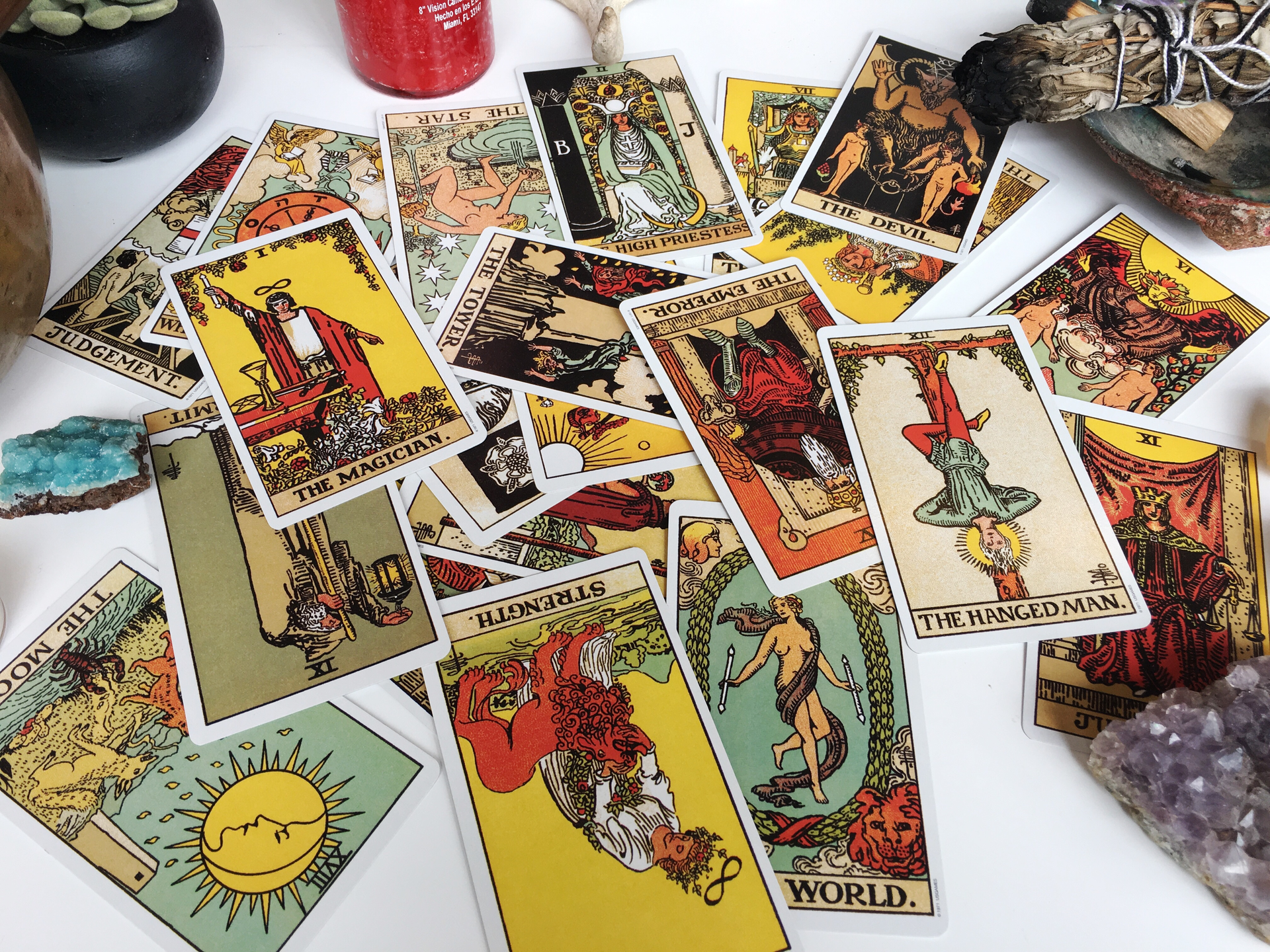 One of the most fascinating (and ever-evolving) aspects of art creation is how artists use their mediums to interpret ideas or make sense of the world. That concept was a driving force behind
The Querent: A Tarot Show
, opening in full-service print studio Mindzai Creative's new Castleberry Hill digs on Feb. 10.
"I curated this same show before, in August of 2014, at our old gallery space inside Thunderbox," says Susannah Caviness, who runs the Atlanta branch of Mindzai and was recently named director of the Castleberry Hill Art Stroll. Back then, Caviness says she was just learning tarot (a fortune-telling and intention-setting practice that uses a pack of 78 cards with five suits) and beginning to practice daily. "I thought it would be really interesting to see how, if given the opportunity, visual artists could interpret the cards in their own way. There are probably thousands of different-style tarot decks. I own at least 10 different kinds. It's always been my favorite show to curate."The show will feature works from 22 artists, each representing a card from the Major Arcana (a 22-card suit in the tarot deck), such as Death, the High Priestess, the Emperor and the Wheel of Fortune. The participating artists include locals like Jeremiah McCleary, Sanithna Phansavanh, Erin McManness and Lindsey Marr. "It was really important to me to have artists from all different types of backgrounds and styles represented," Caviness says. Along with plenty of art pieces to peruse (and available for purchase), Kelley of the Modern Mystic Shop inside of Paris on Ponce will be offering $10 tarot readings.

Caviness adds that she hopes shows like these will help encourage people to patronize other Castleberry Hill-based businesses and help the neighborhood continue to evolve into the creative hub it's fast becoming. "There's also a full moon that night," she says excitedly. "I swear I didn't plan it that way, it was just meant to be."
The Querent: A Tarot Show. Free. 7-11 p.m. Fri., Feb. 10. Mindzai Creative, 252 Walker St. S.W., Suite B, 404-222-9337. mindzai.net.