Where to watch Super Bowl LI
Time to refresh your Dirty Bird moves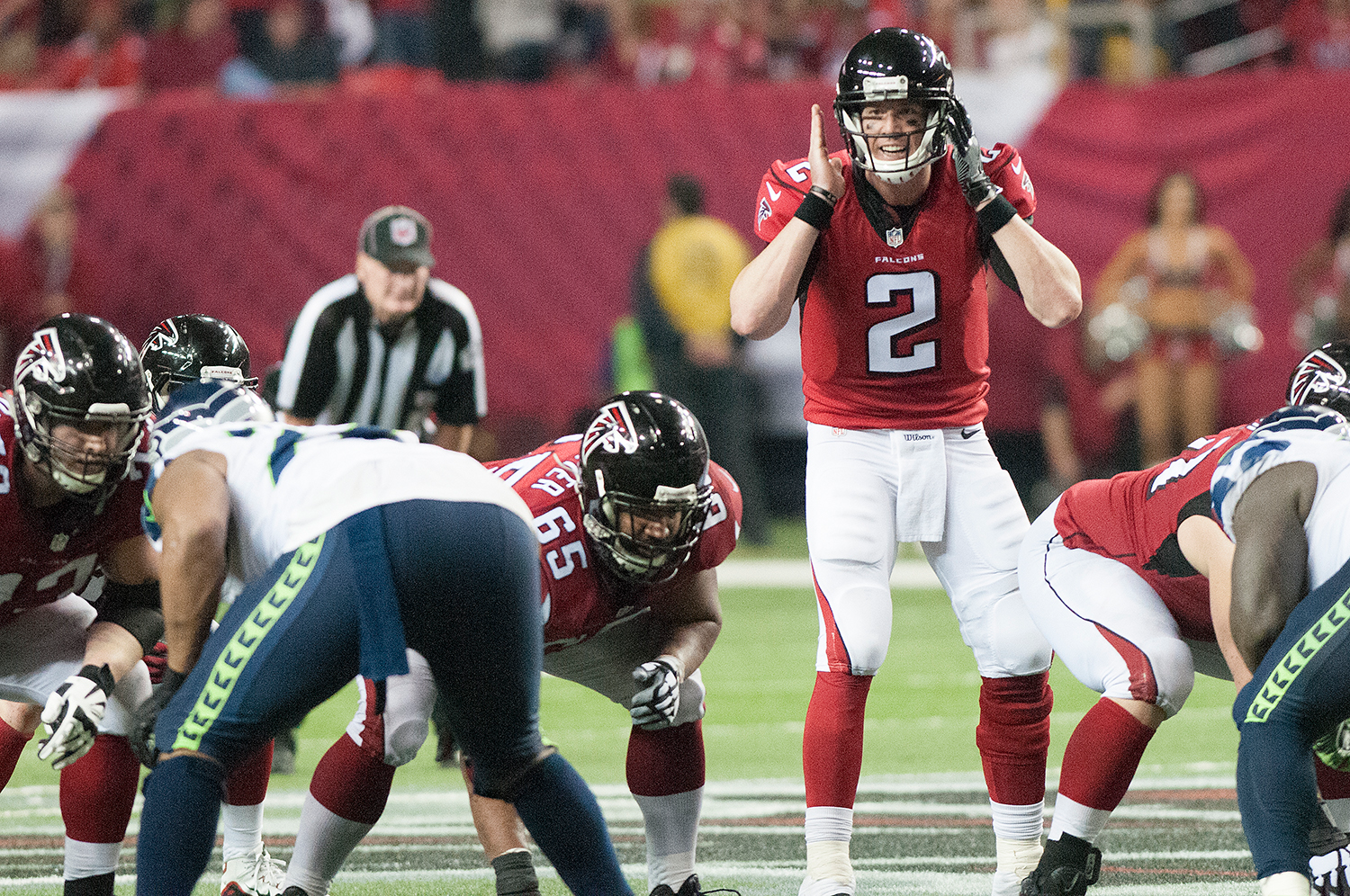 Our Falcons have touched down in Houston, and on Sunday, they take on the Patriots. Practically every screen in town will be showing the game. Patriots fans should probably just stay home.
Bone Lick BBQ
Wear an Atlanta Falcons jersey in exchange for a complimentary beer. "Falcon bourbon punch" shots will be given for every Atlanta touchdown. The game will be shown live on five TVs and a projector. There will be giveaways, a special half-time DJ, as well as a (hopeful) Falcons victory after-party.
327 Edgewood Ave. 404-343-4404.
Cypress Street Pint and Plate
Starting at 6:30 p.m., Cypress will serve $0.50 wings, $4 beer bratwursts, $6 for 2 hotdogs, $12 pitchers of PBR, $2 house beer pints and $5 cocktail specials. The full dinner menu will also be available.
817 W. Peachtree St., Suite E-125. 404-815-9243.
Dantanna's
Reserve a seat in advance at the Buckhead location for $50, which includes unlimited access to an all-you-can-eat buffet, featuring prime rib, snow crab legs and oysters. Guests can also reserve a seat at the Sandy Springs location with a $25 deposit, which will be applied to the dine-in check.
3400 Around Lenox Road N.E., Suite 304, and other metro Atlanta locations.
Sweet Auburn BBQ
During the game, toast your team (Falcons, obviously) with $3 select drafts and rounds of "Dirty Bird" wings infused with a spicy lemon pepper flavor for $0.50 per wing.
656 N. Highland Ave. 678-515-3550.
Hampton + Hudson
Brunch will be served from 10 a.m. to 3 p.m and a tailgate party will follow complete with live music, "Dirty Bird" food specials and buckets of PBR. Hampton + Hudson is adding extra tables and seating along with displaying a projector screen on the patio.
299 N. Highland Ave. 404-948-2123.
Rocky Mountain Pizza Company
Relish in $10 beer buckets, $6 High Life pitchers and $2 Miller Lites all day, your cup (and Falcons spirit) are sure to never run dry. 1005 Hemphill Ave. 404-876-8600.
Georgia Beer Garden
What better way to celebrate the Falcons playing in the Super Bowl than with local craft beers? This event is a potluck, so guests are encouraged to bring food for sharing.
Georgia Beer Garden, 420 Edgewood Ave. S.E. 404-458-5690.
Sweet Auburn Seafood
Enjoy hot dogs, shrimp, crab legs and more off the special Super Bowl menu, starting at $10. Watch the game on an extra-large screen while enjoying a $7 Super Bowl cocktail or one of many $5 drink specials.
171 Auburn Ave. N.E. 678-974-5019.
Red Pepper Taqueria
Alongside casual Mexican dishes, enjoy $3 tequila shots, $5 fireball shots, and $6 house cocktails during the big game.
3135 Piedmont Road. 404-869-2773.

Sidebar $4 shots and $4 draught beers all night. Watch the game on each of this Downtown sports bar's screens and bring your friends. Add $3 to any mixed drink to make it a tub. 79 Poplar St. N.W. 404-588-1850.