First Look: Bacchanalia, revisited
Atlantabs farm-to-table fine dining pioneer moves even farther west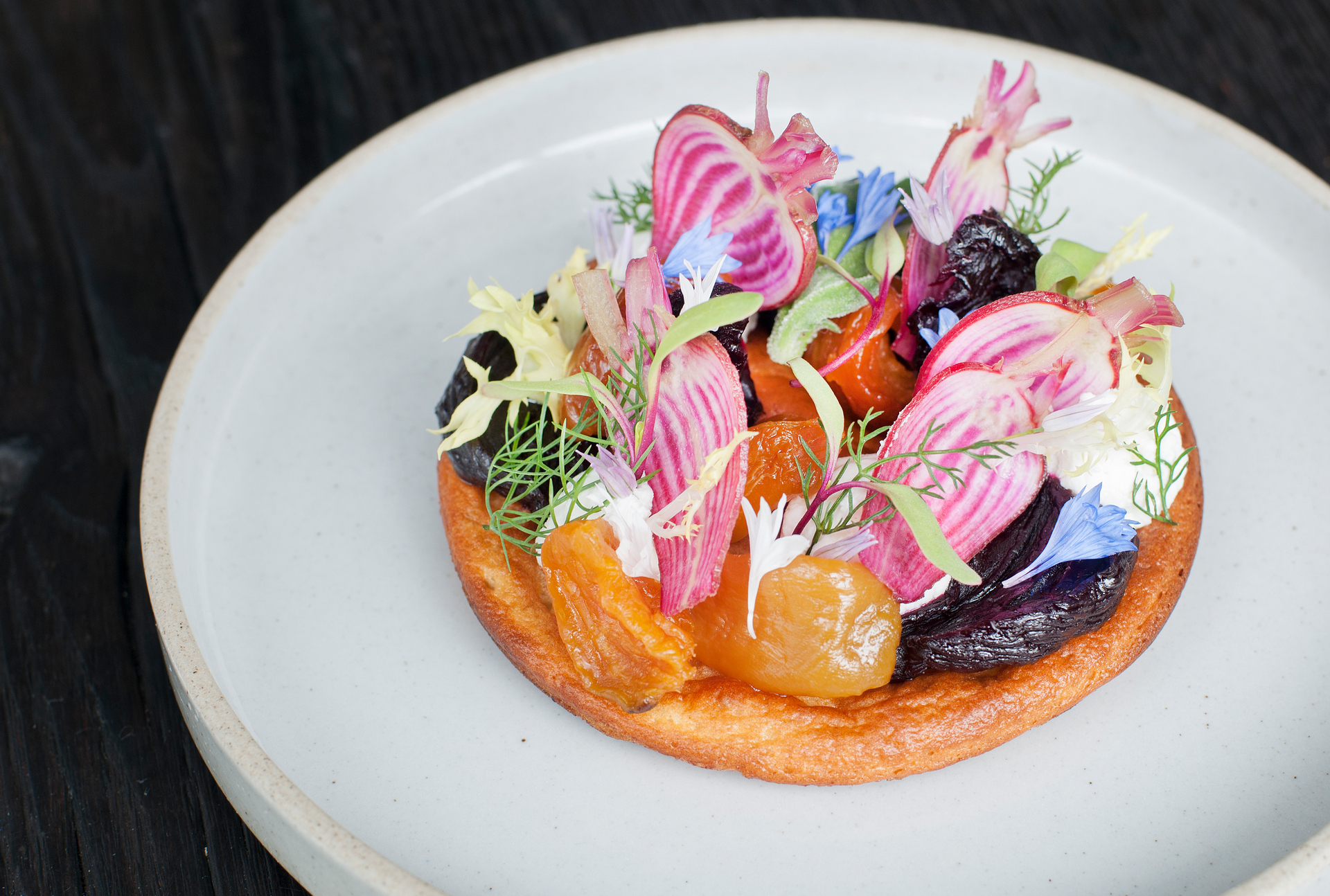 From Buckhead to the Westside, Bacchanalia has made a name for itself not only as Atlantabs fine dining standard-bearer, but also as its master of subtle reinvention. Born inside a restored Piedmont Road house back in 1993, the restaurant eschewed popular trends from the start, trading b90s flash for well-crafted dishes made from seasonal, local ingredients. After culinary school in San Francisco and a kitchen stint with the late, great Judy Rodgers, husband-and-wife team Anne Quatrano and Clifford Harrison helped bring the precepts of Californiabs food revolution to Atlanta.
By 1999, Bacchanalia had outgrown its original location. When the duo decided to move to a former meatpacking plant on Howell Mill Road (then considered little more than industrial wasteland), they proved themselves again ahead of the curve. Today, the Westside Provisions District buzzes with business, but after a recent rent hike Quatrano, Harrison and team decided to leave their now-comfortable digs to once again make like pioneers and head farther west.
This past April, after a brief delay, Bacchanalia rose again: a purpose-built 8,717-square-foot beast of glass and wood in the middle of still-industrial Blandtown. It shares space (and an enormous kitchen) with gourmet market Star Provisions, which includes a seasonal fast-casual restaurant serving all-day breakfast, sandwiches, boards, bowls and pizza along with carefully curated kitchen artillery.
No value assignedInside, itbs all exposed steel beams, wood floors and buttery caramel leather banquettes repurposed from Little Bacch, which shuttered at the end of last year. 150 Edison bulbs hang at staggered lengths and walls of intricately woven rope fiber, made by local textile artist Sonya Yong James, section off areas for private dining. Quatranobs cousin, Frederick Knight, made the tables with wood repurposed from a fallen tree; brass lamps with adjustable lighting don each one (perfect for staging your own little Instagram plate shoot). Outside, an herb garden grows dandelion greens, mint, lemon balm and dill.
Inspired by Summerland, Quatranobs family farm in Cartersville, Georgia, where much of the restaurantbs produce is grown, the space is a collaboration between Quatrano, Harrison and design firm Perkins+Will. Itbs sleek yet cozy, evoking a sense of calm, though the restaurant buzzes with activity b sommeliers waxing poetic, cheese cart rolling by, an endless parade of artfully plated dishes streaming from the kitchen.
Menus are once again prix fixe: four courses priced at a rather steep $95 a head. Wine pairings b an expansive selection ranging from Germany to Napa b will cost another $50ish for three glasses. Eating at the bar is a bit more accessible if you arenbt looking to leave broke and bloated; individually priced items still ainbt cheap, but there you can order them a la carte.
No value assignedThat said, broke and bloated (also the name of my new mixtape, dropping soon) is kind of the desired endgame at Bacchanalia, and to get the full experience, prix fixe is where itbs at. Executive chef Joe Schafer offers six seasonal options per course, with little complimentary gifts from the kitchen, like hamster-sized amuse-bouches and strawberry ice, sprinkled throughout what will likely be a three-hour dinner. If someone else is paying, add caviar service ($68-$120, depending on the source) or fruits de mer for two ($60). Therebs also a seasonal Summerland vegetable add-on; right now, roasted beets with chermoula, feta and pistachios for $8.
First courses are hearty and protein-heavy. Massive veal sweetbreads come with maitake mushrooms and tender stalks of cardoon. Foie gras is seared to silky perfection, topped with thickened balsamic and candied slivers of cara cara orange and served alongside a salted Hawaiian yogurt roll. Quatranobs team has also brought back a version of their farm coddled egg and the classic crab fritter with original Thai-style accouterments of avocado and citrus.
Second courses range from a plate of seasonal Summerland farm veggies to a prime NY strip. The warm Maine lobster is a standout b plump and poached, the entire crustacean de-shelled and gorgeously plated with morels (get bem while you can), Swiss chard and white asparagus with a swirl of bitter green pesto.
No value assignedBacchanaliabs classic cheese course is back, too, now updated into a series of gorgeously presented dishes. Raclette comes torched into a melty blanket over small chunks of boiled potato, cabbage and rye croutons. Capra Gia resembles an Easter basket: tiny clouds of creamy goat cheese nestled amid three types of beets, spring onion, sprigs of dill and a vibrant mix of edible flowers atop a crisp goat cheese pancake.B
Youbll likely have little space left by the time you reach dessert, as I learned the hard way after ordering chocolate cake at the start of the meal. An intimidating rectangle of dense chocolate topped with turrets of dried olives sat beside an oblong scoop of olive oil ice cream and a tiny pile of toasted groats. It was delicious, but I was far too full to give it its due. The clementine soufflC) was a bit easier to tackle b softer-than-soft with coconut gelato and a hint of cayenne.
No value assignedPricy though it is, Bacchanalia still feels like a worthy once-in-awhile splurge; the kind of start-to-finish fine dining experience that evokes times gone by but still feels fresh. And I mean fresh in the most literal sense. Though the word has all but lost its meaning, and farm-to-table seems today little more than an irritating tagline, webre talking the kind of fresh where you can literally look out the window and see the plot of earth on which your dill was grown and picked. That kind of fresh keeps us coming back for more.
Bacchanalia, 1460 Ellsworth Industrial Blvd. N.W.B 404-365-0410.B www.starprovisions.com/bacchanalia.
Additional reporting by Angela Hansberger
---