Quick Bites: Oak Brewpub debuts in Oakhurst, Besha Rodell goes to the New York Times, Allora now open in Midtown and more
Food news roundup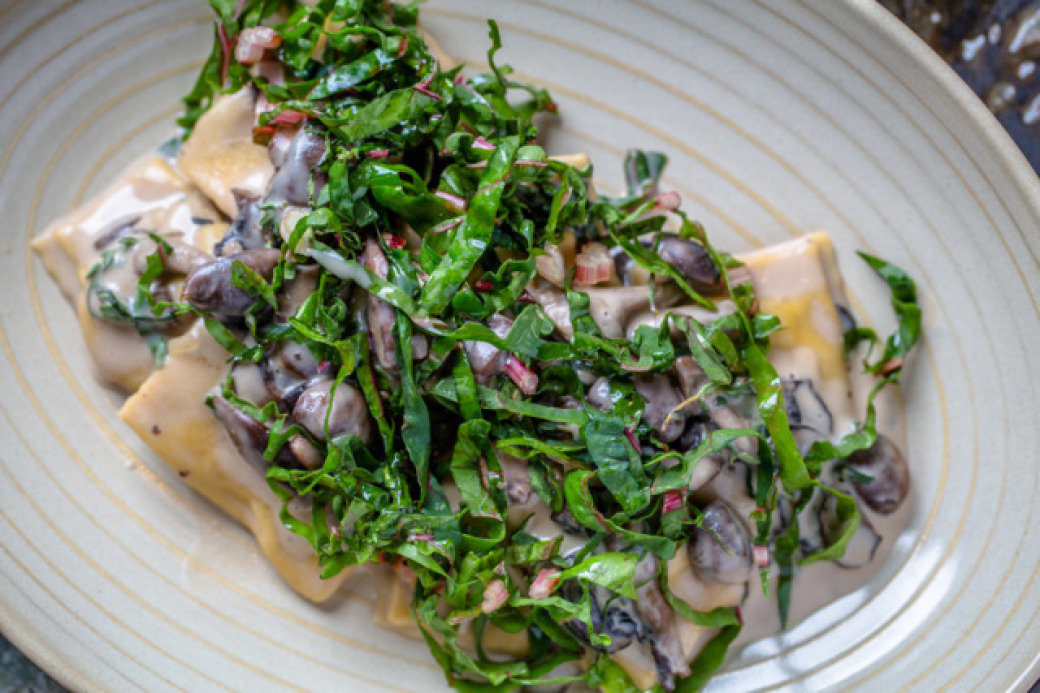 FRESH DISH: Midtown's Allora is now open and serving up house-made pasta dishes like this porcini agnolotti.
Oakhurst Village is getting an upgrade. Oak Brewpub opens Weds., Nov. 1 at 630 East Lake Dr. Owner/chef Daniel McKinney, a 20-year industry veteran, is classically trained in French, Italian and Spanish cuisines, but born and raised in the South. Oak Brewpub will serve up "small plate, European style food with a Southern flare,' according to a press release. On opening day, from 5-10 p.m., he'll be serving up complimentary food and discounted house beers. Check out the rocking chairs on the large patio.
Congratulations to former Creative Loafing food editor, Besha Rodell on a delicious new gig. She's just been named Australia dining critic for the New York Times. The James Beard Award-winning journalist was born in Australia and recently left her restaurant critic post at LA Weekly to return to her home country.
Italian concept Allora is now open in TWELVE Hotel in Atlantic Station, serving breakfast, lunch, and dinner. Executive chef Chris Maher's menu features house-made pastas, specialty pizzas, salads, small plates and more.
Atlanta's Steady Hand Beer Co. has released its first line of cans. You can find Flower Business Double IPA with juicy, hoppy flavor and citrus notes on shelves now. In November, look for their seasonal fall farmhouse brewed with sweet potatoes.
Chef/restaurateur Michael Schwartz is opening the first Atlanta location of Harry's Pizzeria in rebranded form as Genuine Pizza. The "chef curated quick-fire pizza' opens in December in Phipps Plaza with an open kitchen and glass faced dough room.
Fox Bros Bar-B-Q and Taqueria del Sol have teamed up again in taco form. Their Hogs #3, available at both restaurants from Oct. 30 through Nov. 5, is a flour tortilla with chopped smoked brisket topped with Eddie Hernandez's tomatillo-serrano salsa, cilantro, and onion. All proceeds go to nonprofit Hogs for the Cause, benefitting pediatric brain cancer.
If you've been missing William Bubier, the dashing mątre D' formerly of Kimball House, we have good news: You can now find him at Golden Eagle. The Reynoldstown restaurant from Michael Lennox (Ladybird Grove and Mess Hall) opens Mon., Oct. 30.
Beer nerds! Sweet Water Brewery is releasing two new brews this Saturday. Hatchery Series #4 is a smooth and creamy chocolate milk stout. It will be available in bottles next week (sold in their tackle box) or on tap at the brewery. From the Woodlands Project comes Sinner's Son. The imperial stout with chocolate and vanilla notes matured in bourbon barrels and hits shelves next week.
Cheers to Brent Hesse, bar manager at the Mercury and general manager of soon to open Deep End. He was voted Best Bartender at last weekend's Taste of Atlanta bar competition.
Executive chef Juan Carlos Huerta at Centennial Olympic Park's Room at TWELVE Hotel has a happy hour solution. His "wallet friendly sushi' is available every day from 5:30-7:30 p.m. Rolls are just $4 each.
Bon Ton bartender Brendan Town made the top 10 out of entries from across the country in the sherry finals for the U.S. Sherry Cocktail Competition. We will be cheering him on when he competes for the crown at NYC's Clover Club on Mon., Oct. 30.
Grant Park's gluten-free restaurant and bakery Mediterranea has a new menu for fall, including flatbread pizzas, soups, salads, and sammies. They also have the cutest fall dessert: butter rum pudding is baked in a mini pumpkin and topped with cinnamon whipped cream. Look ma, no gluten!
To celebrate Dias de los Muertos, Hector Santiago is serving the El Pollo Burrito menu at El Super Pan. On Nov. 1 order some tacos de cabeza and 10 percent of proceeds go to Los Topos for earthquake relief in Mexico.
From now through Nov. 4, Midtown's Ecco is serving its Sirens of the Sea menu of European coastal goodies. Some of the offerings include: scallop crudo, wood fired spiny lobster, squid a la plancha, and grilled prawns with garlic chili oil.
Today, Oct. 27, is National American Beer Day. Who knew? Downtown's Hard Rock Caf̩ is ready with "rockin wings,' their signature burger, local SweetWater beer, and good ole Budweiser. 'Merica!
In search of some corporatized Halloween spirit? From now through Oct. 31 you can order a zombie frappuccino from Starbucks. Frappuccino cream is infused with tart apple and caramel flavors and topped with pink whipped cream "brains' and red mocha drizzle "blood.' Scary stuff.
More By This Writer
Wednesday October 16, 2019 04:50 pm EDT
Where to go when you want to drink the good stuff |
more...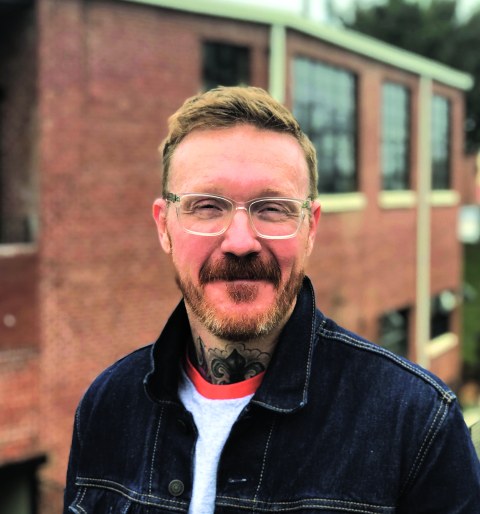 Friday January 11, 2019 09:36 am EST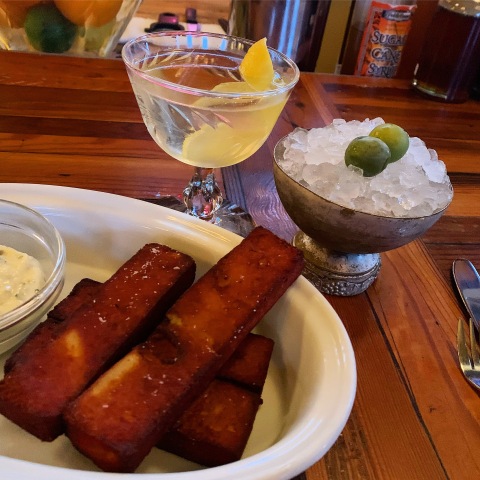 Thursday January 3, 2019 07:08 pm EST
Restaurant closures, Instagram news, and more |
more...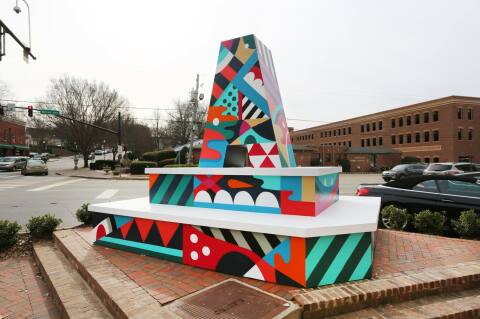 Thursday December 27, 2018 05:51 pm EST
Taco closures, 52.2 tons of grapes, and more |
more...
Thursday December 20, 2018 03:50 pm EST
Summerhill gets pizza, Trader Joe's stocks the shelves with cheese, and more |
more...
Search for more by Angela Hansberger
array(10) {
  [0]=>
  int(1)
  [1]=>
  int(1368)
  [2]=>
  int(1370)
  [3]=>
  int(97)
  [4]=>
  int(149)
  [5]=>
  int(105)
  [6]=>
  int(242)
  [7]=>
  int(245)
  [8]=>
  int(1426)
  [9]=>
  int(497)
}