AFTER HOURS: Drinks, eats, music and stuff in the ATL
Our picks for when your late night just begins
The Highlander One of the best dive bars in town hides in plain sight amid the Midtown Promenade's many restaurants. THE HIGHLANDER is an old-school punk and metalhead hangout, without being so exclusive to any scene that curious passers-by feel out of place stopping in for some pub grub. The music is loud and the servers nod along to the whiplash riffs of Metallica as they take your order. Inside is like the calm before the storm at a classic metal show. The picnic tables in the beer garden patio are the perfect spot to chill. Drinks are reasonably priced and the chicken wings are underrated. The Highlander also makes a worthwhile date night diversion before walking to the nearby Midtown Art Cinema. If you want to stuff your stomach, check out the all-you-can-eat crab legs Tuesdays from 11 a.m. to 9 p.m. (or while supplies last). Some nights, the back bar hosts live music from gritty, local punk and metal acts that just want to throw down.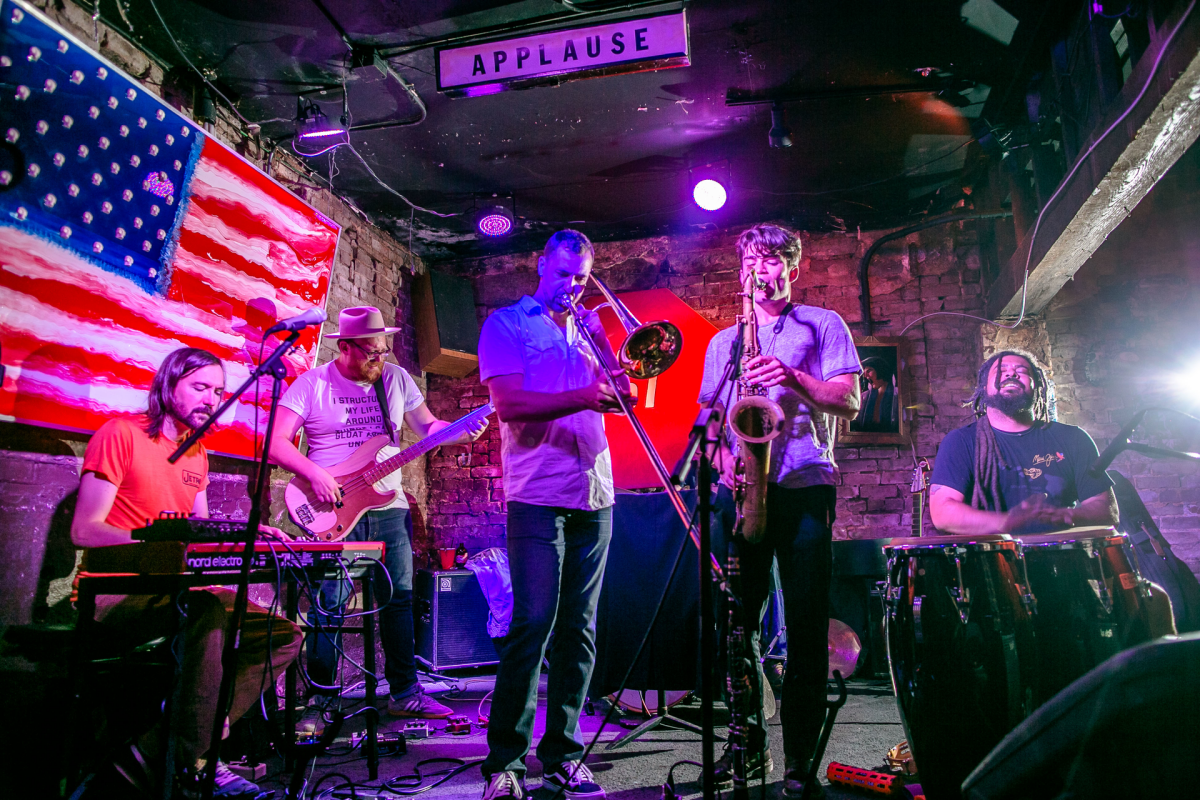 Elliott Street Deli & Pub Tucked away in a quiet corner of Castleberry Hill, ELLIOTT STREET DELI & PUB offers the neighborhood an underground hot spot for creative music. Brothers Mike and Peter Jakob renovated the space in 2006, and in the last decade the unassuming pub has grown into an influential  Atlanta music hangout. The Elliott Street Pub has participated in art celebrations such as Flux Night and hosted work from local favorites such as Evereman. On April 2, the club celebrated its 10-year anniversary with performances from Kebbi Williams and the Wolfpack, who found new audiences in its intimate basement venue. City Councilman Kwanza Hall helped commemorate the pub's contributions to local culture by adopting April 2 as "Elliott Street Pub Day" in Atlanta. The Elliott Street Deli & Pub is a cultural touchstone for rising musical talent, and a refuge for those seeking quality food, drink, and community.
Mary's One thing that surprises and attracts people from across the country to Atlanta is its no-fuss inclusivity. Nowhere is that more apparent than MARY'S in East Atlanta. While the dive bar is by definition a queer space, all races, gender identities, and sexualities are welcome. Mary's is a safe space, but definitely not a bore. It's known and loved for its delightfully campy, devil-may-care vibe, and, of course, the famous Tuesday and Saturday night Mary-oke.
RUSH LOUNGE AKA the IRIS is the quintessential spot for 18-and-up nightlife, all things trap, EDM, and candy bracelets. This late-night Buford Highway haunt is a stomping ground for such lauded DJs and producers as Ployd, Skymatic, Eddie Gold, and many more. But this year's resident DJs Stranger Candy and Syl-O set a high standard for electronic dance music, and they always know how to keep the people on their feet. The weekly ESP 101 Learn to Believe parties are the spot for those in the know.
Bulldogs Bar Since 1978, BULLDOGS has served as Peachtree Street's premier hot spot for gay African-American men. After 38 years in the game, the club still fosters a thriving scene, rich with hip-hop beats and a smoking dance floor. It's also one of the more intimate clubs in town. So be prepared to get a little closer. And when the DJ blends a NOLA bounce track with a straight-up Dirty South beat, the joint is lit. Be prepared for a bouncing, bumping, and grinding good time.
THE SOUND TABLE is a cornerstone of Edgewood Avenue, where the current epicenter of Atlanta's weekend nightlife developed its sense of style. Opening its doors in 2010, the Sound Table has served as an essential spot for delicious dining and making moves on the dance floor. The club's DJs spin a sophisticated set of funk, soul, R&B, and hip-hop. This year, the addition of Drums On Fire on the first Thursday of every month, added of bit of old-school Atlanta flare by exploring underground beat culture through the lens of DJs Ryan Rasheed (LebLaze, Prefuse 73), Chris Devoe, and Gnosis.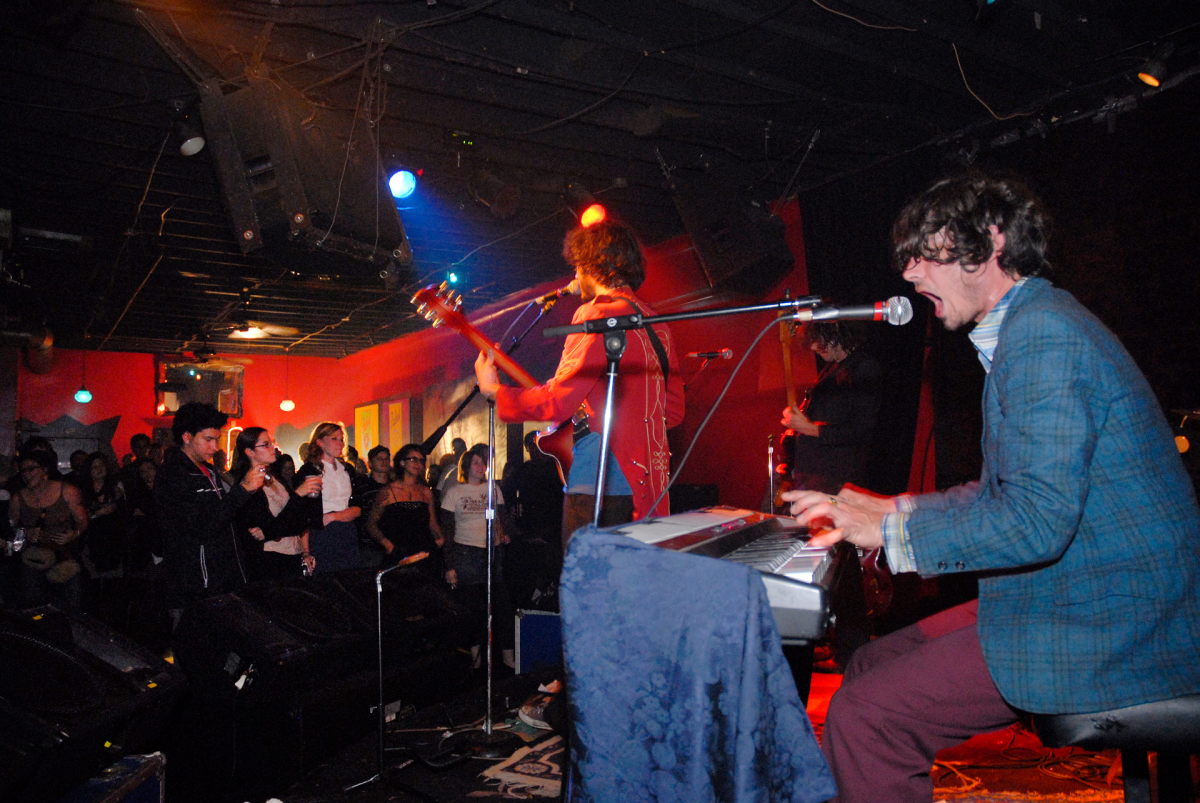 The Earl is integral to the character of East Atlanta Village. An impressive array of musical talent has flowed through the restaurant and venue's intimate settings since the doors opened in the summer of '99. Some of Atlanta's most revered indie rock acts such as Deerhunter and the Black Lips cut their teeth here before graduating to larger stages. The smoky club still pairs established and upcoming bands with top-notch sound. Performances by storied acts such as post-punk icons Pylon Reenactment Society to the always raucous garage-punk local and national headliners provide clubgoers with a look at diverse, underserved musical legacies, and, those about to be. For serious listeners or those who love to bum around East Atlanta until last call, the Earl is a place for low-key revelry and cultural uplift. Plus, cheap PBR pitchers.
The Pink Pony Looking for something different? Tucked away on a side street off Buford Hwy, near North Druid Hills Rd., the Pink Pony is an Atlanta institution with its bevy of beauties. Open until 2:30 a.m. all nights except Sunday.