A conversation with Thomas Mullen
The author talks about 'Darktown,' a novel with just the right amount of history, injustice, and entertainment.
BREAKING BARRIERS: Thomas Mullen's story centers around the prejudice and discrimination surrounding the first eight black cops of the Atlanta Police Department.
It is difficult to understand how a story set during such a troubled time and place for African Americans — the South, in mid-century America — can be so captivating and relatable. Thomas Mullen's Darktown deserves praise for doing exactly this. The novel centers around the prejudice and discriminatory behavior toward the first eight black cops to join the Atlanta Police Department in 1948.
The novel is the first title CL's bookclub, Peachy Loafers, will be exploring on Tues., April 10. A reminder of grim times, Darktown presents a compelling story on race, law enforcement, and human nature. We had the pleasure of speaking with the author, who offered insight into the creative process behind the book.
Tell us how your writing career started.
I've always wanted to write; I don't remember ever not wanting to. Ever since I was a kid in elementary school I would fold and staple pieces of paper to create my own books. I was obsessed with murder mysteries. The Hardy Boys were a big thing back then, and when I started reading adult fiction I was into private-eye and detective series. So I went to Oberlin College and majored in english and history. But they can't really teach you how to write.
How has living in Atlanta influenced your writing and this book specifically?
Well it definitely influenced [the Darktown series.] When I moved here my first book, The Last Town on Earth, was out and my second, The Many Deaths of the Firefly Brothers, was almost done. I spent the next two years writing my third book [The Revisionists.]. I was looking back, and I said to myself, "Okay, I've written three books and they're all set in places I've never lived in. Gosh, it would be nice to write something set where I live." You know, to get everyday observations, the way the world looks, and the trees and whatnot. I wasn't actively searching for Atlanta, but [thought] it sure would be nice to do that. I started reading a lot about the history of Atlanta and Dr. King, and a lot of people recommended I read Gary Pomerantz's Where Peachtree Meets Sweet Auburn: A Saga of Race and Family. In the middle there was a passage about the circumstances surrounding the first black cops, and that fascinated me. That's where the idea came from. I never would have read that book if I hadn't moved to Atlanta.
Where did you find the inspiration to create complex characters like Lucius Boggs and Lionel Dunlow?
A lot of research. To write historical fiction, you have to figure out who these people were, and even what kind of cars and food were prevalent around the time. You have to figure out intellectual history and issues of the day. What are things that were the norm back then? Some things stay the same, and human nature stays the same, but there's always different things going on. To build characters you have to think about their hopes, dreams, and concerns. What are the debates of their day? I had to do a ton of research on mid-century America, Atlanta specifically, and the police and crime. The black church was super important in Atlanta during the Civil Rights Movement, so I thought it would be nice to include a preacher's son. I wanted to make sure all of my characters were very distinct. The two black cops and the two white cops, they're not just identical twins. I wanted to distinguish between their personalities and not just the color of their skin.
How much of the book is based on real historic events or real crimes?
It refers to a lot of real stuff. For example, in the courtroom scene where Boggs and Smith have been disrespected by the judge, all of the victims' names are real. There really had been an anti-corruption effort in the early '40s that weeded out all of the dirty cops. The general politics of the day, events, or real things that happened helped inform the scenes and build the characters.
Did your perspective on the Atlanta Police Department change at all after writing Darktown?
I don't know if it's changed my perspective, but it definitely informed it. I researched a lot about it, and now I'm constantly thinking about these issues. It's pretty enraging to see certain things still happening. I wrote the first draft over two years and was finishing the first draft in the summer of 2014, which is when Michael Brown was killed and Ferguson erupted. Things like these happen all the time, and it's very disappointing to see how we keep repeating our history.
Was it a challenge to reproduce the strong, offensive language that is present throughout the story?
I wanted to be accurate to the times. I didn't want to imagine this wonderful world where things seemed better than they were back then. Words like 'colored' and 'black' wouldn't be said by certain types of characters. The terms each character uses are very important. It's challenging to write from the perspective of someone who is very different from yourself. It doesn't mean you agree with them, but you want to try to understand at least where they come from and how they got to think that way, what's really going on in their head.
What message do you expect readers to take from your book?
That's not for me to say. I wrote the book, and I don't like to dictate what people should think or what lesson people should draw. People from different worlds are gonna feel differently. Maybe some sheltered people are going to have their eyes opened, some people aren't. To read fiction or see a movie where you identify with a character, it's more emotional, so it gets to you more than a history textbook would. I want people to think about these issues and realize how complicated they are, but I also want them to enjoy the book. I hope it's the type of novel people will continue to think about.
Share your thoughts on Darktown at the first Peachy Loafers Book Club meeting at A Cappella Books, where we'll reflect on the changing times and further discuss Mullen's enlightening novel.
Tues., April 10. 6:30 p.m. A Cappella, 208 Haralson Ave. N.E. 404-681-5128. www.acappellabooks.com.
More By This Writer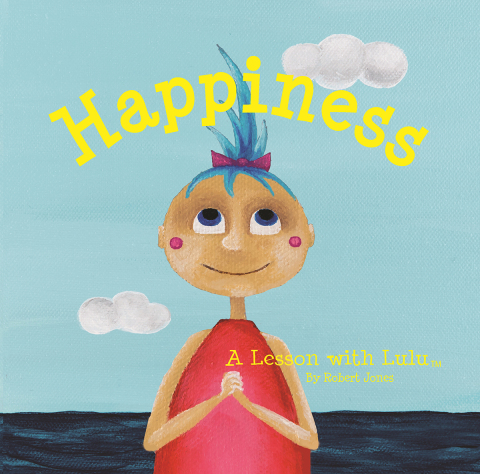 Tuesday April 17, 2018 02:16 pm EDT
'Happiness: A Lesson with Lulu' explores the complexity of emotions through a child's eyes |
more...
Thursday April 5, 2018 05:00 am EDT
A moveable feast in Old Fourth Ward Park April 29 |
more...
Monday March 26, 2018 05:00 am EDT
Your yearly chance to support community arts while binging on as much pork product as your stomach can hold is back |
more...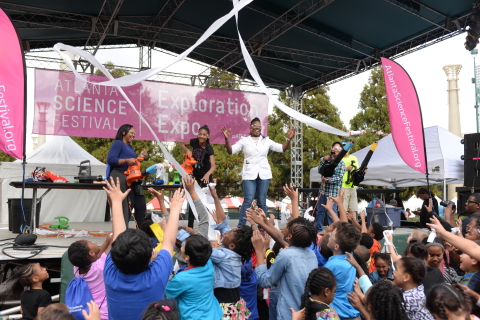 Friday March 23, 2018 10:41 am EDT
PLUS: Join fellow Nooksters for The Nook's MARVELous 9th Anniversary and head over to Farm Burger Decatur for Movie Night |
more...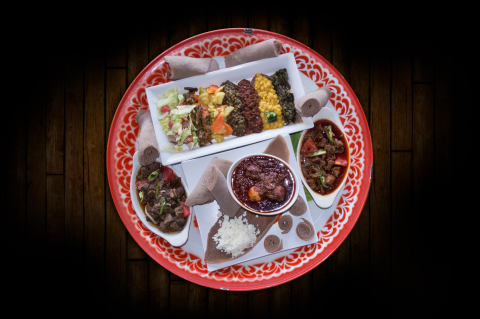 Tuesday March 13, 2018 05:00 am EDT
Get a firsthand taste for brunch, lunch, or dinner during the fifth annual ATL Airport District Restaurant Week, running from March 17 to March 25 |
more...
Search for more by Cristina Besosa