9th annual Atlanta BAR-B-Q Festival gets cookin' at Atlantic Station
Get ready to get saucy May 5-6
Come out and celebrate ATL in all its finger-lickin' good glory at the 9th annual Atlanta BBQ Festival featuring food, drinks, live entertainment, and a grueling cook-off event! This is a two-day event with day and night sessions —in a word, your future is undeniably delicious. J.D.'s Bar-B-Que, Jim 'n Nick's Bar-B-Q, Pit Boss BBQ, Williamson Bros. Bar-B-Q, and Sweet Auburn Barbecue will all be participating in this down-home festival. Special attractions throughout the weekend include the Bourbon Experience, BBQ and cooking demonstrations, Taste of the Teams, and live music by the Kevin Lewis Band, Sucker Punch, and One Headlight. And of course, we have the Cook Off event, where 30+ professional BBQ teams from across the region will compete for trophies, glory, and cash prizes. A portion of all proceeds will go towards the Glioblastoma Multiforme (GBM) Foundation, which seeks to bring public awareness to the severity of GBM brain tumors. So, what are you waiting for? It's time to chow down.
$8-$65. Sat., May 5. 1-9 p.m.; Sun., May 6. Noon-6 p.m. Atlantic Station, 1371 Atlantic Drive N.W. 404-406-1403. www.atlbbqfest.com.
More By This Writer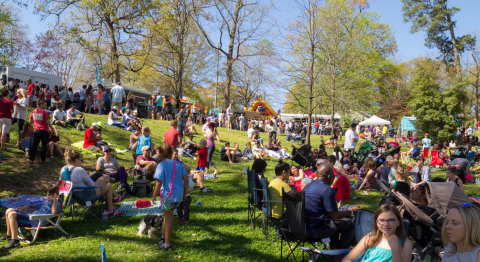 Tuesday May 8, 2018 12:25 pm EDT
This food truck bonanza revs its engines May 19-20 |
more...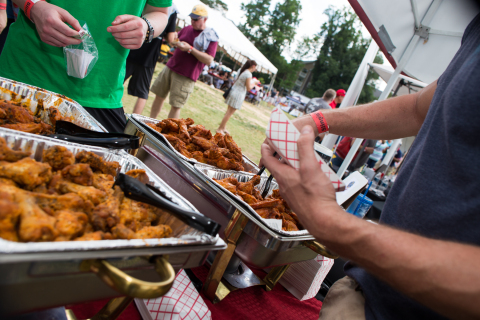 Tuesday May 8, 2018 11:15 am EDT
This festival is dishin' out the the tastiest wings the ATL has to offer on May 12 |
more...
Monday April 30, 2018 02:28 pm EDT
Drink beer and support park dreams this Tuesday at Orpheus Brewing |
more...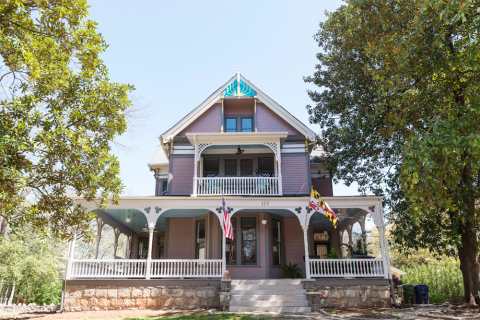 Friday April 27, 2018 02:22 pm EDT
The festival is loaded with live music, a street parade, artist markets, and more |
more...
Tuesday April 17, 2018 05:00 am EDT
Get ready for a cultural adventure April 21-22 |
more...
Search for more by Sarah Fine
array(5) {
  [0]=>
  int(242)
  [1]=>
  int(245)
  [2]=>
  int(1182)
  [3]=>
  int(743)
  [4]=>
  int(749)
}

---