Pitching perfect
Get your show idea on TV!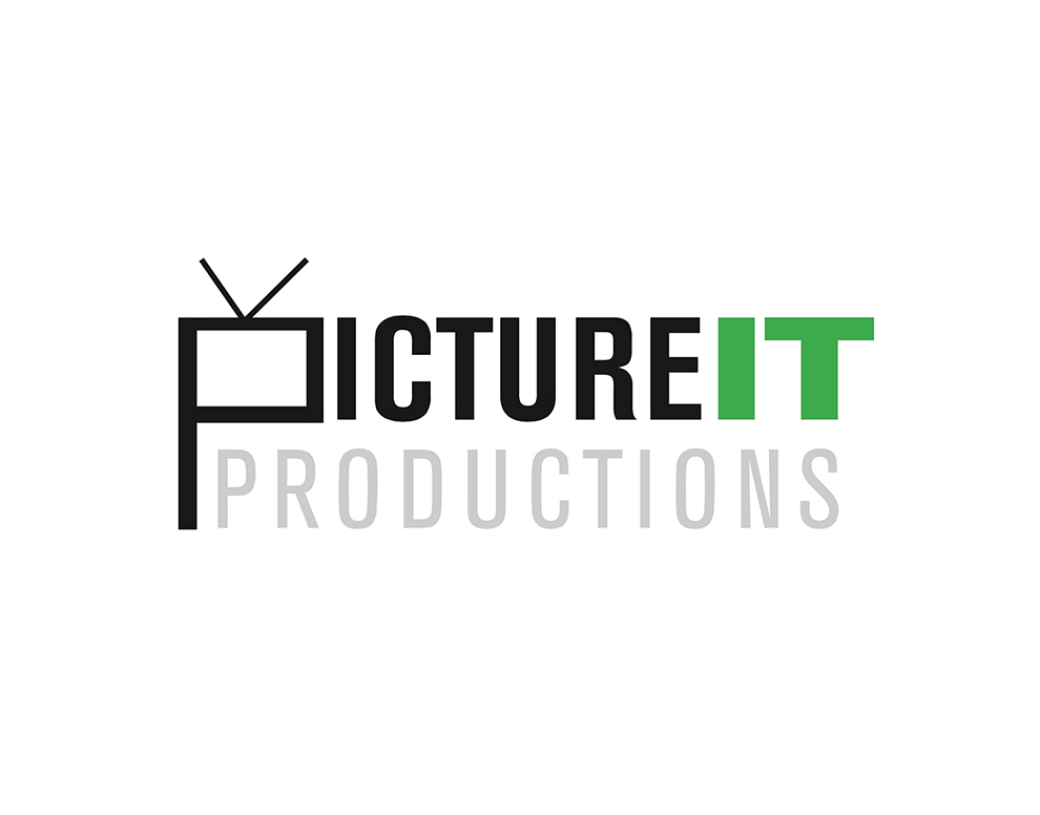 Atlanta's film industry is changing. ATL Wood, Hollywood South, Y'allywood, whatever you want to call it, the film and television industry is booming in Atlanta and throughout the south. And if you ever inspired to make your own mark in the industry, there's a company in Atlanta that could make your dream a reality. Picture It Productions is a homegrown media company that helps develop TV concepts into a package to pitch  show ideas to major studios. The company is the brainchild of partners Lance Krall, Peter Siaggas, and Peter Stathopoulos. The trio has decades of experience in writing, directing, and producing television and will use their knowledge to polish show ideas and get it ready for a Hollywood pitch. Recently, Creative Loafing spoke with Krall about Picture It in regard to the company, the television industry, and the do's and don'ts of pitching a series.
So what exactly is Picture It Productions?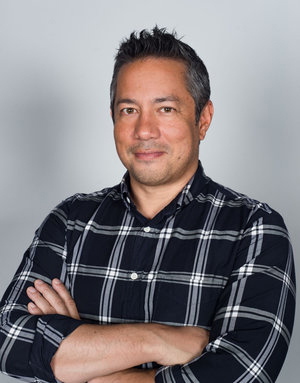 Lance Krall: Picture It is a television development company, specializing in bringing unique voices and stories from the Southeast to Hollywood. We are a full service production company as well, so we can produce the shows we develop.
What goes into development?
LK: It really depends on the project. If it's a writer-driven concept, we help develop the pilot script as both a proof of concept and as a writing sample. We start with the outline and work our way through a final draft of the script. It's a long process, complete with table reads, re-writes, and more re-writes. You have to remember that most ATL writers don't have the level of television experience that LA writers have, so we have to make sure they earn their spot on the writing staff with a killer script. Sometimes, we also produce a short video pitch with the writer talking directly to the camera about their concept. This doesn't replace the eventual face-to-face pitch, but it's a great conversation starter for LA-based producers and executives. If we are trying to sell a show with  on-camera talent, we may shoot a sizzle (a short pilot video) to show them doing their thing. With all of this, the goal is to make it easy for the buyer to say yes.
What should you bring to your pitch meeting?
LK: Just bring yourself and be ready to talk about your idea. If you have materials or visual aids that will help you convey your concept, great, but it's not a necessity. We are a very casual, welcoming bunch, so just come as you are and be yourself.
Do you have to be a writer to pitch a show?
LK: You don't have to be a writer to pitch to us. You don't have to be involved in the industry at all. If you are a person who thinks that your life, a family member's, a co-worker's, or a neighbor down the street's life could be the basis for a show, we'd love to meet you.
What if I have my own pilot ready to go?
LK: We regularly get finished pilot scripts. These can be helpful in giving us an idea of the writer's skill level and a better sense of their vision for the show. Sometimes people will even have multiple episodes written, or even a full length pilot that they funded on their own. The truth is, we usually start over from scratch with most of our projects. It can be hard pill to swallow, especially with the investment of time and money involved in these endeavors. You have to understand that television is a very collaborative process. We won't be the only people giving you notes. The EPs, the show runner, the director, the studio execs, the development execs -are all going to weigh in. By the time your show makes it on the air, the final script will be completely different from the original spec script. If you want total creative freedom, make an indie film. TV just doesn't work that way.
How long does it take from concept to a studio pitch?
LK: One of the biggest lessons our clients have to learn is patience. It can take anywhere from two months to two years to sell a project. Again, it all depends on the project. If it's a person with an interesting life story with no writer attached, it can be a little quicker. If it's a writer that needs to craft a script, there are a lot more steps involved. Then it depends on how much we need to develop. Timing is everything, too. We could have a great show ready to go, but the networks aren't buying that type of show that particular season. It's better to wait for the right time than to waste a great pitch. But waiting is hard, I get it.
What makes your approach so unique?
LK: What makes Picture It so unique to Hollywood is that we are bringing ideas from somewhere other than LA and New York — We are curating stories with fresh points of view that are unique, authentic, and reflect the America that most people live in. The fact that I'm a writer myself is also somewhat unique. I speak to writers as peers, and completely empathize with how challenging this process can be.
So what type of shows work?
LK: Well, networks are always interested in family shows —comedies and dramas. Procedurals seem to never go out of favor — you know, cop shows, medical, law. Genre pitches are always in demand. But at the end of the day, people are just looking for riveting stories that are unique and relatable. If the show is based on something real, it always helps. I sold a pilot to Fox about a family of retired spies moving to the suburbs of Georgia. Sounds a bit broad until I tell you that it's based on my life. It sold in the pitch room at Fox. Aspiring writers can really help themselves by looking inward for inspiration. You are more interesting than you think! Find a story that is based on some aspect of your life — a really interesting childhood, a crazy job you had, a really funny roommate situation that you endured.
How hands-on is Picture It Productions on a project?
LK: We are ridiculously hands-on! Once we find something that we love, we don't let it out of our doors until we think it's bulletproof. It doesn't have to be a perfect script,  there is no such thing, but the talent has to be undeniable and the idea has to be crystal clear. You only have one shot, so make it count.
What can a person gain from working with Picture It Productions?
LK: Weight. We have a ton of snacks in the office. Seriously though, if all you do is pitch an idea to us, you are already learning something because we will tell you what we liked and what wasn't working for us, and that gives you a little bit more knowledge for the next time you come in with an idea. That is something a lot of people don't realize. If you pitch us an idea and we pass on it, that doesn't mean we are passing on you, just that idea. You can come back to us anytime. And if we do start to develop something with you, you're going to learn a lot about writing, table reads, how to pitch, how the industry actually works.
Now that we know what Picture It does, what shouldn't a person do when pitching to you?
LK: Don't tell us you are an amazing writer. Let your work speak for itself. Don't be too much of a salesperson. Just chill and tell us your idea. Talk to us like you are talking to your friend. Also, please don't tell us, "I'm only interested in selling this to Netflix or HBO," because we will just pass. Everyone wants to pitch to Netflix and HBO — I get it, but that is a very unrealistic expectation.
What was your favorite TV show growing up?
LK: Oh my God, my favorite show growing up ,and no one's gonna know this one, is called "Kikaida," which was a Hawaiian-based superhero in the '70s. Basically, it did a flip and turned into a half man, half robot, and fought monsters in rubber suits. I also loved "Tales of the Gold Monkey," which was a total Raiders of the Lost Ark ripoff. It was the first time I cried that a show got canceled.
Final thoughts?
LK: To just summarize the steps, have a solid idea, partner with a legit producer (someone who will help you develop that idea and who has real access to the industry, agents, lawyers, writers, directors, etc…), pitch the idea, pray to your God.   
More By This Writer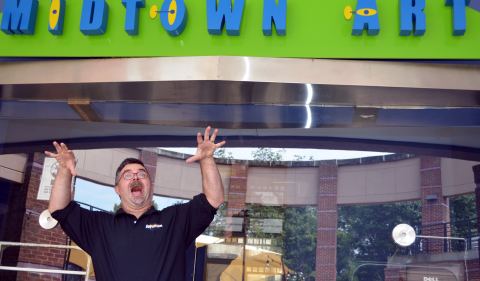 Monday September 10, 2018 04:26 pm EDT
Director Jim Farmer reflects on Atlanta's queer film festival |
more...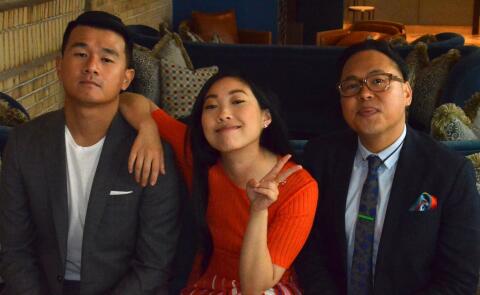 Friday August 24, 2018 05:00 am EDT
The cast of "Crazy Rich Asians" open up about what it means to take part in a film depicting Asian people and culture |
more...
Tuesday July 3, 2018 12:53 pm EDT
Having a day on the rapids is much closer than you think. |
more...
Friday June 8, 2018 04:23 pm EDT
Mondays nights in East Atlanta Village were relatively quiet. Now two weekly pop-up music events are trying to make Mondays a destination for good times and good music.
The Churchill Grounds jazz trio kicks off the evening's session at Jazz-Art Martini Mondays at Ten Atlanta. Playing traditional jazz favorites, the trio continues a longstanding tradition of allowing local musicians and...
|
more...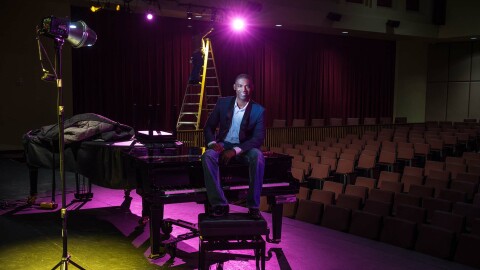 Thursday April 12, 2018 11:18 am EDT
Search for more by Edward Adams
array(5) {
  [0]=>
  int(242)
  [1]=>
  int(244)
  [2]=>
  int(1182)
  [3]=>
  int(743)
  [4]=>
  int(536)
}

---