Music Modernization Act gets a mammoth push
Mastodon joins the fight to update decades-old mechanical royalties laws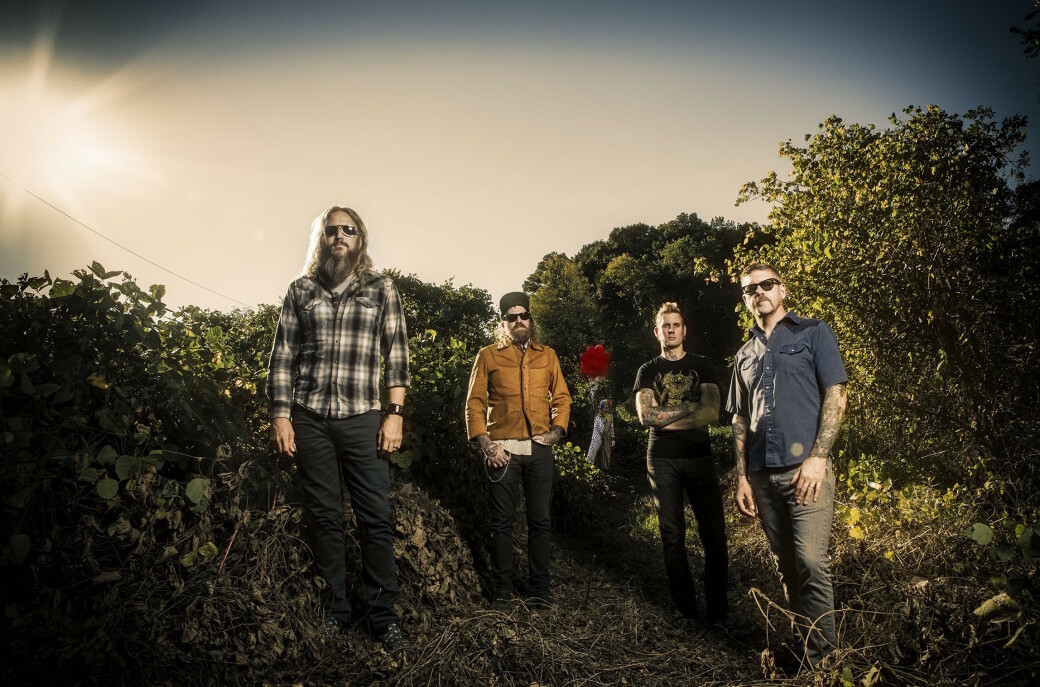 MASTODON IN THE ROOM: In April, Mastodon drummer Brann Dailor (second from right) and guitar player Bill Kelliher (far right) traveled to Washington D.C. to lobby for the Music Modernization Act.
On April 19, Mastodon drummer Brann Dailor and guitarist Bill Kelliher joined a caravan of musicians, producers and other music industry professionals — including Bun B, John Driskell Hopkins (Zac Brown Band), Anthony Hamilton, Lisa Loeb, Jerry Douglas, and more — in traveling to Washington D.C. to support the Music Modernization Act (HR 5477). The bill, if passed into law, will update how music payment rates are set, and how songwriters, publishers, and artists are paid for mechanical royalties in a market dominated by digital streaming sales.
Dailor and Kelliher traveled to the nation's capital to meet representatives Judy Chu (D-Calif.), and Doug Collins (R-Ga.), and to put a face to the musicians who would benefit from bringing decades-old mechanical licensing laws up to 21st-century standards.
"People take music for granted," Kelliher says. "You would never consider walking into a record store and stealing a vinyl LP, but that's the way the music industry has gone. When you listen to a song on Spotify, you don't think about it. But there are a lot of people behind that song, who need to be paid for their work. If people aren't buying records the way they used to, where does that money come from?"
Under the current business model, the money made from digital music sales passes through a complex network of third parties and rules governing copyright, royalties, licensing, and distribution that are full of loopholes and gray areas. This winding path was carved out in an era when physical album sales — music tied to mechanical devices such as sheet music, records, or other physical media — were the chief means of selling music. In the era of digital music sales, margins have been greatly reduced, and royalty dollars are whittled down, sometimes lost in the shuffle completely before musicians, songwriters, or publishers see a penny.
The MMA is a three-part piece of legislation which bundles the Musical Works Modernization Act, the Classics Act, and the AMP Act into one bill. Together, they would create an all-inclusive mechanical license to streamline the process by which publishers and songwriters are paid for their songs by creating a new agency to oversee the process of standardizing payment rates. Digital streaming services such as Sirius XM, Spotify, and Apple Music would work with artists and publishers to manage licenses through this new agency, using a database that matches songwriters to their work to assure compensation.
The Classics portion of the bill offers federal copyright protection for music made prior to 1972.
Currently, there are no federal copyright laws effectively covering recordings made pre-1972, although they are protected by some state laws.
In April, the MMA was passed unanimously by the House Judiciary Committee. Senator Orrin Hatch (R-UT) introduced the bill to the Senate on May 10, where it awaits a final vote in June and, ultimately, President Trump's signature. The bill is supported by Georgia Senators Collins and David Perdue.
Says Kelliher, "If you continue this process — giving away music for pennies — while producers charge hundreds of thousands of dollars to make music, artists are going to go away. This is not a sustainable business model."
---