Doug DeLoach's top 5 albums for 2018
Lonnie Holley, Russell Gunn, Clay Harper, and more top picks from the year in Atlanta music
The Royal Krunk Jazz Orkestra: Get It How You Live (Groid Music/Ropeadope) What does 21st-century big-band jazz sound like? The answer: Get It How You Live, which showcases the Royal Krunk Jazz Orkestra, a 19-piece ensemble led by trumpeter Russell Gunn. With a couple of exceptions, the compositions are Russell's, complemented by arrangements from trombonist and Kennesaw State University jazz band director Wes Funderburk. Dionne Farris lends her soulful voice to a hair-raising rendition of her song "Fair," along with a new Funderburk arrangement of her song "Hopeless," the title song from 1997's Love Jones. Dashill Smith delivers a lyrical punch to "The Critic's Song," which features a funky rhythmic core that careens into a free-blowing horn excursion led by alto saxophonist Brian Hogans. With a degree of precision and élan usually associated with more seasoned big bands, the RKJO maneuvers through a contemporary cornucopia of styles including traditional jazz, neo-bop, neo soul, and hip-hop.
Lonnie Holley: MITH (Jagjaguwar) In September, against a backdrop of nationwide social and political discord, Lonnie Holley dropped MITH. With sublime poetry and ethereal vision, the 68-year-old outlier artist's third album (his first for Jagjaguwar) renders the hard-edged realities of modern American life into 10 beautifully jarring numbers with titles such as "I'm a Suspect," "I Snuck Off the Slave Ship," and "Sometimes I Wanna Dance." Wrapped in an exquisite ambient framework created by Dave Nelson (trombone and loops), Marlon Patton (drums, percussion, Moog synth bass pedals), and guests Shahzad Ismaily, Laraaji, Sam Gendel, Richard Swift, Elizabeth Laprelle, and Anna Roberts-Gevalt, Holley leads listeners on a mostly improvised, hypnotically engaging path through impressionistic realms, touching everything from racial strife and "overdatafying" to blood kinship and spiritual salvation. Still, it's the album's first single and video, "I Woke Up in a Fucked-Up America," that brings MITH to a fine point, and serves as a harrowing new national anthem.
Okorie Johnson: Resolve (Self-release) Resolve is the product of a commitment by Okorie Johnson, an Atlanta-based cellist and composer self-dubbed OkCello, to explore the potential of his instrument in a solo improvised setting augmented by live electronic effects. Johnson draws from a broad compositional palette, which includes elements of jazz, funk, reggae, EDM, traditional African, and Western classical music. Out of this mélange he creates songs that simultaneously resonate with deep familiarity and satisfying freshness, evoking themes ranging from migration ("Broken Teacup"), racism ("Incredulous") and resilience ("I Wonder What Your Life Was Like") to love ("You Make Me Smile"), joy ("Springtime in Wakanda"), and desire ("Silence," the only track with vocals by OkCello). Recorded over a six-month period, Resolve was produced by OkCello, Monyea Crawford and Richard Rollie for LoveChild Productions
Various Artists: Voices of Mississippi: Artists and Musicians Documented by Bill Ferris (Dust-to-Digital) Almost a decade in the making, Voices of Mississippi: Artists and Musicians Documented by Bill Ferris chronicles the estimable work of the field recordist, filmmaker, folklorist, and teacher whose massive archives reside in the University of North Carolina's Southern Folklife Collection. Functioning as a virtual time machine, Voices of Mississippi transports the listener to worlds inhabited by familiar creatures whose lives play out in unfamiliar temporal, cultural, and contextual realms. Every bit as enthralling as the blues and gospel selections in the set are storytelling and spoken-word tracks featuring literary luminaries, such as Barry Hannah, Alice Walker, Alex Haley, Robert Penn Warren, and Allen Ginsburg. Also in the mix are examples of bawdy toasts and "the dirty dozens," representing stylistic precursors of rap. Voices of Mississippi includes a 120-page book edited by Ferris; two CDs featuring blues and gospel recordings (1966-1978); one CD of interviews and storytelling (1968-1994); a DVD featuring documentary films (1972-1980); and a code for downloading/streaming.
Clay Harper: Bleak Beauty (Self-release) With Bleak Beauty, Clay Harper takes a deep dive into the art of darkness to create a wrenching evocation born of enduring love interrupted by untimely death. In April 2016, six months after being diagnosed with a brain tumor, Harper's partner of twenty years, Stephanie Gwinn, died at Hospice Atlanta. During the ensuing months of grief and mourning, Harper chronicled his vexed but evolving psychological and emotional state in song form. The result is a compelling amalgamation of dolefully funky ruminations ("The Kindness of Strangers"), blues-inflected lamentations ("Let Me Sleep, I'm So Tired") and swinging, streetwise observations ("Friday San Francisco") by a masterfully intuitive songwriter. Recorded by Harper and Ruairi Kilcullen at RdK Audio in Little 5 Points and mixed at Harptone in Atlanta, Bleak Beauty features exquisitely sparing accompaniment by Chaz Jankel, Rick Richards, Duane Trucks, Kevin Scott, Mark Johnson, Tom Gray, Chris Case and Mark Bencuya.
More By This Writer
Monday December 7, 2020 05:47 pm EST
Pylon's past reconsidered |
more...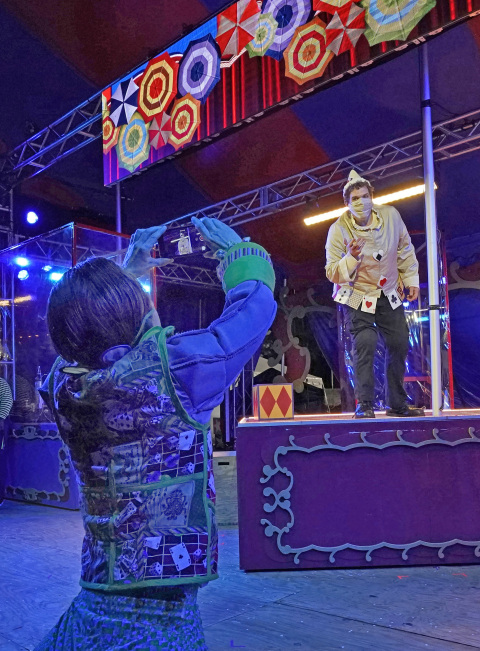 Friday October 30, 2020 03:24 pm EDT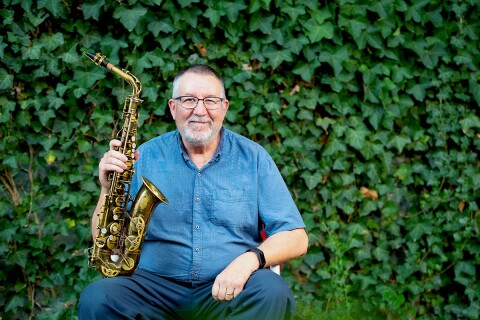 Friday October 9, 2020 11:50 am EDT
Necessity being the mother of invention, the coronavirus pandemic is one hell of an innovation accelerant. Nearly every form of human endeavor has been disrupted in some way, forcing a reimagining of what and how things get done. Presented here for consideration are two examples in support of the premise drawn from the realm of opera.
On the morning of New Year's Day 2018, Atlanta musician...
|
more...
Monday August 3, 2020 12:30 am EDT
Performing Arts Centers in Atlanta coping with the new reality of the Coronavirus pandemic. |
more...
Monday August 3, 2020 12:20 am EDT
The Atlanta classical music scene adapts to performing during the global pandemic |
more...
Search for more by Doug DeLoach
array(8) {
  [0]=>
  int(242)
  [1]=>
  int(243)
  [2]=>
  int(1341)
  [3]=>
  int(521)
  [4]=>
  int(1182)
  [5]=>
  int(743)
  [6]=>
  int(748)
  [7]=>
  int(784)
}