Screen Time: 'They Shall Not Grow Old' reveals WWI's true colors
Colorized documentary offers immersive experience of men at war
BACK INTO THE FUTURE: This still from 'They Shall Not Grow Old' contrasts the colorization with the original black-and-white image.
The documentary They Shall Not Grow Old presents World War I to modern audiences in a unique and powerful way. It also goes a long way to redeem the reputation of colorization.
They Shall Not Grow Old marks a welcome comeback for New Zealand director Peter Jackson, who evolved from no-budget horror comedies to grand-scale filmmaking with his adaptation of J.R.R. Tolkien's The Lord of the Rings, then seemed to lose some of his creative spark. 
It's probably a coincidence that Tolkien's WWI experiences informed his epic fantasy series, and Jackson seemed to get his mojo back with a powerful documentary about the Great War. They Shall Not Grow Old originated with Jackson and his team restoring hundreds of hours of archival footage from England's Imperial War Museum to coincide with the 100th anniversary of the 1918 armistice. 
In the behind-the-scenes short that accompanies They Shall Not Grow Old, Jackson explains his goal to explode clichés and capture the ordinary soldiers' experience of the war. The first section unfolds fairly conventionally in black and white, with voice-over narration from more than 100 English veterans discussing recruitment, training, shipping out to Europe, and approaching the frontlines. When the narrative arrives at the front, the silent, black-and-white image expands to fill the screen with vivid, full-color footage of trench warfare. It's a breathtaking moment.
It's hard to understate the controversy that surrounded colorization in 1980s film culture. While Turner Classic Movies is now synonymous with respectful presentation of classic films since 1994, in the late 1980s, Ted Turner was an aggressive proponent of colorizing the black-and-white films in his networks' libraries. Usually this meant that classic films would be rendered in color decades after their release, contrary to the intent of their original cinematographers. 
Most of the colorized classics looked terrible, striving to approximate the look of early Technicolor but instead falling into an Uncanny Valley of sickly pastels. In 1986, film critics Gene Siskel and Roger Ebert called it "Hollywood's New Vandalism," and the practice slowed down in the late 1980s when the threat to colorize "Citizen Kane" nearly set off a legal challenge. It's still come up over the years — you can find some colorized classics on Amazon Prime, and novelties like the colorized Reefer Madness, which shows pot fiends blowing multicolored smoke in a labored gimmick.
The use of color in They Shall Not Grow Old has a strikingly different effect that runs counter to the kind of muddy, newsreel-style images of WWI we might remember. Jackson justifies the use of new, improved colorization with the argument that he wanted to present the war as the soldiers experienced it — and they didn't experience it in black-and-white silence. The film's transition to color has an enormous, immersive impact on the big screen; Jackson employs it along with other cinematic tools to approximate how combat famously has a quality of heightened realism for those who serve, compared to ordinary civilian life. 
Jackson doesn't avoid the horrors of the war, which not only includes the heavy casualty rate but also gangrenous limbs and swarms of rats in the trenches. (It's not a film for the squeamish.) But They Shall Not Grow Old captures the camaraderie among the soldiers as they share cigarettes and clown around for the then-novel movie cameras. Some of the narrators describe it as the best time of their lives. 
When discussing the addition of color and sound, Jackson engagingly describes the creative team's obsession with accuracy. If a shot included someone talking on camera, a forensic lip reader would determine what they were saying. 
But while sound and color make the sequences a feast for the senses, the narrative approach of conveying the "everyman" experience has a flattening effect: None of the subjects or anecdotes really get a chance to stand out. The irony of They Shall Not Grow Old is that the details about making the movie can be a little more intriguing than the film itself. It also leaves viewers wondering if colorization, if approached with similarly good intentions, deserves a second look.
They Shall Not Grow Old. Four Stars. Directed by Peter Jackson. Rated R. Now playing at area theaters.
Turn On, Tune In: SCAD, the Savannah College of Art and Design in Atlanta, presents the seventh annual aTVFest (atvfest.com), a festival with panels and presentations devoted to television from Feb. 7-9. Guests include Ellie Kemper, who plays the titular role on Netflix's "Unbreakable Kimmy Schmidt," which dropped its final season in January.
The weekend includes screenings and panels devoted to such shows as NBC's "The Village," "Manifest," "New Amsterdam," and "The Enemy Within" (with Jennifer Carpenter and Morris Chestnut), as well as such fantastical shows as "The Gifted," "The Passage," and "American Gods," along with presentations about how to break into television.
More By This Writer
Thursday October 8, 2020 12:05 pm EDT
'All In' presents the nightmare of voter suppression, 'Only' a fictional pandemic |
more...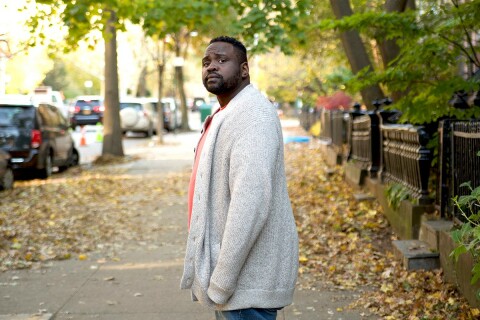 Wednesday September 2, 2020 03:17 pm EDT
What to do when the big screen is dark |
more...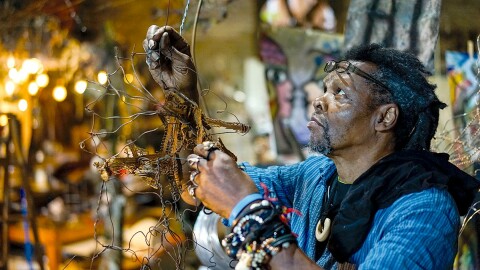 Wednesday August 5, 2020 06:41 pm EDT
Documentaries capture the costs of rebuilding |
more...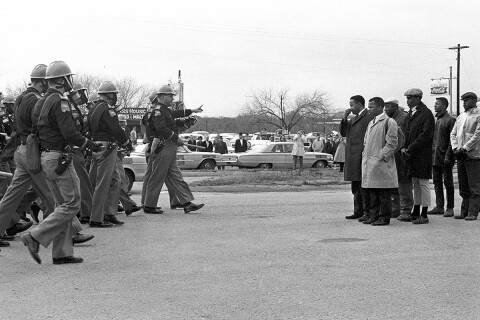 Tuesday June 30, 2020 11:52 am EDT
Celebrate July 4 with 'John Lewis: Good Trouble' and more |
more...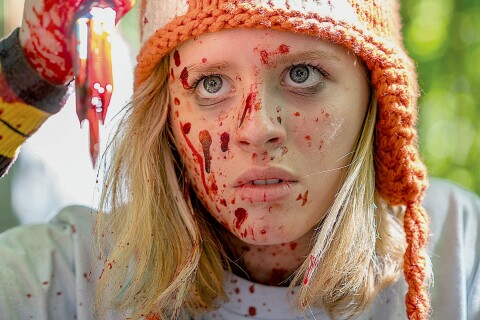 Tuesday June 2, 2020 08:00 am EDT
Lockdown invites a closer look at 'Becky,' 'Shirley,' and other VOD releases |
more...
Search for more by Curt Holman
array(6) {
  [0]=>
  int(242)
  [1]=>
  int(618)
  [2]=>
  int(617)
  [3]=>
  int(1182)
  [4]=>
  int(743)
  [5]=>
  int(762)
}