The Neighborhood Issue — 2019
'Go up a block, turn left at the historical marker. You can't miss it.'
Atlanta is made up of a myriad of neighborhoods, many standing proud for decades, others experiencing a renaissance, as new communities replace those homes and families long past.
So many of the neighborhoods in Atlanta want to claim to be "historic," as if some connection to an earlier time brings with it a pedigree worthy of veneration. That's fine. In such a constantly evolving city, maybe we all need something to remember it by. As George Santayana observed, "Those who cannot remember the past are condemned to repeat it." Better these modern-day pioneers learn from yesterday's folly to create a better tomorrow. Just as long as tomorrow includes parks, bars, restaurants, and local businesses within walking distance.
---
Adair Park
Adair Park, which bills itself as "Atlanta's best kept secret," is characterized by the quintessential elements of old turn-of-the-century charm: large front porches, landscaped gardens, and picturesque bungalows. Founded in 1892 by George Washington Adair, the same developer who helped build Virginia-Highland and Morningside, the neighborhood suffered from white flight in the 1960s. In recent years, a young, urban crowd has begun to repopulate the neighborhood, taking advantage of affordable prices on homes and the close proximity to the West End MARTA station, Downtown, and the Atlanta BeltLine. Changes to the area are best exemplified by the opening of The Bakery, a creative arts and music warehouse space, and the small businesses, lofts and arts community of The Metropolitan Lofts. The neighborhood's southern border, once home to the Atlanta Knoxville and Northern Railway, now marks part of the beginning of the BeltLine trail.
Argonne Forest
One of Atlanta's fanciest neighborhoods, Argonne Forest was developed on the grounds of a 100-acre estate in the mid-1950s. Though many of its homes date back to its modest mid-century beginnings, some of the neighborhood's elegant stucco homes could rightly be called mansions, right down to their pillars and porticos. With only four streets, all unaccountably named after WWI battles, this small, serene patch of the city boasts a grand view of the Governor's Mansion. That the evolving area is also home to the Bitsy Grant Tennis Center, Cherokee Town and Country Club, and within shouting distance of some of Atlanta's best private schools says it all.
Avondale Estates
Avondale Estates is known for its mock Tudor village of storefronts along College Avenue, the city's main drag. Veer off College towards Lake Avondale park, and you've left Shakespeare's England and turned into a bucolic scene from a Norman Rockwell painting, all of it inspired when George Francis Willis (the town's founding father) took a trip to Stratford-upon-Avon, and returned to build a picture-perfect community. While Avondale's entertainment and nightlife offerings have been anchored (off and on) by the movie-house turned concert hall Avondale Towne Cinema, its recent closure suggests that  Avondale is too close to Decatur's active nightlife to support its own thriving scene. Nonetheless, Rail Arts District (RAD), staked out on a swathe of repurposed industrial warehouse terrain, has become a place of refuge for painters, pottery makers, glass blowers, and the like. It's home to various studios, galleries, and performance spaces, serving as the heart of Avondale's arts community.
Bankhead
The home of the Bankhead Bounce, Kilo Ali, T.I., Young Dro, D4L, and Shawty Lo, among others, is so intrinsic to the city's cultural identity that when city hall renamed that stretch of Bankhead Highway in honor of civil rights attorney Donald Lee Hollowell, it was  respectfully ignored. The neighborhood, which has similarly resisted most attempts at gentrification, reflects Atlanta's glaring income disparity. Seventy-five percent of households earn an annual income below $25,000 while 12.9 percent earn $75,000-$150,000. Yet Bankhead's gross domestic product has no doubt earned the music industry millions.
Bellwood Quarry
The city has had, and continues to have, ambitious plans for Bellwood Quarry, including for the 350-acre former mining site to become Westside Reservoir Park. Potentially the city's largest greenspace, at almost double the size of Piedmont Park, and djacent to the aBeltLine and Proctor Creek, Westside Reservoir Park would include recreation facilities, possibly a new civic center, and a stunning downtown skyline view.
But it's unclear when, or if, these plans will ever be fully realized. Forty million dollars has already been spent to buy the land, with additional costs totaling over $270 million, some of which will be paid for by the city's watershed management department. The quarry's redevelopment would be a huge opportunity for the surrounding neighborhoods, furthering the progress made by the MLK Jr. Drive and Westside Trail plans.
Ben Hill
Many of the street names, schools, parks, and the majority of institutions associated with this OTP Atlanta neighborhood, just west of East Point, are named after Benjamin Harvey Hill, a 19th-century U.S. congressman, then senator. Ben Hill is also home to one of the oldest antebellum buildings in Atlanta: the Judge Wilson House on Fairburn Road. 
Blandtown
Not much remains of the original churches and residences that made up the historically black neighborhood of Blandtown, which took its name from a freed slave named Felix Bland. These days, discount furniture outlets line Huff Road near the Westside. Nearby, restaurants such as Bone Garden Cantina and Star Provisions offer lunch- and dinnertime hangouts, while the Goat Farm Arts Center is home to hundreds of artists, performers, and technology innovators, and a variety of music and arts programming. Less than a mile away, Atlanta Water Works Hemphill Avenue Pumping Station has been drawing and treating water from the Chattahoochee River since it was built between 1892 and 1893.
Bolton
Things that don't typically define a great neighborhood surround Bolton: a landfill to the north, a derelict strip mall to the east, a rail yard to the west, and a cemetery to the south. But it's what's in the center that reveals the northwest Atlanta community's core. A combination of older brick one-story abodes and newer suburban-style houses with white picket fences line the neighborhood's forested streets. There aren't many restaurants. But one former industrial park now contains a baseball practice center, martial arts facility, and gymnastics studio. Walk around the block and you'll find Whetstone Creek Trail, an abandoned rail spur turned multi-purpose trail that winds near Bolton Academy, one of Atlanta's most diverse elementary schools.
Brookhaven
What once was affectionately known as Brookhaven Beach, an area populated by many Atlanta area musicians in the '60s and '70s because of its cheap rental properties and bohemian atmosphere, is now the antithesis of what once was. Brookhaven officially became a city in December 2012, adding to a long line of cityhood movements around the metro Atlanta area. Dresden Drive, where once only a Stop N' Go provided basic necessities for the small, close-knit neighborhood, is now home to wine bars, restaurants, bistros, and boutiques — most within walking distance of each other. Expansive homes and condos have been overtaking the ample lots of the old Brookhaven since gentrification began in the early '90s. Across Peachtree Road to the west is Town Brookhaven, a rapidly developing enclave of local boutiques, bars, businesses, and luxury apartments anchored by a Costco and Publix, flanked by the new Brookhaven City Hall.
Buckhead
Atlanta's swankiest neighborhood, Buckhead is no longer the epicenter of Atlanta's once buck-wild nightclub scene — and that's the way most residents like it. The ritzy streets of Buckhead development have taken over, offering a nightlife  that appeals to the residents of the many new condos and apartment buildings that tower above the area where Peachtree and Roswell roads split. The area has long been among the top shopping destinations in the Southeast, with its two high-end malls, Lenox Square and Phipps Plaza, and countless boutiques and salons. With more luxury hotels and restaurants than anywhere else in Georgia, and a MARTA stop and an exit from Hwy 400 nearby, Buckhead is the new Atlanta uptown — and only minutes from the permanent downtown. Though it's not the most pedestrian-friendly neighborhood in Atlanta, a lot of strides have been made with recent improvements, like wider sidewalks, and better access to local parks, like Lenox Park, Shady Valley, and Pine Hills.

Buford Highway
In 1974, the Atlanta Rhythm Section sang the virtues of Doraville with the line, "A touch of country in the city." Today, you might wonder, "Which country?" as you drive along Buford Highway on either side of the Doraville line and read the billboards and shop signs in Spanish, Korean, Vietnamese, and more. From Buckhead to Buford, the multi-ethnic eating and shopping destination commands about a seven-mile stretch inside and outside the I-285 perimeter. A migration boom in the 1980's brought new Atlanta citizens from across the globe to this Northeastern stretch of road, and a bevy of shops and restaurants offering international fare quickly sprung up in the wake of this influx. These spots range from laidback joints like Northern China Eatery (noted for their dumplings and steam buns) to entire shopping centers like Plaza Fiesta, a former shopping mall that's now home to dozens of Latin American vendors and restaurants, as well as its own farmer's market. Need an obscure spice or a specific cut of unconventional meat? Look no further than the Buford Highway Farmer's Market, the crown jewel of Doraville's international community.
Cabbagetown and Reynoldstown
The popular neighborhood was known as Factory Town or Fulton Mill Village before it became Cabbagetown. Its narrow streets and crooked lanes — and those of nearby Reynoldstown — aren't suitable for crosstown traffic, and that suits residents just fine. Rows of shotgun houses and old brick buildings once served the purposes of the massive Fulton Bag and Cotton Mill, but now they make up a charmingly dense district that's just as good for dog walkers as it is for boozehounds. Tucked behind a rail yard and adjacent to the historic Oakland Cemetery, this place feels protected from the sprawling parking lots and busy traffic that dominates so many other Atlanta 'hoods. Carroll Street is home to the popular cafe of the same name, Village Pizza, Little's Food Store, Milltown Arms Tavern, and more.
Candler Park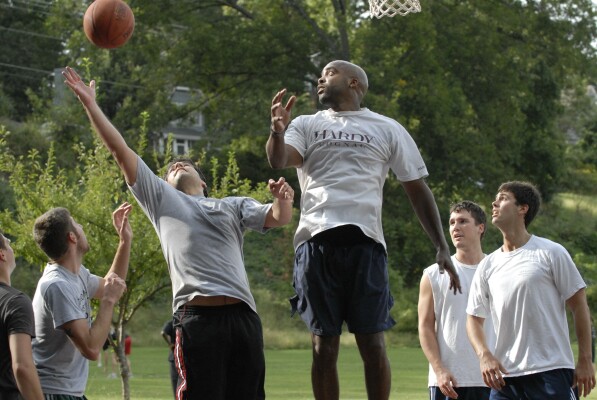 The Candler Park neighborhood is situated on 55 acres of greenspace that Coca-Cola founder Asa Candler donated as a city park to Atlanta in 1922, a wooded area bordered by Ponce De Leon Avenue and McLendon. Tucked in and around grassy, rolling hills, the park features a nine-hole golf course a swimming pool, a football/soccer field, a basketball court, tennis courts, and a playground. At the headwaters of local Peavine Creek, beavers can be seen around dawn and dusk, as well as bats, birds, snakes, turtles, and frogs that call Candler Park home. Though predominately peaceful, with its renovated older homes and bucolic setting, the neighborhood is also known for its "main street," a family-friendly area of McLendon near Clifton, where the original Flying Biscuit Cafe, the Candler Park Market, Dr. Bombay's Underwater Tea Party, Fellini's Pizza, LaFonda Latina and other bistros are gathered.

Capitol View
Fans of street grids and bungalows priced below Old Fourth Ward prices, welcome to your dream 'hood. Developed as a streetcar suburb in the early 20th century, the residential neighborhood enjoys the 50-acre Perkerson Park to the south and the Atlanta BeltLine's Westside Trail to the north. You might not be able to catch a clear view of the actual Georgia Capitol, but you can glimpse the skyline from some backyards.
Castleberry Hill
Between the Atlanta University Center and south Downtown lies Castleberry Hill, a neighborhood with one of the most colorful histories in the city. During Atlanta's infancy, it served as the town's answer to a red-light district until the onset of the Civil War, whereupon it ceased its wicked ways and transformed into a center of industry and commerce. The area was once ground zero for artists on the rise, home to loft dwellers by day and a rowdy nightlife scene after hours, but its luster has dimmed after a hot real estate market out-priced artists. Its mix of vintage architecture, historic warehouses, and a killer skyline view make it the city's preferred urban haunt for on-location music video, TV, and film shoots. The Castleberry Art Stroll, held on the second Friday of every month, is an open gallery tour with performances, street food and, at  the Elliot Street Bar and Pub, a signature iron-pour where people can scratch their own block molds beforehand.







Chamblee
Chamblee offers affordable housing inside the Perimeter, is practically adjacent to the Buford Highway corridor of ethnic restaurants, and lies just a few miles from Buckhead's shopping districts. Once a heavily industrialized area with little to offer in the way of dining and recreation, massive revitalization has seen the city evolve into a thriving locale filled with charming restaurants and a bevy of unique shopping experiences, including Antiques Row, a retail district featuring imaginatively curated collections of vintage treasures. New apartment complexes have popped up at a rapid rate in Chamblee, joining spacious nearby neighborhoods like Huntley Hills and Sexton Woods.
Chastain Park
The words Chastain Park may bring to mind summer nights picnicking in the bleachers at State Bank Amphitheater at Chastain Park, watching Ringo Starr & His All-Starr Band, or one of the many '80s packages booked there. Or perhaps a day spent on the green at North Fulton Golf Course. Or the memory might be of hazy nights, knocking back drinks with the mature and sexy crowd at Johnny's Hideaway — not technically in the neighborhood, but close enough. The large city park in Atlanta offers it all: tennis, softball, jogging, horses, swimming, golfing, and playgrounds. In the southeastern corner, you'll find Atlanta's last remaining Civil War breastwork, Fort Walker, part of the Atlanta Campaign Heritage Trail.
Chosewood Park
When a Living Walls mural by Argentine artist Hyuro, featuring a naked woman, was vandalized after facing resistance from some Chosewood Park residents in 2012, it marked the first time many within the city had heard of the southeast Atlanta neighborhood. Established after the turn of the 19th century, the community first served as housing for employees of the Atlanta Penitentiary, located within its borders. Today, the transitional neighborhood is benefiting from BeltLine development after taking a hard hit from foreclosures and abandonment during the housing crisis. The Chosewood Ballroom, a dancehall and art gallery, and Earthshaking Music, a music store/recording studio, are indicative of the artistic turn this neighborhood has taken in recent years.
Clarkston
If you're passing through on East Ponce de Leon Avenue, Clarkston feels like Anytown, USA. But stop for a minute, and you'll find a quaint borough that harbors a whole lot of ethnic diversity. Strategically positioned close to the Atlanta office of the International Rescue Committee, which helps refugees establish stable homes, Clarkston is also one of the metro area's most diverse melting pots of eastern European, African, and Middle Eastern communities. From its young mayor's welcoming attitude and its recently refurbished tennis courts and swimming pool to its close proximity to Your DeKalb Farmers Market, Clarkston is a cultural oasis amid Atlanta's urban sprawl. Clarkston Community Center is the heart of the neighborhood and ground zero to the notorious Clarkston Surf Fest and WRFG (89.3 FM)'s Peachblossom Bluegrass Fest each year.
College Park and East Point
If there's one thing College Park and East Point share, other than a border, it's their misleading neighborhood names: There are no colleges currently located in College Park, and East Point is technically located on the western side of Atlanta. Nevertheless, both East Point and College Park have established themselves as centers of commerce and industry, thanks to the presence of Hartsfield Jackson International Airport and Chick-fil-a headquarters. Downtown East Point gets its considerable character from new bars and restaurants that mix with historic buildings that came with the city's inception some 127 years ago. What makes the two neighborhoods unique is their similarity to Decatur before the big redevelopments. Close to but not really part of 'Atlanta,' the area has its own vibe and a strong sense of community.
Collier Heights
When former Atlanta construction magnate Herman J. Russell's 1963 ranch home hit the market earlier this year for close to half a million dollars, it symbolized the hidden cultural riches of Collier Heights. Located on the city's Westside, Collier Heights remains such a treasure due in part to its lauded history as the first mid-century neighborhood of affluence in the United States originated by black city planners. Its founding resulted directly from the infamous Peyton Road Affair, when Mayor Ivan Allen Jr. ordered two Atlanta streets barricaded in December 1962 to stifle the racial integration of nearby Cascade Heights. The wall came down after being ruled unconstitutional, making way for such prestigious African-Americans as civil rights leaders Martin Luther King Sr. and Ralph David Abernathy to eventually call Collier Heights home. The neighborhood was added to the National Register of Historic Places in 2009.
Decatur
Of all of the Atlanta neighborhoods that have seen significant growth and development over the last two decades, Decatur is perhaps the biggest success story of them all. The local government and city planner's dedication to the preservation of historical buildings — and creating a walkable, decongested downtown district — has established an almost Hallmark movie-esque small town just a few miles outside of Atlanta's city limits. Weekends bring an influx of families and foodies to the area, eager to dine, shop, and stroll the tree-lined streets, taking in the sights of the old courthouse and the breathtaking architecture of Agnes Scott College campus. Decatur is also home to the annual Decatur Book Festival, the largest independent book festival in the country, which attracts thousands of festivalgoers eager for book signings, author readings, panel discussions, live music, poetry slams, writing workshops, and more.
Dixie Hills
You don't have to look hard to find the sense of history in this neighborhood. At the wishbone intersection of Morehouse Drive, Spellman Street, and Morris Brown Avenue in Northwest Atlanta stands the steepled sanctuary of the 82-year-old congregation known as Dixie Hills First Baptist Church. During the long hot summer of 1967, when more than 100 race riots broke out around the country, Dixie Hills joined the rebellion for three nights after Kwame Ture (then Stokely Carmichael) addressed a protest over a youngster's shooting by a black policeman. Today the old brick and weathered wood homes of the former working-class neighborhood may look a little worse for the wear, but Dixie Hills also boasts one of Atlanta's rare hidden gems in the 56-acre Anderson Park, which received many upgrades as a direct result of the '67 riot.
Downtown Atlanta
Downtown Atlanta, Terminus in another era, has a hole in the middle of it. The Gulch, the area where the railroad hub was located around which the city was initially built years before the Civil War, is a wasteland that has sat in neglect for years. For Atlanta, and for the southeast region as a whole, it's best to turn The Gulch into an updated version of its former self, a light rail and/or high-speed transit hub connecting Atlanta to other cities. It's not that the area is any monument to the city's history — a designated historical area as so many neighborhoods have become thanks to local activists — it's more that private developers want to privatize and monetize the area. City hall seems all too willing to go along with such plans, essentially creating a gated community in the middle of a city that should be open to flourish. White flight in the '60s was the reason for much of Downtown's deterioration. Now the children of those people want to move back into the city, and developers are all too keen to offer them some semblance of the "safety" and "security" that their parents sought OTP. Even Atlanta's zero-mile post, the stone pillar that marked the terminus of the Western and Atlantic Railroads, has fled to Buckhead, or, at least, been kidnapped, and taken to the Atlanta History Center's new digs on West Paces Ferry Road.
Downtown used to be a ghost town after sunset. Though still overrun by state and local government buildings whose occupants clear out once the clock turns five, that is slowly changing, thanks to the sprawling concrete campus of Georgia State University and pockets of residential development. A lively, open community in the heart of the city would no doubt bring more tourists out at night, and a modern transportation hub would be just what the city needs to lure more events to the World Congress Center and the myriad of hotel conference centers and ballrooms from Marietta Street to North Avenue. It would also offer the casual out-of-towner the chance for a day trip to take in one of the many attractions downtown — Mercedes-Benz Stadium, State Farm Arena, the World of Coca-Cola, the Georgia Aquarium, the National Center for Civil and Human Rights. An influx of such visitors might even cause the Atlanta Streetcar project to start breaking even.
Druid Hills and Emory
The Emory University/North Druid Hills area provides a kind of middle ground to the landscaped estates of Buckhead and the casual atmosphere of Decatur. Druid Hills features leafy neighborhoods and large homes — it provided the location for the title character's mansion in Driving Miss Daisy. Plus, a variety of funky shops and restaurants, conveniently located to Emory's staff and student body, offer such necessities as inexpensive books and savory pizza. Go prehistoric at Fernbank Museum of Natural History, where kids love the dinosaurs and adults will dig Friday night's Martinis and IMAX screening. Emory University's sprawling Lullwater Park is undeniably idyllic, but the South Peachtree Creek Trail recently opened a must-see section of the PATH featuring woodsy, scenic walkways as well as a fascinating restoration of part of the Old Decatur Water Works, featuring a fountain and colorful graffiti decorating the remnants of old walls. Go for the mummies at the Michael C. Carlos Museum, stay for the largest ancient art collection in the Southeast, including Greek, Roman, African, Asian, early American art.
East Atlanta
With its bars, music venues and restaurants and pop-up bistros, East Atlanta is the hub of Atlanta's underground nightlife and the city's trendsetting counterculture. It's also where many people who live OTP choose to go ITP on the weekends. But don't despair, there is a high-enough concentration of hipsters for it to maintain its hip quotient. Lyft or Uber your way there, because parking is scarce — and who wants to be behind the wheel after drinking all night at the Earl, Argosy, 529, or the Flatiron when no amount of Delia's Sausage will sober you up?






East Lake
When Asa Candler wasn't busy building a soft drink empire, he was purchasing a vast stretch of land that now makes up the East Lake Golf Club. Once Bobby Jones' home course, it is now ranked among the best golf courses in the world. The neighborhood has undergone a radical transformation in recent  years, much of that turnaround attributable to Tom Cousins and other corporate philanthropists who pumped money into the area and advocated for the now highly sought-after Charles Drew Charter School.


Fort McPherson
Numerous local officials have described Fort McPherson's redevelopment as an unprecedented opportunity to reshape southwest Atlanta. Filmmaker Tyler Perry's purchase of roughly 330 acres to build a film studio complex is a cornerstone of that redevelopment. Fruits of the development projects are already being seen. On Feb. 9, 2019, a full audience of more than one hundred children, parents, and members of the community were treated to a free performance of the Atlanta Opera's "The Barber of Seville" at the ARTlanta Stained Gallery at Fort Mac, offering many individuals their first opportunity to experience the opera.
Garden Hills
A hilly residential enclave in the shadow of Buckhead's towering skyscrapers, Garden Hills offers an upscale, suburban-style experience minus the trip OTP. Established in the '20s, and nestled between Peachtree and Piedmont roads, the neighborhood boasts homes, many in the million-dollar range, that avoid the cookie-cutter trap and range in style from Tudor to Craftsman to Spanish Revival. Those who can afford the price tag get cute pocket parks, old-growth trees, swimming pools and tennis courts, and historic-district status. 
Grant Park
This leafy neighborhood boasts one of Atlanta's grandest parks,established in 1883, polished up in 1903 by the Olmstead brothers, and revitalized in 1996 by a group that became the Grant Park Conservancy. Bounded on two sides by the Beltline, the historic 'hood can have the cozy, genteel feel of a small town with its own farmers market on the western end. Because it is one of Atlanta's oldest neighborhoods and the city's largest historic district, every street in Grant Park offers opportunities for house-porn enthusiasts, especially the grand manses overlooking the park along Cherokee Avenue and the century-old showplaces on Grant Street. New business development, The Beacon, has added eclectic restaurants and bars. Buteco, features Brazilian fare, drinks and the occasional live music performance. Grocery on Home, a tiny music venue located in a former grocery store, hosts intimate concerts by touring singer/songwriters. Bonus: Grant Park's easy grid system helps you bike everywhere you need to go.

Greenbriar
Greenbriar abuts I-285's western edge at Arthur B. Langford Jr. Parkway. Its huge shopping institution, Greenbriar Mall, home to the first Chik-fil-A in 1967, may be the area's most recognizable feature, with more than 50 stores in its structure — a whopping eight of those specializing in footwear specifically. Greenbriar is also home to Tyler Perry Studios (which will expand to the Fort McPherson property once it's built out), Stone Hogan Park, and a string of no-frills seafood and barbecue grub hubs.
Harris Chiles
Harris Chiles takes its name from two public housing projects that once anchored the community. Harris Homes, built in 1956, was demolished as part of the city's plan to replace low-income developments with mixed-income complexes. It's now the site of Ashley Collegetown Apartments, where "life is a journey full of everyday adventures." The neighborhood's other namesake survived the scrub and got a makeover; it was rebranded from the John O. Chiles Senior Residence Building to the Atrium.
Horseshoe Community
You can tell Horseshoe is almost OTP by the sheer amount of greenery present. Nestled between Cascade Road, I-285, and the historic Cascade Heights neighborhood, the horseshoe-shaped subdivision in southwest Atlanta is easy to miss. Home to only about 80 residents, the neighborhood boasts a mix of styles from mid-century ranches to slant-roof mid-century modern abodes.
Inman Park
Inman Park is where members of the city's creative class go when they hit the big time — or where those seeking the refuge of quaint coach houses or partitioned Victorians go to fake it. It's the perfect mix of resplendence and cool. Founded in the 1890s, the neighborhood prides itself on being Atlanta's first suburb and among the first intown neighborhoods to undergo a resurgence in the late 1960s. Founded by Atlanta developer Joel Hurt in 1890, Inman Park began as an oasis for Atlanta's elite. Since then, the area has seen numerous periods of prosperity and decline. Recently, its eastern edge has undergone massive redevelopment, with towering condo buildings and new townhomes dominating the landscape and the development of the old Atlanta Stove Works into the bustling Krog Street Market, filled with shops, restaurants, and food stalls. Given the area's proximity to the coveted Beltline Eastside Trail, progress here has only begun.

Joyland
 Back in 1921 Joyland was an amusement park built for African Americans. Today, the small, southeast Atlanta neighborhood is the home of Arthur Langford Jr. Park (aka Langford Park), which, in addition to being home to John Riddle's 1976 abstract sculpture, "Spirit Bench," will soon be overhauled by the Atlanta BeltLine and the city parks department.
Just Us
Nestled west of the Atlanta University Center and encompassing Fountain and Morris Brown drives, Just Us holds the distinction of being the smallest official neighborhood in ATL. With just two streets, two tiny parks, and about 60 people, the area was established as the first black-owned subdivision in the city. Like other small Westside 'hoods, the Atlanta Beltine has Just Us in its sights for expansion along the Westside trail.
Kirkwood
About five miles east of Five Points, Kirkwood began as a pastoral, turn-of-the-century Atlanta streetcar suburb. Nowadays, Kirkwood is still a fascinating hodgepodge of grand Victorian-style homes, quaint bungalows, parks, and small businesses. Its retail district has blossomed, with most amenities now nearby, and the neighborhood has plenty of park space and bike trails. Friendly dive bar and one of Kirkwood's oldest locally-owned businesses, the Morris Restaurant & Lounge has been open for nearly 40 years. Centrally located at Woodbine Avenue and Wyman Street, Gilliam Park gives the Kirkwood community a chance for gardeners to help beginners start their own gardens and maintain healthy plants. It also features shaded greenspace and covered picnic tables.


Knight Park and Howell Station
Big things are scheduled for this antebellum neighborhood, nearly destroyed during Sherman's March to the Sea in 1864 and now on the National Register of Historic Places. Plans include cleaning up nearby Proctor Creek and building what will become Atlanta's largest park at Bellwood Quarry. In the meantime, explore the area's Knight Park and numerous curbside gardens.
Lake Claire
Twice a month, free spirits convene in the Lake Claire neighborhood for its public drum circle. The drumming starts at sundown, and the beat goes on until nearly midnight. This bohemian paradise is an oasis in the heart of Atlanta, rooted in the values of diversity, community, and neighborly love. Lake Claire's cohousing community, which shares meals, a garden, and childcare responsibilities, is the first of its kind in Georgia.
Lakewood Heights
Tucked away between the Downtown Connector and Chosewood Park, the once thriving Southside neighborhood has been in a state of decline since the Lakewood Assembly General Motors factory closed in 1990. Recently, it's become fertile terrain for DIY operations looking to build a community. Carver Neighborhood Market and Community Grounds Coffee shop serve as neighborhood meeting points. Folk artist Lonnie Holley lives further down Jonesboro Road. Across from his studio stands the Cleaners, a dry cleaning business-cum-experimental music and performance venue. For real local flavor, the Ideal Sportsbar is the place to hear tales about the old Lakewood Speedway (where Aaron's Amphitheatre now stands) and for Friday-night karaoke sessions.
Lindbergh and Morosgo
Generations ago, this neighborhood was home to two spring-water pools, a lake, and tons of outdoor amenities, including a zip line, horseback riding, and mini golf. The old Broadview Plaza (built on top of the filled-in lake) once housed retail stores, including the Great Southeast Music Hall, a laid back venue known for prominent artists such as Billy Joel, Linda Rondstadt, Muddy Waters, Tom Waits, and Shawn Phillips. Now the neighborhood west of Buckhead is overgrown with condos, mixed-use developments such as Lindbergh Plaza, Lindbergh Center, the Lindbergh MARTA station, and strip malls.
Lindridge and Martin Manor
Behind the strip clubs, sex shops, and frozen-in-time restaurants of Cheshire Bridge Road is a more residential side, Lindridge-Martin Manor, featuring large lots, modest homes, and the South Fork Peachtree Creek. Through the South Fork Conservancy, the community has worked to clean, restore, and maintain the waterway and its surrounding ecosystem. Nearby trails offer an up-close look at the nature area. Cinema gem the Tara Theater occupies the neighborhood's northeast corner.
Little Five Points
Situated a few miles east of downtown Atlanta, at what used to be the intersections of Euclid, Moreland, McLendon, and Seminole avenues, Little Five Points is so named because, yes, it's a smaller version of Five Points downtown. Once vying to be the Greenwich Village of Atlanta, it's become more this city's Haight-Ashbury. Bohemian culture and DIY capitalism are the backbone for this neighborhood that caters to everyone from urbane hipsters to bearded and dreadlocked street urchins. Most of all, this is where you'll find a couple of the city's best record stores, a great bookstore, and boutiques filled with clothing and home accessories to take OTP with you when you're finished slumming and head home. Navigating the area is like putting together a jigsaw puzzle, but if you see the giant skull doorway of the Vortex, hear the soccer fans cheering at the Brewhouse, or are blinded by the new marquee of the Variety Playhouse, you'll ultimately find your way to the Euclid Avenue Yacht Club.

Marietta
Don't write off this one-time Civil War outpost. Anchored by a charming town square — a longtime stomping ground for antiques enthusiasts, it's  also home to culture, dining, and nightlife options — and boasting more than its share of impressive old houses and historic sites, the city has managed to craft a reputation as a diamond in the rough OTP in the hills of suburbia.








Mechanicsville
Atlantans might know Mechanicsville as the host of the Atlanta Fair, home to Atlanta native and hip hop artist T.I.'s character in the movie ATL, or even as a former parking lot for Braves games. But few are likely to be familiar with its history as one of the oldest neighborhoods in the city. Mechanicsville was established in the late 19th century at the intersection of several railway lines (the name comes from the "mechanics" who worked on the tracks), and it became a diverse and thriving downtown hub. In its heyday, the community was home to the well-known Rich family, of department store fame.
Midtown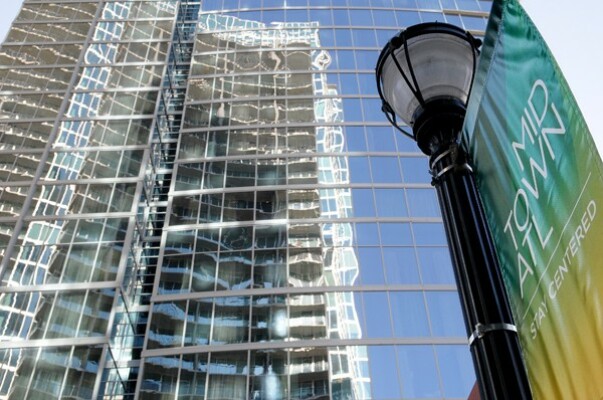 From its skyscrapers housing national and international business headquarters to the apartment views with citywide views from their rooftop pools, no part of the city has evolved more dramatically over the past two decades than Midtown, once a funky, seedy hippie and gay epicenter. The High Museum of Art, the Fox Theater, restaurants, bars, and comedy clubs, are all within walking distance, and art institutions like the High, Savannah College of Art and Design-Atlanta, and the newly relocated Museum of Design Atlanta are all anchored in the neighborhood. The one-time home to Margaret Mitchell, on Peachtree Street between 9th and 10th streets, still draws a large crowd of tourists and visitors daily. Midtown also offers Piedmont Park, another Olmstead brothers project — you'll want to take a photo at the eastern edge of Lake Clara Meer, with the trees framing the office towers of Midtown behind them, if only because everybody does.

Mozley Park
On the National Register of Historic Places, Mozley Park comprises blocks of classic, albeit tumbledown, cottages and bungalows, as well as a spacious park with a pool and recreation center. This once sought-after residential area experienced white flight and segregation policies that have left it mostly overlooked since the 1950s. Mozley Park is now connected to the PATH trail and will link to the BeltLine's Westside Trail, opening it up to new visitors who may just get the urge to stay for a while and restore one of its vacant fixer-uppers.
Niskey Lake
Niskey Lake isn't the biggest body of water in southwest Atlanta, not by a long shot. But it's likely the one with the most surrounding property owned by influential Atlantans, university doctors, and lawyers. Privacy signs are posted on full display at the entrance to the secluded OTP neighborhood near Cascade Road. Spacious tree canopies cover many of the lots that eventually give way to docks lining the water's edge.
Oakland
Tiny Oakland is bound by MARTA's east-west rail line to the north, Martin Luther King Jr. Drive to the south, Grant Street to the east, and the Downtown Connector to the west. Oakland does not contain the famous landmark with which it shares a name — Atlanta's Oakland Cemetery is situated one block east. But the area is home to a newer landmark, the 300-foot Corey smokestack, with its digital billboard that often reflects the season or current events. In December, "Merry Christmas"  can  be seen illuminated  on the stack. Rev. Martin Luther King Jr.'s visage is visible on MLK Day, and, when Prince died, his image was displayed in all its purple glory.
Old Fourth Ward
Long known as the historic "Sweet Auburn" neighborhood associated with the Rev. Martin Luther King Jr. and the civil rights movement — the MLK Center, his boyhood home and Ebenezer Baptist Church where he preached are all within walking distance — the Old Fourth Ward has recently become a bustling nightlife district. Sister Louisa's Church & Ping Pong Emporium brought with it more reverie than reverence, helping build Edgewood Avenue's reputation as the place where Atlanta's party gets started. Celebrities Uber into the area for drinks, Ping-Pong, billiards and whatever else trouble they can get into. Take a trip through history at the APEX Museum, presenting North American and world history through an African-American perspective. Drop in at the skatepark in Old Fourth Ward Park, or shop and snack at the Sweet Auburn Curb Market.

Ormewood Park
This verdant, diverse, and quiet neighborhood has a storied history of being a good place to settle down and raise a family —  while still being close to the East Atlanta haunts you enjoyed in your younger days —  and is home to Morelli's Ice Cream. Former Creek Indian territory, the area was turned into farmland by the Georgia land lottery, and once housed the Confederate Soldiers Home. Ormewood got its name from Aquilla Orme, whose extension of the trolley line improved the area. Its Victorian and Craftsman homes date back to WWI; you can still find a few "catalog" prefabs surviving today.
Peoplestown and Summerhill
With the Atlanta Braves now in Cobb County, and Georgia State University quickly moving forward with plans to expand its housing and sports facilities, neighborhood residents are cautiously optimistic as they wait for the promised retail and residential projects to take shape in the area blighted during Turner Field's presence.
Summerhill, officially established after the Civil War, was first home to freed slaves, with nearby Washington-Ralston home to many of the city's European immigrants. Evander Holyfield lived in Summerhill as a child, on Connolly Street. The neighborhood, much now covered by GSU stadium's sprawling parking lots, was razed following its initial decline during white flight in the mid-20th century. When two stadiums and an ever-widening highway replaced the city blocks — smothering nearby Mechanicsville, Peoplestown, and Summerhill — local businesses closed, and residential properties had more value as private game-day parking lots than family homes. Today, Freewheel Farm, which sells its veggies at the nearby Grant Park Farmers Market, occupies a tiny lot here.
Polar Rock
Little is known about the history of Atlanta's Polar Rock neighborhood in southeast Atlanta, or how it acquired such a cool name in a city known for its oppressive heat, but the president of the Polar Rock Community Association says, he's working to rectify that. A hilly neighborhood near the EUE/Screen Gems Studios complex and Aaron's Amphitheatre, the community is quiet and woodsy, something that belies its proximity to the southern split of the Downtown Connector.
Poncey-Highland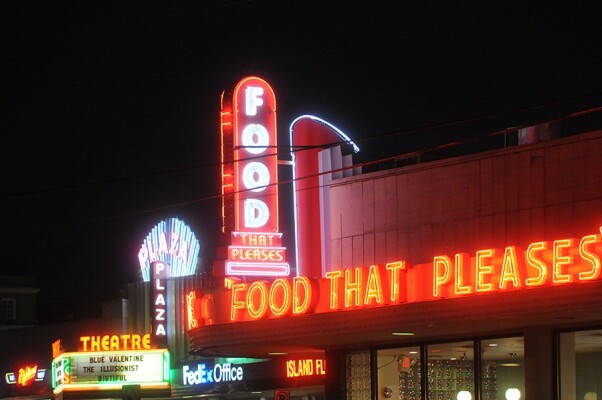 For a relatively small neighborhood, Poncey-Highland has a hell of a lot going on: movies at the deco-chic Plaza Theatre, drinks at true-blue political haunt Manuel's Tavern; meals post-midnight at the Majestic Diner. There's a never-ending supply of colorful street characters along Ponce de Leon Avenue, or at the Clermont Lounge, the long-time strip club and forever home of Blondie — the ageless stripper will crush your beer can between her iconic breasts and autograph it for you. The Lounge, once housed in the basement of the Clermont Hotel, a disheveled, $30-a-night fleabag group of rooms, now occupies the basement of the Clermont Hotel, a modern five-story with a rooftop bar and countless amenities, selling out nights at up to ten times the former price.  In Poncey-Highland you'll also find King of Pops, selling delicious handmade popsicles in front of Buddy's, and the seemingly immortal movie-rental store Videodrome. Searching for inner peace? Tucked away at the Carter Center, the home of the Jimmy Carter Presidential Library and Museum, is a Japanese garden with 40 varieties of roses, sculptures, and waterfalls. Once you've made your peace, get into a rowdy political discussion over a pint at Manuel's Tavern, a Poncey-Highland institution, and home away from home to politicians, artists, madmen, and acquired characters —  the same clientele it's drawn for decades.

Sandy Springs
Despite its OTP location and big-box retail strips, Sandy Springs has an urban feel, from the busy lunchtime rush to the crush of rush-hour traffic along Roswell Road. Its active network of community organizations paired with a selection of boutiques and locally owned restaurants keeps the homogeneity somewhat in check. Having recently been incorporated, the city boasts a new City Hall and government complex along with condos and apartments built out to the sidewalks. Luckily, city planners also thought to include Heritage Sandy Springs, a four-acre park located in the heart of Sandy Springs, to remind residents of the wilderness of Georgia cartoonist Ed Dodd's "Mark Trail."



Sherwood Forest
Why developers in the 1940s decided to name this sleepy residential neighborhood Sherwood Forest is anyone's guess. But once you name something Sherwood Forest, you kind of have to follow through" — And follow through they did. Robin Hood Road is the neighborhood's main thoroughfare. Friar Tuck Road and Little John Trail overlook the Ansley Golf Course. Well-kept mid-century ranches dot Lady Marian Lane and Nottingham Way. Like so many neighborhoods in Atlanta, Sherwood Forest is excited about a future BeltLine connection, since the loop is within walking distance.
South Atlanta
No, we're not talking about the huge swath of land south of I-20. This richly historic southeast Atlanta neighborhood once known as Brownsville sits north of Aaron's Amphitheatre and a few miles from the old Turner Field. Clark University has roots at the campus of what today is the Carver School and remained there until 1941, when it relocated to the Atlanta University Center. Some of the streets are named after former Clark and Gammon Theological Seminary educators. In recent years the historically African-American community has seen re-investment by new neighbors and a commercial strip revamp.
Sylvan Hills
Bounded by Lee Street, Langford Parkway, I-85, and avenues including Deckner and Arden, Sylvan Hills manages to be all about the porousness of borders. In the days when Fort McPherson still held a military presence, the sounds of "Taps" would sometimes drift east, across Lee Street and the southern line of MARTA and multiple freight train tracks, at sunset. From within the neighborhood, the Nabisco plant that fronts on Murphy Avenue often suffuses the area with the scent of toasting sugar. In typical Atlanta fashion, an area with the most pastoral of names has homes on one street and light industry on the next. Alas, many examples of both such inhabitants seem derelict — perhaps none more picturesquely so than an old RC Cola facility near the southwestern corner.
Tuxedo Park
To long-time Atlantans, the name alone exudes wealth. Grandiose Georgian, Tudor, Italianate, and Greek Revival mansions line the streets. Now one of Buckhead's most prestigious neighborhoods, Tuxedo Park was once woodland and farms. Wealthy Atlantans started building summer homes along West Paces Ferry Road in the early 1900s. Large tracts of land were purchased and sold off to the well-to-do, including Robert Maddox, a banker and future Atlanta mayor. Among the neighborhood's most noteworthy properties are homes built by famed Atlanta architects Philip Shutze and Neel Reid, and the Governor's Mansion, built in 1967.
Underground and South Downtown
While the sale of downtown Atlanta's 12-acre retail shopping mall-meets-bizarro-tourist attraction officially closed in 2017, development has yet to begin on the streets beneath the city streets. Other than the live music venue Masquerade — with its Heaven, Hell, and Purgatory stages — opening under a separate deal in the adjacent Kenny's Alley, the storefronts are dark and the streets deserted where once was a bustling, though uneven nightlife district. A revamp of the 12-acre site could  help revitalize South Downtown, an area destined for great things before the closing of both the Mammal Gallery and Eyedrum due to city building-code problems. The area south of Marietta Street had a chance to become a vibrant community once again. Now, that opportunity will, to a large degree, hinge on Underground's redevelopment.


Underwood Hills
Situated between Buckhead and Bankhead, Underwood Hills is within spitting distance of I-75. Though established in 1902, and then called Northside Park, the neighborhood didn't begin to thrive until the '20s, when many residents worked for the nearby Seaboard Coastline Railroad. Today, Underwood Hills is a close-knit community of families who gather at the popular Underwood Hills Park for its noted playgrounds. Located nearby is the Chattahoochee River National Recreation Area, a favorite haunt for hikers, bikers, joggers, picnickers, and devotees of trout fishing.
Vinings and Smyrna
Think of Vinings and swanky suburban real estate or high-end townhomes probably come to mind, or perhaps glimpses of the Chattahoochee from the bridge that takes you to the doors of riverside restaurant Canoe. Situated on a ridge high above the Chattahoochee, Vinings' reputation as an upscale shopping and dining destination remains untarnished. A few miles northwest, just on the other side of the Perimeter, neighboring Smyrna has grown into its own notable destination, thanks in part to newer home developments and increased options for dining and shopping. For the outdoor enthusiasts, the Silver Comet Trail begins in Smyrna at the Mavell Road Trailhead and runs 61 miles to the Georgia/Alabama state line, perfect for quiet workouts, cycling, strolling, and dog walking with its creeks, suburban backyards, covered wooden bridges, and native flora and fauna.
Virginia-Highland
Virginia-Highland, founded as a streetcar suburb nearly a century ago, and now incorporated as an intown 'hood is where residents can walk to restaurants, boutiques, bars, grocery stores, and even a neighborhood movie theater. There are few places in Virginia-Highland you can't reach by way of a pleasant stroll along tree-shaded sidewalks or a quick bike ride. The Highland Tap, a subterranean restaurant billing itself as Virginia-Highland's oldest steakhouse, serves one of Atlanta's best martinis. Legendary and decades-old blues club Blind Willies features live music nightly. Hike the Morningside Nature Preserve — the 30-acre preserve is a hidden gem of hardwoods and pines, perfect for hiking and off-road cycling.
West End
Besides being home to the largest conglomerate of historically black colleges and universities in the nation, the West End presents the kind of cultural dichotomy — from the Southern folkloric figure Uncle Remus found at the Wren's Nest to such Afrocentric institutions as the Shrine of the Black Madonna — that could only be nurtured in one of the city's oldest communities and nationally registered historic districts. And the history here is impressive: OutKast's first public performance occurred at West End's now-defunct Club Fritz. The Hammonds House Museum's permanent collection contains important works by Romare Bearden, Hale Woodruff, James Van Der Zee, and others. The Wren's Nest, an elaborately designed Victorian house built in 1870, was home to Joel Chandler Harris, best known as the author of the Uncle Remus Tales, until his death in 1908. Today, Harris' legacy continues, with writing and publishing programs for middle and high school students, as well as storytelling events with master storytellers. Your best bet for finding books devoted to African-American art and culture is the Shrine of the Black Madonna Bookstore, founded in 1975; the Black Holocaust Museum inside the bookstore puts American chattel slavery in vivid visual perspective.
Westside
Once a wasteland of warehouses and industrial spaces, Atlanta's Westside has been transformed into what's arguably the city's hottest 'hood for top-shelf dining, loft living, and highbrow shopping. Indie galleries also have taken up residence and banded together with institutions such as the Atlanta Contemporary Arts Center to form the Westside Arts District. WAD hosts an afternoon art walk the third Saturday of every month featuring lectures, discussions, and musical performances at galleries such as Emily Amy, Get This!, the Atlanta Contemporary Art Center, and more. Throw in the mixed-use, mega-shopping destination that is Atlantic Station —- and the youthful brain trust of Georgia Tech — and you've got a section of town that's thriving despite tough economic times. At any given moment, former cotton gin and creative sanctuary known as the Goat Farm is flush with working artists rehearsing, welding, and hosting dinners. The Northside Tavern, a hole-in-the-wall blues joint, looks practically derelict in the daylight next to its nouveau industrial surroundings. But come nightfall, locals flock there for pool, tallboys, and of course, live music.

Westview
Originally named West End Park, this onetime trolley neighborhood in southwest Atlanta has undergone re-investment thanks to an intown revival and construction of the Atlanta BeltLine Westside Trail along its edge. A neighbor to Westview Cemetery — the final resting place of journalist Henry W. Grady and former Mayor William Hartsfield, among others — Westview was designed by Solon Zachary Ruff, the same landscape expert who charted Ansley Park. New homeowners are moving into once boarded-up historic Craftsman bungalows dating back to the 1910s to make an increasingly diverse community. In 2018, Westview was cited as one of the top places to live in Atlanta.
We hope you'll be inspired to visit the neighborhoods we've included in this issue, a culmination of a decade's worth of Creative Loafing Neighborhood issues boiled down to give you a hint of what awaits you. The beginning of any journey takes but one step.
Many thanks to staff members and freelancers past and present for their contribution to this year's updated issue.
---