Creative Loafing's Summer Festival Guide 2019
Shaky Knees, Dragon Con, A3C, and more
Atlanta's summer festival lineup kicks into high gear starting with the return of the annual Shaky Knees Music Festival, which brings performances by Beck, Gary Clark Jr., Liz Phair, and dozens of other acts to Central Park May 3-5. But Shaky Knees is just the tip of the iceberg. This year, CL's dedicated scribes have worked tirelessly to assemble an exhaustive field guide to the many festivals — musical and otherwise — that descend upon the city this summer and beyond. From Dames & Dregs to the Decatur Book Festival, there's so much going on that it's easy to find yourself with a case of analysis paralysis. Don't worry, CL has you covered. The following is a handy tool for deciding which Atlanta mass gathering is right for you. Our team has scoured the scene far and wide to find something for metalheads, ravers, acoustic music junkies, the indie jet set, and festival junkies alike. Take a gander and mark your calendar.
SHAKY KNEES
Start off your summer with three days of nonstop music and atmosphere under the sun. The Shaky Knees Music Festival offers one of the largest and most well-curated collections of contemporary and legendary indie and alternative rock and post-punk lineups in the country. The festival returns to Central Park May 3-5, with a stacked weekend bill featuring performances by Beck, Tame Impala, Bad Books, Soccer Mommy, Japanese Breakfast, Pedro the Lion, and more spread across the Peachtree, Piedmont, Ponce de Leon, and Criminal Records stages. A boatload of late-night shows are happening as well, including the Dandy Warhols in Hell at the Masquerade on May 3, and Deerhunter at the Earl on May 4. $99- $1,600. 11:45 a.m.-11 p.m. Fri., May 3 and Sat., May 4; 11:45 a.m.-10 p.m. Sun., May 5. Central Park, 400 Merritts Ave. N.E.
AVONDALE MAY HAM FEST
Celebrate the return of cookout season with 13 live bands, local artists, food and beverage vendors, a tricked out car and motorcycle show, and a special may the fourth be with you screening of Spaceballs, all culminating in a pig roast. Acts like the Tremolords, Dusty Booze and the Baby Haters, and the Pinx perform across two different stages, and be on the lookout the festival's mascot Van Hamlen and his Baconettes.Free. 11 a.m.-11 p.m. Sat., May 4. Avondale Estates, Pine Street and Franklin Street.
SHAKY BEATS
Shaky Beats is Shaky Knees' EDM cousin. The festival returns to Central Park for its fourth year, featuring a weekend chock-full of music, plenty of eats, and other activities. With four stages showcasing more than 40 acts, the rising electronic music gathering has quickly established itself as a fixture in Atlanta's festival circuit. This year, artists such as Martin Garrix and Rüfüs Du Soul headline Shaky Beats, and solid acts such as San Holo, Big Gigantic, Snakehips, and PLS&TY round out the weekend. It's a can't-miss outing for ravers, bass heads, and electronic music aficionados. $99- $444. 1 p.m.-10:30 p.m. Fri., May 10 and Sat., May 11. Central Park, 400 Merritts Ave. N.E.
SWEET AUBURN SPRINGFEST
Celebrate Mother's Day weekend with the 35th annual Sweet Auburn Springfest, a giant-scaled outdoor shindig with live music, interactive activities, and a plethora of eats. Free. 11 a.m.-9 p.m. Sat., May 11; 1p.m.-8 p.m. Sun., May 12. Historic Auburn Avenue District, 230 John Wesley Dobbs Ave.
MOMOCON
Immerse yourself in all things anime! Momocon is one of the fastest growing conventions in the country, and features an impressive showcase of animation, comics, video games, and tabletop games for fans of all ages. Come to the four-day event dressed as your favorite character, or kick back and enjoy some excellent people-watching. This year's convention features robot battles, arcades, LAN parties, an artist market, live music, and guests from the fields of comics, animation, gaming, and more. Notably, Athens-based live music/video game shredders Bit Brigade, comic writer and graphic novelist Amy Chu, and singer-songwriter and voice actor Estelle are on this year's roster. $5-$80. 2:30 p.m.-2 a.m. Thurs., May 23; 8:30 a.m.-2 a.m. Fri., May 24; 8:30 a.m.-2:30 a.m. Sat., May 25; 8:30 a.m.-5 p.m. Sun. May 26. Georgia World Congress Center, 285 Andrew Young International Blvd. N.W.
ATLANTA JAZZ INTERNATIONAL SOUNDS SERIES
Since January, on the fourth Friday of each month, acclaimed vocalist and cultural ambassador for the U.S. State Department Myrna Clayton curates the Atlanta Jazz International Sounds Series. The series showcases Atlanta's international talent, and offers a platform for artists and audiences who value and embrace diversity in music, arts, and culture. Artists scheduled to perform throughout the rest of the year include Ecuadorian guitarist and singer Willie Ziavino (May 24); Japanese keyboardist and composer Madoca Kawahara (June 28); Nigerian pianist and singer Dapo Dina (July 25); Barbadian pianist Godfrey Grannum (Aug. 23); Armenian cellist Arpenik (Sept. 27); and Ivory Coast drummer, Yakou Daniel N'G Uessan (Oct. 25). $15-$20 (each night). 7 p.m. The Red Light Café, 553-1 Amsterdam Ave. 404-874-7828.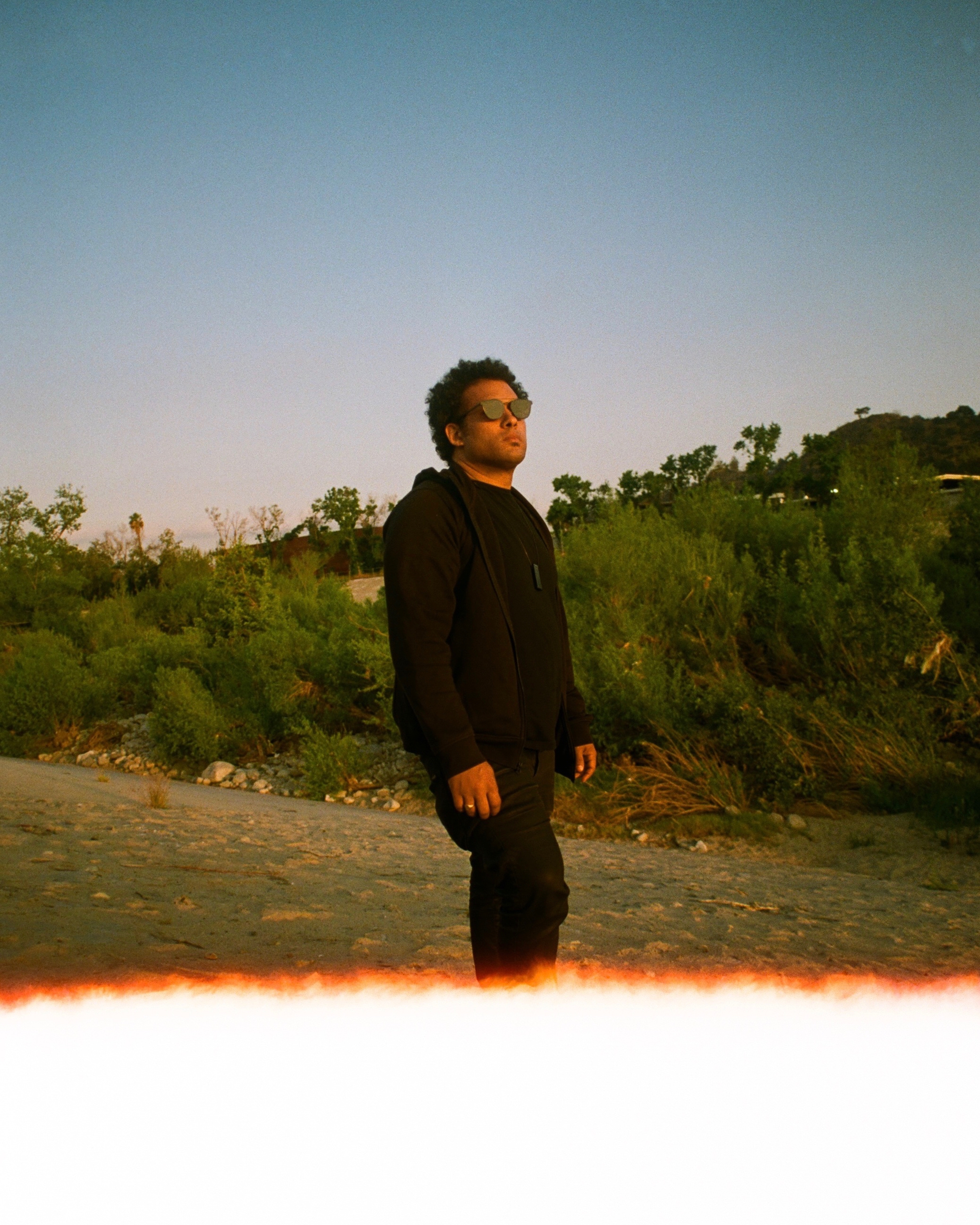 ATLANTA JAZZ FESTIVAL
The Atlanta Jazz Festival celebrates its 42nd anniversary with 31 Days of Jazz, featuring established and up-and-coming acts, culminating on Memorial Day weekend with two full days of performances in Piedmont Park. This year's lineup brings an adventurous mix of artists to the stage including composer and trombone virtuoso Delfeayo Marsalis, gospel vocalist Lizz Wright, and rising Chicago-based percussionist, beat maker, producer, and sound collage artist Makaya McCraven. On Sunday, the Meadow stage features a lineup dedicated entirely to Atlanta artists, headlined by Russell Gunn and the Royal Krunk Jazz Orkestra performing a piece inspired by the pyramids of Egypt. Boasting everything from international jazz superstars to hometown acts looking to make a name for themselves, the Atlanta Jazz Fest is one of the best free tickets in the city. Free. Noon p.m.-10 p.m. Sat., May 25 and Sun., May 26. Piedmont Park, 400 Park Drive N.E.
FINSTER FEST 2019
Celebrating the life and art of Georgia-raised folk artist and Baptist minister Howard Finster, Finster Fest returns to the artist's own sculpture haven, Paradise Garden, in rural Summerville, Georgia. Finster, a visionary in the realms of folk, outsider, and naïve art, is perhaps best known for creating the album artwork for R.E.M.'s 1984 LP Reckoning and for Talking Heads' 1985 LP Little Creatures. Finster Fest hosts over 50 folk and fine artists and three stages of live music, showcasing blues, folk, bluegrass, and gospel offerings. Songwriter and country music underdog Roger Alan Wade, Knoxville-based bluegrass allstars Robinella, and Aaron Zimmer of City Hotel are among the acts slated to perform throughout the weekend. Free-$5. 11 a.m.-5 p.m. Sat., May 25 and Sun. May 26. Paradise Garden, 200 N. Lewis St., Summerville. 706-808-0800.
BUBBAPALOOZA 2019
Once again, Atlanta's Redneck Undergrond unites to celebrate its Southern roots with four days of music at Bubbapalooza May 23-26.The annual country, punk, and otherwise rock 'n' roll gathering is held in remembrance of founder Gregory Dean Smalley, who passed away from complications related to HIV in 1996. Andrea & Mud, JJ & the Hustlers, Outlaw Women Band, Jeffrey Butzer & the Compartmentalizationalists, Rod Hamdallah, Chrome Castle, and more gather at the Star Bar for the festival's 27th iteration. Free Thurs., May 23. $10, Fri., May 24. $10 Sat., May 25. $7 Sun., May 26. Memorial Day Weekend. The Star Community Bar, 437 Moreland Ave. N.E.
ATLANTA FOOD AND WINE FESTIVAL
The Atlanta Food and Wine Festival is the go-to destination for the city's foodies and wine aficionados. The extended weekend showcase shines a light on Southern culinary traditions through an international lens, and includes interactive cooking and cocktail classes, seminars, panel discussions, tasting tents in the Old Fourth Ward, dinners, and events around the city. Chefs, sommeliers, and culinary innovators including Josh Lee of Chicken + Beer and Miles Macquarrie of Kimball House, Eden-Marie Abramowicz of Revelator Coffee, and Deborah Vantrece of Twisted Soul Cookhouse and Pours (and many more) will be on hand talking about their respective crafts. $55- $1,800. 6 p.m.-10 p.m. Thur., May 30; noon-10:30 p.m. Fri., May 31; 10 a.m.-7:30 p.m. Sat., June 1; 11:30 a.m.-10 p.m. Sun., June 2. Loews Atlanta Hotel, 1065 Peachtree St. N.E.
CANDLER PARK MUSIC & FOOD FESTIVAL 2019
A two-day celebration of music, food, and jam band bliss, the Candler Park Music and Food Festival kicks off Friday, May 31 at 4 p.m. Celebrate the warm weather by injecting your ears with a healthy dose of funk, bluegrass, and reggae music. This year's lineup includes Stephen Marley, Trampled by Turtles, Greensky Bluegrass, and more. Get out and feel the summer in full bloom, rain or shine. Between acts, peruse the artist and craft market for locally made artisanal goods. PRO TIP: general admission ticket includes complimentary bicycle valet. $40-$150. 4 p.m.-11 p.m. Fri., May 31; noon-11 p.m. Sat., June 1. Candler Park, 1500 Mclendon Ave.
FUZZSTOCK
An A Rippin Production, stoner rock festival Fuzzstock returns this summer, relocating from the Star Community Bar to 529. $15-$20. 7 p.m.-11:30 p.m. Jun. 1. 529, 529 Flat Shoals Ave. S.E.
SUMMER STUNNER
Summer Stunner is an annual gathering of garage punk rabble rousers who want to have a good time all the time. Groups like Dinos Boys, Gunpowder Gray, Candy Ci77arettes, Mongo, Fast Eddy, and Fixed Faces tear up the EARL, while Golden Pelicans, Metalleg, Alligator Alley, Adam Anzio, and others bring the heat at 529. $12-$35. Fri., June 7; Sat., June 8; Sun., June 9. 529, 529 Flat Shoals Ave. S.E., and the Earl, 488 Flat Shoals Ave. S.E.
TUNES FROM THE TOMBS
Tunes From the Tombs celebrates nine years of music, food, and arts amid the Victorian-era gravestones, mausoleums, and flourishing gardens of Historic Oakland Cemetery. The serene setting of Atlanta's largest green space is the backdrop for a relaxing afternoon festival, with proceeds from the event donated to the cemetery's restoration and enhancement efforts. Athens' indie rock stalwarts Futurebirds headline a bill featuring performances by Ruby Velle and the Soulphonics, the Artisanals, Mike Killeen, and more, spread across three stages. Food trucks and craft beer will be plentiful, and free mini-tours of the graveyard are available for guests who'd like to become acquainted with some of Oakland Cemetery's most famous residents. $10-$75. Noon-8 p.m. Sat., June 8. Historic Oakland Cemetery, 248 Oakland Ave. S.E.
TYCOON MUSIC FESTIVAL
It's safe to say that 2019 is a landmark year for Atlanta hip-hop festivals. One Musicfest is pulling up stakes to find a new home, A3C is under new management, and Afropunk is stalking the frontlines of woke culture. Tycoon Music Festival moves onto the scene with a bit more swagger. Atlanta radio titan V-103 wrangles artists such as Kendrick Lamar, Chris Brown, and 50 Cent to headline this inaugural outing, with Atlanta heavyweights T.I. and Young Thug filling in on ground support. It's a bit pricey, but Tycoon boasts one of the summer's megastar lineups, and is currently Lamar's only live appearance on the books for the remainder of the year. $86-$452+. 6 p.m. Sat., June 8. Cellairis Amphitheatre at Lakewood, 2002 Lakewood Way S.W.
ICON MUSIC FESTIVAL
The ICON Music Festival rallies Minneapolis, Minnesota's finest Prince Tribute Act, The Purple Xperience, to headline an evening dedicated to pop music megastars of '80s and '90s. I Am King relives Michael Jackson's greatest hits, So Madonna Madonna, and there will be a DJ tribute putting the music of Freddie Mercury and Queen on blast in the heart of suburban Forsyth County. $19-$119. 1 p.m.-11 p.m. Sat., June 8. Cumming Fairgrounds, 235 Castleberry Road. 770-781-3491.
JUNETEENTH ATLANTA
Juneteenth Independence Day, also known as Freedom Day, commemorates the day that slavery in the new world came to an end and countless African Americans were liberated on June 9, 1865. To celebrate, Juneteenth Atlanta hosts its annual parade and music festival. Angie Stone is this year's ambassador general, presiding over a lineup that features appearances by co-hosts MC, "hip-hop's medicine woman Herb Alkhemyst, comedian Cassius Creflo, and poet and storyteller Kenneth Zakee. Other acts on the bill include LoveCJMusic, Saeed Edwards & the Waxmaker Band, Akirah Renee, house band the Zone, and more. The theme for the parade is "acknowledging 400 years of surviving colonialism." Observe and celebrate this historical event with family, friends, music, and food. Free. 2 p.m.-9 p.m. Fri., June 14; 10 a.m.-9 p.m. Sat., June 15; 10 a.m.-9 p.m. Sun., June 16. The Home Depot Backyard, 1 Backyard Way.
FREAKNIK
Freaknik: A name that lives in infamy! The once annual spring-break gathering for Atlanta's black college circuit is now the stuff of legend. The annual blowout has been the subject of good clean fun vs. Sodom and Gomorrah-style debauchery ever since its mid-to-late '90s heyday and ultimate cancelation around the turn of the millennium. Two decades later, Freaknik returns in the form of a one-day only event at Lakewood Amphitheatre. Artists performing include Uncle Luke, Project Pat, Da Brat, Foxy Brown, Bun B, Lil Scrappy, Twista, Pastor Troy, Adina Howard, and more. Word originally spread that this summer's festivities would be a family-friendly affair, but with a lineup like this, "family friendly" is open to interpretation. $34.50-$106.20. 4 p.m.-11 p.m. Sat., June 22. 18+. Cellairis Amphitheatre at Lakewood, 2002 Lakewood Way S.W.
SAD SUMMER FEST
Stock up on eyeliner, safety pins, and Manic Panic, kids! The Sad Summer Festival brings a touring caravan of top-tier and up-and-coming pop-punk and emo bands for a two-night celebration of complex emotions and cathartic music. Think Warped Tour: The Next Generation. While most cities across the country get the Sad Summer soiree as one day-long gathering, Atlanta loves emo and pop-punk so much the bands are staying for a two-day blowout. The first night features performances by Mayday Parade, State Champs, and Stand Atlantic. Night two brings performances by the Maine, the Wonder Years, Mom Jeans, and Just Friends. Food vendors will be on hand, and there will be an after-party hosted by the inimitable Emo Night L.A. $60 (for two-night tickets). 5 p.m. July 8 and 9. Masquerade (Heaven). 75 Martin Luther King Jr. Drive S.W. 404-577-8178.
NATIONAL BLACK ARTS FESTIVAL
The National Black Arts Festival is a cultural beacon, and a celebration of the history and influence of African art throughout music, theater, literature, film, dance, and visual arts. This year, the nonprofit organization expands its programming with Talkin' All That Jazz: The Jazz And Hip-hop Fusion Concert at City Winery May 23 ($20-$35). The NBAF also pairs with the 42nd annual Jazz Fest in Piedmont Park (May 25-26), offering an exhibition of works by local visual artists Tracy Murrell, Angela Davis Johnson, Charly Palmer, Dawn Williams Boyd, Dubelyoo, Eugene Byrd, and Phyllis Stephens. Free. 12 p.m.-9 p.m. Sat., July 13. Piedmont Park, 400 Park Drive N.E.
ATTACK OF THE KILLER TOMATO FESTIVAL
Bask in the glory of everyone's favorite fruit that tastes like a vegetable at Chef Ford Fry's 11th annual Attack of the Killer Tomato Festival. The city's most respected chefs and mixologists pair up with local farmers to create tomato-inspired dishes and creative cocktails featuring — you guessed it — tomatoes! At the end of the day, judges and festival attendees choose the best tomato dish and drink. The lineup of guests, musicians, and more will be revealed soon, so stay tuned. Proceeds benefit Georgia Organics, a nonprofit that supports local farmers and aims to make organic and local food accessible to all Georgians. $60-$205. 1 p.m.-5 p.m. Sun., July 14. Westside Provisions District, 1198 Howell Mill Road.
IRRELEVANT MUSIC FEST
The bottom line for the Irrelevant Music Festival has always been about showcasing Atlanta's indie rock talent. Since the fest first arrived in 2016, founder and Irrelevant Music promoter Kyle Swick has modeled the festival after likeminded musical gatherings such as Cropped Out in Louisville, and Nameless Fest in Nashville, as each one offers platforms for local and regional musicians that are easily overlooked by the masses. Over the past three years, Irrelevant Fest has grown from a grass-roots event into a beacon for touring acts, with a lineup that places nationally and internationally touring artists on the same playing field as young Atlanta-based acts. This growing dynamic anchors the Atlanta music scene's place in both a regional and national context. As of press time, no information has been announced yet, so stay tuned for more. $12-$17. Sun., July 17-20. The Earl, 488 Flat Shoals Ave. S.E. 404-522-3950. www.badearl.com. 529, 529 Flat Shoals Ave. 404-228-6769.
ATLANTA ICE CREAM FESTIVAL
Soak up the summer sun surrounded by friends, fitness, and, most important of all, ice cream! The Atlanta Ice Cream Festival is back for its 9th year, bringing together live music from local artists, health and wellness activities, and America's favorite summer dessert in the heart of Piedmont Park. Enjoy a frosty treat then burn off the calories with a stimulating work-out by participating in Zumba, yoga, tai chi, or line dancing. And while you're there, help yourself to a free wellness screening. Free. 11 a.m.-6 p.m. Sat., July 27. Piedmont Park, 400 Park Drive N.E.
808 FEST
Now eight years deep, Ricky Raw's celebration of all things bass music, the annual 808 Fest, boasts one of its highest-profile years yet, as legendary rapper, DJ, producer, and party music monster Egyptian Lover tops a lineup that's sure to be a stacked affair. Stay tuned for more details coming soon. Thurs., Aug. 8. Aisle 5, 1123 Euclid Ave. N.E.
DAMES AND DREGS BEER FESTIVAL
Heading into its second year, the Dames and Dregs Beer Festival showcases the talents of women, trans and gender expansive people in Atlanta's beer community by highlighting their contributions to the brewing industry. The festival will once again take over the Masquerade and surround street-side space, providing a bevy of beverages from craft brewers far and wide who employ at least one woman as a full-time worker or who plays a key role in the organization. Some proceeds from ticket sales will be donated to Girls Rock Camp Atlanta. 21+. $25-$35. 1 p.m. Sat., Aug. 10. The Masquerade, 75 Martin Luther King Jr. Drive S.W.
PIEDMONT PARK SUMMER ARTS FESTIVAL
Stop by the Piedmont Park Summer Arts Festival, named one of the top 100 arts festivals in the nation by Sunshine Artist Magazine. This two-day event is presented by the Atlanta Foundation for Public Spaces with a focus on visual arts. Up to 250 painters, photographers, sculptors, and visual artists will be displaying their works across the park, joined by live acoustic music and plenty of eats. A full list of artists, vendors, and performers will be unveiled closer to the date so keep an eye out! Free. 10 a.m.-5 p.m. Sat., Aug. 17; 11 a.m.- 5 p.m. Sun., Aug. 18. Piedmont Park, 1071 Piedmont Ave.
FESTIVAL PEACHTREE LATINO
Festival Peachtree Latino, the largest multicultural event in the state of Georgia since 2000 returns for its 19th year. Hundreds of artists, musicians, food vendors, and various other exhibitors gather to celebrate the region's robust Latino heritage and culture with an international flair. It's a festival that's all about fostering community through food and the arts, and raising money for an annual scholarship fund. A schedule of artists and family-friendly activities will be available soon. Free. 10 a.m.-8 p.m. Sun., Aug. 25. Piedmont Park, 400 Park Drive N.E.
GRANT PARK SUMMER SHADE FESTIVAL
Stay shady, in a good way, at the Grant Park Summer Shade Festival. The giant beech, maple, and oak trees that pepper the neighborhood generate enough shade to keep everyone comfortably cool. Festival fixtures such as the 5K Run for the Park, and a bountiful artists market returning this year. Festival eats include a diverse mix of local food trucks such as A Haute Cookie, Bhojanic Restaurant, and Buteco. The Cherokee Stage features performances by the Rock*A*Teens, David Barbe, Roxy Watson, Blair Crimmins, and more. Christopher Paul Stelling, Hunter Callahan, Marshall Ruffin are among the bands performing on the Meadow Stage. Free. 11 a.m.- 7:30 p.m. Sun., Aug. 25. Grant Park, 840 Cherokee Ave. S.E.
The AJC DECATUR BOOK FESTIVAL
Born in downtown Decatur over Labor Day Weekend 2006, the AJC Decatur Book Festival has since grown to be recognized as the largest independent book festival in the country — and the fifth largest in the world. Each year, attendees mingle with hundreds of world-class authors at book signings, readings, and soirées. The list of authors appearances for 2019 has yet to be revealed; however, poets Jericho Brown, James Davis May, and this year's Georgia Poet Laureate Chelsea Rathburn are already on board for the coming year. Stay tuned for more information regarding tracks for young adult books, cookbooks, political nonfiction, experimental poetry, and a whole lot more. Free. Aug. 30-Sept. 1. 101 East Court Square, Decatur.
HOUSE IN THE PARK
The Sunday before Labor Day belongs to House in the Park, the 15th annual picnic and dance party that takes over Grant Park. 2019's DJs have not yet been confirmed, but stay tuned for more information. $5-$450. 12 p.m.-8 p.m. Sept. 1. Grant Park, 537 Park Ave. S.E.
ONE MUSICFEST
Few music festivals have remained as rooted in Atlanta's black cultural landscape as ONE Musicfest. This September marks the 10-year anniversary for promoter J. Carter's annual blowout of food, fun, and music under the Georgia sun and stars. ONE Musicfest is famous for closing out the summer with legendary sets, and notable past performances range from De La Soul at King Plow, Phife Dawg and the Pharcyde at Park Tavern, to more recent successes including OutKast's last on-stage reunion in 2016, and Yasiin Bey's farewell performance in 2017. This year, founder J. Carter confirms the festival is moving to a new location, which will be revealed when early-bird tickets go on sale. While the lineup has not yet been revealed, those interested can expect a tasteful balance of hip-hop and R&B. Sat., Sept. 7 and Sun., Sept. 8.
MUSIC MIDTOWN
With its initial run from 1994 to 2005, Music Midtown earned a reputation as Atlanta's definitive large music festival. After a six-year hiatus, promoter Peter Conlon's massive music machine has been on a steady run to reach cruising altitude, growing heftier with each successive year. In 2018, Kendrick Lamar, Post Malone, Imagine Dragons, and Fall Out Boy got top billing on a lineup featuring performances by Gucci Mane, Janelle Monáe, Khalid, Mattiel, and dozens of other established and rising mainstream musical acts. Sign up online and be the first to know about this year's lineup, schedule, and contests. The festivities unfold in the heart of Piedmont Park. PRO TIP: It's an urban festival, so take advantage of the transportation systems the city has to offer. Take a ride on the MARTA train, or go for a stroll on the Beltline. Avoiding the nightmare traffic situation that backs up at the intersection of 10th and Monroe will improve anyone and everyone's festival experience. $140-$1,250. 12 p.m.-11 p.m. Sat., Sept. 14; 12 p.m.-10 p.m. Sun., Sept. 15. Piedmont Park, 400 Park Drive N.E.
IMAGINE MUSIC FEST
The Imagine Music Festival started in 2014 as a modest music festival in Historic Fourth Ward Park, but has since evolved into one of the nation's most anticipated EDM gatherings. These days, Imagine calls the Atlanta Motor Speedway near rural Hampton, Georgia, its home. Over the years, the festival has more than doubled in attendance and scope, while remaining independent, which founders Glenn and Madeleine Goodhand say "allows for the creative freedom to build that vision of the Aquatic Fairytale each year." Fri., Sept. 20–Sun., Sept. 22. $99-$339. Atlanta Motor Speedway, 1500 Tara Place Hampton.
SOUTHERN SURF STOMPFEST
If you're looking for one more festival to cram in before summer ends, look no further. Southern Surf Stopfest unites local acts like El Capitan & the Reluctant Sadists, the Surge, and Fiend Without A Face with touring acts such as the Intoxicators! (Tallahassee, FL), the Madeira (Indianapolis, IN), and Surfer Joe (Livorno, Italy) for a beach themed blowout. 12-11 p.m. Sat., Sept. 21. Little Tree Art Studios, 2834 Franklin Street, Avondale Estates.
DRAGON CON
Trekkies, steampunks, zombies, filkers, furries, goths, Klingons, Sleestaks, Predators, Aliens, and more descend on Downtown for the Southeast's largest sci-fi con. Come dressed as your favorite character from any number of sci-fi, horror, or fantasy films, comics, video games, etc. When it comes to Dragon Con, the wilder the better. The one Dragon Con must-see is the annual parade along Peachtree Street. Huge crowds, 10-people deep, line up super early to watch the Stormtroopers, Slave Leias, Dark Knight-era Jokers, and more strut up Atlanta's main thoroughfare. $115-$160. Labor Day Weekend. Hyatt Regency Atlanta, Atlanta Hilton, Sheraton Atlanta, Atlanta Marriott Marquis, and the Westin Peachtree Plaza Hotel.
ATLANTA HIP-HOP DAY
Atlanta Hip Hop Day has consistently been an understated celebration of Atlanta's contributions to the most popular genre in the world. For this hyper-local and free alternative to A3C, hip hop enthusiasts prepare to pile onto the greenery at Woodruff Park in celebration of Atlanta Hip Hop Day's 9th year. Lineup coming soon. Free. Oct. 5-6. Woodruff Park, 91 Peachtree St. N.W.
A3C
The beloved annual A3C hip-hop festival and conference highlights classic contributions to the culture, showcases burgeoning talent, and provides an unmatched educational and networking opportunity. For 15 years, A3C (All Three Coasts) has welcomed acts such as Bone Thugs-n-Harmony, Mac Miller, Questlove, and Playboi Carti. Exceptional guest speakers in tandem with invaluable professional resources make A3C the quintessential festival for hip-hop lovers and professionals alike. This year, attendees can expect plenty of changes when it returns in October with technology, film, television, and gaming integrated into the event. As the festival transitions to a deconstructed festival experience, this transformative year is not to be missed. More information coming soon. Oct. 8-13.
PORCHFEST
A fall tradition in Oakhurst, Porchfest was born as an effort to connect and strengthen the neighborhood's already tight-knit community. Porchfest, also called the "ultimate grassroots music festival," turns the sleepy neighborhood into festival grounds, with residents' porches, backyards, and driveways doubling as stages. Patrons can stroll from house to house, catch dozens of bands, and make the most of the crisp autumn air. Free. 12-7 p.m. Sat., Oct. 12. Oakhurst Neighborhood.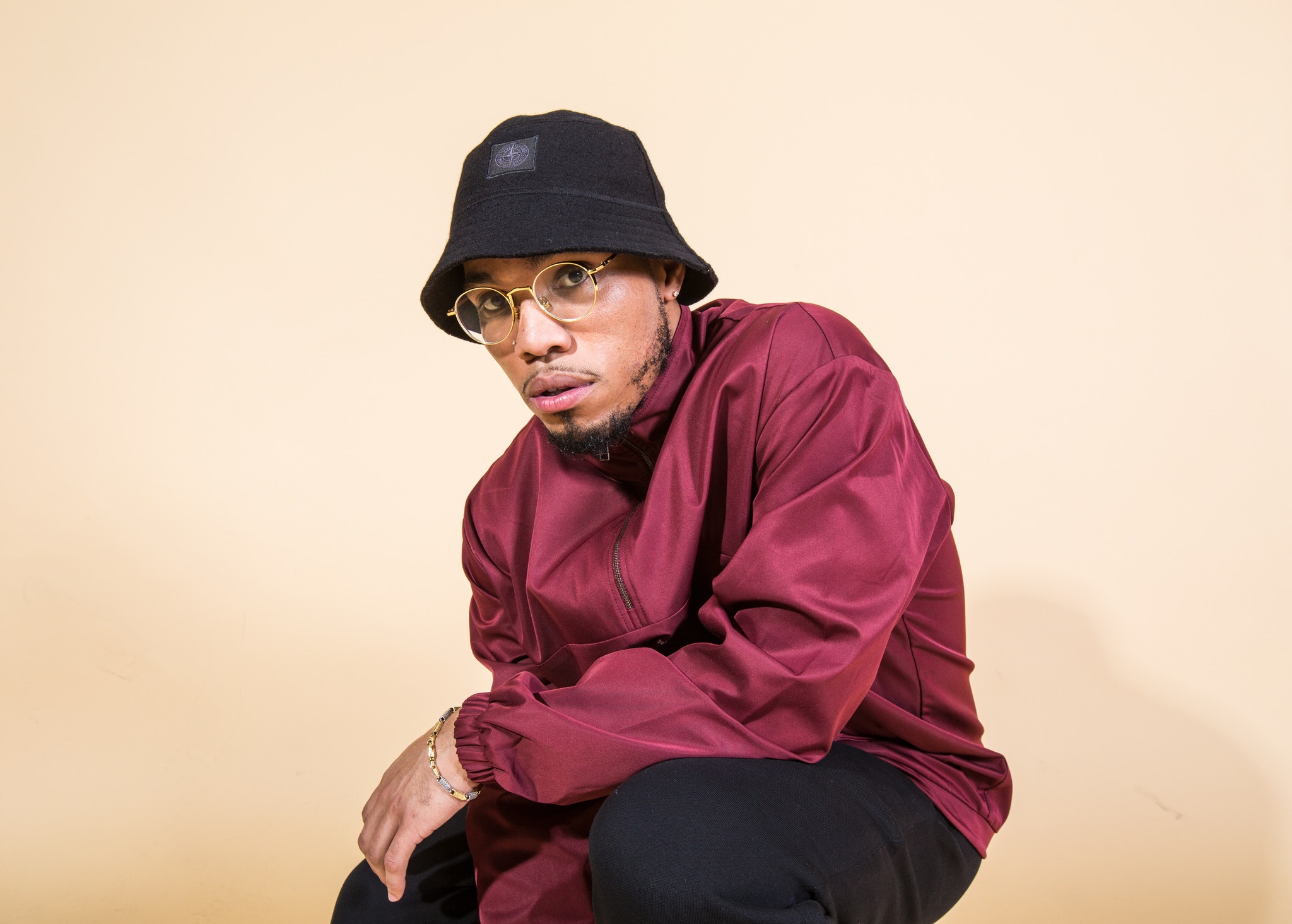 AFROPUNK
The AFROPUNK FEST, which has made its mark in cities such as Brooklyn, Paris, London, and Johannesburg, returns to Atlanta for another Carnival of Consciousness at 787 Windsor. A celebration of the global black experience, AFROPUNK fosters an environment where festival goers can enjoy a diverse lineup, participate in a social forum, and support black artists and vendors. "We See You," this year's theme of recognition and acceptance, shows the spirit of AFROPUNK is alive and well. Anderson .Paak & the Free Nationals and FKA Twigs headline the festival. Local duo Earthgang also performs. $50-$110. Oct. 12-13. 787 Windsor St., Mechanicsville.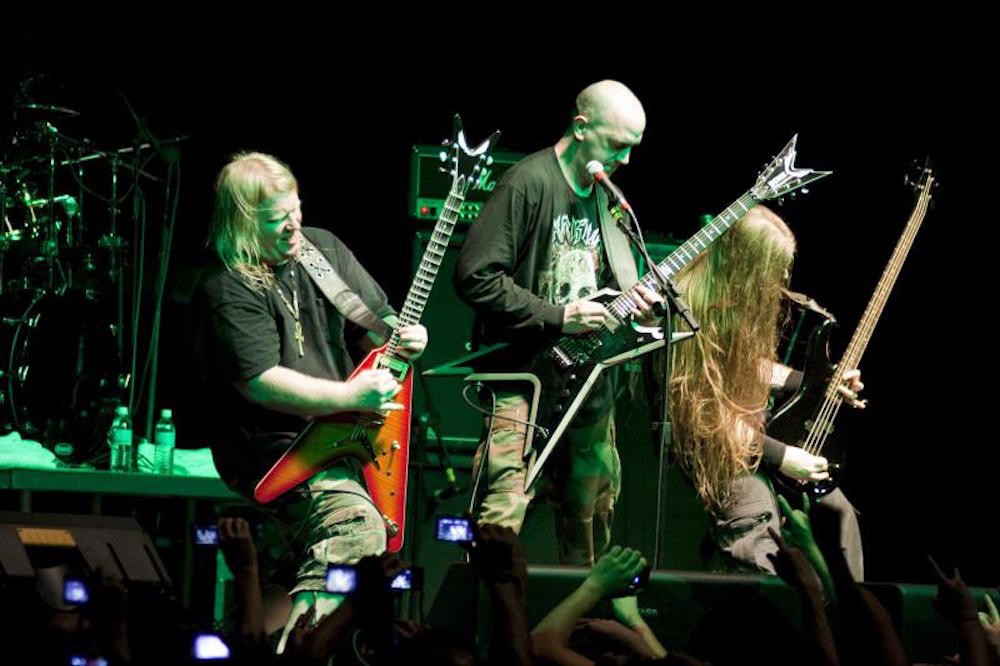 MASS DESTRUCTION METAL FEST III
West Peachtree Street will once again flow red with the blood of non believers come November, when Mass Destruction Metal Fest III returns to the Loft. This year's headliners include the South Carolina death metal outfit Nile and the avant-gardist Tokyo-based Sigh. Other acts include Nunslaughter, Deceased, Impreciation, Ares Kingdom, Vesterian, and more. While no local bands have been confirmed, this year features international acts Thantifaxath, Mortem, and Sacrocurse. Stay tuned for more details. $50-$95. 6 p.m. Fri., Nov. 1; 5:00 p.m. Sat., Nov. 2. The Loft, 1374 West Peachtree St. N.W.
---