Record review: Chris Devoe
'With the Moon' blends propulsive dirges and futuristic sounds into a time-shifting drift of ambient footwork
Chris Devoe might be the busiest DJ and producer in Atlanta. Stationed behind the decks across various venues and keeping a toe in many diverse scenes, Devoe has remained a vital key to the musical hustle and bustle of Atlanta. As a producer, Devoe remains largely a secret weapon of the city's sonic output. Having already issued recordings as the production-half of Social Studies (with Zano Bathroom) and an occasional contributor to Helado Negro's past musician collective, quasi-band Epstein. Now, Devoe returns to release With the Moon, a new digi-LP of his own creation issued by Adult Swim.
For those who are unfamiliar with Devoe's M.O. or past work, opener "Preliminary" is a direct feed of his talents and influences. The song opens in backlit minimalism — empty space as a blank canvas for something else. A thump in the distance kicking up dust and catching bits of audio samples in the light. The effect is almost the perfect marriage of John Carpenter's propulsive dirges and the futuristic sounds Actress, Dabrye, and Equiknoxx.
"Closeness" is a time-shifting drift of ambient footwork, perhaps what Burial remixing Cocteau Twins would sound like. The shuffling, near-dub shoegaze of "See Hue" also brings a sublime cameo from Helado Negro, the first of many collaborators from Devoe's past to appear on With the Moon. Elsewhere, Leb Laze, Pumashock, Kara Strauss (Misery Loves Chachi), Zano Bathroom, Ben Davis, and Nate Sadler flesh out a full, widescreen view of Devoe's cinematic sounds. But the guest spots are more than just a running list of names. Devoe actively chooses specific producers and musicians to craft a particular sound. "I usually only collaborate with people that I've known for a while," he says. "It's a very intuitive, but vulnerable process and can feel very personal sharing ideas, which is why I like working with people I know well. These musicians are all people that I admire. I get inspired by what they do and create."
"Return Home" is the perfect synthesis of this approach and a fitting close to the vulnerable dynamism of the album, matching Devoe's elusive and dazzling production style with Pumashock's mesmerizing, siren-like vocals. It's easily one of the most well-rounded and deftly crafted albums released from Atlanta this year. ★★★☆☆
★★★★★ This album will change your life | ★★★★☆ A truly great album | ★★★☆☆ A solid effort, worth a listen | ★★☆☆☆ No thanks | ★☆☆☆☆ Don't bother
More By This Writer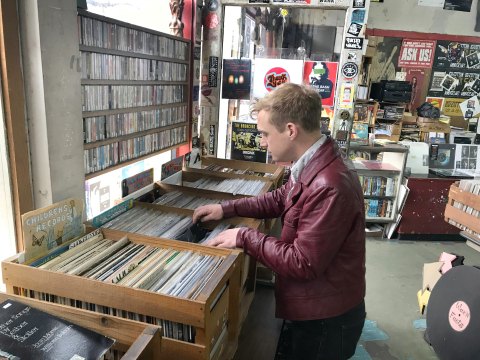 Thursday April 4, 2019 03:14 pm EDT
From Riverdale to the Battery, Atlanta celebrates brick and mortar shops with live music, limited releases, and more |
more...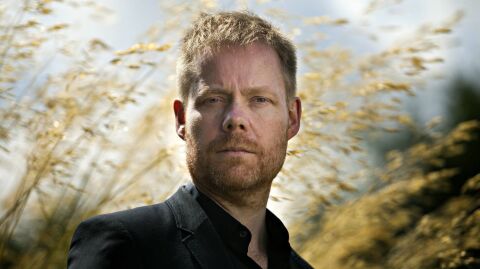 Thursday September 27, 2018 02:08 pm EDT
Contemporary composer kicks off rare US tour at Emory |
more...
Wednesday August 1, 2018 11:29 am EDT
Oneida could be called the hardest working band in psych rock. Since forming in 1997, the New York-based outfit has been known to perform seven-hour improv marathon sets, and has released more than a dozen albums that blur the lines between noise, krautrock, minimalism, and pure psychedelic freakouts. The band returns to Atlanta for the first time since 2008, touring in support of its...
|
more...
Thursday July 19, 2018 06:15 am EDT
Kyle Swick's annual music fest places Atlanta D.I.Y. in a larger context |
more...
Tuesday March 20, 2018 11:01 am EDT
The Minimal techno innovator and Kompakt co-founder heads to Big Ears |
more...
Search for more by Bobby Power
---