Live From The Archives-Atria
4.3.2019.
Live from the Archives remastered audio:

Live from the Archives video performance:
 
Formed in 2012 by SaVana Cameron, Atria has evolved into a four-person testground with members Steven Ledbetter, Denny Hanson, and Zach Farr. Though Atria is rooted in indie rock, it challenges genre conventions with infusions of experimental noise making and psychedelic rock. Be ready to get thrown outside your comfort zone. Atria's debut EP, Familiars, takes an immersive look at existential themes and rebellious tendencies, channeling youthful angst through a more mature and nuanced lens. The song "Spindle," offers a disarmingly raw look at what it means to fit the expectations of others, musing that "There's a fine line between merit and madness." Atria asks us to look at ourselves honestly and accept our flaws without judgement, a welcome invitation for a cynical world. - Holyn Thigpen
More By This Writer
Friday December 31, 2021 12:00 am EST
Browse New Year's Eve events as well as recommendations for the hottest parties and celebrations. CL's critics & readers weigh in on the definitive guide to New Year's Eve in Atlanta. |
more...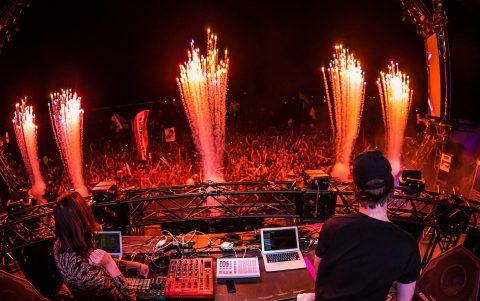 Friday September 17, 2021 12:00 pm EDT
Browse the Imagine Music Festival schedule as well as recommendations. CL's critics & readers weigh in on the definitive guide to the event. |
more...
Friday August 6, 2021 12:00 pm EDT
Comic Con will take place on August 6-8, 2021 |
more...
Saturday May 29, 2021 12:00 pm EDT
Atlanta Jazz Festival returns Fall 2021. |
more...
Thursday May 13, 2021 10:32 am EDT
Crunching the numbers on the coronavirus pandemic, one day at a time, from the total COVID-19-related deaths to those in the United States getting vaccinated. Businesses are opening up and restrictions are being lifted, but precautions are still necessary. Wear a mask, wash your hands, maintain your... |
more...
Search for more by CL Staff
---