Live from the Archives-the Good Graces
5.29.2019.
Live from the Archives remastered audio:

Live from the Archives video performance:
 
In 2006, drummer-turned-songwriter Kim Ware purchased a beat-up guitar at an Atlanta antique shop, and soon after, the Good Graces was born. Pouring out melodic tales of heartache and hope, Ware and the Good Graces have toured all across the country with their feisty rock beats and soulful southern influences.
Blending intense folk undertones and jangly, upbeat bops, the Good Graces captures the best of '90s-style indie-folk with an unrelenting honesty. With the group's latest album, Prose and Consciousness, Kim Ware has eloquently pinned down the complexity of loss, individuality, and life's uncertainties. Prose and Consciousness also features a renewed focus on lyrics over atmosphere, showcasing Ware's open, unapologetic take on songwriting. - Holyn Thigpen
More By This Writer
Friday December 31, 2021 12:00 am EST
Browse New Year's Eve events as well as recommendations for the hottest parties and celebrations. CL's critics & readers weigh in on the definitive guide to New Year's Eve in Atlanta. |
more...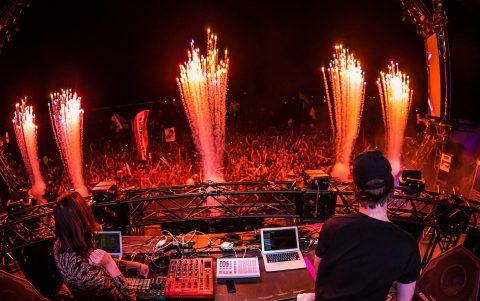 Friday September 17, 2021 12:00 pm EDT
Browse the Imagine Music Festival schedule as well as recommendations. CL's critics & readers weigh in on the definitive guide to the event. |
more...
Friday August 6, 2021 12:00 pm EDT
Comic Con will take place on August 6-8, 2021 |
more...
Saturday May 29, 2021 12:00 pm EDT
Atlanta Jazz Festival returns Fall 2021. |
more...
Thursday May 13, 2021 10:32 am EDT
Crunching the numbers on the coronavirus pandemic, one day at a time, from the total COVID-19-related deaths to those in the United States getting vaccinated. Businesses are opening up and restrictions are being lifted, but precautions are still necessary. Wear a mask, wash your hands, maintain your... |
more...
Search for more by CL Staff
---