ATLANTA MUSIC NEWS: Top 20 albums of 2019
From Cloak to Royal Krunk, 2019 was a year of charged music, according to Chad Radford
A survey of albums released over the last 12 months reveals that 2019 was a charged year for Atlanta musicians. OMNI rolled out a stellar Sub Pop debut, Sister Sai and Visitors stamped in time the creative incubator that was South Broad Street, and Cloak blazed a path into new depths of blackened metal and rock 'n' roll. Across the board, the city's most prolific artists made no compromises, looking deep within themselves to push the music forward.
Metal ruled in 2019, and that's no embellishment. Paladin's white-hot shred fests, Vimur's cosmic journeys into haunted dimensions of the mind, and Sadistic Ritual's confrontational dirges took shape with supernatural force. On the flipside, more reflective songwriters such as Rose Hotel's Jordan Reynolds, and Drivin N' Cryin's Kevn Kinney respectively unleashed rich new chapters in their catalogs. During many a midday Zen walk through Woodruff Park, I lingered in the distance while the sounds of Allen Thomas of the Family Orchestra busking with an MPC filled the air — expanding on the beats, rhythms, and grooves of his most recent release. Shepherds also looked deep within the psyche to flesh out a different perception of art and the male ego, while Lobsterdamus commanded us all to raise our claws up and dive headlong into the future while having a bit of fun.
On a personal note, I cannot recall a year in recent history that was teeming with so much good music. These are the albums that define the year in Atlanta music.

20. Moon Diagrams: Trappy Bats (Geographic North)

19. Paladin: Ascension (Prosthetic Records)

18. Shepherds: Insignificant Whip (Arrowhawk Records)

17. Lobsterdamus: The Tails of Lobsterdamus (Full Plate)

16. Greenscreen: Self-titled (self-released)

15. Visitors: Nature Documentary (Early Future Records)

14. Reverends: The Disappearing Dreams of Yesterday (Little Cloud Records)

13. BASrelief: Self-titled (Past Now Tomorrow)

12. Sister Sai: Broad Street Sessions (Sahiba Records)

11. All the Saints: Look Like You're Going Somewhere (Chunklet Industries)

10. Allen Thomas: Void Scrolls III: (The King of Wands) (Self-released)

9. Shantih Shantih: Someone, Anyone? (Wild Honey Records)

8. Cloak: The Burning Dawn (Season Of Mist)

7. Drivin N' Cryin: Live the Love Beautiful (Drivin N' Cryin Records)

6. Vimur: Triumphant Master of Fates (Boris Records)
 

5. Rose Hotel: I Will Only Come When It's a Yes (Rose Hotel Music)
 

4. Sadistic Ritual: Visionaire of Death (Boris/Unspeakable Axe Records) 

3. Purkinje Shift: Threads (Chunklet Industries)

2. OMNI: Networker (Sub Pop Records)

1. The Royal Krunk Jazz Orkestra: Pyramids (Ropeadope)
More By This Writer
Tuesday March 2, 2021 02:01 pm EST
Drivin N Cryin live from Hollywood, the ASO's Robert Spano goes to Fort Worth, and new music from GG King and NRCSST |
more...
Monday March 1, 2021 03:33 pm EST
A guide to outdoors in Atlanta |
more...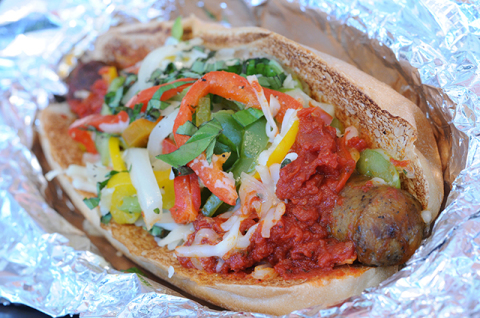 Sunday December 27, 2020 04:00 am EST
Best bets for a crispy-fried quick fix come last call |
more...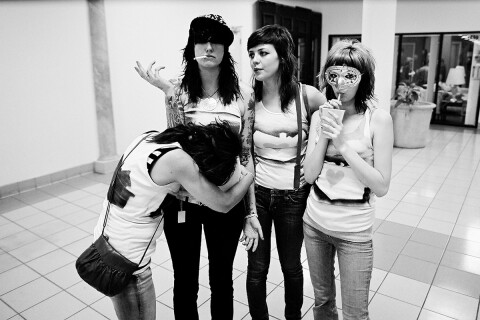 Monday December 7, 2020 05:32 pm EST
Divisive band's first album is reissued |
more...
Monday November 9, 2020 11:32 am EST
New cuts from Lesibu Grand, 21 Savage, and Misanthropic Aggression |
more...
Search for more by Chad Radford
---