ATLANTA MUSIC NEWS: The Brains redux
Plus: The Star Bar will live again, new music from Nikki & the Phantom Callers, Picture One, and more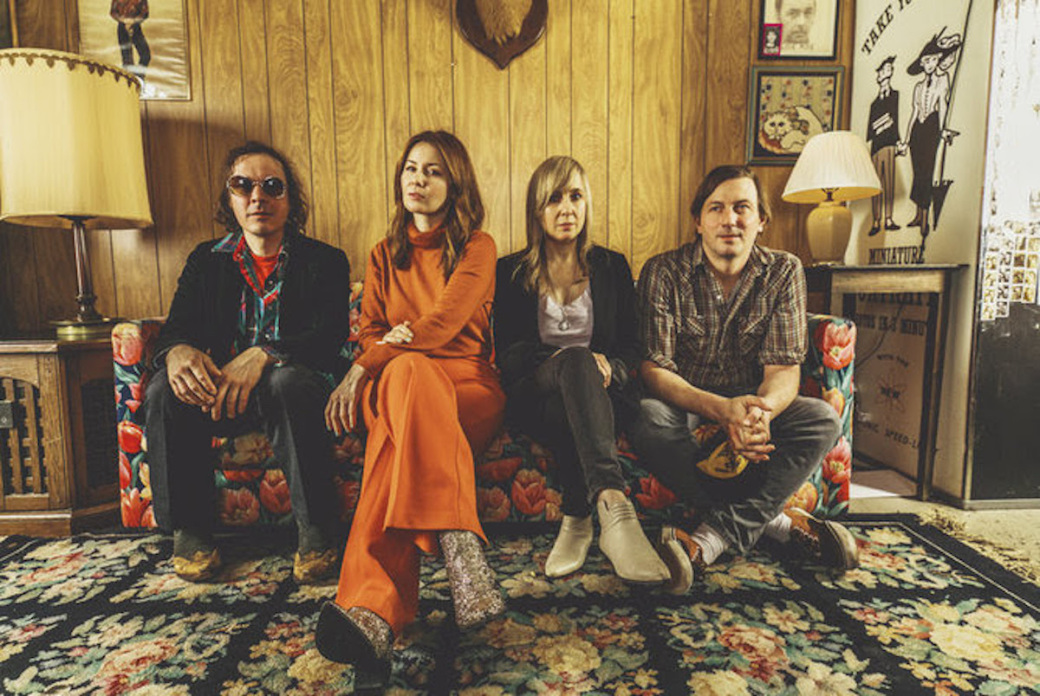 SOUTHERN CHARM: Nikki & the Phantom Callers' debut album, 'Everybody's Going To Hell (But You and Me),' is out now.
For the Atlanta music scene, and everyone else around the planet, life is on pause, as the COVID-19 pandemic continues to unfold. Every music venue in town has suffered cancelations and closures en masse. The timing could not have been more inconvenient for The Star Community Bar, which closed its doors on January 1, 2020. Since then, the lauded Little 5 Points music venue and dive bar at 437 Moreland Avenue has remained in a holding pattern.
According to a March 13 feature story published by the Atlanta Business Chronicle in January, new owners Luke Lewis, Bruce McLeod, former Trackside Tavern and The Comet Pub & Lanes bartender Dan Meade, and longtime bartender at The Highlander, Christopher Jackson, have taken over business operations and signed a new lease with plans to get The Star Bar back up and running as soon as possible, with most of the previous staff back in place.
The plan has been to not change a thing for the storied music hangout, which has been a pillar of the local scene since 1991. Aside from giving the place a thorough cleaning and a new coat of paint, the stage, the photo booth, and the Elvis Vault will live on. Plans to reopen the Little Vinyl Lounge downstairs are still coming together. Aside from that, the mantra has been to reopen "sometime soon," but as of press time, social distancing and self-quarantining are keeping everyone locked away at home. The Star Bar's doors remain shuttered for the time being.
"A proper opening date has changed several times because of licensing issues with the city," says the Star Bar's music promoter Bryan Malone. "Everything appeared to be in the clear, and then this global pandemic began to take root. I was hoping to announce then that we'd be opening this coming weekend, but held off in light of news reports which seemed too ominous to ignore. If you had told me on January 2  that we'd still be waiting midway through March I would have thought it quite unlikely," he adds. "But this virus threatens to delay not only that, but everything else — life in general. Indefinitely."
Stay tuned for more updates as they become available.
In recent years, Tom Gray has been rocking stages around the world, singing and playing slide guitar with progressive blues outfit Delta Moon. After being sidelined in 2019 to deal with a stage four lung cancer diagnosis, Gray has a little more time on his hands than usual. Since February, he's been involved in launching a campaign to reissue material that he recorded in the late '70s and early '80s with his new wave band the Brains. He's even talking about offering up some unreleased material as well.
In March, Gray and the Swimming Pool Q's singer and guitarist Jeff Calder went to Preserve South in Buford, Georgia, to bake the original master tapes for all of the Brains' recordings to which Gray owns the rights. This includes the group's 1978 debut 7-inch, featuring the song "Money Changes Everything," later made famous by pop star Cyndi Lauper with her version as the opening number of her 1983 LP, She's So Unusual. Gray and Calder are also working on the master tapes containing the Brains' 1982 EP, Dancing Under Streetlights (Landslide Records), as well as some unreleased material. The group's 1980 self-titled full-length and 1981's Electronic Eden LPs were originally released by the now defunct Mercury Records. Those masters are currently owned by the Universal Music Group, but Gray and Calder hope to gain access to them soon. 
"Back in the CD era, several reissue labels were interested in the Brains albums, but Mercury was a stone wall," says Gray. "Today we will be dealing with Universal. The plan, based on the advice of an LA attorney who knows today's business, is to create enough online interest to show Universal that this would be worth their trouble."
This reissue campaign will mark the first time these recordings by the Brains have been made available in any format other than the original, long out-of-print vinyl pressings. Stay tuned for more information, including release dates, as it becomes available over the coming weeks.
In new releases news, Picture One, the solo recording project of multi-instrumentalist and co-owner of the Deanwell Global Music label Thomas Barnwell unveiled his third full-length LP, titled Across the Depths of Seven Lakes. Over the last decade, Barnwell has played guitar on releases by local acts including the Orphins and Thy Mighty Contract, and in 2016, co-composed the score for director Adam Pinney's film, The Arbalest. Barnwell has also reissued material by seminal proto-goth and darkwave acts including French post-punk group Asylum Party and Atlanta's early '80s synth-punk outfit the Modern Mannequins.
Picture One finds Barnwell delving into a more personal side of his mostly-instrumental songwriting. Across the Depths of Seven Lakes (out April 3), however, is the first Picture One release on which Barnwell shows off his voice and lyrics.
"I started singing on this record because I wanted to process a lot of what I have been going through over the last couple of years," he says. "Trying to be more creative than I have been — I haven't done lyrics in maybe 10 years. I just wanted that connection again. When you play stuff live, people really connect with vocals a lot," he adds. " And I wanted to make something that I would personally want to listen to multiple times."
In other new releases news, 4-IZE recently dropped a new album, titled Look Into My IZE, which he describes as "the most hip-hop album of 2020." The album features collaborations with a bevy of heavy-hitters including the late Sean Price, Rapper Big Pooh, Talib Kweli, Señor Kaos, J-Live, Shawnna, and the almighty Ludacris, the latter of whom tears it up on the song "Shit On Deez Niggaz." Guest producers on the album include Floyd the Locsmif, Swizz Beatz, Illastrate, 9th Wonder, J.U.S.T.I.C.E. League, D.R.U.G.S. Beats, and Planet Asia.
"Music has always been an informal method of therapy, being noted as an excellent power to expel diseases, as well as a sovereign remedy against despair and melancholy," 4IZE says in a press release. "For the listener as well as the artist."
Under the direction of Sarajevo-born guitarist Eddie Beho, Sataraš Quartet has spent the last few years fleshing out a singular repertoire of Southern European jazz and folk music inflections, American blues, and improvisation. In April, the group unveiled its debut album, Errors and Omissions. The album's arrival was also accompanied by a new two-song EP by the group's rhythm section of Colin Bragg and Blake Helton, titled Mask Mania.
April 3 also marks the arrival of Nikki & the Phantom Callers' debut album, titled Everybody's Going to Hell (But You and Me). The album's first proper single, "Fallen Angel," is accompanied by a video directed by Video Rahim and Ashley Simpson, and premiered in March via Wide Open Country. The album finds the countrypolitan rockers reveling in a creative, upbeat blend of modern indie and timeless Southern rock influences in songs with titles such as "Howl With Me," "Mamas Should Know," and "They've Never Walked Through Shadows."
"Your first album is always kind of like your first set list," says singer and guitarist Nikki Speake. "You gather up what you have and see how it all fits together. Some of the songs were written 20 years ago, most were written and recorded within the last year. When I write songs, it's sort of like a therapy session," Speake adds. "I'm trying to get through what's on my mind, and everyone in the group seems to be on the same musical wavelength. We don't have to think about it much, and we're just trying to have fun with it."
For the time being, release shows are being postponed through April and May. Stay tuned for more announcements coming soon.
Send Atlanta music news tips to chad.radford at creativeloafing.com.
---