ATL UNTRAPPED: New music reviews
Kenny Mason and Cantrell
Kenny Mason, "Partments"
(single) — An "ugh" and an "aye" reverberate over a bed of silence for a split second before the repetitive strumming of a guitar and a tight, trap drum pattern pull listeners into what first appears to be a new rap offering from West Atlanta's Kenny Mason. This is "Partments," the first musical release of 2021 by the alternative hip-hop artist, and it quickly proves to be anything but conventional. Halfway through its brief two-minute runtime, the song's crisp production fades away as it devolves into a full-on acoustic rock ballad. Last summer on his debut album
Angelic Hoodrat
, Mason stunned listeners with his genre-blending tendencies on pop-rock standouts like "Handles" and "Metal Wings." Now the rising artist delves deeper into that sound for a more balanced and seamless result, which cleverly complements the song's titular subject matter. In the same way that "Partments" reveals another genre hidden behind the opening production, Mason gives listeners a run-down of life in a derelict apartment and explains how there's more to it than meets the eye. He laments about his living conditions with surprising reverence, dropping lines like "This lil' 'partment water off today/This lil' 'partment more than what they say," and "I can paint a portrait with these stains/I can make a fortune with my pain." In "Partments," Kenny Mason accepts that the root of his pain and the catalyst for his success can in fact stem from the same place, showcasing that the Westside artist's perspective is just as expansive as his musical sensibility. ★★★☆☆
Cantrell, Beware the Sheep Clothing
(album) — Cantrell's latest EP,
Beware the Sheep Clothing
, forgoes the compelling introspection of his 2020 album
So, What Now?
to deliver a project that shines as a powerful nod to Black people, their culture, and the systemic struggles that they face. From the opening track "Hear Me Now," the former Nas signee sets up the racially charged record by highlighting the cultural disparities present in America, dropping gems like "Takin' all the sugar and season from our cupboard/We covered in dead bodies you covered in Warren Buffetts" and "We Trayvon, you McLovin/The world's different when livin' in our colors." The EP's intro then closes with an audio clip of Denzel Washington's famous quote about sheep enacting violence against wolves, and from then on,
Beware the Sheep Clothing
expands upon its conceptual foundation. Woozy and hypnotic production soundtracks Cantrell's robust lyricism and passionate social commentary, especially on standout cuts like "Ratchet & Righteous" and "This Time Around," the latter of which finds the Albany-raised rapper channeling the unique perspectives of Malcolm X and Dr. Martin Luther King Jr. in each of his verses. Built upon a hook led by the tenacious line, "This time around shit different," the song, like the rest of the project, focuses on combating the cyclical nature of racism and systemic oppression. Following a summer known for its Black Lives Matter protests, Cantrell's
Beware The Sheep Clothing
is a timely rap effort that's practically made for Black History Month, but what makes his latest EP so pressing is its dedication to a better future. ★★★★☆
More By This Writer
Monday August 2, 2021 11:17 am EDT
The albums that you may have overlooked, but definitely shouldn't have |
more...
Thursday July 22, 2021 03:02 pm EDT
Here's what you need to do to secure a free ticket to the acclaimed artist's listening party tonight |
more...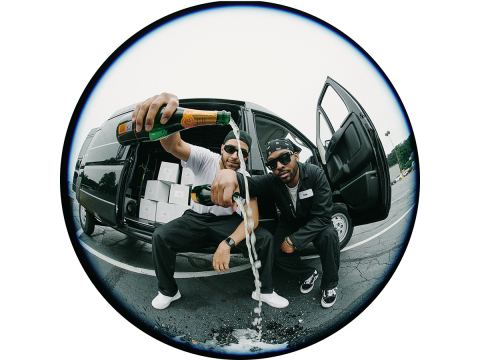 Friday July 2, 2021 09:35 am EDT
The rapper and producer duo go three for three with their latest project, "Bring the Bottles In" |
more...
Thursday July 1, 2021 11:01 am EDT
The forthcoming launch of local sneaker brand Heel begs a brief tour of the city's sneaker culture |
more...
Thursday June 3, 2021 12:16 pm EDT
You may not yet know Young Thug's new artist, but he's ready to introduce himself |
more...
Search for more by Joshua Robinson
---