ABOUT TOWN: Art, theater, and comedy for February
From William Eggleston to Wanda's monster
Wed., Feb. 2–Sat., Feb. 19
William Eggleston, Jackson Fine Art Gallery — The exhibit "Black and White to Color" showcases William Eggleston's long career as a Southern pioneer of vibrant color photography depicting commonplace subjects. Using ostensibly simple titles such as "Brown Truck, Red barn" and "Chair, Pink Building," Williams' lens captures scenes normally ignored or at least taken for granted and gives them new life. Memphis native Eggleston, 82, has been bestowed a Guggenheim Fellowship, a National Endowment for the Arts Fellowship, and the Getty Images Lifetime Achievement Award for turning color photography into a legitimate artistic medium. The late French maestro Henri Cartier-Bresson was his biggest influence, and noted author Eudora Welty called Eggeleston's aesthetic "extraordinary, compelling, honest, beautiful and unsparing."
Free. Tue.-Sat., 10 a.m.-5 p.m. Jackson Fine Art Gallery, 3113 East Shadowlawn Ave. Atlanta 404 233 3739 jacksonfineart.com @jacksonfineart
Wed., Feb. 2-Sun., Feb. 27
Bright Half Life, Theatrical Outfit — This Theatrical Outfit production chronicles the intense forty-year relationship between two women and its many ups and downs. The mixed-race couple is played by Park Krausen and Candy Mclellan, the only two cast members in the piece, and is directed by Lydia Fort. The play originally ran off-Broadway in 2015; "The red-hot moments that shape the decades of their relationship burst like solar flares throughout the play, erratically filling in the unexplained holes and giving shape to the story before us," a TheatreMania reviewer proclaimed at the time. The playwright is Tanya Barfield, a former literary manager at Juilliard who has authored ten other plays and occasionally performs a one-woman show. Barfield writes for television as well, most notably "The Americans" and "Here and Now."
$15.90-$26.50 7:30 p.m. Matinee shows Sat., Sun. Theatrical Outfit, The Balzer Theater at Herren's, 84 Luckie St., Atlanta 678-528-1500 theatricaloutfit.org @theatricaloutfit
Thu., Feb. 3-Sun., Feb. 27
Romeo and Juliet, RoleCall Theater — The first show of this year's Shakespeare in the Ponce season presents "Romeo and Juliet" indoors at Ponce City Market. Romeo is played by Trevor Poli, whose previous credits include "The Seagull," "King John," and "Othello." Pauline Pauwells plays Juliet, known for commanding no less than four key roles in the RollCall presentation "Booze + Bard: Hamlet." Other thesps in the play are David Soyka, Elaine Werren, Evan Fields, and the aptly named Jason Hamlet. RoleCall Theater is an independent enterprise producing plays, films, and live acts for stand-up, improvisation and sketch comedy. The company holds open casting calls to which anyone can audition for any role.
$21.99. 7 p.m. RoleCall Theater, Ponce City Market, 675 Ponce de Leon Ave. Suite E186, Atlanta rolecall.tix.page @rolecall.co
Fri., Feb. 4-Sun., Feb. 27
Every Brilliant Thing, Horizon Theatre — This play has been described as uplifting, despite its serious subject matter: a boy tries to cheer up his depressed mother by listing all the things that improve the quality of existence. The storyteller will be played by three separate actors - O'Neil Delapenha, Megan Hayes, and Shelby Hofern - on different nights. You might be asked to participate in the narrative if you're in the audience. "The show is filled with humor, joy, and hope, even though it tackles the very serious topic of mental health and its legacy in a family," says director Jeff Adler. "Audiences will leave feeling uplifted, more connected to their loved ones, and hopefully appreciative of all the small miracles that make life worth living every day."
$30-$35. Wed.–Fri., 8 p.m. Sat., 3 p.m. & 8 p.m. Sun., 5 p.m. Horizon Theatre, 1083 Austin Ave. Atlanta 404-584-7450 horizontheatre.com @horizontheatre
Tue., Feb. 8–Sun. Mar. 13
Raisin, Southwest Arts Center — It's 1951 in the Southside of Chicago. A working class Black family loses its patriarch and a $10,000 life insurance windfall throws his widow Lena and son Walter into disarray as each makes different plans for blowing the money. Walter, barely scraping by as a limo driver, wants to buy a liquor store but his mother is against the sale of alcohol on principle; she then decides to move to a house in a white neighborhood, creating a myriad of tensions in itself. It's a musical adaptation of Lorraine Hansberry's 1959 Broadway play "A Raisin in the Sun" (which featured Sidney Poitier in the lead) and won multiple awards when it premiered in 1973, including two Tonys. The musical's book was co-written by Hansberry's husband Robert Nemiroff with Charlotte Zaltzberg.
$25-$55. Previews Tue., Feb. 8, Wed., Feb. 9, Thu., Feb. 10, 7:30 p.m.
(Tue., Wed., Thu., 11 a.m. senior & school matinees) Thu., Fri., 7:30 p.m. (Matinee only Fri., Mar. 4, 11 a.m.) Sat., 2:30 p.m. & 7:30 p.m. Sun., 2:30 p.m. Kenny Leon's True Colors Theatre Company, Southwest Arts Center, 915 New Hope Rd. Atlanta. 404-532-1901 truecolorstheatre.org @truecolorstheatre
Wed., Feb. 16
Letterkenny Live, The Fox Theatre — Canadian television sitcom Letterkenny goes on the road with nine members of the show's cast presenting a 90-minute live show of mostly new sketches. The setting is a small town in Ontario whose residents - farmers, druggies, hockey players - "are constantly feuding with each other over seemingly trivial matters, often ending with someone getting their ass kicked," according to the official synopsis. The face of the character Shoresy, played by Jared Keeso, is never seen on screen, but that didn't prevent the actor from getting his own eponymous spinoff. The hit show, now on Hulu, is known for wisecracking, wordplay, puns, and witticisms. It won a Best Comedy Series trophy from the Canadian Screen Awards in 2017.
$34.50-$271. 8 p.m. The Fox Theatre, 660 Peachtree St. Atlanta 855-285-8499 foxtheatre.org @thefoxtheatre
Sat., Feb. 19
Festival of Laughs, State Farm Arena — Comedy diva Sommore is known locally for the reality TV series "Love & Hip Hop: Atlanta." Further afield, she has appeared in shows such as "Def Comedy Jam," "Showtime at the Apollo," and the "Queens of Comedy" tour. Sommore will host the Festival of Laughs in the company of actor and stand-up Gary Owen, BET's "Comic View" master of ceremonies Arnez J, and Lavell Crawford, who portrayed heavyweight factotum Huell Babineaux in "Breaking Bad" and its spin-off "Better Call Saul." Also on the bill is Tony Rock, who's made a name for himself despite having Chris Rock for a big brother. Opening the evening is radio host and actor Corey Holcomb.
$59-$250. 8 p.m. State Farm Arena, 1 State Farm Dr. Atlanta 404-878-3000. statefarmarena.com @statefarmarena to Center for the Arts, 80 Forsyth Street, 404-413-9849.
Thu.Feb. 24-Sun., Feb. 27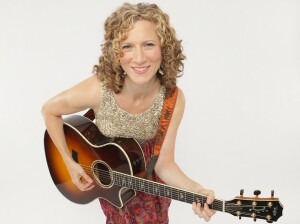 Wanda's Monster, Winter Theatre, Agnes Scott — A little girl called Wanda with a big imagination bonds with a hairy purple monster living in her closet and learns what friendship and acceptance is all about. Based on the popular children's book by Eileen Spinelli, the 50 minute show is geared towards the four to nine age group and features music and lyrics by singer and guitarist Laurie Berkner, taking her first stab at writing a musical for kids. French-born Berkner is a Princeton grad who has collaborated with the likes of Ziggy Marley, Buckwheat Zydeco, and Danny Weinkauf of They Might Be Giants. Newsweek magazine says she writes "groovy, folksy tunes that appeal to the whole family" while the New York Times calls her "the Adele of the preschool crowd." Off-campus attendees must show proof of vaccination.
Thu., Feb. 24 10:30 a.m. Fri., Feb. 25 10:30 a.m. & 7 p.m. Sat., Feb. 26, 10:30 a.m. Sun., Feb. 27, 2 p.m. Winter Theatre, Dana Fine Arts Building, Agnes Scott College,141 East College Ave., Decatur. agnesscott.edu @danceatagnes
—CL—