THE VINYL WARHOL: 'Hell' ain't a bad place to be
Neither is 'Heaven' this month
Ho99o9, N8NOFACE, Hell at The Masquerade — The brutality of Ho99o9 takes new shape when witnessed live. One can listen to their music in a car or through Airpods, but things are taken up a level when this duo hits the stage. One part hardcore show, one part creepy carnival, their unrelenting rap, rock hybrid would make Limp Bizkit piss their pants. Deeply political, Ho99o9 chooses to express their frustration with the world through musical riots rather than protest. They don't ask for, or even demand, change. They take it by any means necessary.
Wed., May. 4, 7:00 p.m. Hell at The Masquerade, 75 Martin Luther King Jr. Dr. S.W. masqueradeatlanta.com The Masquerade
Tue., May 3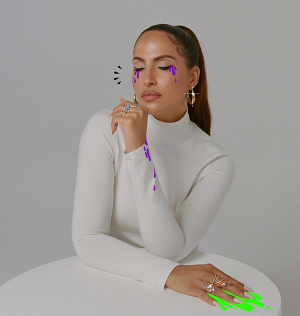 Snoh Aalegra, Coca-Cola Roxy — Whether she's singing about love gained or love lost, Snoh's voice hits you with purest form of the emotion. She can be the soundtrack to your first dance, or the medicine that nurses you through your worst heartbreak. Snoh Aalegra's music isn't anything new or unexpected. She's an old soul, making music that you have been hearing your whole life, the kind that could exist in any decade and still resonate. And like love and sorrow, it still hits like you're experiencing it for the very first time.
$77+. Tue. May 3, 8:00 p.m. 800 Battery Avenue S.E. #500 ivenation.com/venue/KovZ917ACc7/coca-cola-roxy-events @cocacolaroxy
Thu., May 5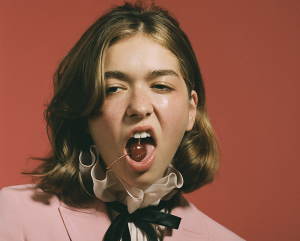 Snail Mail, Heaven at The Masquerade — Your favorite indie artist has graduated from the bedroom and gone into the studio. After cutting her teeth with lofi songs about love and self-worth, Snail Mail has added synths, samples, and strings to her palette, while still writing songs about love and self-worth. The components you loved about 2018's Lush are still Lindsey Jordan aka Snail Mail's backbone, but on Valentine, she's matured and broadened her scope. With life experience comes development, and we are seeing the development of Snail Mail in real time—Jordan had just graduated high school when she completed her debut. Listening to Snail Mail reminds me of car rides with mom, hearing the female icons of the 90s like Alanis Morissette, Fiona Apple, and Meredith Brooks. The 90s are alive in indie rock, and Snail Mail is is these influences and building where they left off.
$26. Thu., May 5, 7:00 p.m. Heaven at The Masquerade, 75 Martin Luther King Jr. Dr. S.W. masqueradeatlanta.com The Masquerade
Sat., May 7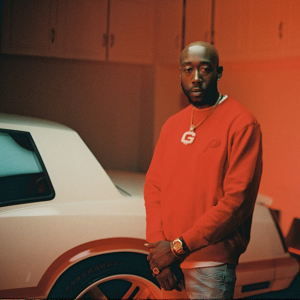 Freddie Gibbs, Heaven at The Masquerade — Freddie Gibbs is keeping coke rap alive in a generation where hip hop is morphing in bold new directions. The 39-year-old Gary, Indiana native is making music that would easily be at home in the 90s, alongside Raekwon's Only Built 4 Cuban Linx... or Jay Z's Reasonable Doubt, but somehow he remains fresh while channeling the golden era of rap. Perhaps, it's because he works with younger artists like Tyler, the Creator or Cordae. Maybe, it's his ability to take on the trap sound of the last decade, making it his own. Or, Gibbs was just at the right place at the right time, making great music at the moment the pendulum swung back in favor of his sound. Regardless of the reason, Freddie Gibbs is more popular now than ever, and he's been in the game since 2004(!). He's a released critically-acclaimed project after critically-acclaimed project, even earning a Grammy nomination. It's a good time to be Gibbs.
$27. Sat. May 7, 7:00 p.m. Heaven at The Masquerade, 75 Martin Luther King Jr. Dr. S.W. masqueradeatlanta.com The Masquerade
Sat., May 14
Injury Reserve, Armand Hammer, The Loft at Center Stage — I met Arizona rap outfit Injury Reserve when they opened for Ho99o9 in 2018. Scrappy, young upstarts, they left the largely punk/hardcore audience all thinking the same thing, "Who was that!?" Immediately after, I dove into their mixtape Floss engorged with a fresh, alternative rap sound and the monstrous choruses on songs like "All This Money" and "Oh Shit!!!." Sadly, the bright burn of an earlier career doesn't last forever. Rapper Stepa J. Groggs passed away in 2020, leaving the group in mourning with an uncertain future. But last year, Injury Reserve returned with By the Time I Get to Phoenix, an album that largely featured Groggs, but was completed after his death. What this current tour will mean for Injury Reserve is unknown. I'm sure there will be a fair share of tears. And I'm sure Injury Reserve will make their fallen member proud.
$22. Sat., May 14, 7:00 p.m. The Loft at Center Stage, 374 West Peachtree St NW centerstage-atlanta.com @centerstage
Tue., May 17
Syd, Heaven at The Masquerade — It's crazy the journey we've had with Syd. Some of us met her way back in 2011 when rap collective Odd Future had their big break — she was 18 at the time. Others, hopped on when she formed her Alternative R&B band, The Internet, making some arguably classic albums with the group. Her voice, light as air and gentle as satin, helped usher in the decade's spacey, druggy sound. Now, on her second solo album, she again ditches her band in favor of smooth production and sweet hooks. Regardless of who Syd is with or what project she is making, the choruses are going to jam themselves in your brain. Over a decade in, she's still making music we fawn for.
$32.50. Tue., May 17, 7:00 p.m. Hell at The Masquerade, 75 Martin Luther King Jr. Dr. S.W. masqueradeatlanta.com The Masquerade
Fri., May 20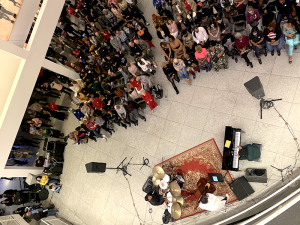 May Friday Jazz Night, The High Museum of Art — Hands down, jazz nights are the best way to experience the High Museum. I love museums. But, my biggest complaint about them is that visiting a museum is too similar to going to the library. On jazz night, however, The High is alive. People are drinking and laughing and clapping. Everyone gets dressed up. The main corridor is buzzing from the energy produced by world-class musicians giving their all. And you're free to walk through the exhibits as usual, but even that feels electrified. Somehow, Atlanta's biggest arts institution gets even more creative.
$25. Fri. May 20, 6:00 p.m. High Museum of Art, 1280 Peachtree St. N.E. high.org @highmuseumofart —CL—