>>

CL 50th

>>

STREET TALK: Was Creative Loafing part of your life?
STREET TALK: Was Creative Loafing part of your life?
Atlantans react to our 50th anniversary
Peter Conlon: Live Nation Atlanta,  seminal Atlanta concert promoter

Alex Cooley and I saw it as necessary to integrate vertically and take acts from starting at The Point. Then they would [work up to] to the Cotton Club and then to the Roxy and then to Chastain. Acts like the Indigo Girls and
R.E.M. started in small places and worked their way up. So we felt it was good to have our focus on those local venues. And we still do. I mean, to this day, we have the Buckhead Theater, which was the Roxy, and we have the Roxy now at the Battery, and we have the Tabernacle downtown. You have to be in that part of the business too, because those acts all come up that way.
When some of the new wave acts first started, there weren't a lot of places for them to play. People, whether it was on radio or concert promoters, were thinking, well, [New Wave] this will never happen. We're talking about, like, Elvis Costello or the Talking Heads, and it was hard for them to get booked. But with clubs, you can take a chance on early acts.
Creative Loafing was affordable. The Atlanta Journal-Constitution was always extremely expensive. Even in those days it was $10 or $20,000 for a full page ad in the Journal and I think you could get a full page in Creative Loafing for something like a thousand dollars — and it had a good circulation base.
I think about the famous Sex Pistols show at the Great Southeast Music Hall, which was their first U.S. appearance. Now there's a special about them on Netflix. I asked Alex once about that show and all he said was they were terrible. But it was the hype built by the media that made [the Sex Pistols show] what it was. Our business includes working with the media, and it's important to how we create excitement about a show. I think people still want to be told to a certain extent what a critic recommends, or what someone thinks they should spend their time and money on. I don't see that kind of coordinated effort as much anymore. It seems like information is just thrown out there.
Lucy Lawler-Freas: partner and senior talent buyer, Rival Entertainment, and Director of Programming, Fox Theater

The first time I saw a Creative Loafing, I was in high school and I saw it and I went, what is this? I had gone down to see a film at Georgia State University and thought, this is just a great thing. And I started planning my life around it, learning who was coming into town and where they were going. And somewhere along the line, I thought, well, you know, I'd like to do that. I'd like to write for a magazine like that.
I started out working with Alex Cooley and Peter Colon, and for the six years that I was there, all we did was Creative Loafing advertising, maybe some Q99 advertising. But then I remember when I was at Center Stage, we had a Creative Loafing box outside that would get deliveries overnight on Thursday mornings and it would be empty by Thursday night or Friday Morning. That was the way you found out what to do in the city of Atlanta.
Dan Nolen: past co-owner The Point and The Cotton Club, Brothers Bar, Jacksonville, AL, and current owner, Smith's Olde Bar and The Nick, Birmingham, AL

I'm just a guy that fell in love with music early on. This city is like John Lee Hooker said, "Atlanta is a young New York.". Coming here from Alabama I'd see that skyline and I knew that it was going to be home. The business end of music is harder than it looks and can be a heartbreaking process, but Mike Reeves and I went through it together and it's still a great ride.
I'd say the highpoint in my career was meeting, hanging out and having Greg Allman perform at one of my venues. Major turning point for me. It's rewarding watching talented bands and artists play our rooms and then go onto huge success. I love that. We live and learn through it all. I always say that who you are is a combination of the people you meet along the way. Guys like Tony Ruffino, Alex Cooley, Twiggs Lyndon Jr., Phil Walden, Joel Katz, Irving Azoff and Jim Zumwalt have been key influences in all of this. I have tried very hard in my career to not make the same mistake twice.
The Atlanta music scene and Creative Loafing have been inseparable from the get go, a must read for decades. It has a stronghold connection to Atlanta music and the people that give a shit about that music. Carry on!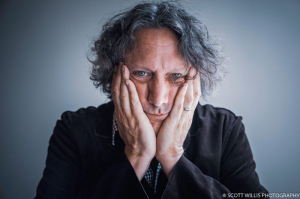 Steve Gorman: musician, The Black Crowes, Trigger Hippy; author, 'Hard To Handle'

I moved to Atlanta in early 1987 and immediately realized that Creative Loafing was essential reading. For someone trying to get a sense of what was happening in town,what was worth checking out, what should be avoided at all costs…CL was invaluable.
I always trusted CL, even if and when my band was being reviewed less than enthusiastically.My feelings at the time were pretty simple: If a gig wasn't mentioned in Creative Loafing, either before or after it happened, did it really happen at all?
 
Brit Turner: drummer for Blackberry Smoke

We started the band in Atlanta in 2001. We often flipped through The Creative loafing to search out venues to play. One of our very first gigs was at the Star Bar in Little 5 Points, then many great shows at The Peachtree Tavern in Buckhead, and then on to our latest headline show at Ameris Park Amphitheatre in Alpharetta. It feels good to play and be well received in Atlanta for many reasons. Seeing family and childhood friends. Another big one is that we get to sleep in our own beds that night.
Social media is very immediate when it comes to promoting and that is important to our band. But I still like to hold the Creative Loafing in my hand. It's just like I like to hold a vinyl record.
Nancy Martin-Chivington: CL sales staff, 1981-2011

The relationships, comradery, love & respect we had for one another. The lifelong friends/relationships that were made. We were a family. I was 21 when I came to CL. Who knew I would be there 31+ yrs. Forever grateful to Debby Eason for her vision, otherwise I would not have met so many interesting, creative people. Grateful to Scott Walsey for his business leadership that kept CL alive and thriving. Good times. Happy 50th!
Matt Arnett, founder/director Grocery On Home, manager artist/musician Lonnie Holley

Seeing features written about Lonnie Holley's music the last few years in the Guardian, Financial Times, The New Yorker, New York Times Magazine, among other national and international publications, I'm reminded that it was Doug DeLoach who first wrote of Holley's music. Not the first to write of it in a meaningful way, though he did, the first to write about it period. Kudos to Doug and the Loaf for their forward-thinking attitudes and the enlightening writing we've come to expect.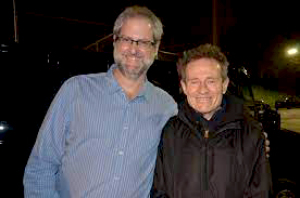 Brad Syna: Variety Playhouse/Zero Mile

Growing up in Atlanta, Creative Loafing was the place to learn about the local music scene. You could also find out what new shows and cool happenings were coming up. When I started working at the Variety Playhouse it was great finally meeting Tony, Gina, David T, Jeff, Chad and other writers who I had been reading for years. I would pitch them on upcoming shows and when they chose to write about one, it always helped spread the word.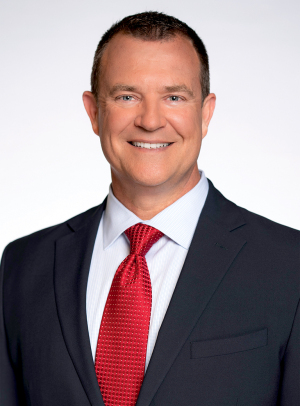 Buck Lanford: WAGA-TV

My relationship with Creative Loafing goes back to my college days at Georgia State. "The Loaf," as we called it, was the go-to source for what was going on, in and around Atlanta. Our social lives depended on it.
Meanwhile, this year will mark my 24th year at Fox 5 Atlanta, 13 as a sports reporter/anchor, 11 as a morning anchor on "Good Day Atlanta," and the last six as Atlanta's burger connoisseur. While#BurgersWithBuck has featured more than 300 restaurants and venues in and around Atlanta, working with CL during their annual Atlanta Burger Week is always a highlight on the burger calendar. Plus, they always have a really cool ATL Burger Week t-shirt.
Lorraine Cochran-Johnson: Super District 7 Commissioner of DeKalb County Commissioner

Creative Loafing has helped me both personally and professionally, because it literally launched my professional career. Immediately following my studies at John Marshall Law School I began working at Creative Loafing . During that time, I developed some of the most meaningful relationships of my life. CL has been a breeding ground for amazing people, who were creative, socially conscious, and natural leaders. So, I really grew during my years at Creative Loafing and had the ability to provide a great living for my family as a result of Debby Eason and her vision. I am eternally grateful for my days at CL.
I moved on from CL in 2010 to become self-employed for a period before accepting a new position in print media that changed my life. Professionally, I'd say CL was pretty-much the springboard for my ability to become the General Manager of the Atlanta Daily World Newspaper and begin a successful career with Real Times Media. Since that publication was one of the oldest African American publications in the U.S. it afforded me many great relationships and opportunities on a national level and was a huge factor in my ability to be successful in becoming an elected official. It is very true that relationships will carry you places money won't, so I value every relationship and person I have had the ability to meet during my life's journey.
Happy 50th Anniversary Creative Loafing Newspaper! You have been revolutionary in the alternative newspaper space for half a century. Atlanta and so many people owe you gratitude for the vision, opportunity, and joy you have brought to us all through the years. I have always credited you with giving me some of the best days of my life and I will never stop telling the story of CL. To the Eason family, you will always have my respect. Debby was a rare woman and well before her time in thought, so I respect her as a visionary and the mother of CL.
Dennis Drew: 10,000 Maniacs

Seeking our fame and fortune 10,000 Maniacs moved to Atlanta in the fall of 1982. We settled in Little 5 Points, just a stones-throw from db Records,
Wax 'N Fax and Fellini's Pizza. We shopped at Sevananda and read Creative Loafing from cover to cover. We might thumb through day old copies of the Atlanta Journal-Constitution but we devoured Creative Loafing . Who was at 688 or Hedgens? The Moonshadow? Not just arts and entertainment either. Loafing told us what was really going on in Atlanta. Investigative pieces about new highways displacing old neighborhoods — the usual political corruption the straight papers avoided. Creative Loafing even had an ad where we could go to sell our plasma to make ends meet. We read about Hedgens and the Moonshadow Saloon, but most of all we dreamed of playing 688 and getting reviewed by Tony Paris.
We returned to Atlanta many times in the '80's. We became great friends with Danny Beard. There was a vacant corner lot near Wax 'n' Facts where we played some whiffle ball. He took Steve and me to Georgia Tech to see Mark Price play point guard for Bobby Cremmins. With John Salley. He took us to Fulton County Stadium to the Dale Murphy led Braves beast the Astros. Danny called them the "Lastros"
We did play 688 with the Swimming Pool Q's and again on our own several times. Our Atlanta patron Louise McGovern (she let us sleep on her floor) got us parts as extras in "The Slugger's Wife". I actually made the film cut ordering food at the Varsity. We played the Fox and Chastain Park. Creative Loafing was there every step of the way. Congratulations on 50 years.
10,000 Maniacs return to Atlanta July 29 to play the City Green at the Sandy Springs Performing Arts Center at City Springs. The Pylon Reenactment Society opens. Reserved seats are sold-out. Lawn seating is free.
Matt Terrell:Communications Director, Dad's Garage

Behind the scenes at Dad's Garage, in the back bowels of the office, we have our Wall'O'Awards that chronicles more than 20 years of (almost) always winning Creative Loafing 's "Best of Award" for Best Improv Theatre. On another wall, we have large framed posters of years and years of press clippings and reviews from Creative Loafing . Truly, without the support of Creative Loafing during our early years, Dad's Garage would not have had the recognition or community interest that we were able to build. Thank you to Creative Loafing for supporting the arts in Atlanta. Happy Anniversary!
David Ryan Harris: singer-songwriter

The late '80s early '90s music scene in Atlanta was the best of all time. There I said it.
I am incredibly grateful to have been alive in, a part of, and witness to that particular era of the Atlanta music scene. In '89 anything was possible both in terms of career trajectory and musical exploration. It was one of the last times that I felt like true originality was celebrated and rewarded. The most noble pursuit was to pilot the unchartered. Cross-genre pollination was the norm. No road maps. No cell phones documenting questionable behavior. Almost as many venues as there were bands.
And it was all right there in the CL. Established enough to be a legitimate publication, but independent enough to still be underground. No small feat. You just felt like you were doing something if you were in CL. The king maker for the cool. Long may you run.
Fish Scales: Nappy Roots and Atlantucky Brewing

Growing up aspiring to be a rapper from Middle Georgia, we always looked to Atlanta for the next sound and trend. Creative Loafing was one of the main mediums we really trusted to give us that.
Stephanie Stuckey:CEO Stuckey's, former Georgia State Representative

My go-to source for alternative views, places and people in Atlanta is Creative Loafing . It's as much a part of our cultural DNA as the Peachtree Road Race, biscuits at Mary Mac's, and Killer Mike. Giving a virtual high five to CL and looking forward to another 50 years!
Axel Lowe: Rock 100

I've been in Atlanta since 1990, and one of the first things I discovered with the free Creative Loafing magazine — it was the one thing that connected me to this "new" city. Years later, I still rely on it to keep me in the know on all the events and concerts. The only thing that's changed is the delivery. I now keep up through the Creative Loafing socials and website. Happy 50th to a great Atlanta institution!
Murray Attaway: musician, co-founder of Guadalcanal Diary

Fifty years! Half a century! Seems surreal, yet CL has been a cultural beacon for the bulk of my existence, so, I can believe it.
Way back, if I wanted to see the upcoming roster for the Great Southeast Music Hall or Rose's Cantina; when I wanted to read a profile on some unfamiliar artist; later when I nervously read reviews of my own work by Tony or David T (especially if they were mean, which was always the most fun); all of this made the Loaf indispensable to me.
Creative Loafing has always had exceptional writers and staff. Some of the most penetrating and well-written pieces on relevant issues I've ever read appeared here. And it was free.
Very happy anniversary, CL! I'll see you in 2072!
Attaway's new album will be out at the end of the year, and the third season of his podcast, "Dazzle Dudes," also comes out this year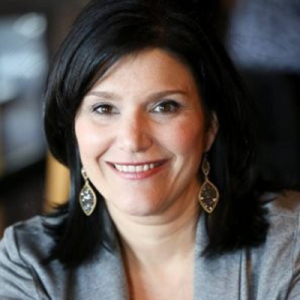 Mara Davis: Atlanta radio, TV, and podcast personality

Happy Anniversary CL!!
Back in the day we all waited for the coveted "Best Of" list. When it came out you just had to try every restaurant! I was even lucky enough to make it as Atlanta's best DJ a few times. Shameless plug, sorry. I want to highlight this because radio rarely has humans anymore. It was like winning an Oscar!! Creative Loafing has produced some terrific journalists and in its heyday was a marker of Atlanta cool culture.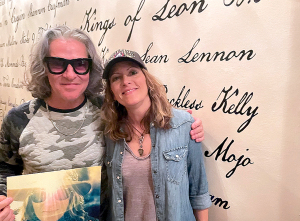 Michelle Malone: musician

Creative Loafing was always my go-to paper. I loved the Sound Board because I could find out who was playing in town. The Loaf always gave great props to us musicians. We were well represented in our community and I personally feel the paper has always supported me and my career, and has been so generous. I'm very grateful.
Michelle has just released her 17th album, 1977 and is currently on tour to support the release
Joyce Mulazzi:reader, and former advertiser in Creative Loafing's personal ads

In 1996, during the Atlanta Olympics, I placed a personal ad for my Olympic Dream man. John replied, we dated a year, married, raised two children, and will celebrate our 25th wedding anniversary in May this year. We both medaled Gold in our quest for love!
Thank you, Creative Loafing , for your entertaining and informative publication and for changing my life irrevocably and lovingly.
Mark Gunter:Fantasyland Records

Being a record store manager, and being around the local music scene, Creative Loafing has been indispensable, especially during the pre-internet '80s & '90s. Back then, you had to pick up the Loaf each week to keep up with what was going on in the local Atlanta music scene. From scanning the club/venue concert calendars, to reading the articles and reviews by one of the finest music writers/editors ever, in Tony Paris. Happy 50th Anniversary Creative Loafing!
Leigh Burns: Director, Fox Theater Institute

The Fox Theatre is often referred to as magical. Our National Historic Landmark building we believe transports our patrons to a time of wonder, joy and having time to just enjoy their lives. In the midst of this everything from the celestial blue sky to the sounds of Mighty Mo still amaze now, almost 100 years later. We hope our prominent and once threatened spot at the corner of Peachtree and Ponce serves as a reminder of Atlanta's long ago past but also encourages even more lifelong attendance of new generations.
Besides the absolutely exquisite, architectural masterpiece of our our 93-year-old building, I am most proud that all the people I meet through my job and beyond feel a part of the Fox Theatre. I am thankful for the strong attachment to the "sense of place" this has in their lives. Hardly a week goes by when I do not hear a "My first Fox Theatre memory" story. The stories often include big smiles. The lifelong loyalty makes me feel very proud of how hard each and every one of our Fox Theatre family works to make memories even now in 2022.
Creative Loafing 50-year coverage of everything arts and entertainment in Atlanta has given a guide for enjoying the best of arts and culture for all, but especially what we offer here at the Fox, as well as many of our sister theatres around the city. From literary and comedy events to large rock concerts, Creative Loafing provides the awareness and anticipation of the events and then often some of the best reviews read by many. We head into the next 50 with Creative Loafing with excitement at their growing and always dependable synopsis of all things ATL!
We are getting closer to our own important milestone---celebrating our 100 year legacy of the grand building, the shared memories of all our patrons and celebrating the past 100 years of all things Fox Theatre in 2029. From our past of many occupying presenting business, to the major threat of potential demolition, a major 1996 fire, and now most recently the global pandemic closure we look forward to celebrating all the baby steps to all the large victories. The largest of the victories of course taking place with the Save the Fox campaign in the early 70s. Those years create full circle moments as we continue paying our success forward all across Georgia and the Southeast United States through the Fox Theatre Institute.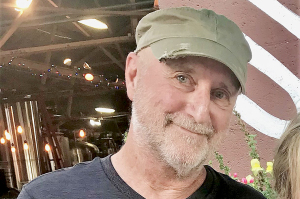 Rupert Fike:freelance writer

After ten years of San Francisco and then a Tennessee commune, I returned to Atlanta with aspirations left over from UGA Journalism school — I wanted back in the game. "The game" in those years was Creative Loafing with its five dollars a column-inch payout for whatever feature you could talk the editors into reading then perhaps running. Somehow this was terribly important to me, consuming even.
I stalked the CL offices, a moving target in those days — from a house on North Highland to West Peachtree and 10th, to Willoughby Way, here I came with my newest pitch for a story, a column, a feature! My payoff was to walk into the Yacht Club or Tortillas or Manuel's and have someone say, "Hey, I loved your piece in Creative Loafing !" That was it right there - the bohemian endorphin I had to have.
Sadly, I had to break in with "Soapbox" columns that ran, perhaps insultingly, on the letters-to-the-editor page — my first piece a review of then-unknown bands (R.E.M. and Pylon) causing cultural whiplash at the Piedmont Park Arts Festival and their subsequent banishment. Next an imagined take-over of the soon-to-be-closed Plaza Drugs by homeless activists chaining themselves to its legendary luncheonette where Urban Outfitter tee shirt tables now sit. And there was that ill-advised parenting piece in which I informed our 12 year-old daughter that her heart-throb, David Bowie, was gay. It produced angry letters.
Mostly I was driven by the need to be a part of this city's ongoing conversation. That's why I was hammering away on my father's old Underwood after a day of carpentry (five dollars a column inch wasn't going to feed a family of four) in search of legible double-spaced copy (okay, a few scratch-outs) that I could submit to Alix Kenagy or Cliff Bostock or that hired-gun Brit editor who called a staff meeting to announce that no more would any unsolicited (such an unkind word) manuscripts be considered unless they were accompanied by 10 cover story ideas. So harsh, yet I did what he said. I was under some kind of spell.
Undeterred, unsalaried, I persisted. Bang, bang, type, type, ding of carriage, crumple of paper out on our side porch with Album 88 blasting. Alix Kenagy memorably making a yawning gesture after reading (likely skimming) my 5k word opus on Oscar Wilde's visit to the Ponce de Leon springs in the 1880s. Complete with imagined stilted dialogue! I'd spent days at the Atlanta History Center thinking it was cover story worthy ($250!). Basically I was delusional.
But I kept grinding, every week a new Creative Loafing in its boxes, and almost every week I wasn't in it. I switched to short fiction, poetry. What can I say, it was the writer's life in those last pre-internet years, a writer inexplicably smitten with this free weekly that covered the intown scene, a scene that would soon become the full-throated perimeter-bridging, hip-hopping hoe-down we're all now a part of. The game we're all still in.
Priscilla Smith: artist, impresaria, No Tomorrow

Creative Loafing (even the name talks about the era when it emerged) has been an invaluable part of the creative life of countless artistic events in my (literally) decades-long flailing in the wilds of Atlanta's cultural scene. And Doug Deloach and Listening Post are absolutely a part of that. How many shows have I attended with him? How many times has he witnessed my and my various groups' offerings? How many of our audience members came because he told them to? Atlanta's not an easy city for artists. How much harder it would have been had it not been for CL.
Billy Messina:Netherworld Haunted House co-founder

When Netherworld Haunted House first opened in 1997, it was located in a 4,000 sq. ft. section of a vacant outlet mall in Kennesaw. The total cast and crew that year was about 40 people. Today, Netherworld occupies over 60,000 sq. ft., sits on 10 acres in Stone Mountain, has a namesake street address (1313 Netherworld Way) and a seasonal staff more than 10 times that of our inaugural season.
When we launched Netherworld, our goal was to offer the folks of greater Atlanta a different kind of Halloween fun, a haunted house built upon original characters and storylines. This may sound like an obvious choice now, but back in the day most every haunted house in the nation relied upon the use of licensed characters like Freddy, Jason, and Michael Myers. Suffice to say, many people were confused by Netherworld's lack of such denizens of the silver screen.
Luckily, Creative Loafing decided to support us in that first year and became one of our original sponsors. Not only did Creative Loafing help visually highlight our unique characters, differentiating us from the competition, but the mere affiliation with Creative Loafing gave us some instant cred. You see, in the days pre-internet, Atlanta's Free Alternative Weekly was THE source to find out anything new, cool or fun happening in the Atlanta area and if your business got their endorsement then it must be worth a look.
A lot has changed since 1997, people may not be picking up a newsprint the way they once did, but Creative Loafing (no matter how you read it) remains essential to Atlanta's cultural landscape and remains an essential way in which Netherworld helps remind Atlanta each year that Halloween is coming! Thanks for believing in us way back when Creative Loafing…Happy 50th!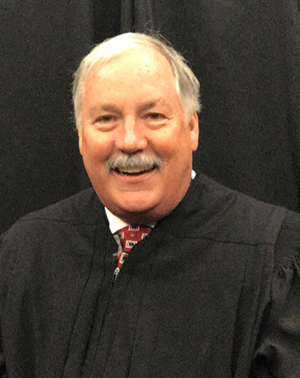 James Bodiford: Retired Cobb County Superior Court Senior Judge

I was going to law school full time and working full time. It might have been 1972, very near the beginning of Creative Loafing. I had a created a little company that delivered free magazines and Chick Eason found me. We probably had a handshake agreement. I can remember picking up the papers after college at about three o'clock on Tuesday afternoon. I could put all the newspapers in my cargo van and it wouldn't even fill it up. [As the paper grew], I would have to go to the printing plant to pick up the paper and I would fill up the van completely, probably to a dangerous point and then end up coming back once or twice because the paper had gotten so big.
I remember going into one of the Fulton County government buildings, you know, a thousand years ago and seeing a guy through a window reading Creative Loafing and he had a tie on, he had coffee and I thought, that's the guy I want to be. I want to go to work and be able to relax, not get up at 6:30 in the morning and maneuver traffic. Now, I wouldn't trade that time for anything in the world
As a judge, I try to impress on folks in the courtroom, Hey, you can do more, don't try to live up to other people's expectations, make your own. I'll never forget, there was a guy that [appeared before me] and I was giving him a bad time because he wasn't making his child payments or whatever. And I was not going to let him walk out of the courtroom. But I saw that he was working two jobs and asked about that and he said, yes, just like you did judge. He would literally work at McDonald's during the day and at 5:00 he would change uniforms and go work at Wendy's.
I said,"Listen, you're fine, you're good to go, you're doing everything you can." —CL—