BLUES & BEYOND: Challenge this!
The Atlanta Blues Challenge sends the city's best blues talent to Memphis
">
BLUES ARTISTS, START YOUR ENGINES: The Garrett Collins Project were one of the winners of 2021's Atlanta Blues Challenge.
Those looking for a taste of what Atlanta offers in terms of established local blues talent only have a few choices. They can check local listings and move between the handful of blues venues to catch local artists in their home environment. Or how about spending one (long) day, hearing the best of them duke it out on a single stage, playing their most potent material in hopes of pulling out a win in the annual Atlanta Blues Challenge (ABC)?
Many would choose the latter. And for them, the ABC is a yearly pilgrimage to get a crash course in the local blues scene. See new acts, catch up on older ones, and maybe brag that you were there at the start of someone's career who later takes off for national stardom. You never know.
The 2022 Challenge takes place on Sunday, August 21st at the sonically impressive, and relatively expansive, Madlife Stage & Studios, in Woodstock. The deadline for entry has already passed, but the audience needs to come prepared to hang for a while since it's scheduled from 1PM-9PM. However, only 12 acts are allowed to perform, so there are plenty of opportunities to hear a hefty helping of each participant's sound.
The three categories of competition are Youth, Solo/Duo and Band. The winners get (most of) their expenses paid to participate in Memphis representing the Atlanta Blues Society (ABS) during the International Blues Challenge (IBC), tentatively scheduled for January, 2023. There is also a People's Choice award. Last year's ABC winners were The Garrett Collins Project (band) and Brandon Reeves (solo), both of whom have been profiled in previous Blues & Beyond columns.
August heats up with these Blues & Beyond events.
Fri., August 5


Trigger Hippie/Hughes Taylor, Smith's Olde Bar — Ex-Black Crowes drummer/co-founder Steve Gorman has been jettisoned from that band's Christmas list after penning a scathing book about his years in one of rock's more dysfunctional outfits. He has since decamped to Trigger Hippie, an outfit that once featured headliners Joan Osborne and Jackie Green. Both have left but the remaining members crank out some tough, bluesy rocking, fronted by soul singer Amber Woodhouse.
$25-30. 8:00 p.m. Smith's Olde Bar, 1578 Piedmont Ave. NE, 30324. 404-875-1522.www.sob.com
Sat., August 6
Town Mountain, Eddie's Attic — This Asheville based six piece has been grinding out their sweet combination of folk, country and bluegrass for 15 years. A recent high profile relationship with roots label New West has yielded the album Lines on the Levee to be released this October so expect to hear lots from that. Their increased popularity demands early and late shows at this intimate venue. Be sure to request their sizzling cover of Springsteen's "I'm on Fire."— Hal Horowitz
$15. 7:00 and 9:00 p.m. Eddie's Attic, 515-B N. McDonough St., Decatur, 30030. 404-377-4976. eddiesattic.com
ZZ Top, Cadence Bank Amphitheater at Chastain Park — That Lil' Old Band From Texas' rocking, bluesy boogie won't change much after the death of original bassist/sometime singer Dusty Hill last year. It remains Billy Gibbons' show and all he has to do is dig into the trio's long list of hits to make it another smokin' 'n' crowd pleasing concert; the kind the band has been delivering for some 50 years. Still, you can't help but wish they would change their schtick, even a little.— Hal Horowitz
''$22-$181. 8:00 p.m. Cadence Bank Amphitheater at Chastain Park, 4469 Stella Dr. NW., Atlanta, 30342. 404-733-5012. www.livenation.com/venue/KovZpZAEkAaA/cadence-bank-amphitheatre-at-chastain-park-events
Sun., August 7
Fantastic Cat, Eddie's Attic — You have to love any band that names its debut The Very Best Of as this quartet of rootsy singer/songwriter's does. All four contribute tunes and vocals as they shift from Dylan circa Highway 61 Revisited rocking, to NRBQ, Rockpile and Tom Petty organic strumming. Highly recommended. Note the early start.
$12. 6:00 p.m. Eddie's Attic, 515-B N. McDonough St., Decatur, 30030. 404-377-4976. eddiesattic.com
Wed., Aug. 10-Thurs. Aug. 11
John Hiatt & the Goners/The Suitcase Jacket, City Winery — At this stage, Hiatt is an iconic singer/songwriting veteran. Nearly forty years, and almost as many label affiliations after his 1974 debut, he's still spinning stories that make you laugh, cry, howl and dance, all with a veteran band featuring guitarist Sonny Landreth cranking out behind him.
$75-95. 8:00 p.m. City Winery, 650 North Ave. NE., 30308. 404-496 37912 citywinery.com/Atlanta
Sat., August 13
America, Atlanta Symphony Hall — Still looking for those alligator lizards in the air fifty years after they started, these breezy Brits have become synonymous with harmonious vocals and soft rock. It has been 15 years since their last album of original material, but no one comes to hear the new stuff. So sit back, relax and float down Ventura Highway with yacht rockers who popularized the genre before it had a name.
$39-99. 8:00 p.m. Atlanta Symphony Hall, 1280 Peachtree St., 30309. 404-733-4900. www.aso.org
Thurs., August 18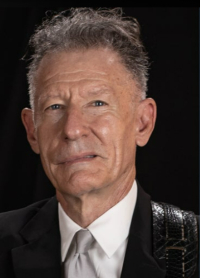 Lyle Lovett and his Large Band/Chris Isaak, Atlanta Symphony Hall — Lyle Lovett's unusual but always frisky combination of Texas swing, country, blues and dryly humorous singer/songwriter material has never been duplicated for a reason; it's difficult to pull off with the ease and authenticity he exudes. His new album, 12th of June , the first of new material in a decade, is an instant classic. Isaak's Orbison/Elvis vibe sweetens the pot for a wonderful night of roots music performed by veterans who always deliver a great Americana show.
$69-164. 8:00 p.m. Atlanta Symphony Hall, 1280 Peachtree St., 30309. 404-733-4900. www.aso.org
Sat., August 20
Rebirth Brass Band, Terminal West — It's a dance party y'all. The funky sounds of New Orleans come alive whenever the Rebirth Brass Band takes the stage. Sitting isn't a possibility as they prance and cavort around, bringing the spirit of their hometown with them as they have been doing for forty years. Dancing required.
$27.50-32.50. 8:00 p.m. Terminal West, 887 West Marietta St. NW C., Atlanta, 30318. 404-876-5566. www.Terminalwest.com
Sun., August 21
The Shootouts, Eddie's Attic — Rockabilly, Tex-Mex, country swing, twang, honky tonk, whatever it is that Asleep at the Wheel has been doing for the past half century… all combine in The Shootouts' eclectic Texas based music. It's upbeat, energetic, fun, a perfect way to cap the weekend and the best ten bucks you'll spend.— Hal Horowitz
$10. 6:00 p.m. Eddie's Attic, 515-B N. McDonough St., Decatur, 30030. 404-377-4976. eddiesattic.com
Thurs., Aug. 25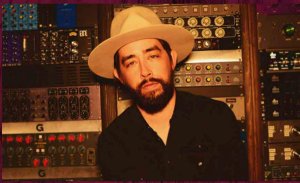 Jackie Greene, City Winery — Multi-instrumentalist Greene has been better known as a high profile sideman (Black Crowes, Trigger Hippie) than a frontman, although he has released nearly a dozen albums under his own name. His soulful voice carries music that skirts Americana, blues, singer/songwriter and roots rock without falling into any specific category. But it's all cool, professional and heartfelt.— Hal Horowitz
$20-32. 8:00 p.m. City Winery, 650 North Ave. NE., Atlanta, 30308.404-496-3791.Citywinery.com/Atlanta
Fri., Aug. 26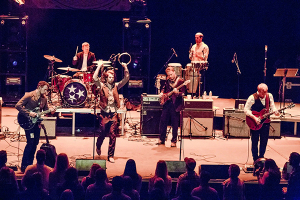 Dirty Guv'nahs/The Stews, The Eastern — Even though their name sounds like something out of the UK, Knoxville, Tennessee's Dirty Guv'nahs sextet cranks out good ole' boy Southern rocking with a side helping of blues, pop, country and enough Black Crowes and Rolling Stones influences to make flash back to Sticky Fingers. Look for music from 2021's Revival, their most polished work which includes the song "Good Night Down in Georgia" that oughta get the crowd worked up.
$37.50-79.50. 8:30 p.m. The Eastern, 777 Memorial Dr. SE., Atlanta, 30316. www.easternatl.com
The Lumineers/James Bay, State Farm Arena — Other than co-founders Wesley Schultz and Jeremiah Fraites it has never been clear who is actually in The Lumineers at any given time. The Denver twosome, with backing musicians, are touring behind their 2022 album, Brightside, as good an indication of their occasional sing-along indie folk as any. How their generally low-key music translates to a large venue is unclear, but the place will light up when they dive into the decade old "Ho Hey." Young UK soul pop singer Bay makes a solid opener.— Hal Horowitz
$35-155. 7:30 p.m. State Farm Arena, One State Farm Dr., Atlanta, 30303. www.statefarmarena.com
Sat., Aug. 27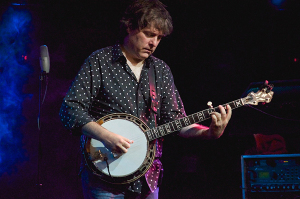 Bela Fleck My Bluegrass Heart, The Eastern — The banjo toting Fleck may not have been the first artist to cross bluegrass over to the jam band crowd with his Flecktones outfit, but he was certainly the most popular. And he's never stopped innovating or releasing solid albums that mix bluegrass with jazz, classical or world music. He tours behind the titular instrumental new release that displays his amazing chops.
$39.50-99.50. 8:00 p.m. The Eastern, 777 Memorial Dr. SE., Atlanta, 30316. www.easternatl.com/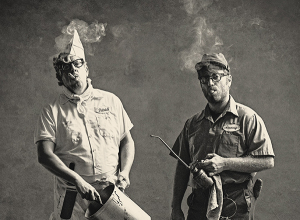 The Black Keys/Band of Horses, Ameris Bank Amphitheatre — Dan Auerbach and Patrick Carney have been getting back to their grimy Mississippi by way of Akron blues roots of late with three tough, raw albums in the past four years. It's a cool return to form and should really connect on stage where you can see the sweat fly. The often dreamy Americana openers have lost some steam from their mid-00's prime but will likely attract old fans to hear their new music, which sounds a lot like the old stuff.
$39-129. 7:00 p.m. Ameris Bank Amphitheatre, 2200 Encore Parkway, Alpharetta, GA. 30009. 404-733-5010. www.encoreparkamphitheatre.com
Georgia Jam, Gas South District Arena— Despite headliners Jefferson Starship with only one original member left and having little or no connection with the state, the rest of the lineup which features the irrepressible Drivin' 'N Cryin', Michelle Malone, Mother's Finest and a rare performance from Athens' Love Tractor should provide enough blues rocking fun to justify the full day affair. — Hal Horowitz
$59-119. 12:00 p.m. Gas South District Arena, 6400 Sugarloaf Pkwy. Duluth, 30097. 770-626-2464. www.georgiajam.com/
Mon., Sept. 5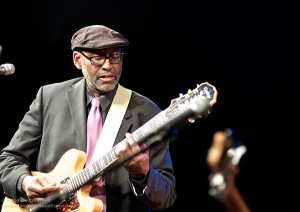 WRFG Labor Day Blues Barbeque, Park Tavern — The lineup wasn't confirmed at press time, but this annual fund raiser is always a blast as local up and coming as well as established blues based acts bring their A game. This year's honoree is Frankie Lee Robinson, frontman of Frankie's Blues Mission, who also performs.
$TBA. 1:00 p.m. Park Tavern, 500 10th St. NE, Atlanta, 30309. 404-249-0001. www.parktavern.com
Please send upcoming blues events to consider for CL's Blues & Beyond concert calendar to hal.horowitz at creativeloafing.com.