>>

Content

>>

BLUES & BEYOND: Turn the page to 2023 with new local music
BLUES & BEYOND: Turn the page to 2023 with new local music
Some of Atlanta's favorite roots and blues acts get busy with releases
Sometimes we go months or even years without local acts releasing new music. Lately, a handful of Atlanta-bred roots oriented outfits have, or will soon deliver, CDs to further their careers. Some, like Amy Ray, have already been explored in this column. Others, like those below, display the wide eclecticism of the city. Even though some of the artists have moved away from Georgia, they are still considered regional stars embraced by the Atlanta music community.
Kevn Kinney: Think About It (Drivin N Cryin Records)
Released in early December with little advance fanfare, Drivin' 'N Cryin's frontman takes a major off-ramp for his first solo stab in a decade. The album's two sides display very different musical approaches, both more intimate than what you'd expect from the red clay rock, folk and country with which he is most associated. Side one features bassist Kevin Scott and drummer Darren Stanley crafting a soft, supple folk/jazz concoction with Kinney often narrating the lyrics. The second ramps up the sound, just slightly, as half of R.E.M. (Peter Buck and Bill Berry) bring moderately electrified strumming to Kinney's distinctive nasal voice and oblique lyrics. Recorded in Athens with David Barbe (Sugar, Drive-By Truckers) keeps the local juices flowing. As its title implies, and Kinney says in his notes, "The whole record is a Jim Jarmusch black-and-white soundtrack to being lonely…." Catch him opening for the Amy Ray Band at the Variety Playhouse Saturday, Feb. 25.



Larkin Poe: Blood Harmony (Tricki-Woo)
Some locals may remember them as the Lovell Sisters Band, but the guitar slinging Rebecca and Megan Lovell have found substantial success after moving from Marietta to Nashville and morphing into Larkin Poe. Their sixth studio release stays the course with a load of swampy blues rocking originals as thumping and sleazy as anything from ZZ Top in their pre-synth prime. Rebecca has become a confident, convincing singer and along with a batch of robust songs this album, on their own Tricki-Woo label, should push them to the top tier of contemporary blues rockers with their feet firmly in the past.
Rising Appalachia: Live from New Orleans at Preservation Hall (Rising Appalachia)
Atlanta's other sister duo comprised of Leah Song and Chloe Smith returned to New Orleans, where they once lived for seven years, to record this rousing, hour-long acoustic set with a full band and guests at the legendary venue. The music borrows from world, blues, country, folk, Cajun, gospel and of course jazz as their voices skip, intermingle and bounce off each other on a set of classics and original compositions recorded live but without an audience. It's not their first concert album but it's arguably their best as they co-mingle their diverse rootsy influences with social issues all into a sizzling set displaying their eclectic talents. And they're clearly having a blast doing it.
Eddie 9V: Capricorn (Ruf)
The follow-up to Brooks Mason's (recently changed to Kelly) well received Ruf label debut from 2021 substantially ramps up the production, sound, and original composition quality. He also shifts from straight blues to rugged Southern fried soul. The eleven tracks (three are covers), recorded in Macon's titular studio, skew closer to Al Green territory vocally, especially on the Memphis styled grinding cover of Bonnie Raitt's hit "About to Make Me Leave Home Girl." He goes pure gospel on a version of the traditional "Mary Don't You Weep," brings in horns and turns in a tough, gritty, rootsy set that could have been released during Capricorn's mid-70's heyday. Brother/bassist Lane produces and co-writes the originals and Atlanta guitar ace Cody Matlock plays rhythm guitar.
Start 2023 off with a bang — with these Blues & Beyond events:
Thurs., Jan. 5
Joe Alterman, Eddie's Attic — Local jazz/soul pianist Alterman has been on the road in the US and abroad, applying his fingers to the 88s gaining to national and international recognition. Welcome him home with a date in the perfect local venue/listening room to best appreciate his talents. It may be one of the last times he plays a club this small.
$20. 7:00 p.m. Eddie's Attic, 515-B N. McDonough St., Decatur, 30030. 404-377-4976. eddiesattic.com
Fri., Jan. 6
Peter Karp, Eddie's Attic — Soulful bluesman Karp is a local favorite who appears here often and has generated a substantial following. Although his albums are excellent, especially his most recent Magnificent Heart, it's live where his talents are most impressive. The guitarist/singer/songwriter has just returned from an Italian tour; he should be primed for more great gigs in the US. Delta Moon fans alert: Mark Johnson is a member of Karp's band.
$15. 7:00 p.m. Eddie's Attic, 515-B N. McDonough St., Decatur, 30030. 404-377-4976. eddiesattic.com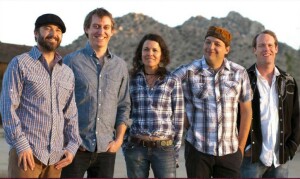 Donna the Buffalo, City Winery — The upstate New York combo has been playing rootsy Americana since 1989, before the term was coined. Their combination of funky, earthy sounds is frisky fun which you really have to experience live to appreciate. Elements of jam band, indie folk, zydeco, reggae and funky pop combine for a joyous evening guaranteed to leave you feeling better when you exit than when you got there.
$22-35. 8:00 p.m. City Winery, citywinery.com/Atlanta
Sat., Jan. 7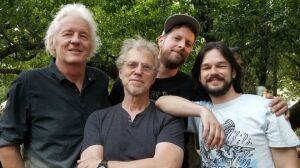 Randall Bramblett Band, Red Clay Theater — Multi-instrumentalist/singer/songwriter Bramblett is no stranger to the area. His many appearances have created a substantial following for the dusky voiced musician and his incredible backing unit. Now in his mid-70's, he's as passionate about his music as ever and his most recent release, 2020's Pine Needle Fire, is one of his best in an impressive catalog of Southern shaded, often brooding, soulful rock.
$24. 8:00 p.m. Red Clay Music Foundry. eddieowenpresents.com 
Thurs., Jan. 12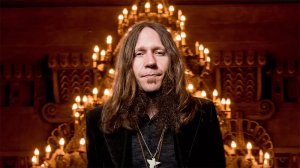 Charlie Starr with Benji Shanks, Buckhead Theatre — Starr takes one of his occasional sabbaticals away from frontman status in the tough Southern rock bluster of Blackberry Smoke for a more intimate, introspective approach. Along with guitarist and fellow Smoke member Benji Shanks, the duo unplug for a sweet trip through the more pensive side of the music he loves. Starr will dig back into his own catalog and throw in some cool covers which, in the past, have included ones from Dylan, Petty and Starr's biggest influence, the Allman Brothers Band.
$21-49. 8:00 p.m. Buckhead Theater, 3110 Roswell Rd. NE, 30305. 404-843-2825. livenation.com 
Fri., Jan. 13
Tyler Bryant and the Shakedown, GA-20, Terminal West — This terrific double bill features the gusty, bluesy, razor edged Southern tinged rock and roll of Tyler Bryant who is promoting a tough new album appropriately titled 'Shake the Roots.' Blues purists GA-20 return to town as openers who will blow up the joint with their two guitar/drums, bass-free boogie attack. Guaranteed fire.
$17-20. 8:00 p.m. Terminal West, 887 West Marietta St. NW C., Atlanta, 30318. 404-876-5566. terminalwest.com
Sat., Jan. 14
John McEuen and the Circle Band, Eddie's Attic — Nitty Gritty Dirt Band co-founder McEuen goes the solo route, with his own band, for this rare club show. He is a legendary string player, accomplished on guitar, fiddle, mandolin and banjo, with a catalog so thick with bluegrass and folk classics, it's likely no two shows are the alike. This one features music and stories behind the NGDB's 1972's iconic album, Will the Circle Be Unbroken.
$28. 7:00 p.m. Eddie's Attic, 515-B N. McDonough St., Decatur, 30030. 404-377-4976. eddiesattic.com 
Jason Ringenberg, Eddie's Attic — The founder of Jason & the Scorchers has been juggling two careers since the dissolution of that influential country punk outfit. First as the singing/songwriting country rocker who pushed the Scorchers into moderate fame, then as Farmer Jason, a well-regarded children's artist replete with sing-along choruses about nature and wildlife. He will likely stick with the former on this date, singing tunes from 2021's rugged Rhinestoned release.
$20. 9:00 p.m. Eddie's Attic, 515-B N. McDonough St., Decatur, 30030. 404-377-4976. eddiesattic.com 
Tues., Jan. 17-Wed. and Jan. 18
Chuck Prophet, Josh Rouse, Eddie's Attic — There are few acts quite as exciting as West Coast rocker Prophet and his full Mission Express band. He'll be solo for this date, which he shares with fellow Americana singer/songwriter Rouse, but Prophet will still be entertaining, though not quite as plugged in and rowdy. Rouse features tracks from 2022's breezy pop oriented Going Places.
$30. 8:00 p.m. Eddie's Attic, 515-B N. McDonough St., Decatur, 30030. 404-377-4976. eddiesattic.com 
Wed., Jan. 18
Amy LaVere and Will Sexton, Red Clay Theater — There just aren't that many stand-up bass playing front people, let alone women. But Amy LaVere has staked out that territory on a clutch of moody albums, first as a solo artist, then with husband/guitarist Sexton. He adds tough and tender accompaniment to her expressive songs and adds some vocals, too.
$22. 8:00 p.m. Red Clay Music Foundry. eddieowenpresents.com 
Thurs., Jan. 19
Andrew Duhon, Eddie's Attic — As soon as you hear folksy singer/songwriter Duhon's velvety, soulful burr of a voice, you know you're in the presence of a special talent. He doesn't release many albums, but they are all beautifully crafted examples of an artist who knows his strengths and plays to them. That's especially the case on his latest, 2020's lovely and often touching Emerald Blue, which he will feature tonight.
$18. 9:00 p.m. Eddie's Attic, 515-B N. McDonough St., Decatur, 30030. 404-377-4976. eddiesattic.com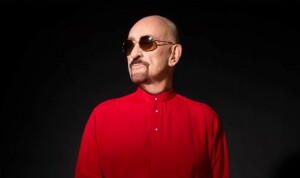 Dave Mason, City Winery — Mason was only a member of Traffic for a short while, but the songs he contributed to that '60s folk/jazz/pop outfit, like the evergreen "Feelin' Alright," have kept his name alive when slicker solo hits such as "We Disagree" no longer resonate. He's a powerful singer, underrated lead guitarist and, if he recorded nothing other than his work with Traffic — or his still fresh 1970 solo debut, Alone Together — his classic rock legacy rock would be cemented.
$70-85. 8:00 p.m. City Winery, 650 North Ave. NE., 30308. 404-496-3791. citywinery.com/Atlanta''
Fri., Jan. 20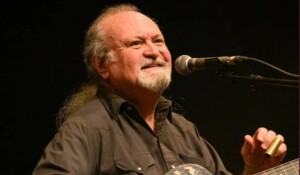 Tinsley Ellis, City Winery — The show's subtitle, "Acoustic Songs and Stories," tells you much, but surely not all, of what to expect. Atlanta's blues rocking veteran unplugs and gets chatty, mining his catalog for some dusty gems and letting loose on some of his favorite covers. It's the first time he has performed an entire show solo, which should make for a warm, comfy and even enlightening January evening.
$30-38. 8:00 p.m. City Winery, City Winery, 650 North Ave. NE., 30308.404-496-3791.Citywinery.com/Atlanta
Sunny Sweeney, Smith's Olde Bar — If country singer/songwriter Sweeney's new breakup album, Married Alone, becomes as popular as it should, based on its combination of forthright lyrics, honest vocals and memorable melodies, this is the last time you'll be able to see the veteran (her first album was released in 2007) in a space this cozy. Don't miss it.
$15-20. 8:00 p.m. Smith's Olde Bar, 1578 Piedmont Ave. NE, 30324. 404-875-1522. sob.com
Cleveland P. Jones: Songs in the Key of Stevie, Variety Playhouse — ATL Collective singer Jones is a Berklee College of Music graduate who has returned to Atlanta reinvigorated and energized. He has already contributed to tributes for Sade and even Bruce Springsteen, but presenting the music of Stevie Wonder is clearly in his wheelhouse. The advance publicity promises interpretations of the soul legend's hits along with deeper tracks.—Hal Horowitz
$22-25. 8:30 p.m. Variety Playhouse, 1099 Euclid Ave. NE. Atlanta, GA. 30307. 404-504-7354. variety-playhouse.com
Sat., Jan. 21
Oliver Wood Trio, Chris Kasper, Eddie's Attic — Although Nashville by way of Atlanta resident Wood is currently known as frontman for The Wood Brothers, he remains fondly remembered for his years fronting King Johnson at the Northside Tavern. Those days are gone but they have been memorialized in the recent Northside documentary in which he appears. Wood will likely dig back on this rare solo date to some of those songs, as well as perform newer ones from 2021's Always Smilin' release.
$26.50. 9:00 p.m. Eddie's Attic, 515-B N. McDonough St., Decatur, 30030. 404-377-4976. eddiesattic.com
Dexter Romweber Duo, The Masquerade — Not everyone gets a full throated endorsement from Jack White — "Dex Romweber was and is a huge influence on my music. I owned all of his records as a teenager…" — but, let's face it,Romweber's shows can be erratic. Yet, when he's on, Romweber coalesces the history of Southern music (country, blues, rockabilly and soul) into a gutsy, idiosyncratic set that neither you, nor he, has any idea where it goes next, which is sometimes off the rails. Pure rock'n' roll.
$13. 8:00 p.m. The Masquerade, 650 North Ave. NE., 30308.404-577-8178. masqueradeatlanta.com 
Sun., Jan. 22
Bill Sheffield Fund Raiser, Blind Willie's (afternoon show)— The iconic Atlanta blues guitarist, who has been playing professionally since the early '70s, suffered a stroke on Nov. 30th. This event — which starts at 3:00 in the afternoon — is a benefit to raise money to help with his recovery. (If you can't make the show, but would still like to help out with expenses, a GoFundMe page has been establish, with donations being accepted, here.
$ Donation. 3:00 p.m. Blind Willie's, 828 N. Highland Ave., Atlanta, 30306. 404-873-2583. blindwilliesblues.com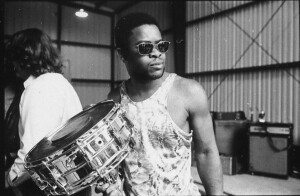 Big Band of Brothers: A Celebration of the Allman Brothers Band, Symphony Hall — This live performance — postponed for a year — offering jazz interpretations of the legendary Macon-based band's catalog gets extra credibility with the inclusion of original ABB drummer Jaimoe. Initially formed in 2019 to promote the album of the same name, the horn-fueled ensemble's brassy arrangements of the Allman's work are creative, challenging, and a refreshing way to approach songs you've probably heard many times covered by less inventive outfits.
$39-89. 8:00 p.m. Atlanta Symphony Hall, 1280 Peachtree St., 30309. 404-733-4900. aso.org
Mon., Jan. 23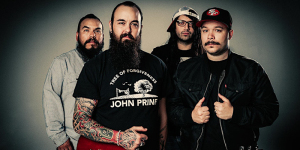 Delta Bombers, Eddie's Attic — The Las Vegas-based Bombers have been pounding out rugged rockabilly/country-laced rock 'n' roll since 2008, leaving their sweat on a variety of club stages along the way. Their last full album was back in 2018 — check it out for a roaring version of "Sympathy for the Devil" — but they've released a handful of singles since, all rollicking and buzz worthy. The more sedate surroundings of Eddie's would seem an odd venue for this gutsy music, but they oughta tear it up nonetheless.
$15. 7:00 p.m. Eddie's Attic, 515-B N. McDonough St., Decatur, 30030. 404-377-4976. eddiesattic.com
Wed., Jan. 25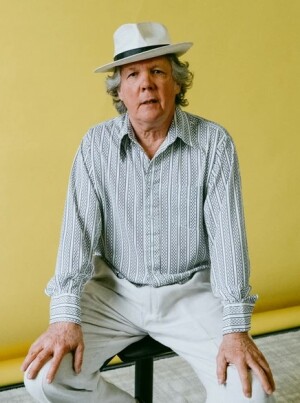 Steve Forbert, The Hunt House — Despite giving it his best shot, folk rocker Forbert could never follow up the popularity of his lone 1979 radio hit, "Romeo's Tune." But his songwriting continues to grow, and the many albums he has steadily released since show he hasn't lost his gift of melody, enhanced by his charmingly scratchy voice. Why he's not a lauded icon of Americana is impossible to understand, but Forbert, now pushing 70, still burns it up on stage.
$TBA. 6:00 p.m. The Hunt House, 1127 White Circle NW., Marietta, 30060. 770-396-5391. hunthousemarietta.com
Fri., Jan. 27
Al DiMeola, City Winery — Whether he's plugged in or acoustic, ex-Return to Forever guitar slinger DiMeola is one of the finest six string players in the world. A recent set of Beatles covers, his second, shows the inventive arranging skills along with the eye-popping technical prowess that made him a young prodigy in his jazz fusion days. This comfy club with its precise sound system is the perfect environment to best appreciate DiMeola's legendary talents.
$45-65. 6:30 and 9:30 p.m. City Winery, City Winery, 650 North Ave. NE., 30308. 404-496-3791. citywinery.com/Atlanta
Charlie Mars, Eddie's Attic — Folk-pop singer/songwriter Mars has been cranking out albums intermittently since 1995. He had some early success, but like many in his profession, the obvious quality of his work hasn't resonated with a larger audience. He's a frequent visitor to this venue and has amassed a dedicated audience over the years, his shows displaying his song-crafting talents as well as his innate ability to connect with audiences through engaging between song stories.
$15. 9:00 p.m. Eddie's Attic, 515-B N. McDonough St., Decatur, 30030. 404-377-4976. eddiesattic.com
Sat., Jan. 28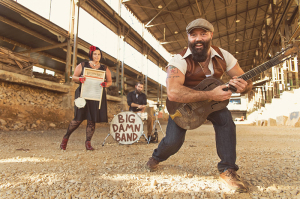 Reverend Peyton's Big Damn Band, Smith's Olde Bar — Raw, raucous and totally American, Peyton's trio, with his shotgun-riding percussionist wife Breezy and a drummer, is all that's needed to bring the revelry. "Please Don't Tell Me You're Too Cool to Dance" he sings as blues, garage and unruly country co-minglei n the music of this stripped down three piece, making Peyton's outfit a sort of distant cousin to Southern Culture on the Skids' energized, low rent, party rock.
$17-22. 9:15 p.m. Smith's Olde Bar, 1578 Piedmont Ave. NE, 30324. 404-875-1522. sob.com
Clay Cook, Eddie's Attic (early show) — Although best known for his association with the Zac Brown Band, Cook got his start working with John Mayer, and was even a member of both the Marshall Tucker Band and Sugarland for a spell. He's solo tonight, but will likely touch on some Zac Brown Band tunes as well as the rootsy music available on his seven rugged, Southern rock styled albums recorded under his own name.
$20. 7:00 p.m. Eddie's Attic, 515-B N. McDonough St., Decatur, 30030. 404-377-4976. eddiesattic.com 
Pony Bradshaw, Eddie's Attic (late show) — He's a North Georgia Rounder, as his new album is titled, with  Bradshaw's acoustic Americana tinted with the country and blues of his home state. His lyrics are fine-tuned to read like poetry. Combined with his yearning voice and often atmospheric personal songs, the result is riveting.
$12. 9:15 p.m. Eddie's Attic, 515-B N. McDonough St., Decatur, 30030. 404-377-4976. eddiesattic.com 
Tues., Jan. 31
Margo Price, The Deslondes, Variety Playhouse — Price's classic, trilling voice is a potent and authentic mix of Loretta Lynn and Emmylou Harris. She's genuine enough to have captured the attention of Jack White, who released her solo 2016 debut on his label. That put her on the road map to notoriety and she hasn't stopped since, recording two more terrific albums, with a third due next month, which finds her in a more Tom Petty-styled, rock oriented direction. The Deslondes, from New Orleans, mix country with a more laconic vibe, making for excellent openers.
$26.50-49.50. 8 p.m. Variety Playhouse, 1099 Euclid Ave. NE. Atlanta, GA. 30307. 404-504-7354. variety-playhouse.com
Please send upcoming blues events to consider for Creative Loafing's Blues & Beyond concert calendar to hal.horowitz@creativeloafing.com.
---