ATL UNTRAPPED: The Best of Atlanta hip-hop 2022
Welcome to the inauguraul ATL Untrapped Awards
Like clockwork, year-end music lists start clogging online editorial channels as soon as the calendar hits the first day of December. While a lot can be said about the content of those year-end rankings, one major problem with them is their timing. Since they are typically drafted in November and published in December, music released during the final stretch of the year often gets overlooked. When combined with the fact that those lists also regularly fail to include underground, experimental, and rising acts, it's easy to understand why some people write them off entirely.
That's why the ATL UNTRAPPED column for January — which is almost always an unbearably slow month for countless businesses and industries — will henceforth be dedicated to highlighting the accomplishments of local hip-hop artists from the year prior. Thus, I present to you the inaugural ATL Untrapped Awards.
In contrast to other music award ceremonies that crown one album or song as the superior offering of the year, the Untrapped Awards aim to honor and represent the eclectic array of Atlanta's local hip-hop scene. As a result, the first three award categories — Songs of the Year, Records of the Year, and Music Videos of the Year — will each feature five winners. That being said, there are admittedly a select number of artists whose years were just too important or impactful to not emphasize on an individual basis. Therefore, the last two categories — "Re-Up of the Year" and "Untrapper of the Year" — will only be awarded to one artist each.
Before we get into the awards, it goes without saying that there are plenty of amazing artists who, unfortunately, are not featured in any of the categories below. However, that doesn't mean that their contributions to the local hip-hop scene are inherently bad or not valued.
As Drake said during his 2019 Grammy speech in which he shitted on the award show's declining validity while accepting the Best Rap Song trophy for "God's Plan," "You've already won if you have people singing your songs word for word, if you're a hero in your hometown. Look, if there's people who have regular jobs who are coming out in the rain, in the snow, spending their hard earned money to buy tickets to come to your shows, you don't need this right here. I promise you, you already won."
This column would go on forever if I was to shout out all of the great artists that call Atlanta home, but just know that every single one of you who continues to push the culture forward is greatly appreciated. So without further ado, here are the inaugural ATL Untrapped Awards.
Category 1: Song of the Year

JELANI IMANI: "who tf? (STOP BUYIN VIEWS)" ft. Lil Rib.
CREDIT: Courtesy of the artist

CAM THE ARTISAN: "Circles"
CREDIT: Courtesy of the artist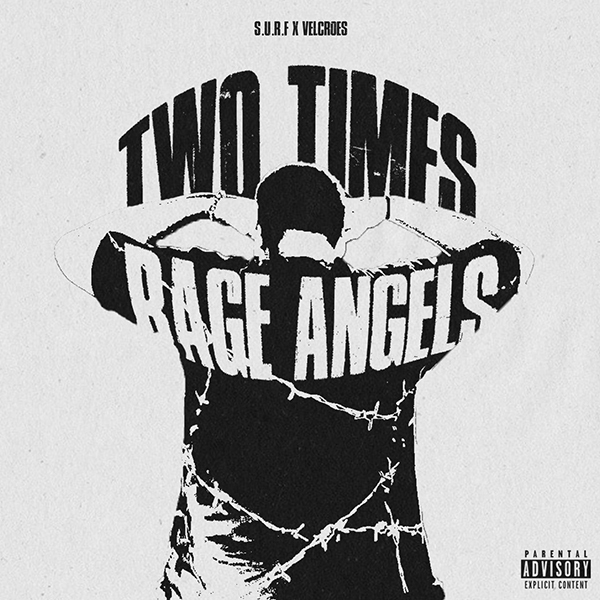 S.U.R.F.: "Two Times" w/ Velcroes
CREDIT: Courtesy of the artist

OMERETTÀ THE GREAT: "Sorry Not Sorry"
CREDIT: Courtesy of the artist

BOREGARD.: "Comply"
CREDIT: Courtesy of the artist
Record of the Year

DVDX & JUBERLEE: "Sensory Overload"
CREDIT: Courtesy of the artist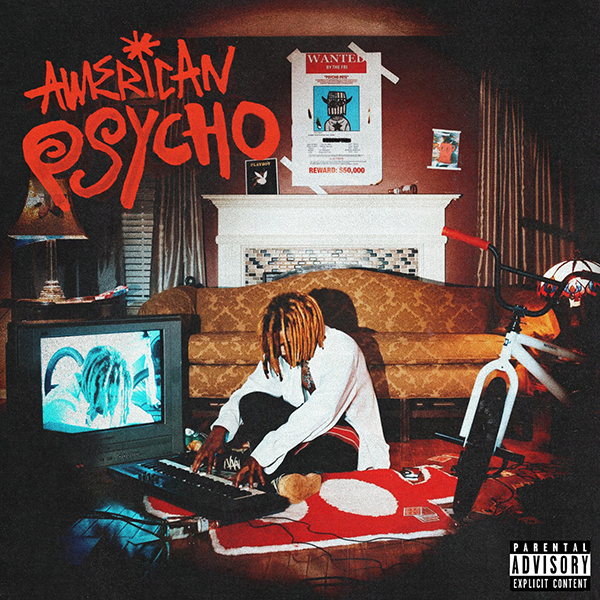 ZAIA: "American Psycho."
CREDIT: Courtesy of the artist

BEN REILLY: "Freelance: Charlie"
CREDIT: Abstract Media/AWAL Recordings

MERCURY: "tabula rasa."
CREDIT: Courtesy of the artist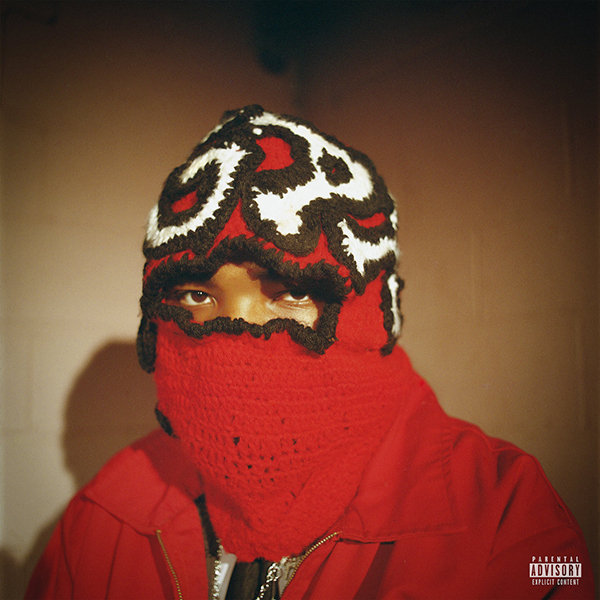 S.U.R.F.: "Rage Angel."
CREDIT: Courtesy of the artist

Music Video of the Year

CAM THE ARTISAN: "Believe It." Watch here.
CREDIT: Jacob Rink & Cam The Artisan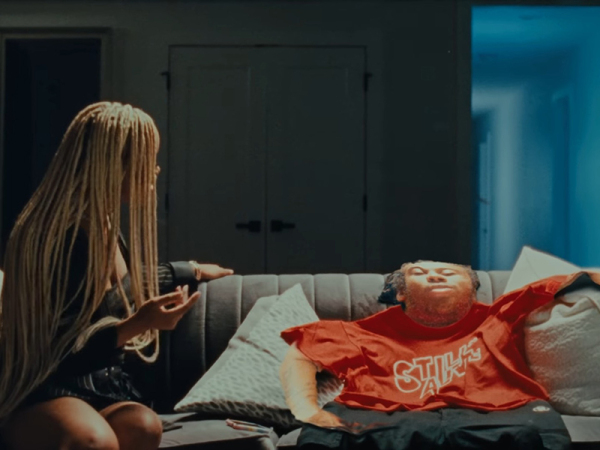 KENNY MASON: "Dip" ft. Davidthetragic. Watch here.
CREDIT: JMP

BEN REILLY: "Agenda." Watch here.
CREDIT: Jacob Rink

BEN REILLY: "Brand New Free." Watch here.
CREDIT: Jacob Rink

DVDX & JUBERLEE: "Medicine." Watch here.
CREDIT: DvDx
Re-Up of the Year

Zaia
Honorable Mention: B.o.B. and Rich Homie Quan
Success and progression go hand in hand with failure and regression. Whether it's due to an artistic slump, label issues, or personal struggles, artists may "fall off" or take time away from music for a myriad of reasons. However, what matters most is how they adjust to setbacks and come back even stronger, and that's why the fourth category of the ATL Untrapped Awards is dedicated to artists who successfully bounced back when their back was against the wall. With that said, the inaugural recipient of the Re-Up of the Year award goes to Zaia.

NO PLASTIC: Zaia kept it real on his 2022 comeback album, "American Psycho."
CREDIT: Ace @acetorie
During a promising two-year run as an artist signed to Sony Music and the revamped Arista Records, Zaia released the vivid five-track EP RESET in 2019 and the increasingly genre-fluid project VERY ALONE in 2020. After that, however, listeners didn't receive any new music from Zaia for over two years. He finally resurfaced last fall with the release of "BMX," but when he did, things were different. His previous label and management situation had dissolved, and for the first time since his breakout 2018 EP Drive, Zaia was once again an independent artist. Many artists would have struggled to swallow their pride and keep pushing forward, but Zaia returned with a vengeance.
On November 11, he unleashed American Psycho, his first project in over two years and his longest effort to date. The 12-track record marked a significant stylistic shift for the Zaia, and throughout the incredible conceptual project, he bared his soul and got candid about his mental health and the ups and downs of his journey in the music industry. The project arrived via Zaia's newly formed label (Delirium Records), and the self-funded effort has already proven to be a success. Although his latest release has only been out for two months, Zaia managed to notch 8.3 million streams on Spotify alone this year, and in 2023, he'll be hitting the road as an opener for RIZ LA VIE.
That's how you re-up! Congratulations, Zaia!
Untrapper of the Year

S.U.R.F.
Honorable Mention: BOREGARD. and Ben Reilly
On OutKast's "SpottieOttieDopaliscious," Big Boi rapped, "Can't gamble feeding a baby on that dope money/Might not always be sufficient/But the United Parcel Service and the people at the post office didn't call you back because you had cloudy piss/So now, you back in the trap/Just that: trapped!"

UNTRAPPER OF THE YEAR: S.U.R.F. is the hardest-working artist in Atlanta.
CREDIT: MOJA @justmoja_
From the streets to the booth, the trap is a cultural fixture in Atlanta. The trap has funded and derailed countless rap careers, and it also spawned the birth of trap music, which still remains one of Atlanta's most profitable exports. The name of this column was inspired by the artists in the city's diverse underground soundscape who don't necessarily fit within the confines of trap music, but to me, ATL Untrapped has always represented an escape from the trap that Big Boi alluded to on "SpottieOttieDopaliscious." For the final category of the ATL Untrapped Awards, I found it necessary to highlight an artist who worked endlessly to change their circumstances for the better over the past year, and as a result, the inaugural Untrapper of the Year Award goes to S.U.R.F.
If there ever was a human embodiment of pure hustle, it would be S.U.R.F. Formerly known as Sammy Surf prior to his 2020 rebrand, the hyper-focused artist was on such a roll in 2022 that he quickly lived up to his stage name, which stands for "Someone U Regret Forgetting." That being said, it's kind of hard not to remember the IJU (It's Just Us) member and Lotus Rosery mainstay. He's easily one of the tallest Atlanta rappers that you'll come across. He boasts an uncanny resemblance to Dr. Martin Luther King, Jr. And there's always this ridiculously infectious energy emanating from him wherever he goes. Now, thanks to all of work that he put in throughout 2022, S.U.R.F. has the resumé to match his enthralling aesthetic.
Over the course of the year, S.U.R.F. released an impressive barrage of singles, including electrifying tracks such as "Two Times" with Velcroes and "Nightcrawler" with Nutso Thuggin. In addition to those energetic tracks, S.U.R.F. also showed listeners different sides to his rage with melodic offerings like "Rockstar Girl" and upbeat tracks like "Bet" with Ben Reilly. With every song and video that he released, S.U.R.F.'s long-awaited project, titled Rage Angel, was meterializing and gaining steam, and all throughout that tedious, slow-burning process, he was killing shows left and right. It would honestly be surprising if you didn't see S.U.R.F. perform live in person in 2022. From Lotus Rosery's Common's Coachella and Sonder City festivals to his opening slot on Father's Good Things Come To Those Who Take Tour and his set at the Beer & Tacos Reunion Show, S.U.R.F. has been everywhere over the last year.
That nonstop grind led to the release of Rage Angel in October, and it immediately became clear that S.U.R.F was reaping the fruits of his labor. Within weeks of the project's release, S.U.R.F. celebrated his first project to ever reach 100,000 streams, and before the year was over, he reached yet another landmark streaming feat for the first time — 500,000 streams.
He may not have notched as many streams of his more popular contemporaries, but S.U.R.F.'s ascension in 2022 was simply impossible to ignore. Whether he was dropping new music, interacting with his fans on Instagram Live, or leaving amazing first impressions on concert-goers in Atlanta and beyond, S.U.R.F. never let his foot of the gas.
You had one hell of a year, so congratulations, S.U.R.F. All eyes are on you in 2023! 
Upcoming events
Now that the best local hip-hop of 2022 has been recognized, it's officially time to shift our attention to the New Year. As expected, there won't be too many shows going down in January, but don't let that fool you. In what looks to be a real quality-over-quantity scenario, this month will feature performances from hip-hop giants, respected veteran acts, and show-stopping newcomers.
Fri., Jan. 13

Not Regular, Eddie's Attic — There's no better way to kick off your 2023 concert journey than with a local show, and the Not Regular showcase at Eddie's Attic definitely looks promising. The Atlanta-based indie label was founded by Southern rap legends Nappy Roots, and on January 13, the entire Not Regular roster — including Skinny DeVille, Fish Scales, The Dungeon Family's Own Backbone, Svnday, Phresh Ali, SAJÉ, and Edgewood Heavy — will be in attendance for a jam-packed show. — Joshua Robinson
$20. 8:00 p.m. Eddie's Attic, 515 N McDonough St, Decatur, 30030  eddiesattic.com  @eddiesattic
Sat., Jan. 14

Future, Kodak Black, EST Gee, & More, State Farm Arena — With every passing year, it becomes more and more clear that Future is in a league of his own. His ninth studio album, titled I Never Liked You, dropped last April, and everything from the incredible quality of the brooding record to its critical and commercial acclaim proves that Future isn't stopping anytime soon. Since I Never Liked You and its astronomical hit single "Wait For U" are both competing at the 65th Grammy Awards next month, it's unlikely that we'll be getting any new music from Pluto anytime soon. In the meantime, however, fans can look forward to Future's star-studded One Big Party Tour. For the Atlanta stop of the tour, Future will be joined by Kodak Black, EST Gee, Boston Richey, Babyface Ray, Doe Boy, Rob 49, Lil Jairmy, and Ocean x KungFu. — Joshua Robinson
$156-$320+. 7:00 p.m. State Farm Arena, 1 State Farm Dr, Atlanta, GA 30303. statefarmarena.com  @statefarmarena
Fri., Jan. 27

Jeezy & Atlanta Symphony Orchestra, Atlanta Symphony Hall — Last fall, Rick Ross linked up with Red Bull for the stellar Red Bull Symphonic concert at Atlanta Symphony Hall, and just a couple of months later, another prominent rap veteran is putting a classical spin on his lauded catalog. In partnership with the Atlanta Symphony Orchestra and Classically Ours, Jeezy will be playing a one-night-only show at Symphony Hall on January 27. The Snowman boasts a loaded discography of 10 solo studio albums and well over a dozen mixtapes, so it will surely be a treat to see which songs he chooses to perform. The event is already sold out, so if you want to witness this rare collaboration between Jeezy and the ASO, you better be willing to drop at least a stack or two on tickets. — Joshua Robinson
$950-$3200. 8:00 p.m. Atlanta Symphony Hall, The Woodruff Arts Center, 1280 Peachtree St NE, Atlanta, 30309. Click here for tickets.
Sat., Jan. 28

GloRilla, Center Stage — Memphis upstart GloRilla had one of the strongest breakout years of 2022 and, arguably, the song of the year with "F.N.F. (Let's Go)." Fresh off the release of her debut EP Anyways, Life's Great…, the CMG rapper is embarking on her first-ever headlining tour this month, and the second date of the tour will be in Atlanta. The show was originally booked for Hell at Masquerade, but due to the 23-year-old sensation's popularity, the concert was quickly moved to Center Stage. Despite the move to a larger venue, GloRilla's January 28th show is also sold out! If you want to see the Grammy-nominated rapper in person before her stock rises even higher, get ready to pay those lofty resale prices. — Joshua Robinson
$256. 8:30 p.m. Center Stage, 1374 W Peachtree St NW, Atlanta, GA 30309. www.centerstage-atlanta.com  @centerstageatl