LISTENING POST: Celebrate the different
A wide range of music is offered in March
Thu., Mar. 16
Tatsuya Nakatani at the First Existentialist Congregation of Atlanta — Master percussionist and improviser Tatsuya Nakatani returns to Atlanta on Thu., Mar. 16, for a solo performance five months after a concert with his Gong Orchestra was impaired by less-than-ideal-but-sadly-unavoidable circumstances.  Since the 1990s, Nakatani has released more than 80 recordings while performing more than 150 concerts a year. Nakatani's distinctive musical framework is centered on the bowed gong, which he plays with custom-designed Kobo Bows, supported by conventional drums and cymbals along with bowls, chains and other adapted objects. Within this signature sonic realm of brightly shimmering textures and wildly percussive punctuation, one recognizes the dramatic pacing, formal elegance and ethereal space (ma) conjured up in traditional Japanese music. Originally from Japan, Nakatani resides today in Truth or Consequences, New Mexico. Also on the bill at the First Existentialist concert will be Atlanta's Jeff Crompton playing solo saxophone and duets with percussionist John Arthur Brown.
$15 at the door. Beer and wine available in exchange for donations. The First Existentialist Congregation of Atlanta. 470 Candler Park Dr., NE 30307.
Thu., Mar. 16 and Sat., Mar. 18
Sax + Sibelius: Atlanta Symphony Orchestra at Atlanta Symphony Hall — The Atlanta Symphony Orchestra takes a deep dive into Nature's realm with Jean Sibelius's Symphony No. 2 paired with the Overture to Der Freischütz by Carl Maria von Weber. In between those two works, the ASO will perform the U.S. premiere of a new saxophone concerto, Adagio (For Wadada Leo Smith),, by jazz and classical multi-instrumentalist Tyshawn Sorey. Sorey is known for ability to blend composition and improvisation in his work and has performed with a wide array of progressive musicians from John Zorn and Muhal Richard Abrams to Marilyn Crispell and Claire Chase. This performance is part of the New Music USA Amplifying Voices program, which fosters collaboration between U.S. orchestras and composers in support of racial and gender equity in classical music. Joining the ASO for the performance is former Associate Conductor Stephen Mulligan and solo saxophonist Timothy McAllister. 
$25-114. Thu., Mar. 16, and Sat. Mar. 18, 8 p.m. Atlanta Symphony Hall at the Woodruff Arts Center, 1280 Peachtree Rd, Atlanta, 30309. aso.org
Tue., Mar. 21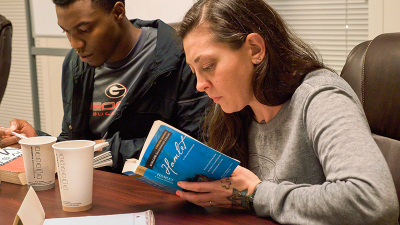 Common Good Atlanta: Breaking Down the Walls of Mass Incarceration at Emory University's Rose Library — In 2008, while working on her Ph.D at Georgia State University (GSU), Sarah Higinbotham wanted to teach a literature class in a Georgia prison. When she discovered that no college education programs existed in Georgia prisons, she started one. Under the banner of Common Good Atlanta, many incarcerated men signed up for her college-level classes to study Shakespeare, Milton and Baldwin. In 2010, Atlanta musician and GSU writing instructor Bill Taft joined Higinbotham as a prison educator. Soon, faculty at GSU and elsewhere were volunteering to join the quest to bring college level classroom education to incarcerated men and women in Georgia prisons. Filmmaker Hal Jacobs (The Northside Tavern Documentary) chronicles the program's development in Common Good Atlanta: Breaking Down the Walls of Mass Incarceration. Q&A session with film alumni will follow the screening.
Free. Screening starts at 7 p.m. Joseph Jones Room, Stuart A. Rose Manuscript, Archives & Rare Book Library, Woodruff Library on the Emory University campus, 540 Asbury Cir., Druid Hills 30032.
Sat., Mar. 25

First Annual Frank Edwards Blues Festival — Mudcat, Shelton Powe and Jontavious Willis are among the blues luminaries slated to celebrate the life and legacy of "Mr. Frank" Edwards at the 1st Annual Frank Edwards Blues Festival. A native of Washington, Georgia, Edwards left home at age 14 when his father forbade him from owning a guitar. In 1937, after spending several years in St. Augustine, Florida, where he befriended Tampa Red, Edwards settled in Atlanta. His first recording session was in Chicago in May 1941. Decades later, he was a regular at Blind Willies, the famed Atlanta blues club. A true blues lifer and one of the last of the original Piedmont stylists, Edwards was performing until the day he passed away on March 22, 2002 at age 93. The First Annual Frank Edwards Blues Festival is free, although donations for the performers is encouraged.
Free. Music starts at 2 p.m. Washington Tavern, at 111 N. Allison Street, Washington, GA 30873.
Jontavius Willis, Jordan's Ridge — Following his earlier appearance this Saturday afternoon at theFirst Annual Frank Edwards Festival in Washington, Georgia, Jontavious Willis travels up the road for an evening concert showcasing the young bluesman's distinctive prowess at Jordan's Ridge. Born in Greenville, Georgia, Willis was initially inspired by local church guitarist Robert Parks. A prodigious, self-taught artist through his teen years, Willis truly blossomed when he hooked up with the Music Maker Foundation, which nurtures aspiring artists within the realm of blues, folk and roots music. One of the current generation's most original blues interpreters, Willis received a Grammy nomination in 2020 for "Best Traditional Blues Album" for Spectacular Class.
$30. 7:30 p.m. Jordan's Ridge, 8400 Atlanta Newnan Road, Chattahoochee Hills, GA 30268. Presented by Chatt Hills Music.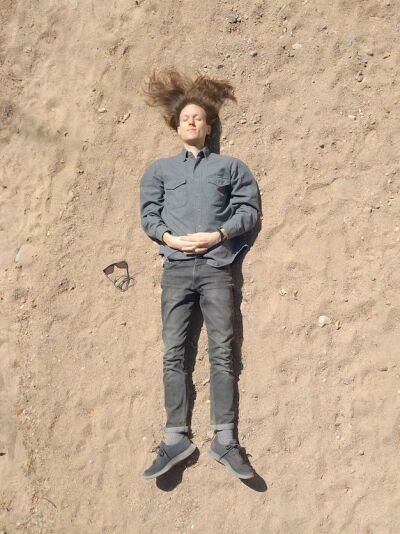 "water%holding" at No Tomorrow — In a matinee concert at 3 p.m. Sat., Mar. 25, Ben Shirley, Chris Childs and John Gregg will play Rob Lundberg's "water%holding" prior to the work's "official" performance at the Big Ears Festival. "Water%holding" is a multi-media piece by Lundberg, a musician (primarily double bass), composer and environmental lawyer, which uses curb stops and sewer covers as an entry point for investigating underground water pipes and the impact such hidden systems exert on private property relations and public water management. Also on tap is a special set by John Arthur and Majid Araim.
$10-15 donation recommended (no one gets turned away for lack of funds) 3 p.m. 88 Lower Alabama Street, Atlanta GA 30303. Enter through the sunken plaza/fountain entrance across from the Five Points MARTA station.
Sun., Mar. 26

Improvisers, First Existentialist Congregation of Atlanta — In a special collaboration between two of Atlanta's most exciting and engaging progressive musical troupes, Atlanta Improvisers Orchestra and Artifactual String Unit will perform improvisational and composed music at the First Existentialist Congregation in Candler Park Mar. 26. The program calls for each outfit to play a set on their own, followed by a set featuring combined forces. Be prepared for the unexpected and to revel in the newness rooted in the ancient. As Derek Bailey once said, "The improviser employs the oldest [method] in music-making. Mankind's first musical performance couldn't have been anything other than a free improvisation."
$10-15 suggested donation. 8 p.m. First Existentialist Congregation of Atlanta, 470 Candler Park Drive NE, Atlanta, 404-378-5570.
Fri., Mar. 31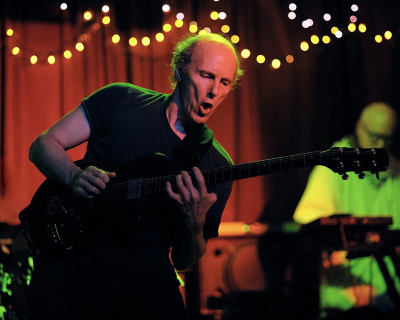 Glenn Phillips' Birthday Bash at Red Light Café — Stop by and wish happy birthday to one of Atlanta's most revered and influential musicians at the Glenn Phillips Birthday Bash at Red Light Café on Mar. 31. Joining Phillips on the bandstand will be Mike Holbrook (former bandmate from the Hampton Grease Band), Jeff Calder (with whom Phillips collaborates under the moniker Supreme Court) and Robert Schmid from the Swimming Pool Qs. The band will play two sets (8 p.m. and 9:30 p.m.) with a short intermission. Ticketholders are welcome to stay for both sets.
$20 advance; $25 door (advance ticket sales end one hour prior to door time). Doors 7 p.m. All ages. Masks strongly encouraged, but not required. Red Light Cafe, 553-1 Amsterdam Ave. NE, Atlanta. 404-874-7828.
Mon., Apr. 3
Little Five Points Poetry Bash at Java Lords Cafe & Coffee Shop — The brainchild of poet Han Vance and Heather McNeal Correll, the Little Five Points Poetry Bash is held the first Monday of every month at Java Lords, the coffee shop adjacent to the 7 Stages reception area. Regular participants include Tom Cheshire, Silvia (sometimes accompanying herself on the ukulele!) and Rosser Shymanski who will be hosting the poetical proceedings on April 3. "All types of poetry and prose are welcome," Shymanski says. "Experienced and novice authors are encouraged to read in an atmosphere of open minds and acceptance."
Free. Sign-up 6:30 p.m., readings 7-9:30 p.m. Java Lords Cafe & Coffee Shop, 1105 Euclid Avenue NE, Atlanta, GA 30307