RESONANCE ATL: Weezer cover bands, queercore cabarets and spooky indie rock
From the grunge and indie scenes in EAV to Avondale's cover shows to queer cabaret in the west end, everyone should be able to find something to 'resonate' with this month
Resonance has two definitions. The most widely-accepted is "the quality in a sound of being deep, full and reverberating," yet it is also "a term used to describe a thing or person that has a feeling of being in tune with another. When something has resonance, it tends to have a positive effect on people around it. There are many different types of resonance — musical, spiritual, and emotional —and each has its own unique ability to improve a person's life." This column is a product of my wanting to highlight the smaller indie and alternative bands in the city, those of which a mainstream concert-goer and reader may not know otherwise. During my many years of managing and booking bands, I've met a ton of people — and not only  learned a lot about promoting shows, but the mechanics involved in making them successful. A vibrant music scene is all about contacts and community — and getting the word out. Our alternative scene in Atlanta is thriving, and through this column, I hope the bands and their music has a resonance with you.
New bands popping up all the time, each with different, unique sounds. This month I'm previewing not one, but two queercore bands with violins, a beloved Decatur benefit festival, a weezer cover band, a realist rapper with 31 albums, and a songwriter with a song about a horse girl (yes, a "horse girl").
Sat., Apr. 1
NAW, Lazer/Wulf, Holy Wound, Djunah, The Earl — It may land on Apr. Fools Day but this lineup is no joke. Face of Knives Productions brings Chicago's Djunah to EAV and puts them with some of the city's best hardcore locals, my favorite being NAW. Since the release of their 2021 LP Head Pain, NAW has played all over town, making a name for themselves in the Atlanta hardcore scene. For me, what really drives this grunge-forward foursome home, is vocalist Amanda Sherman. With their raw, raucous voice, Sherman draws listeners in, taking them on a metaphorical trip through NAW's music. Get to this show on time to see these folks as well as Atlanta's newest experimental metal trio, Lazer/Wulf, and hardcore EAV regulars, Holy Wound.
$13-$15. Sat. Apr. 1, 8:30 p.m. The Earl, 488 Flat Shoals Ave S.E. 30316. badearl.com
Thu., Apr. 6
Stay Here, Elijah Johnston, Cool Cool Cool, Downhaul, The Masquerade — The first time I heard Stay Here it felt like I was listening to Bowling For Soup meets All American Rejects. A perfect example of a modern take on the 2010's emo rock, their March single "Crash Landing" perfectly encapsulates their nostalgic but current sound with its strong vocals and alt-rock guitar riffs. Also playing this show is another personal favorite in the local emo-indie rock world, Athens' Elijah Johnston. Johnston is known for his melodic guitar driven songs and personal lyricism. His 2022 album, Day Off, is serious but also playful with songs like "Greatest Hits" and "Horse Girl," which you can't help but sing along to. Stay Here and Johnston are supporting Brooklyn's seven-piece funk group, Cool Cool Cool, and Virginia's Downhaul. In Purgatory at The Masquerade.
$15-$20. Thu. Apr. 20, 8:00 p.m. The Masquerade, Kenny's Alley at Underground Atlanta. Parking & Entrance at 75 MLK Jr Drive SW, Atlanta, 30303. Uber/LYFT Drop Off: 92 Pryor Street SW, Atlanta, GA 30303. 404-577-8178.  masqueradeatlanta.com
Sat., Apr. 8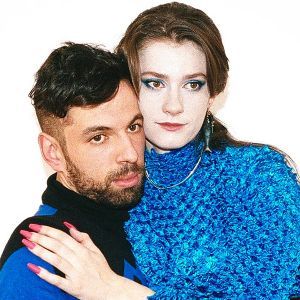 Monsoon, Sag, Grocer, 529 Bar — From their 2015 Super Bowl commercial featuring "Ride A'Rolla" to their sophomore album Ghost Party, Monsoon continuously attracts old and new fans to every show. The Athens indie rock duo took some time off to explore other aspects of life and music in different cities, ultimately preparing themselves for their explosive return to music we see now. Ghost Party is a trip into Monsoon's soul, or rather, that of Sienna Chandler and Joey Kegal. Chandler and Kegal are every voice and instrument on the album, the two of them co-produced and recorded the entire thing in their Athens studio, "Pigpen". Ghost Party starts the listening journey with "Walking Legs" and sets the cohesive scene of this goth, alternative rock album full of wistful harmony, piercing guitar and perfectly chaotic drum beats. When on stage, Chandler and Kegal are in another world, the world of Monsoon, and they ensure each and every person in the room enters it. Their use of audio, lighting, props and stage presence make for an undeniably fun-to-watch show. Also playing this show is new local rockers Sag, made up of members of Wieuca and fronted by guitarist Jack O'Rielly. Tri-vocalist band Grocer from Philly is also on the bill. Grocer is a cheeky indie rock band with a unique and brazen sound who put on a very dynamic live show, definitely worth seeing.
$12-$15. Sat. Apr. 8, 9:00 p.m. 529 Bar, 529 Flat Shoals Ave. 30316. 529atlanta.com
Fri., Apr. 14
El Scorcho, February Stars, 37 Main Avondale Estates — It's not very often that a cover band gets recognized by the band their covering, much less gets to perform with them, so when El Scorcho plays, I know it is the second best thing to seeing Weezer in Atlanta. The nation's premier weezer cover band is known for playing hits from Blue  and Pinkerton as well as swapping instruments and becoming February Stars, a Foo Fighter's tribute, also performing on Apr. 14. El Scorcho gives fans what the real weezer can't: an intimate, affordable, personable experience that sounds like the real thing. Also, If you saw vocalist Braxton O'Neal from a distance, you'd think he was Rivers Cuomo. Complete with a giant light up weezer logo "W", the foursome does every song justice, honing in the nostalgic and moody sound from the best two albums Weezer has made. As an avid Weezer fan, deeply involved with the community, I can say that El Scorcho is definitely worth seeing.
$23-$30. Fri. Apr. 14, 7:00 p.m. 37 Main Avondale Estates, 106 N. Avondale Rd. 30002. 37main.com   
Sat., Apr. 15
ozello, Yankee Roses, Basic Printer, Under The Rug, Boggs Social & Supply — ozello is a five-piece eclectic folk punk band whose songs are deeply influenced by the experience of growing up queer in the south, with divorced parents and a lost sense of belonging. Some of their songs are punk, others are folk, and many are both. Their use of fiddle and trumpet make them unique in their sound but what really makes them shine is the lyricism we get from songwriter and front person, Jeofry Wages. Wages uses his rural South Georgia hometown experience to write songs that are raw, relatable, and incredibly thoughtful. With songs like "Right Where You Belong" about leaving his hometown, "Borderline" about struggling with mental health, and "Boy???" about feeling out of place in your own skin, ozello is guaranteed to have a song that you can relate to. Speaking of relatable songwriters, Yankee Roses is also on this bill, another folk punker whose songwriting cuts deep into his lived experiences, no matter how light or dark they may be. Self-identified as "reclusive folk," this artist's most recent EP, Soothsayer, contains three new original songs as well as a cover of Blondie's "Dreaming." Both of these local acts are supporting ATX indie rock band Under the Rug and Nashville's synth pop artist Basic Printer.
$10-$15. Sat. Apr. 15, 8:00 p.m. Boggs Social & Supply, 1310 White St. SW. 30310. boggssocial.com   
Thu., Apr. 20
Michael Myerz, East Rich, Ouija Macc, The Masquerade — If you went to see The Leprechaun (1993) at The Plaza last month, you probably saw realist rapper Michael Myerz running up and down the aisles performing songs from his 31st album, Mall Rat. Myerz is a rapper and performer who has spent countless hours writing about anything and everything. His energetic personality shines through his music that's full of cool synths and absurdist sound effects that give listeners an immersive experience into Myerz's mind. Mall Rat is a great representation of what it would've been like to grow up as the local skater kid or mall-goer in grade school. Myerz describes it as "anti-poser shit" and delves into these experiences through songs like "Shop Lifter" and "Hot Topic Hootenanny." You'll definitely have a good time watching Myerz on stage supporting UK juggalo rapper Ouija Macc on Apr. 20 in Purgatory at The Masquerade.
$15-$20. Thu. Apr. 20, 8:00 p.m. The Masquerade, Kenny's Alley at Underground Atlanta. Parking & Entrance at 75 MLK Jr Drive SW, Atlanta, 30303. Uber/LYFT Drop Off: 92 Pryor Street SW, Atlanta, GA 30303. 404-577-8178.  masqueradeatlanta.com
Fri., Apr. 21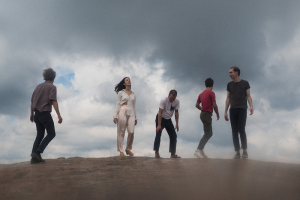 Karaoke, Nina Ryser, Kristine Leschper, The Earl — Karaoke, the band, not the activity, has been all over the Atlanta music scene lately with their art pop riffs and dark yet playful lyricism. In February, they released their gender-bending single "The Opposite of Time," accompanied by a music video by local artist Casey Doran, starring many familiar faces of the Atlanta art and music scenes. "The Opposite of Time'' is their first release since 2020 and prequels their highly anticipated album, "A Safe Place for Negative Space."
$15-$18. Fri. Apr. 21, 8:30 p.m. The Earl, 488 Flat Shoals Ave S.E. 30316 badearl.com   
Tue., Apr. 25
Psychic Death, Wine Lips, Acid Dad, The Earl — If you spend a lot of time in EAV you've probably heard of Psychic Death. Since their 2021 EP Ghostface Cowboy, this psych rock foursome has been all over town. Their use of synths and post-punk riffs make for a fun and trippy listening experience that'll leave you wanting more. Psychic Death is supporting NYC psychedelic indie rock band Acid Dad and Toronto's Wine Lips at this Earl show on Apr. 25.
$16-$20. Tue. Apr. 25, 8:00 p.m. The Earl, 488 Flat Shoals Ave S.E. 30316 badearl.com
Wed., Apr. 26
Sarah & The Safe Word, Flummox, James Cornelia, Danbury Nobacon, Shayfer James, The Masquerade — Known for their vibrant cabaret core live shows, Atlanta natives Sarah & the Safe Word are bringing us a new album and with that comes a highly anticipated release show. This queercore, goth rock band puts on a show full of moving parts, orchestral instrumentation and vocal harmonies that probably aren't like anything you've ever seen before. They've given us two singles from their upcoming album The Book of Broken Glass, releasing Apr. 7, and both are every indication this could be their best LP yet. "Ruby Off The Rails" and "Sky On Fire" feature incredibly strong vocals from front-person Sarah Rose as well as dark and powerful theatrical themes and sounds that only they could pull off. This spooky sextet's release show will be anything but boring, and have support from NY's Shayfer James, TN's Flummox and more.
$15-$20. Wed. Apr. 26, 7:00 p.m. The Masquerade, Kenny's Alley at Underground Atlanta. Parking & Entrance at 75 MLK Jr Drive SW, Atlanta, 30303. Uber/LYFT Drop Off: 92 Pryor Street SW, Atlanta, GA 30303. 404-577-8178.  masqueradeatlanta.com
Fri., Sat,. Sun-Apr. 28, 29, 30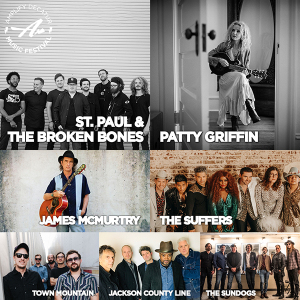 Amplify Decatur Music Festival, Decatur Square —
Friday:

The weekend kicks off with a Friday evening of free music. Folk rock band Ghoststories starts the weekend of music at the Decatur Square Gazebo, followed by Rolling Stones tribute band Tumbling Dice. Other bands will be performing near the Square at Leon's Full Service, Brick Store Pub and Mellow Mushroom.
Saturday: The festival becomes ticketed and has a stacked lineup of famed musicians and acts starting up at 2 p.m. on the Decatur Square. Headlining St. Paul & The Broken Bones, along with Patty Griffin, James McMurtry, The Stuffers, Town Mountain, Jackson County Line, and The Sundogs. Admission to the festival for Saturday ranges from $75-$275.
Sunday: The music festival weekend winds down Sunday at cozy Waller's Coffee Shop for an evening of Amplify Vs. Elliott Smith, featuring local singer-songwriters performing songs from the late musician's discography. $10. 8 p.m. 240 Dekalb Industrial Way. Decatur., 30030. 404-975-3060.
 
Please send upcoming shows to consider for CL's Resonance ATL concert calendar to jessica.goodson@creativeloafing.com