SCREEN TIME: WISH FULFILLMENT
Have Atlanta-shot blockbusters become a Monkey's Paw situation?
FAIRLY POPULAR DISTRICT: For'Shazam! Fury of the Gods,' Zachary Levi and director David Sandberg film in downtown Atlanta near the Rialto Theatre.
In 1902 W.W. Jacobs' short story "The Monkey's Paw" introduced the idea of the fateful artifact that could grant wishes, but only at the steepest price.
Sometimes Georgia's success at becoming a destination for film production can feel like a Monkey's Paw situation. "Y'allywood's" advantages are manifold, including a boost to the economy, showcasing the state's resources and tourism as well as lending glamour and cultural status.
Atlanta has provided the location for some of Hollywood's biggest movies of the past decade. The downside comes when these blockbusters suffer from pervasive flaws dogging the industry. Overburdened special effects artists, for instance, can make superhero stories and other action epics look grey and generic. If someone says that a movie looks like it was shot "in a parking lot in Atlanta," that's obviously not a compliment.
Plus, Hollywood's emphasis on familiar intellectual property, especially (but not exclusively) superhero stories, have made the biggest, most expensive movies also the most repetitive and narratively exhausted. You can't find a better example than the most recent release, Shazam! Fury of the Gods. In 2019 the first Shazam! was a low-key charmer in DC Comics' line of films, echoing the premise of Tom Hanks' Big as troubled orphan Billy Batson (Asher Angel) discovers he can transform into an adult superhero (Zachary Levi).
The sequel, in which a pair of goddesses (Helen Mirren and Lucy Liu) wreak havoc, is as bland as they get — it's not even bad enough to be a memorable failure. As a character arc, Billy wrestling with impostor syndrome is thin as a reed.Fury of the Gods goes through the same motions we've seen countless times in recent years, as heroes struggle to prove themselves, super-powered beings crash into buildings and off-the-shelf CGI monsters run wild. Fury of the Gods at least exhibits a sense of humor, and Djimon Hounsou's irritable wizard provides an amusing outlet for the viewer's own frustrations.
When a magic threat runs wild on the streets of Philadelphia, pretty much the only appeal is looking for Atlanta landmarks. The marquee of downtown's Rialto Theatre is replaced with the name "Fulci," director David Sandberg's tribute to Italian horror filmmaker Lucio Fulci.
Otherwise, Shazam! Fury of the Gods is an Atlanta-shot superhero blockbuster that makes Atlanta, superhero movies, and blockbusters in general all look bad.
Sat., April 1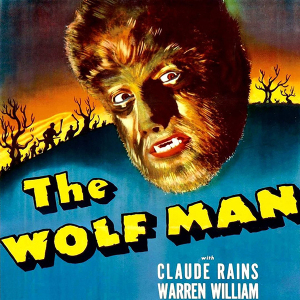 The Wolf Man — Arguably the titular werewolf looks more like a human terrier, but this 1944 horror classic is one of the great Universal Studios monster movies and a terrific entry point for the curious. Presented by the Silver Scream Spook Show, a live, burlesque tribute to the classic horror hosts of yesteryear.
1:30 and 10 p.m. Sat., April 1. Plaza Theatre, 1049 Ponce de Leon Ave NE, Atlanta, 30306. (470) 410-1939. plazaatlanta.com silverscreamfxlab.com
Mon., Apr. 3 – Thu., Apr. 6
Out on Film Spring Minifest

While Atlanta's long-running Out on Film Festival takes place in the fall, this year OOF makes your calendar more fabulous with a mini-festival of five movies, including Little Richard: I Am Everything, a profile of Georgia's rock 'n' roll pioneer, and Kokomo City, a documentary about four Black trans women sex workers in Atlanta and New York.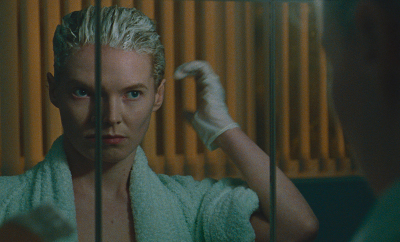 Mon., Apr. 3
, 7 p.m. —
Blue Jean
, directed by Georgia Oakley
trailer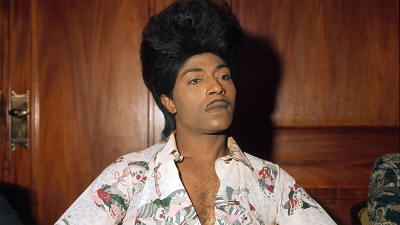 Tue., Apr. 4
, 7 p.m. —
Little Richard: I Am Everything
, directed by Lisa Cortes
trailer
Wed., Apr. 5
, 5 p.m. (free) —
Loving Highsmith
, directed by Eva Vitija
trailer
Wed., Apr. 5
, 7 p.m. —
Kokomo City
, directed by D. Smith 
trailer
Thu., Apr. 6
, 5 p.m. (free) —
Ladies Choice: A shorts program encore of "Killing Myself
, directed by Jillian Junco; "Keep/Deep," directed by Kryzz Gautier; "Static Space," directed by Kate Black-Spence, John Klein; "Margins," directed by Emanuela Boisbouvier; and "Frida," directed by Aleksandra Odic.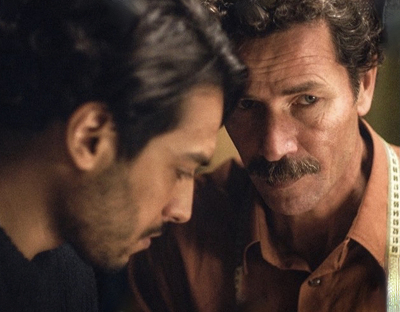 Thu. Apr. 6
, 7 p.m. —
The Blue Caftan
, directed by Maryam Touzani
trailer


Individual tickets: $12 per film; All Access Pass: $40 — and grants you access to Queer All Year screenings. Landmark Midtown Art Cinema, 931 Monroe Drive NE, Atlanta, 30308. (404) 879-0160. Landmark Midtown outonfilm.org
Wed., Apr. 5
The Super Mario Bros. Movie — This animated adaptation of the beloved Super Mario game franchise has courted controversy by casting noted non-Italians, Chris Pratt and Charlie Day, as heroic plumbers Mario and Luigi.
Opens Wed., Apr. 5. Atlanta area theaters
Sat., Apr. 8
The Ten Commandments — "Let my people go!" Charlton Heston's Moses tells Yul Brynner's Pharaoh in one of Hollywood's biggest and most acclaimed Bible epics of the 1950s.
1 p.m. Sat., Apr. 8. The Springs Cinema & Taphouse, 5920 Roswell Rd., Unit C-103, Sandy Springs, 30328. (404) 255-0140 springscinema.com
Wed., Apr. 12
Hairspray — In 1960s Baltimore, a plus-sized teenage girl's dreams of dancing on a local TV show has far-reaching repercussions. Wussy Mag co-hosts this screening of the 2007 musical Hairspray. With John Travolta playing the leads mother, this film involving drag and social change feels surprisingly relevant.
7 p.m. Wed., Apr. 12. Plaza Theatre, 1049 Ponce de Leon Ave NE, Atlanta, 30306. (470) 410-1939. plazaatlanta.com
Thu., Apr. 13
The Rider — Before Chloé Zhao directed the Oscar-winning Nomadland and the ill-received Marvel movie Eternals, she helmed this indie drama about a rodeo rider. The cast is entirely non-professional Lakota actors playing fictionalized versions of themselves.
Thu., Apr. 13. Plaza Theatre, 1049 Ponce de Leon Ave NE, Atlanta, 30306. (470) 410-1939. plazaatlanta.com
Sun, Apr. 16, and Thu., Apr. 20
The Big Lebowski — The Coen Brothers followed their Oscar-winning Fargo with this hangout movie about a stoner playing detective in Los Angeles. Audiences were a little perplexed at first viewing, but it's quietly become one of the Coens' most beloved movies. 
Sun, Apr. 16 and Thu., Apr. 20. Atlanta area theaters. fathomevents.com/events
Thu., Apr. 20 – Sun., Apr. 30
Atlanta Film Festival — The latest ATLFF will present more than 160 films, drawing from 9,000 submissions from 118 countries. Films already announced at press time include the Indigo Girls documentary It's Only Life After All; a documentary about protests against police brutality called Black Mothers Love and Resist; the Danish drama Miss Viborg; and Ship Happens, a documentary account of a container ship that capsizes off the Georgia coast.
Plaza Theatre, 1049 Ponce de Leon Ave NE, Atlanta, 30306. (470) 410-1939. plazaatlanta.com atlantafilmfestival.com
Thu., Apr. 27
Step Brothers — Step Brothers was a hit, earning more than $100 million, but has a more enduring following than many Will Ferrell comedies of the era. The Springs Cinema holds a "Movie Party" screening, serving a drink inspired by the Catalina Wine Mixer and encouraging costumes, so bring out that sweater-vest.
7:30 p.m. Thu., Apr. 27 The Springs Cinema & Taphouse, 5920 Roswell Rd., Sandy Springs, 30328. (404) 255-0140 springscinema.com