RESONANCE ATL: 'At Birth:' Out Front Theatre Company hosts new queer play co-written by Georgia playwright
A dark comedy about modern relationships and abortion rights in the South
">
BLURRED LINES: 'At Birth,' written and performed by Ty Autry and Thalia Gonzalez Kane, premieres in Atlanta June 2 at Out Front Theatre Company.
"If social protest is antithetical to art, what then shall we make of Goya, Dickens, and Twain?" — Ralph Ellison
Since the appeal of Roe v. Wade and the passing of Gov. Brian Kemp's Heartbeat Bill, Georgia has been a breeding ground of protest against the many infringements upon women's rights. This can be seen no clearer than in the work of Atlanta-based, genderqueer creative, Ty Autry.
"Gay men in particular have the memory of a goldfish sometimes and need to be reminded that there's a lot more work to be done," Autry says. "Women have graciously supported us many, many times in our fight for rights. And it's time for us to also return the favor and keep giving a voice and helping support women and their autonomy over their body."
Autry teamed up with longtime friend and creative partner Thalia Gonzalez Kane, a queer, Ecuadorian-Canadian multidisciplinary artist to create At Birth. Both Autry and Kane have performed all over the world, gaining critical acclaim for their individual work, so it is of no surprise this project is set for an international tour.
At Birth is based in Atlanta, about two very gay best friends who, through a night of drunken post-breakup experimentation, end up with an unexpected pregnancy. This atypical situation throws them both into a whirlwind of decision making and forces them to face uncomfortable conversations about friendship, sexuality, abortion rights, and so much more.
"It's complicated," Kane says. "Each person's decision is their own, because the fact of the matter is, it depends on who the person is and what their life circumstances are."
At Birth is written and performed by Autry and Kane; with At Birth director Melissa Foulger, Georgia Tech's DramaTech Artistic Director; Monty Davis, Atlanta fight and intimacy choreographer; and Paul Conroy, Out Front Theatre's Artistic and Producing Director. Also on the At Birth team is Toronto-based playwright and screenwriter, Kat Sandler. This June 2nd presentation  at Out Front Theatre Company will be the show's North American Premiere before they head north to Nashville and New York.
"At Birth takes a fresh look at modern friendship and parenthood, and the joys/perils that come along with each," Conroy says. "Brisk and engaging, this show tells a complex story in a compact way and puts the focus exactly where it should be — on the story."
Following the show, there will be a talkback panel featuring Patricia Lassiter, Chair of Georgia Equality Board, and Rev. Sen. Kim Jackson of District 41, to discuss the show and to inform the audience on what they can do to support Georgia Equality.
At Birth's tour destinations include the International Dublin Gay Theatre (Dublin, Ireland), Barons Court Theatre (London, United Kingdom), Prague Fringe Festival (Prague, Czech Republic), Out Front Theatre Company (Atlanta, GA), Elite Studio Works (Nashville, TN), and The Queerly Festival (New York, NY).
Fri., June 2
At Birth, Out Front Theatre Company— See above.
$20+. Fri. June 2, 7:00 p.m. Out Front Theatre Company, 999 Brady Ave. N.W. 30313. outfronttheatre.com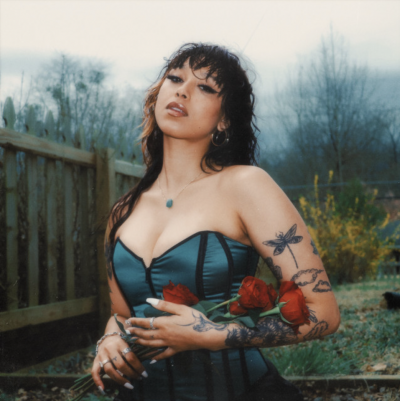 Jasmine Janai, Aisle 5 — Jasmine Janai is not only known for commanding a room with her height, but with her relatable songs, and sweet, sultry voice. Her latest single, "Curious," is a perfect mix of pop, R&B and neo-soul. This Arizona-born singer gained a Youtube following early in her career, moved to Atlanta, and has continued to grow her diehard fan base with every show and performance. Janai is partnered with local boutique label Art Culture Group. This will be her debut as a headliner. 
$20. Fri. June 2, 8:00 p.m. Aisle 5, 1123 Euclid Ave. N.E. aisle5atl.com
Wed., June 7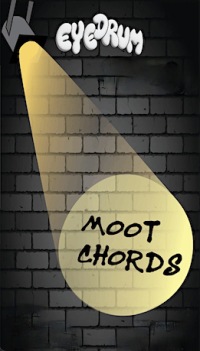 Moot Chords: Legal Summer Showcase, Eyedrum Art and Music Gallery — Who doesn't love a good open mic night? A lot of places host open mic nights, but not all of them partner with Georgia Lawyers for the Arts (GLA) and have a lineup of talented attorneys. GLA is a non-profit organization devoted to representing Georgia artists of all sorts, in doing so they've discovered that Georgia has a lot of talented legal professionals, giving us Moot Chords: a Legal Summer Showcase. They're partnering with eyedrum to put on an eclectic night of talent — and for attendees to hear about ways to help the local arts community. This unique event is not one to miss.— Jessica Goodson
$25. Wed. June. 7, 8:00 p.m. eyedrum Art and Music Gallery, 515 Ralph David Abernathy Blvd. eyedrum.org
Thu., June 8
Mission Hill, Coma Therapy, 529 Bar — If you've heard of the local DIY tape label Rope Bridge, you've probably also heard of their "founding band," Mission Hill. This alt-rock project features members of Symbiote, No Uniform, Divi.jpg and more. They put on a damn good live performance, usually accompanied with a soft-core mosh pit any punk fan would be proud to be a part of. They released their debut tape EP We Know Where You Live last month, and, if it doesn't make you want to see them live, I'm not sure what will. Mission Hill is supporting Chicago's Stuck and locals Coma Therapy. 
$12-$15. Thu. June 8, 8:00 p.m. 529 Bar, 529 Flat Shoals Ave. 30316. 529atlanta.com
Wed., June 14
Stefan Ringer, The Dangerfeel Newbies, Jitwam, 529 Bar — Techno producer and local house music legend Stefan Ringer, formerly known as REKchampa, is making a name for himself not only in the local music scene, but also the underground dance community. Ringer's 2022 EP Blow Up'' features vocals from local artist Alexis Holsey and is a great soundtrack to a night of dancing. Catch Ringer at 529 with Jitwam and The Dangerfeel Newbies.
$15. Wed. June 14, 8:00 p.m. 529 Bar, 529 Flat Shoals Ave. 30316. 529atlanta.com
Tues., June 20
Reed Winkler, Walking Heads, Ritual Day, Buice, 529 Bar — Not long ago I was walking around a local art popup in someone's backyard when I heard the dreamy voice of the one and only Reed Winkler. Prior to last month, Winkler only had one song available, "Gull," released on the local compilation album, Weelaunee Kaleidoscope, in support of the Atlanta Solidarity Fund and Stop Cop Forest. In May, Winkler released "Brian," a perfect look into the songwriter's raw and sincere lyricism. Her neo-folk sound is reminiscent of that of a young Faye Webster. With her already incredibly captivating solo sets, I can't wait to see her with a full band. Get to 529 on time to catch Winkler supporting Buice, with Ritual Day and Walking Heads.
$10-$12. Tues. June 20, 8:00 p.m. 529 Bar, 529 Flat Shoals Ave. 30316. 529atlanta.com
Thu., June 22
Nikki & The Phantoms Callers, The Watson Twins, The Earl— There's a lot of southern rock bands in Georgia, but there's only one Nikki Speake. Speake and her Phantom Callers bring us that nostalgic southern rock sound with a bit of everything else thrown into it. Her smooth and twangy voice perfectly fit the heavy gothic themes of the music. The band brings the perfect amount of rock and country sounds to compliment the darker and more morbid themes of their 2020 LP Everybody's Going To Hell (But You and Me). You can see these honky-tonkers supporting Nashville harmonizers The Watson Twins at The Earl June 22.
$15. Thu. June 22, 8 p.m. The Earl, 488 Flat Shoals Ave S.E. 30316 badearl.com
Sun., June 25
Gnomonaut, Bog Monkey, Hollow Leg, Boggs Social & Supply — Gnomonaut is a band name you've probably never heard before, nor have you ever seen a live performance like Gnomonaut's. Their shows are exactly what their name implies, gnomes in space. This progressive instrumental quartet's psychedelic sound and intricate production set-up transport viewers into the land of Gnomonaut., complete with blacklight-infused glowing mushrooms onstage, surrounding a giant floating gnome head centerpiece. Not only are these folks incredibly impressive rock musicians, but they are also your perfect guides for a metaphorical mushroom-trip of a show.
$10-$15. Sun. June 25, 7:00 p.m. Boggs Social & Supply, 1310 White St. SW. 30310. boggssocial.com
Please send upcoming shows to consider for CL's Resonance ATL concert calendar to Jessica.goodson@creativeloafing.com