RESONANCE ATL: Local artists, debut LPs, and release shows
The weather is heating up and so is Atlanta's indie scene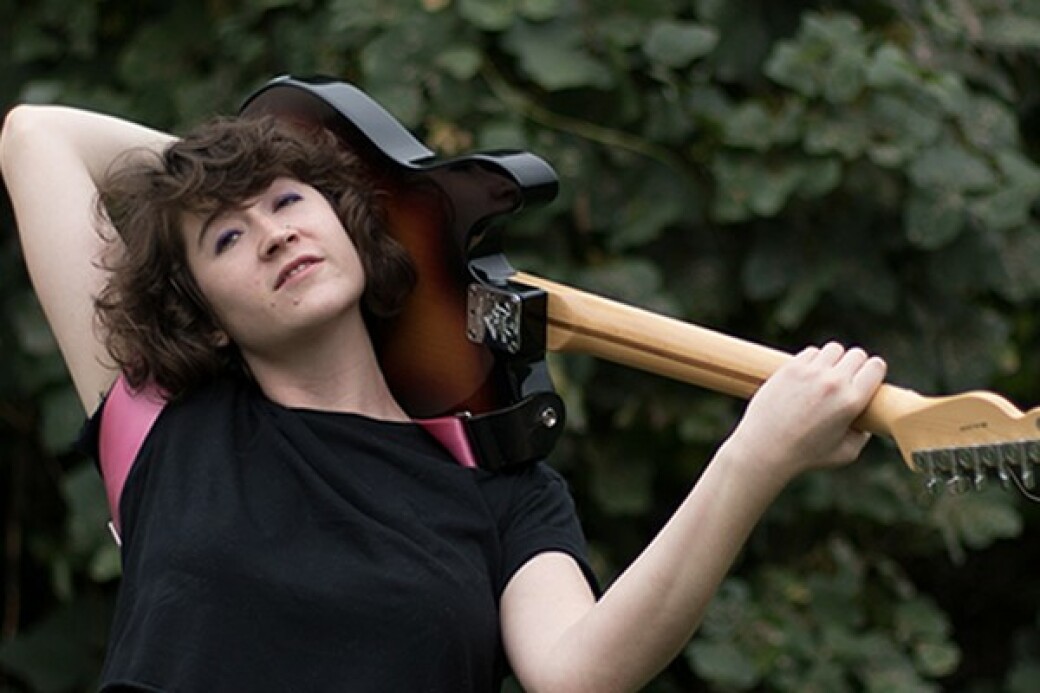 REQUESTING VALIDATION: Don't miss Gabbie Rott's belated album release party for their 2020 LP 'Requesting Validation'July 28 at Boggs Social & Supply.
Summer means album release season for the local scene. No matter what your scene is, there's something for everyone — DIY punk, hardcore rock, indie pop, experimental noise, and more.
Fri., July 7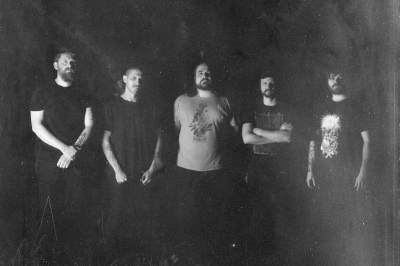 CLOT, Big Brave, Liturgy, The Earl— If you've been in the local hardcore scene at all recently you've probably seen Atlanta's newest grindcore band, Clot. Clot consists of lyricist and vocalist Christian Perez, guitarist and synthesizer Yasin Knapp, drummer Cameron Austin and guitarist/vocalist Daniel Weed. The foursome's highly anticipated debut LP Grief Tethers'' releases July 21 via Terminus Hate City. This upcoming full-length comes after their debut 2022 singles "Cerebral Calamity" and "Casual Masochist." Don't miss them at The Earl with Big Brave and Liturgy on July 7.— Jessica Goodson
$20-$25. Fri. July 7, 8 p.m. The Earl, 488 Flat Shoals Ave S.E. 30316 badearl.com
Fri., July 7
Meghan Dowlen, Weatherly, Vessel, True Blossom, 529 Bar —This all-local show in EAV on July 7 is one you don't want to miss, especially if you enjoy a good dose of serotonin-filled dance pop. This show is the ethereal Meghan Dowlen's release show for her debut LP Wild Abandon. Her April single "Respectable" is a perfect representation of this genre-blending artist's infectious sound and a cinematic precursor to the July 7 LP.
Joining Dowlen's release show is local soundscapes artist and songwriter Weatherly Knighton, who's classical influences shine through her escapist bedroom pop sound. Local legends Vessel and True Blossom are also on the bill, rounding out this eclectic night of music. — Jessica Goodson
$12-$15. Fri. July 7, 8:00 p.m. 529 Bar, 529 Flat Shoals Ave. 30316. 529atlanta.com
Tue., July 11
Blammo, Scare Quotes, Fib, Halloween, The Inner Space in Underground Atlanta—Atlanta's new favorite DIY tape label and promoters at Rope Bridge have done it again with this one-of-a-kind bill on July 11. Philadelphia's Fib and Halloween are hitting Atlanta Underground's Inner Space with Atlanta's Scare Quotes and refined punk trio, Blammo. Experimentalist post rock pro's 2021 album Onomatopoeia combines classic punk sounds with multi-cultural influences and eclectic melodies. These local legends give a wild live performance that perfectly encapsulates their infectious energy. — Jessica Goodson
$10-$15. Tue. July 11, 8:00 p.m. The Inner Space in Underground Atlanta, 50 Upper Alabama St. 30303. www.instagram.com/innerspace_atl
Tue., July 18
New Bedlam, Cherubs, Whores., Boggs Social & Supply —  If you like headbangin' rock 'n' roll you're sure to know the local sludge rock foursome known as New Bedlam. Their 2021 EP Steady Diet of Bullshit is anything but boring, full of eclectic sounds and genre-blending melodies. You can see these rockers do their thing on July 18 with Cherubs and Whores. at Boggs Social & Supply. — Jessica Goodson
$18-$22. Tue. July 18, 7:00 p.m. Boggs Social & Supply, 1310 White St. SW. 30310. boggssocial.com
Sat., July 22
Rod Hamdallah, Swamp Dogg, Solid State Radio, The Earl—  There's no better local to compliment The one and only Jerry "Swamp Dogg" Williams than blues rocker Rod Hamdallah. Swamp Dogg is known for his cult following throughout the 70s and 80s, bringing fans his country-infused blues rock. The legend is a big get for EAV and Hamdallah is a perfect match. While his last release was pre-pandemic, the rocker hasn't slowed down — playing shows and bringing his smooth soulful voice all over town. — Jessica Goodson
$20. Sat. July 22, 8 p.m. The Earl, 488 Flat Shoals Ave S.E. 30316 badearl.com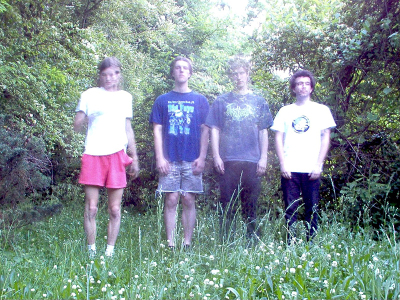 Downgrade Album Release Show with Lowertown, Computerwife, Mission Hill, 529 Bar — Rope Bridge brings us another album release show on July 22 for local garage punk foursome Downgrade. Their debut LP Absence Speaks'' features eight new songs and some collaboration with local singer-songwriter Reed Winkler. The album releases July 21 via Rope Bridge (on tape) and Julia's War Recordings (PHL). This album is full of classic alternative rock and punk sounds that perfectly compliment vocalist Milo McGehee's moody soundscapes. Also on this bill are locals Lowertown and Mission Hill as well as New York's Computerwife. — Jessica Goodson
$15-$17. Sat. July 22, 8:00 p.m. 529 Bar, 529 Flat Shoals Ave. 30316. 529atlanta.com
Sun., July 23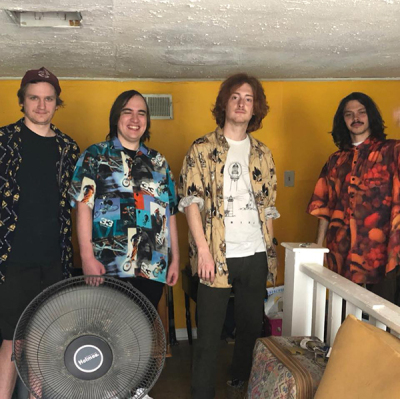 Art Contest, Pons, Monsoon, Nina Garbus, Boggs Social & Supply — In May, Art Contest released their newest single and first release since their 2020 LP Fit Pitcher, "Sunset Driver" exclusively through a Gardenhead Records collaboration album, May Day Music: A Benefit Compilation for Strike Funds and Artists. "Sunset Driver" is a refreshing look at this foursome led by keyboardist and vocalist Cole Monroe. Art Contest is known for their experimental, jazzy twists and turns while keeping their classic indie rock sound. These folks are joined by local avant-garde project Nina Garbus, NYC's Pons and the one and only Athens' Monsoon. — Jessica Goodson
$10-$15. Sun. July 23, 7:00 p.m. Boggs Social & Supply, 1310 White St. SW. 30310. boggssocial.com
Fri., July 28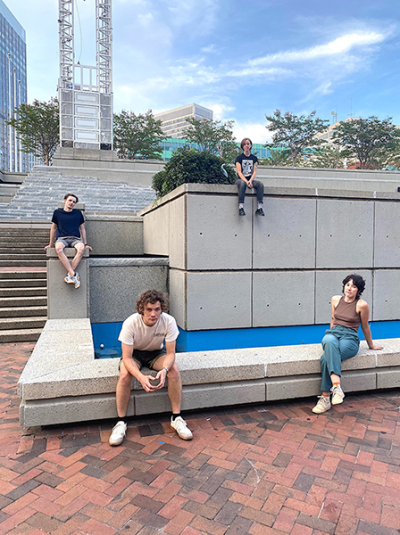 Kid Fears, Mallbangs, Equal Creatures, 529 Bar — One of the best dream pop projects to come into the scene in recent years is Kid Fears. Led by partners Rose and Ben Ewing, the shoegaze foursome recently released "Lemon," a single precursor to their forthcoming album Undying Love, making the anticipation for this release show even more exciting. Joining this LP celebration is pop local Mallbangs, who's 2022 EP Checking For Daggers is the perfect mix of dream and indie pop. Rounding out this all-local night is local emo favorites Equal Creatures. — Jessica Goodson
$18-$22. Fri. July 28, 8:00 p.m. 529 Bar, 529 Flat Shoals Ave. 30316. 529atlanta.com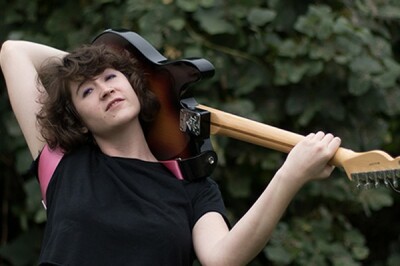 Gabbie Rotts Album Release Show with small, Jesse Nightswonger, Boggs Social & Supply — Local punk Gabbie Rotts returns to the stage with a highly anticipated album release party three years later for their 2020 LP Requesting Validation. Like many others with 2020 releases, their shows were put on hold due to the pandemic, but now Rotts is back and better than ever reminding us it's never too late to throw a release show. Requesting Validation is a perfect grunge pop LP full of sing-along melodies, eclectic harmonies and relatable topics about self-love and identity. Playing this show with Rotts is local singer-songwriter Jesse Nighswonger and emo punk trio Small, who just dropped a June single, "Telephone." — Jessica Goodson
$12-$15. Fri. July 28, 7:00 p.m. Boggs Social & Supply, 1310 White St. SW. 30310. boggssocial.com
Please send upcoming shows to consider for CL's Resonance ATL concert calendar to jessica.goodson@creativeloafing.com