ABOUT TOWN: Essential in more ways than one
Innovative happenings from all kinds of creative stalwarts are on the August calendar
Using the tagline "Showcasing Georgia's Best Playwrights," the Essential Theatre in Atlanta has announced the lineup for its 2023 Play Festival, taking place this summer at 7 Stages in Little Five Points. Running Aug. 11 through Sep. 3, the series will feature the world premieres of the 2023 Essential Theatre Playwriting Award winner The Manuscript,  by Matt Hoffman, and 2020 Co-Winner The Wishing Place,  written by Beverly Austin. Hush Harbor Lab's workshop will present a reading of Yanni Stone and the Honey Pot Trap  by Anterior Leverett, as well as Carolyn Cook's new play Walk With Me: Loving Steps on the Dementia Journey. The Bare Essentials Play Reading Series is also on the schedule.
The Manuscript  is described as "a compelling psychological drama about what we owe to those we've lost," while The Wishing Place  is said to be "a poetic drama about two families in 1960s rural Georgia, one black and one white, trying to find their path and keep their dreams alive." Dates and more details are available at essentialtheatre.com.
The Essential Theatre has also announced it's the recipient of a Bridge Grant from the Georgia Council for the Arts for fiscal year 2024. This grant and others received by the Essential from entities such as the National Endowment for the Arts, Fulton County Arts & Culture, the City of Atlanta Mayor's Office of Cultural Affairs, and the Community Foundation for Greater Atlanta are instrumental in bringing the best new plays by Georgia playwrights to audiences throughout metro Atlanta and providing free or low-cost community programs that foster creativity, confidence and connection across the state, the announcement said.
The rest of August features a booze-laden tribute to Edgar Allan Poe; the Atlanta Shakespeare Company running amok; the Emmett Till story at the History Center; solo gallery exhibitions aplenty; John Oliver showing up at The Fox and The Swell Season performing at Symphony Hall. And some admirable new plays get launched. See for yourself.
Through Sun., Aug. 6
The House That Will Not Stand, Horizon Theatre Company — The synopsis calls it "a bewitching drama of desire, jealousy, murder and voodoo… told in a rich and lyrical river of words, music and dance." Directed by Thomas W. Jones and set in the summer of 1836 in New Orleans, it's the story of a woman of color named Beatrice whose white lover dies under mysterious circumstances. Complications ensue in the aftermath of his demise involving the acquisition of the French-owned Louisiana Territory by the United States, threatening the liberty of the free African-Americans living there. The New Yorker  compared playwright Marcus Gardley to Federico García Lorca and Tennessee Williams and noted his "penchant for knitting together poetic flights with sharp, sassy social observation."
$30+ Horizon Theatre, 1083 Austin Avenue, Atlanta, 30307. 404-584-7450  info at horizontheatre.com horizontheatre.com
Through Sat., Aug. 19
Hedwig and the Angry Inch,  Actor's Express — This cult musical is soaked in the androgynous glam rock style of the 1970s, with nods to David Bowie, Iggy Pop and Lou Reed, and a bit of John Lennon thrown in for good measure. Music and lyrics are by Stephen Trask and the book is by John Cameron Mitchell, who wrote the story inspired partly by a nanny he had as a child who moonlighted as a prostitute. He turned her into a rocker from East Germany who's left with an "angry inch" after a botched sex change operation. "The character is a survivor (who) picks up the pieces and makes something beautiful out of them," Mitchell told Vanity Fair.  Actor's Express Artistic Director Freddie Ashley added, "Hedwig has become something of a mythic character who embodies the inner worth and dignity of anyone who has ever felt like an outsider." The production is directed by Quinn Xavier Hernandez, with music supervision by longtime Atlanta musician Bucky Motter.
$25+ King Plow Arts Center, Suite J-107, 887 West Marietta Street, Atlanta 30318. 404-607-7469  actors-express.com
Through Fri., Sep. 8
Marryam Moma ICONoclast Solo Exhibition,  Aviation Community Cultural Center — Collage artist Marryam Moma gets a show of her own through the auspices of Graphite House, a local firm dedicated to promoting the work of contemporary Black artists. Subtitled Transcending The Norms, her exhibition is described in press materials as "a pastiche of creativity, challenging the status quo and stimulating conversations around identity, race, and gender." Creative Director Rodney LoveJones says, "Working in tandem with Marryam Moma, we are challenging the icon narrative, dually presenting artworks that not only appeal aesthetically but also incite poignant discussions around contemporary issues and hidden beauties of our era. We are confident that collectors and visitors will depart Marryam's exhibition with a renewed understanding and relevance of analogue collage."
Free. Aviation Community Cultural Center, 3900 Aviation Circle, Atlanta 30336.  graphitehouse.co
Thu., Aug. 3 - Fri., Aug. 4
Pullman Pops: Broadway Spectacular , Pullman Yards — The Pullman Pops Symphony Orchestra is back for the 2023 season with three shows, featuring as usual the estimable conductor Larry Blank leading his 45-piece ensemble. The theme for the first concerts in August is Broadway, with showbiz veterans David Burnham, LC Powell and Jason Graae belting out hit tunes from a bunch of musicals and movies. The other announced shows are Sinatra & Standards  on Thursday, Oct. 26, and a special holiday event on Saturday, Dec. 2, though specific details on each are scarce; all will be revealed in due course by the promoters.
"The lively concert series is an ideal way to spend a summer evening with a drink in hand," says PR executive Bianca Kukowski. Doors open at 5 p.m., and organizers are urging punters to arrive early and make use of the various bars and restaurants within the complex. "Our whole intent with developing Pullman Yards was to introduce and activate a mixed-use community driven by the arts," co-founder Adam Rosenfelt said in a statement. "This partnership with Larry – one of the most prolific and renowned conductors in the business – aligns exactly with our mission to bring these unique and exciting experiences here."
Standing room $37; seated admission $68.50; meet & greet add-on $25.00; table and VIP sections available, as well as bottle service and picnic baskets. Doors open at 5 p.m. Show starts at 7 p.m. Art Center Amphitheatre, 225 Rogers Street, Atlanta 30317  feverup.com
Thu., Aug. 3 - Sat., Aug. 5
Edgar Allan Poe Speakeasy,  Blue Mark Studios — This pop up celebrates the work of Edgar Allan Poe, the controversial writer from Boston known for his poetry and tales of mystery, horror and the macabre. Born in 1809, he was an early exponent of the detective fiction and science fiction genres, particularly in short story form. Poe married his 13-year-old cousin (à la Jerry Lee Lewis) and strangely died at the age of 40. The evening is described by organizers as "a chilling experience in Atlanta that brings four of his stories off the page and onto the stage as told through Poe historians while pairing them with four classic cocktails." The venue, Blue Mark Studios, is a restored church built more than a century ago that now functions as an artists' cooperative and a host for special events.
$55. Blue Mark Studios, 892 Jefferson Street Northwest, Atlanta, 30318  feverup.com
Thu., Aug. 3 - Thu., Sep. 7
Jurell Cayetano, Still Life,  Swan Coach House Gallery — The work of Brooklyn visual artist Jurell Cayetano, who currently lives and works in Atlanta, uses an expressive color palette to bring liveliness to moments that may have otherwise gone unnoticed, according to the gallery. His tools are gouache paint and oil, "resulting in narrative depictions full of expression and realism." The exhibition is curated by Lauren Jackson Harris. Cayetano himself will be on hand for an artist's talk on Saturday, Aug. 19 at 3 p.m. 
Free. Swan Coach House Gallery, 3130 Slaton Drive, Atlanta 30305. 404-266-2636  gallery@swancoachhouse.com  swangallery.org
Fri., Aug. 4 - Sat., Sep. 2
Lloyd Benjamin, Objects & Silhouettes,  Wolfgang Gallery - World traveler, musician, former owner of an art gallery and a frame shop, Lloyd Benjamin is first and foremost a visual artist who works in a range of mediums such as painting, sculpture, printmaking and photography. "Benjamin's vibrant outlines by spray enamel, drips, stains and calligraphic lines infuse his compositions with energy and fluidity," a statement from the gallery reads. "Through his chosen techniques and materials, Benjamin achieves a harmonious balance between structure and spontaneity."
Free. Wolfgang Gallery, 1240 Old Chattahoochee Avenue, Atlanta 30318. 404-549-2397  info@wolfganggallery.com wolfganggallery.com
Sat., Aug. 5 - Sun., Sep. 3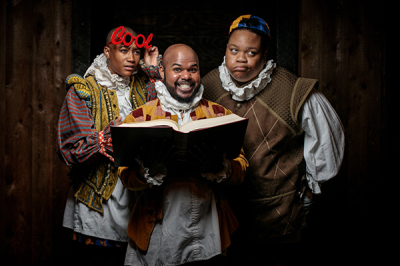 The Complete Works of William Shakespeare (Abridged), Shakespeare Tavern —  The entirety of William Shakespeare's output - 37 plays and 154 sonnets - is condensed into a mere two hours by actors Ebony Jerry, O'Neil Delapenha and Trevor Perry, under the direction of Charlie T. Thomas. How they pull it off remains to be seen but it's an intriguing prospect. Producers call it an "irreverent, hilarious, high-speed romp" and are careful to use the word "abridged" in their promotional materials; none of it should be taken too seriously. "Titus Andronicus becomes a cooking show, all the Histories are performed as a football game, and we go NUTS with Hamlet," they warn. A post-show Q&A will take place on Sunday, Aug. 13.
$24 - $46. Discounts available. ShakespeareTavern, 499 Peachtree Street, Atlanta 30308. 404-874-5299 shakespearetavern.com
Sat., Aug. 5 – Sun., Sep. 17
Emmett Till & Mamie Till-Mobley: Let the World See,  Atlanta History Center — This touring exhibition tells the story of Emmett Till and his mother, Mamie Till-Mobley, and "challenges visitors to make a ripple for justice in their own communities," the AHC says. "Let the world see what they did to my boy" are reportedly the words uttered by Emmett's mother as she attended her son's funeral following his 1955 lynching in Mississippi. Two white men were tried and acquitted for the slaying, but confessed to the crime after the statute of limitations expired. That year, a reporter for Time  wrote: "For almost a century, African Americans were lynched with regularity and impunity. Now, thanks to a mother's determination to expose the barbarousness of the crime, the public could no longer pretend to ignore what they couldn't see." Mamie Till-Mobley's persistence led eventually to passage of the Emmett Till Antilynching Act in March 2022. But why did it take so long?
$24+ Discounts available. Atlanta History Center, 130 West Paces Ferry Road, Atlanta 30305. 404-814-4000  atlantahistorycenter.com
Sun., Aug. 6
John Oliver Live,  Fox Theatre — The host of HBO's Last Week Tonight  is taking to the road and will make a stop at the Fox in August. Oliver's comedic roots are in stand-up, having made his debut at the 2001 Edinburgh Fringe Festival. He hosted four seasons of his own stand-up series for Comedy Central and starred in the special John Oliver: Terrifying Times  (2008). Until 2015, he co-hosted the popular weekly satirical podcast The Bugle,  with Andy Zaltzman, and has appeared as an actor in the NBC sitcom Community  and in several movies. Oliver also voiced the Zazu character in Disney's The Lion King  (2019). His show at the Fox is bound to include his usual caustic wit, well-researched observations, and biting commentary. Highly recommended. 
$69+ 7:30 p.m. Fox Theatre, 660 Peachtree Street, Atlanta 30308. 855-285-8499  foxtheatre.org
Wed. Aug. 9 2023
The Swell Season,  Symphony Hall — Irish musician Glen Hansard (formerly of The Frames) and Czech singer and pianist Markéta Irglová first emerged through the 2007 hit indie film Once  — playing struggling musicians in Dublin — and snagging an Oscar in the process. Capitalizing on that success, the couple formed a folk-rock band called The Swell Season, released a couple of well-received albums and went out on the road. A documentary about Irglová and Hansard premiered at the Tribeca Film Festival in June 2011 to positive reviews; a Broadway musical based on the movie became a hit as well. They even got parodied on The Simpsons ! More recently, the two were referenced on Ted Lasso.  The pair, inactive for the past decade or so except for solo work, is teaming up again for an international tour with over a dozen U.S. dates, some of which are already sold out.
$61 - $299. 8 p.m. Symphony Hall, 1280 Peachtree Street, Atlanta 30309. 404-733-4900  aso.org
Thu. Aug. 24
We Love Buford Highway Fundraiser,  Spring Hall — Pull up a chair, exhale, and come to feast for a cause, organizers from the We Love Buford Highway nonprofit propose. Under the moniker Feast, the group is hosting an ethnic foodie gathering to raise money for its many initiatives. "Your support means breaking rice, tortillas, naan, and more, for the multicultural identity of a gem we all embrace," the marketing verbiage states, adding that the goal is to "preserve this area's dynamic and internationally recognized footprint." Programs include feeding families, helping immigrants who run small businesses, a youth orchestra, after school programs, an oral history project, art murals, assistance with zoning, permits and license issues, and a bunch of others. "It's about more than just food," said Executive Director Lily Pabian about the stretch of road famous for its vastly varied cuisine. "It's real help." An immigrant from Taiwan, she moved to Buford Highway as a child with her family. "We want to help each other," she insists. Encompassing the municipalities of Brookhaven, Chamblee and Doraville, the agency kicked into high gear with the onset of the pandemic and ended up providing 100,000 meals, Pabian estimated, while helping with vaccine administration for thousands as well, "to make sure our communities didn't get left out."
Spring Hall Event Venue, 7130 Buford Highway, Suite 100, Atlanta 30340 welovebuhi.org
Thu., Aug 24 - Sat., Dec 23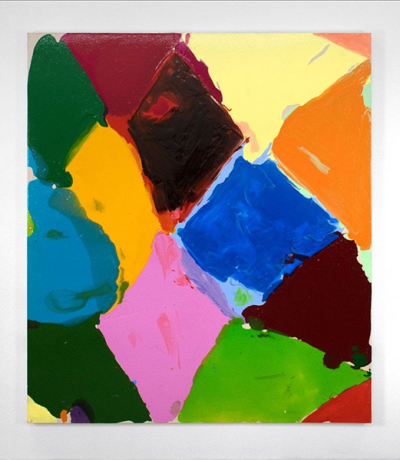 Atlanta Contemporary Presents Sam Gilliam and Hasani Sahlehe,  Atlanta Contemporary Arts Center — -To honor its 50th anniversary, the center has announced two significant solo exhibitions that will run well into December. Sam Gilliam is known for his "groundbreaking contributions to the Color Field movement and his innovative approaches to abstraction," a press release states. Art spanning various periods of his career will be on display, including works on paper, sculptural assemblages, and painted tapestry. The showcase of emerging artist Hasani Sahlehe is titled 'You Really Gotta See It Live.' Based in Atlanta but born in the Virgin Islands, Sahlehe's work is "rooted in abstraction, embracing a broad array of cultural practices, including color field painting, neo-expressionism, ancient and indigenous architecture and writing."
Free. Atlanta Contemporary Art Center, 535 Means Street, Atlanta, 30318 404-688-1970 @atlantacontemporary  atlantacontemporary.org
Ongoing
If you haven't visited the AlcoHALL  at Pullman Yards,  there are plenty of different events scheduled for a broad range of interests. Peruse some of them below. And check the Pullman Yards website, as many new events are being added.
Every Monday
Manic Mondays, AlcoHall at Pullman Yards — Industry Night with Criminal Records welcomes professionals who work in hospitality, beauty, film and entertainment in general. There will be sets by DJ Swivel and DJ Tony Chackal as well as a record swap and sale, a vintage pop-up market and drink specials.
Free entry. 7 p.m. - 10 p.m. Every Monday at AlcoHall: A Beverage Experience — Atlanta pullmanyards.com
Every fourth Friday
Asian Night Market, AlcoHall at Pullman Yards — Asian American and Pacific Islanders (AAPI) are in the spotlight in this Chefs' Market event  happening every fourth Friday in AlcoHall, with artists, crafters, food vendors and community organizations gathering for "a fun evening of arts, culture and food." Each Asian Night Market coincides with a Mini Skate Night on the pickleball courts; skate rentals will be available and a DJ will spin Korean pop.
Free entry. 5 p.m. - 10 p.m. every fourth Friday in AlcoHall: A Beverage Experience — Atlanta and at the pickleball courts. All ages. pullmanyards.com
Every first Saturday
Steers & Beers, AlcoHall at Pullman Yards — A mechanical bull, line dancing, pitmaster pop-ups, art and vintage shopping — you get the idea. No doubt there will be country music blasting too. BBQ and beer tastings (courtesy of Wicked Weed Brewing) require a ticket. The event is part of the Chefs Market series, which provides a place for Atlanta chefs, food truck operators, and other food and restaurant proprietors to supplement their incomes and grow their businesses.
Free entry. 1 p.m. - 6 p.m. Every first Saturday. AlcoHall: A Beverage Experience — Atlanta. pullmanyards.com
Wed., Aug. 9
Cocktails & Crafts, AlcoHall at Pullman Yards —  Atlanta-based leather studio Glad & Young is hosting this 1.5 hour workshop to help you craft your own leather wallet. "The hosts will demonstrate and teach you the ins and outs of introductory leather working, along with tips for creating eye-catching patterns and customizations," they say. No experience necessary. Various libations — French 75, Hibiscus Mule, Mimosa, Peach Bellini, sparkling wine, beer — will be on offer.
$68. 7 p.m. - 8:30 p.m. Wed., Aug. 9. AlcoHall: A Beverage Experience — Atlanta.  pullmanyards.com eventbrite.com
Thu., Aug. 10
Two Step Night, AlcoHall at Pullman Yards — Choreographer D.Wade will be teaching some popular line dances as well as his own creations, among them the Tamia Hustle and the D.Wade Shuffle. "We're going to drink & vibe out," Wade insists. Under 18s must be accompanied by an adult while inside AlcoHall: A Beverage Experience — Atlanta.
Free entry. 7 p.m. - 11 p.m. Thu., Aug. 10. AlcoHall: A Beverage Experience — Atlanta.pullmanyards.com  eventbrite.com
Sat., Aug. 12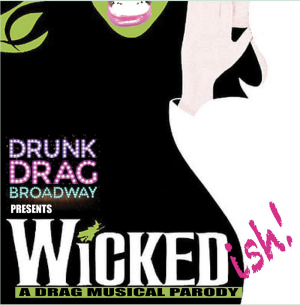 Drunk Drag Broadway, AlcoHall at Pullman Yards —  The troupe is presenting a drag musical spoof titled Wicked-ish at AlcoHall. Under 18s must be with an adult.
$15 – $210. 8 p.m. Sat., Aug. 12, AlcoHall: A Beverage Experience — Atlanta. pullmanyards.com  eventbrite.com
Sat. Aug. 26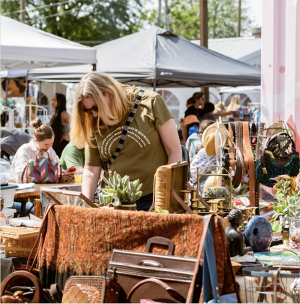 The Artisans Collective, AlcoHall at Pullman Yards — Despite its fancy name, this is essentially a flea market, and a good one. Previous events here have been well-attended and they seem to get bigger each time. Plenty of "local, handmade goods and more for sale," organizers say.
Free entry. 1 p.m - 6 p.m. Sat., Aug. 26. AlcoHall: A Beverage Experience — Atlanta, at Pullman Yards.  pullmanyards.com