USER SUBMITTED
Airsex Competition - Atlanta Edition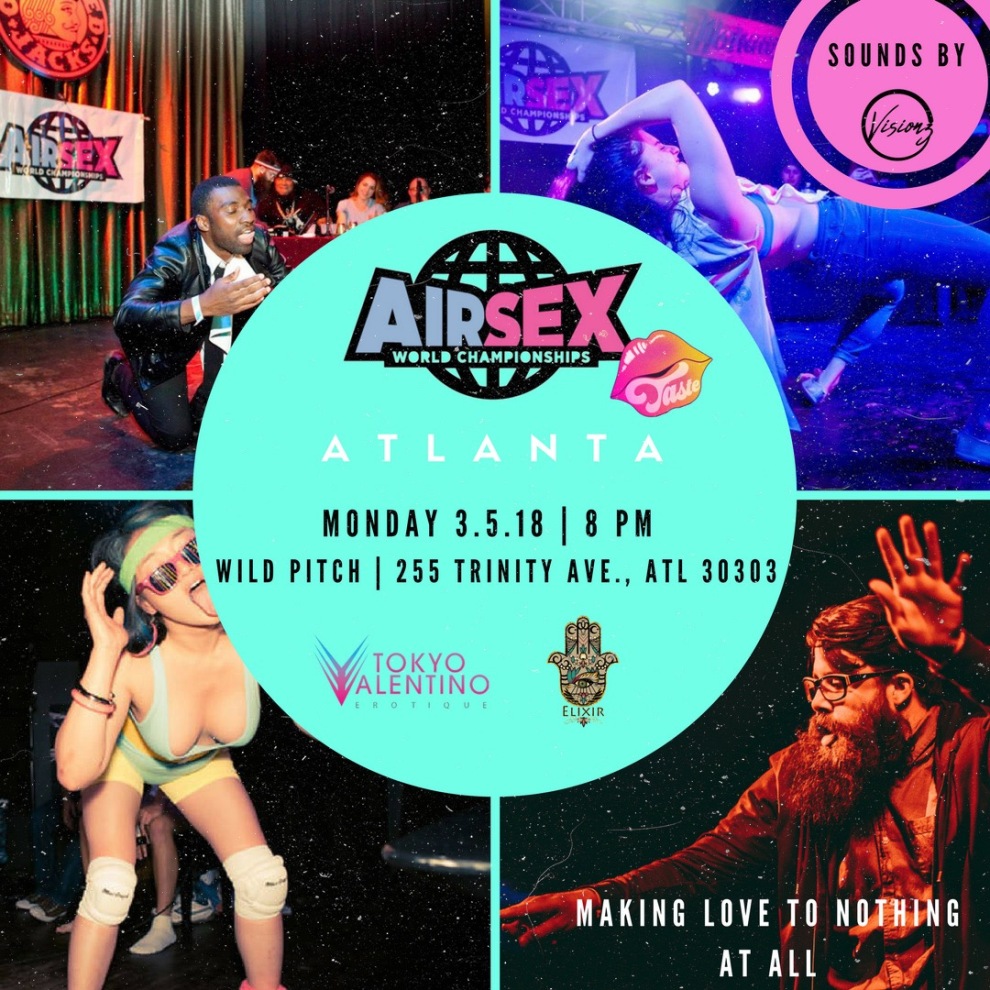 Monday March 5, 2018 08:00 pm EST
Cost: $10-$12
TASTEATL is bringing the @airsexworld to Atlanta. What is Airsex? It's a magical blend of coordination, showmanship, humor and interactive storytelling. It's a comedy show that brings people together in a respectfully dirty, unpredictably ridiculous and oddly touching celebration of sexual freedom and expression. It's voyeurism 2.0. It's the funniest thing you ever saw that night at that place with those people. It's a serious competition to see who can fake-making love to nobody better than anybody else. A $200 Grand Prize goes to the winner of the competition, sponsored by Tokyo Valentino.
More information
The Other 4 Things To Do Today
Tuesday March 2, 2021 08:00 pm EST
This is a FREE Dance Session @ 8 PM EST every Tuesday via live stream from the @becreativeartscenter Facebook page.
Join us on the BE! Creative Arts Center page via Facebook Live as we dance for fun and fitness. Participate from wherever you are — online, virtually.
NO EXPERIENCE NECESSARY!
Soul... [
click here for more
]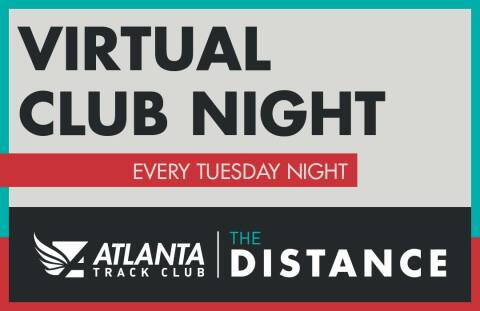 Tuesday March 2, 2021 06:30 pm EST
No frills, no cost, just workouts: Club Night is BACK! Based on Club Nights found throughout Europe, Atlanta Track Club's latest initiative will provide a welcoming environment for members to get in a quality workout together. Each week, the Club will provide a workout of the week (to be posted he... [
click here for more
]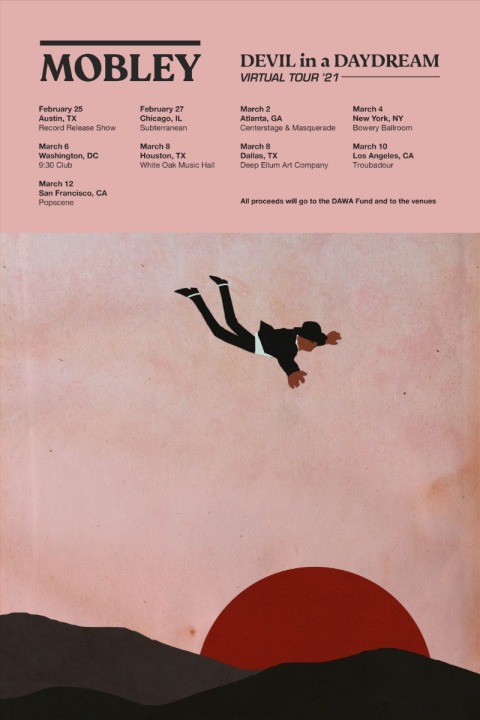 Tuesday March 2, 2021 09:00 pm EST
Texas-based singer, songwriter and multi-instrumentalist Mobley announces his 2021 virtual tour to support the upcoming release of his new EP, "Young & Dying in the Occident Supreme," out Feb. 19, 2021 via Last Gang Records. Mobley recently announced that he is teaming up with notable venues across ... [
click here for more
]
USER SUBMITTED
Tuesday March 2, 2021 07:00 pm EST
Join us every Tuesday for virtual open mic! We start at 7pm. Virtual Open Mic tonight - Starts at 7pm. Come join us!! Waller's Coffee Shop Zoom Meeting Link us02web.zoom.us/j/83988172013 [
click here for more
]
Tuesday March 2, 2021 07:30 am EST
Each February and March thousands of daffodils bloom across Oakland's 48 acres. We're celebrating each and every one of them this year with three full weeks of Daffodil Days. Explore the most beautiful daffodil displays at Oakland from February 20 through March 13 with our downloadable map (go to ... [
click here for more
]