The AgLanta Conference: Smart Ag for Smart Cities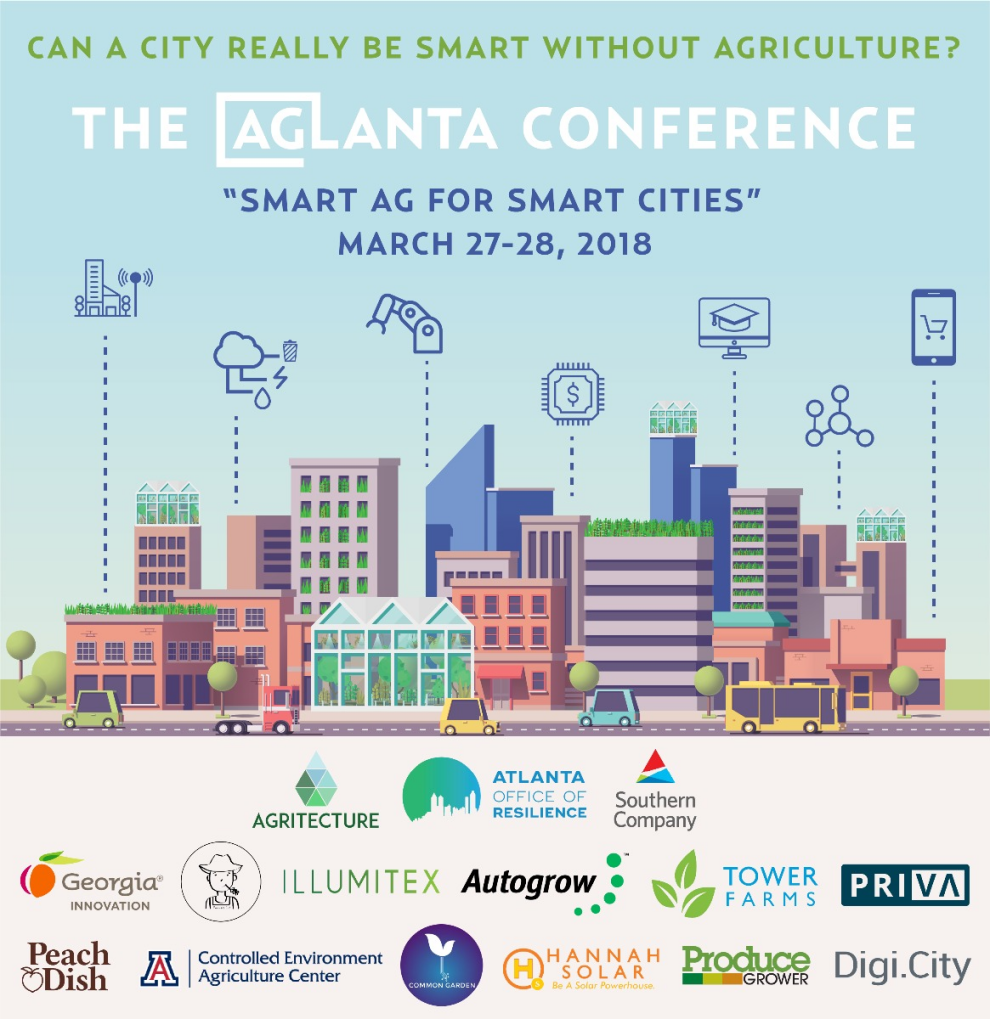 Tuesday March 27, 2018 08:00 AM EDT
Cost: $379-$799,
USER SUBMITTED
From the venue:
The AgLanta Conference is a dynamic urban agriculture conference, organized by Agritecture and hosted by the City of Atlanta's Office of Resilience, to showcase urban and controlled environment agriculture (CEA) innovation, foster community engagement and generate economic development.
Cities and companies around the world are recognizing the growing demand for local food coupled with an ever growing urban population. As a result, urban and controlled environment agriculture has emerged as a promising and viable solution. All forms of urban agriculture can work together to drive food access, economic development, as well as social, environmental and health benefits.
The AgLanta Conference will feature workshops and panels covering a range of critical Smart City topics—each with a particular focus on the multiple roles Smart Agriculture will play in making cities more efficient, resilient and sustainable.
More information