CL RECOMMENDS
USER SUBMITTED
13th Annual Canada Fest
Saturday June 23, 2018 12:00 am EDT
Cost: Free-$20
From the venue:

Join us at Meehan's Public House in Sandy Springs as we celebrate the Canadian community in Atlanta with all things Canadian! Starting at noon we will have street hockey for the kids, a great menu inspired by Canadian favourites, and great local Canadian musicians leading up to co headliners The Strictly Hip and capping the night off with Electric Avenue!!! Here are the days events: Doors open at noon, street hockey for children/youth 12 and under from 12:30-5 p.m., arts & crafts for the youngsters, free short (15 min) Immigration Consultations from Mr. Joe Rosen ESQ.
Performing on the Outdoor Main Stage: 5 p.m. - Joe Roncetti, 6 p.m. - The Strictly Hip, 8:30 p.m. - Electric Avenue. On the Meehan's Pub Stage: 1:30 Atticus, 3 p.m. Ryan Clifford, 4 p.m. Sam August,
10:30 p.m. Ryan Clifford.
More information
The Other 4 Things To Do Today
Wednesday January 26, 2022 10:00 am EST
In her debut solo exhibition in Atlanta at Freemarket Gallery, Janice Rago is showcasing work that her die-hard fans will adore, with a definitive twist on her mixed media masterpieces. The work in "Alchemy" will awaken the audience's senses. Rago is bringing feminine beauty into focus with brushstr... [
click here for more
]
Wednesday January 26, 2022 09:30 pm EST
Sic of hope and healing that lights up the world and speaks to the heart. Judy Collins has long inspired audiences with sublime vocals, boldly vulnerable songwriting, personal life triumphs, and a firm commitment to social activism. In the 1960s, she evoked both the idealism and steely determination... [
click here for more
]
CL RECOMMENDS
Wednesday January 26, 2022 05:00 pm EST
Wag-A-Long Wednesdays, from 5-9 p.m. Bring your doggy friend with you and get $1 off your first pint, and $10 pitchers for everyone else! — Jill Melancon [
click here for more
]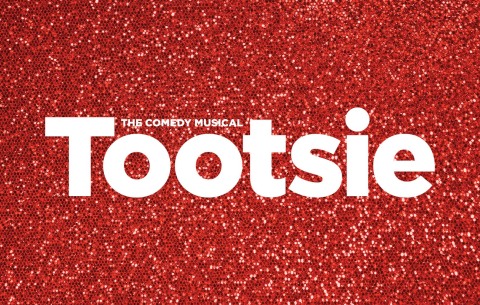 Wednesday January 26, 2022 07:30 pm EST
It's "far and away the funniest musical of the season" (Daily News). It's "the most uproarious new show in years" (The Hollywood Reporter). It's "the best comedy on Broadway" (Forbes). No matter how you say it, TOOTSIE is unanimously funny! It's a laugh-out-loud love letter to the theatre, based ... [
click here for more
]
CL RECOMMENDS
Wednesday January 26, 2022 07:00 pm EST
A night of Atlanta's finest standup comics and craft cocktails from Old Fourth Distillery. [
click here for more
]
USER SUBMITTED