CL RECOMMENDS
USER SUBMITTED
Larry Walker: The Later Years Opening Reception

Friday August 10, 2018 06:00 pm EDT
Cost: Free-$8
Featured Image: Larry Walker, Listen (to da beat), 2008, acrylic and mixed materials on canvas, 58″ x 98″ (diptych), Collection of Birmingham Museum of Art. Larry Walker Retrospective: The Later Years consists of over 50 artworks created over the past 12 years. Walker has been just as active in the arts community, serving on boards and councils, participating in workshops and jurying exhibitions beyond his retirement. Larry has also been able to focus more time in his studio explorations, creating this most recent body of work. Though past themes and nuances are recognizable from the work presented in The Early Years exhibition, new, recurring imagery and current topics emerge. Join us for the opening reception of Larry Walker: The Later Years, on Friday, August 10th from 6-9 p.m.
 
More information
The Other 4 Things To Do Today
Saturday March 6, 2021 10:00 am EST
The High presents this acclaimed video installation by Icelandic artist Ragnar Kjartansson, who is celebrated internationally for his work combining musical, theatrical, and cinematic elements. "The Visitors" is a mesmerizing nine-channel sound and video recording featuring performers and musicians ... [
click here for more
]
USER SUBMITTED
Saturday March 6, 2021 09:00 pm EST
Play online drinking games with tribute comedians as they make jokes over the movie that fortnight wants to be.
Add your own jokes live in the chat to be read aloud.
The show is free the ticket link will bring you to join our email list to receive a reminder for a show frontrowfilmroast.com/subscr... [
click here for more
]
USER SUBMITTED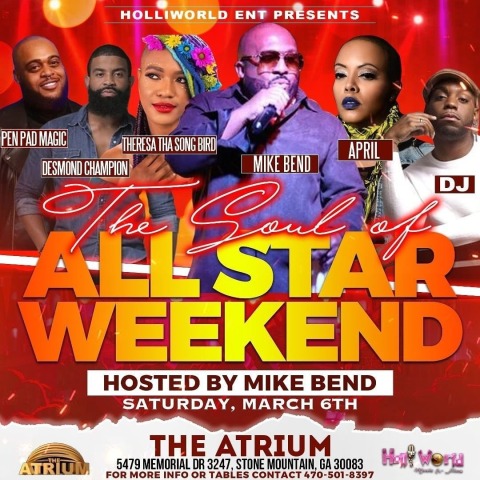 Saturday March 6, 2021 08:00 pm EST
We've got Grammy Nominated Theresa Tha Songbird, Nubia Soul Goddess, Pen Pad Magic, Diijai (DJ), April Sampe, and Desmond Champion blazing the stage in this amazing concert!
Hosted by Mike Bend and powered by Holliworld Entertainment.
Get your tickets now!
Door prices will be higher.
Ages 21... [
click here for more
]
USER SUBMITTED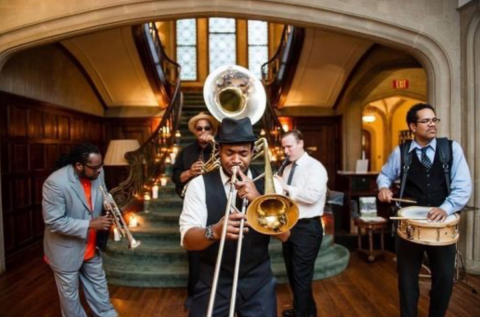 Saturday March 6, 2021 02:00 pm EST
The all-you-can-eat crawfish boil is back and better than ever! Join us on Saturday, February 13th for all the mudbugs your heart desires from 2 p.m. - 8 p.m. The event will feature a Second Line band through Overlook Gym and ending on the Best End Patio. Whether you're looking for a safe Valentin... [
click here for more
]
USER SUBMITTED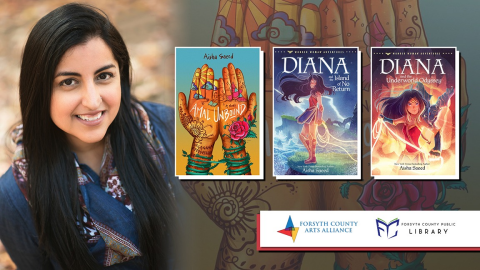 Saturday March 6, 2021 11:00 am EST
Categories: Author Visit; Grades 4 - 8
FCPL welcomes New York Times bestselling children's and teen author, Aisha Saeed! Ms. Saeed will present a virtual author talk on GoToWebinar on Saturday, March 6 at 11:00 a.m. for children and teens in grades 4-8. Please register to participate.
Ms. Saeed wi... [
click here for more
]
USER SUBMITTED