CL RECOMMENDS
USER SUBMITTED
Larry Walker: The Later Years Opening Reception

Friday August 10, 2018 06:00 pm EDT
Cost: Free-$8
From the venue:
Featured Image: Larry Walker, Listen (to da beat), 2008, acrylic and mixed materials on canvas, 58″ x 98″ (diptych), Collection of Birmingham Museum of Art. Larry Walker Retrospective: The Later Years consists of over 50 artworks created over the past 12 years. Walker has been just as active in the arts community, serving on boards and councils, participating in workshops and jurying exhibitions beyond his retirement. Larry has also been able to focus more time in his studio explorations, creating this most recent body of work. Though past themes and nuances are recognizable from the work presented in The Early Years exhibition, new, recurring imagery and current topics emerge. Join us for the opening reception of Larry Walker: The Later Years, on Friday, August 10th from 6-9 p.m.
 
More information
The Other 4 Things To Do Today
Saturday September 18, 2021 12:00 pm EDT
An art festival in the heart of Bulkhead!
T
he Buckhead Fine Arts Festival is a two-day fine art outdoor festival, located in Buckhead, Atlanta. This neighborhood is rich in tradition and has one of the highest and richest demographics in metro-Atlanta. Featuring approximately 100 painters, photogra... [
click here for more
]
USER SUBMITTED
Saturday September 18, 2021 09:00 am EDT
The 30th annual Marietta StreetFest brings family fun, live music, arts & crafts, and classic cars back to the historic Marietta Square, Saturday, Sept. 18 - Sunday, Sept. 19. This outdoor event is presented by the Marietta Museum of History, and admission is FREE! There will be plenty of fun activi... [
click here for more
]
USER SUBMITTED
Saturday September 18, 2021 11:00 am EDT
Categories: African American Culture Family friendly festival celebrating African American Culture and Arts. Activities will include spoken word, drama, dance and singing performances by local artists. There will also be an art display area and a kid's zone with games. Food Trucks and local vendors ... [
click here for more
]
USER SUBMITTED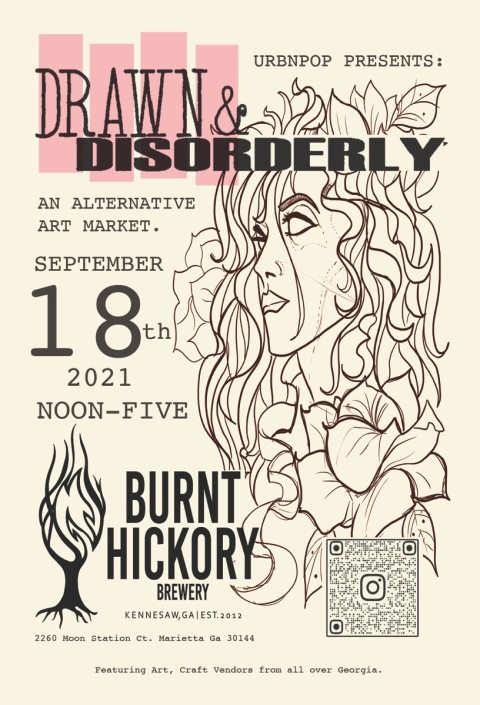 Saturday September 18, 2021 12:00 am EDT
Drawn and Disorderly is an Alterative Pop up Art and Craft Market hosted by Atlanta Based Artist Chris Hamer of Urbnpop Studios. Please join us September 18 at Burnt Hickory brewery for the return of Drawn and Disorderly. Over a dozen local Artist and Crafters of all kinds will be selling their we... [
click here for more
]
USER SUBMITTED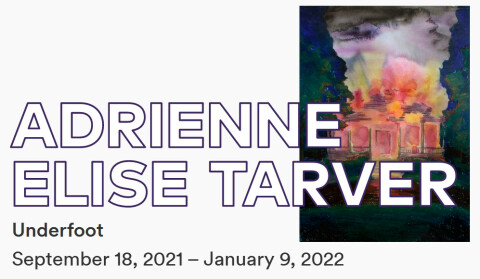 Saturday September 18, 2021 12:00 pm EDT
Adrienne Elise Tarver: Underfoot (Sept. 18-Jan. 9, 2022) — Jamie Steele curated this exhibition by Adrienne Elise Tarver, an interdisciplinary artist based in Atlanta and Brooklyn with a practice that spans painting, sculpture, installation, photography, and video. Underfoot stems from Tarver's inte... [
click here for more
]