CL RECOMMENDS
USER SUBMITTED
YOGA WITH CATS! - September 25, 2018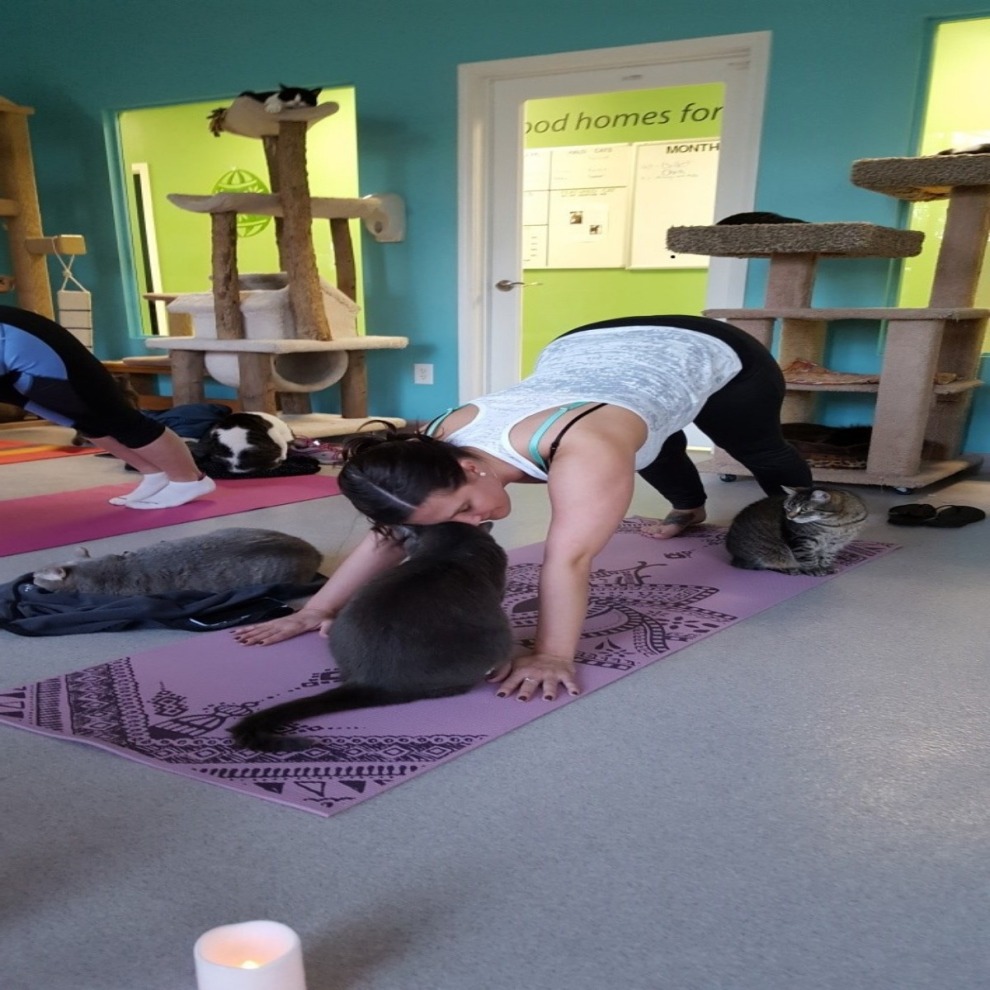 Tuesday September 25, 2018 07:00 pm EDT
Cost: $20.00
Join us for a 1 hour beginner level yoga class at the Good Mews cat shelter in East Cobb. Your $20 class fee goes directly to the care of the cats and kittens in the shelter who are waiting for adoption. Bring your mat and expect to share it with a cat or 2! New classes are added every month. Also available are private group classes. Please contact Lisa Bass at Good Mews for details and reservations.
More information
The Other 4 Things To Do Today

A Rocky Horror Picture Art Show
Saturday January 18, 2020 06:00 pm EST
Dammit, Janet! Don't miss the light in the darkness, over at Metropolitan Studios. This show of local arts and homemade goods is based on The Rocky Horror Picture Show, everyone's favorite science fiction double feature. If you are even thinking about not going, you better wise up! I see you're shiv... [
click here for more
]
CL RECOMMENDS
Saturday January 18, 2020 08:00 pm EST
Saturday January 18, 2020 04:00 pm EST
Snuggle up in your PJs for a cozy crawl to start 2020. Come as a cat, unicorn, panda, or any other onesie in your closet. Visit nine of the best bars in Buckhead, including Flying Crust Atlanta, Lost Dog Tavern, and The Pool Hall. Tickets include one to two complimentary drinks/items, a custom badge... [
click here for more
]

MomoCon Forever Retro Semiformal
Saturday January 18, 2020 07:00 pm EST
MomoCon's annual dance will take place January 18th at the Georgia Tech Student Center. Come in your best semi-formal outfits, our cosplay and dance the night away. 
MomoCon Forever Retro Dance a semi-formal event Saturday Jan 18th, 2020 (7 - 10 PM) Georgia Tech Student Center Ballroom $15 entry
... [
click here for more
]
CL RECOMMENDS
Saturday January 18, 2020 08:30 pm EST
From Athens, Georgia, founded in spring 1980 by guitarists Mark Cline, Mike Richmond, and bassist Armistead Wellford. Like The B-52's, Pylon and R.E.M., Love Tractor is lauded by critics and music historians as one of the founders of the Athens, Georgia, alternative rock scene. Love Tractor toured e... [
click here for more
]