CL RECOMMENDS
USER SUBMITTED
Park Tavern and Bellissima Productions Present Heaven Pride Party With DJ FreeCity
Friday October 12, 2018 09:00 pm EDT
Cost: $25
Music lovers are invited to kick off the 48th  annual Atlanta Pride Festival at the Heaven Pride Party presented by
Park Tavern
in Piedmont Park and Bellissima Productions on Friday, October 12, 2018. Beginning at 9 p.m., Park Tavern's expansive patio will transform into a full-blown dance party featuring non-stop seductive performances, handcrafted cocktails, mouthwatering bites, cozy fire pits and more. Revelers can enjoy the picturesque Midtown Atlanta skyline as rocker and favorite in the LGBT community Sonia Leigh amps up the dance floor before the legendary DJ Amy Alexandar, aka DJ FreeCity, takes the stage. For ages 21 and up, general admission tickets are available starting at $25, plus applicable fees, at https://www.eventbrite.com/e/heaven-pride-party-tickets-49515250447. For more information, visit  http://www.parktavern.com/ or call 404.249.0001.   
More information
The Other 4 Things To Do Today
Saturday January 16, 2021 01:30 pm EST
Join us in this Interviewing 101 masterclass led by digital content producer and multimedia journalist Kamara Daughtry! This masterclass will cover the basics of interviewing from the perspective of both interviewee and interviewer.
About Kamara Daughtry:
Kamara Daughtry, a native from Atlanta, Ge... [
click here for more
]
USER SUBMITTED
Saturday January 16, 2021 05:00 pm EST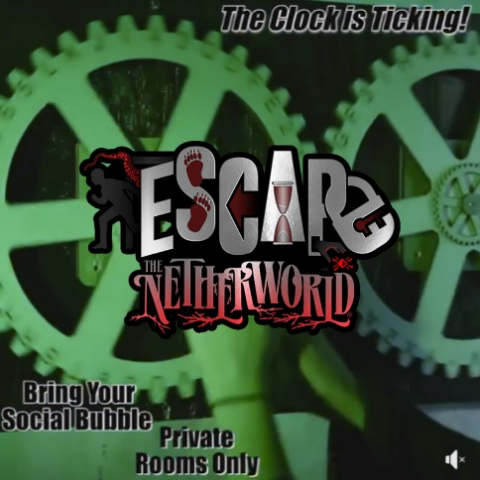 Saturday January 16, 2021 02:00 pm EST
Categories: escape rooms Seek thills in a safe manner at Escape the NETHERWORLD, the traditional escape room with a blood-curdling twist to give you all the adventure you desire. Guests can choose any of the four escape rooms to try their luck at including Tiki Island: Attack of the Shark God, Sasqu... [
click here for more
]
USER SUBMITTED
Saturday January 16, 2021 08:30 pm EST
The Cazanovas are a butt-rockin', in-your-face band ensconced in the blues with an edge that will keep you on your feet hungry for more. They have been together for 15 years and during that time have been busy gigging, recording and putting out new music. The music of The Cazanovas has been inspired... [
click here for more
]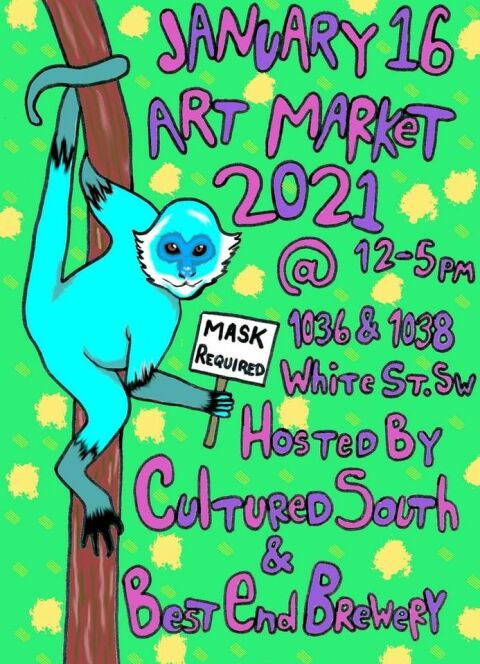 Saturday January 16, 2021 12:00 pm EST
A socially distanced event.
Shop small and support local businesses! Arts, crafts, handmade goods, beer, kombucha, and more!
MASKS REQUIRED* Leashed pups welcome!
Flier artwork by Victoria Cook.
[
click here for more
]